5 Days
£560 inc. VAT
Who is this course for?
This City & Guilds 2392-10 inspection and testing course will teach you how to safely test, inspect and verify newly installed or extended circuits and is ideal for either newcomers to the electrical industry or existing contractors wishing to add this valuable skill set to their qualifications.
When booking our Level 2 Inspection and Testing Course, you will have the option of paying for the course in full (£560 inc. VAT) or reserving your space by paying a deposit (£200 inc. VAT).
Book this course
In Centre Training
Course Overview
Level 2 Inspection and Testing Outline
In this electrician training course we will show you how to inspect and test any new or altered electrical circuits, starting with dead tests to prove it is safe to turn the power back on, and then live tests to prove that the circuits are safe and meet current 18th Edition wiring regulations criteria.
You will then be shown how to complete the required paperwork (Schedule of Test Results) that needs to be left with the consumer unit/fuse box to comply with Part P of the Building Regulations.
Our Level 2 Inspection and Testing Course includes the following:
General Requirements


Safety, Required competence, Certificate and Reports.

Initial Verification


Purpose, Certificates, scope, Initial inspection, Initial testing, Electrical installation certificate, sequence of tests.

Test Instruments


Accuracy, Low resistance ohmmeters, Insulation resistance ohmmeters, Earth fault loop impedance testers, Earth electrode resistance testers and Residual current device testers.

Forms


Initial inspection and testing/ Minor works and Model forms for certification and reporting.
Course Duration
This course takes place over 5 Days. The core course times are Monday – Friday 9:00 AM – 4:30 PM. Please take a look at our course FAQ'S for further course information.
Qualifications
City & Guilds 2392-10 Level 2 Certificate in Fundamental Inspection, Testing and Initial Verification
The exams
At the end of your City and Guilds 2392-10 course you will have 2 exams to take:
1. Online multiple choice exam consisting of 50 questions which you have 1 Hour and 40 minutes to complete.
2. A practical assessment where you will have to demonstrate that you know how to safely isolate a consumer unit, perform all the live and dead tests and fill in all the necessary paperwork to comply with Part P of the Building Regulations. You will have 2 Hours to complete this assessment.
Course literature
The following publications are to be purchased by all customers wishing to take part on the Level 2 Inspection and Testing Course. These books are ONLY for sale to customers who have booked a course with us. Books will not be posted out and will be available on the first day of your course.
£30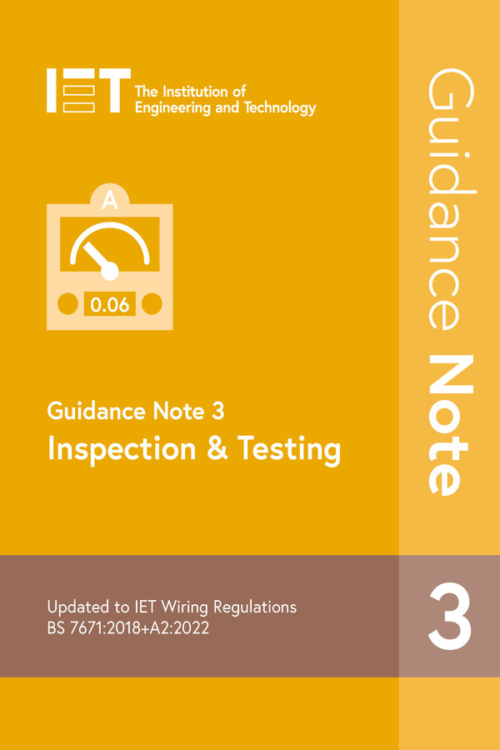 Add to cart
£25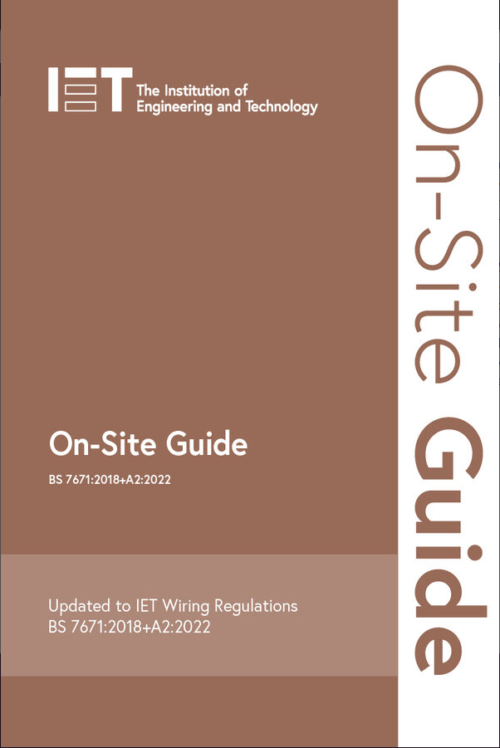 Add to cart
£20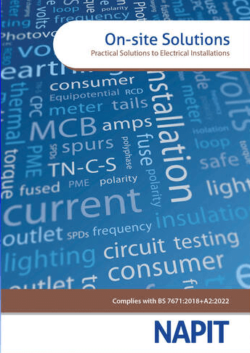 Add to cart
£75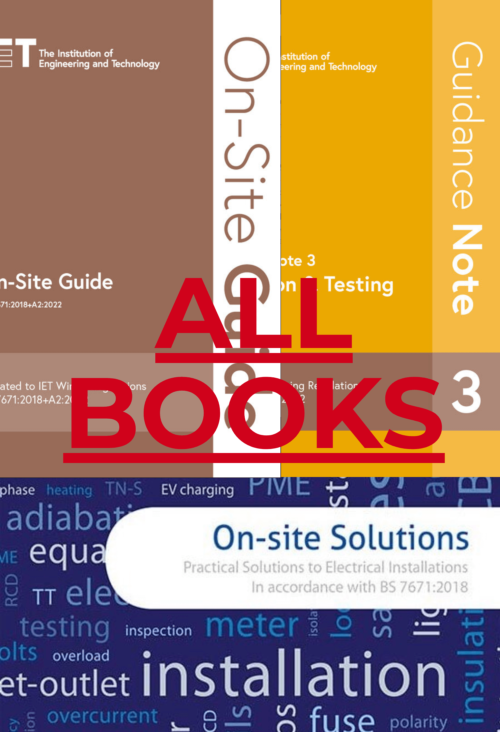 Add to cart
Entry Requirements
There are no qualification entry requirements, however you will need to be 18 or over to attend this electrical training course. We would strongly recommend that if you are new to the industry that you initially attend our Key stage electrical course.
If you would like any further information about Level 2 inspection and testing course please call us on 01444 872 145 and we will be delighted to help you.
FAQs