5 Days
£495 inc. VAT
Key Stage Course now available at the weekends!
Read more »
Key Stage Course now available at the weekends!
We are now offering the option to study our popular Key Stage Course at the weekend. Find out more here.
Who is this course for?
This course is ideal for people who have little or no electrical installation experience and are looking to become a domestic electrician. We have specifically developed this course to give you the best opportunity to pass your exams and assessments which will be required if you are to obtain the right qualifications and competency to become a domestic installer. If you want to know the basics before progressing further this is the course for you.
When booking our Key Stage Electrical Course, you will have the option of paying for the course in full (£495 inc. VAT) or reserving your space by paying a deposit (£160 inc. VAT).
Book this course
In Centre Training
Course Overview
Key Stage Electrician Course
Our EC4U Key Stage course was developed particularly for people with little or no understanding of electrical installations to give you the initial knowledge and skills required to become a Domestic Electrician. This electrical training course will provide you with crucial knowledge, skills and competency before taking additional electrical courses that are needed to become a Domestic Installer.
Our Key Stage Electrical Course includes the following:
The Earth Fault Loop Path


Learn what it is, why it is so important and how it can affect your installation.

Earthing systems


The different types of earthing systems, how to identify them and how they can affect your installation.

Electrical hazards


What are they, what are their implications and how can they be identified.

Safe Isolation


Learn how to safely isolate an electrical system before commencing work on it.

Consumer Units and Protective Devices


Selecting the correct protective device and correct type of consumer unit for the installation.

Circuit design


How to select the appropriate cable and protective device for the circuit.

Socket circuits


Learn how to correctly install both ring and radial socket circuits.

Cooker circuits


Install a cooker circuit after specifying the correct size cable and protective device.

Lighting circuits


Find out the different methods of installing lighting circuits. Install a loop in and junction box method lighting circuit. Use different switching methods including two way and intermediate.

Preparing and installing cable


Stripping and dressing cable, how to do it neatly and efficiently.

Correct selection and use of tools


Select the right tool for the job and learn how to use it correctly.

Introduction to testing


Go through the initial testing as required by Part 6 of the 18th Edition Wiring Regulations and complete a Minor Works Certificate and Electrical Installation Certificate.
Course Duration
This course takes place over 5 Days. The core course times are Monday – Friday 9:00 AM – 4:30 PM. Please take a look at our course FAQ'S for further course information.
The exams
This course does not have any exams.
Course literature
The following publications are to be purchased by all customers wishing to take part on the Key Stage Electrical Course. These books are ONLY for sale to customers who have booked a course with us. Books will not be posted out and will be available on the first day of your course.
£25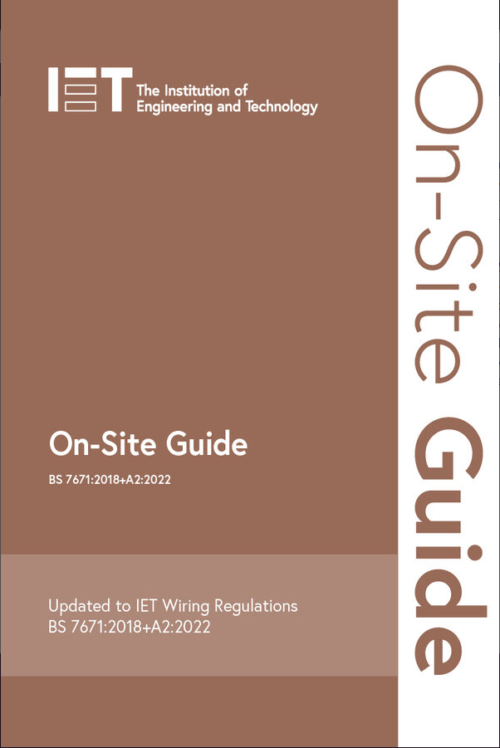 Add to cart
£20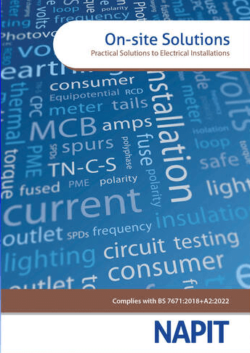 Add to cart
£45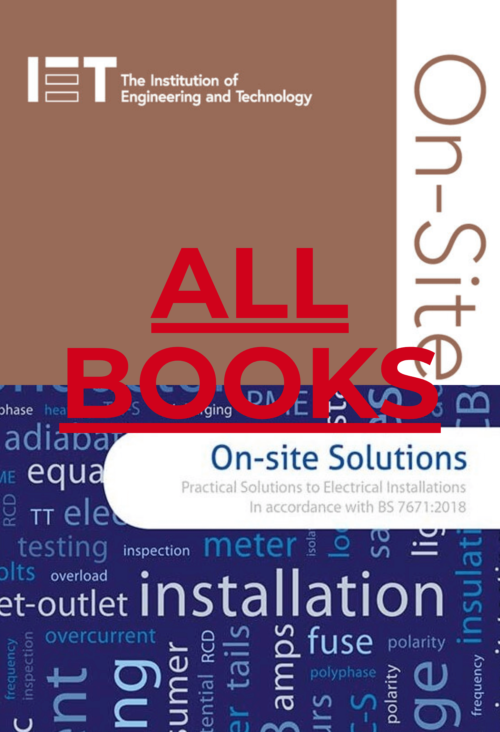 Add to cart
Entry Requirements
This course has no entry requirements.
If you would like any further information about our Key Stage Electrical Course please call us on 01444 872145 and we will be delighted to help you.
FAQs