5 Days
£600 inc. VAT
Who is this course for?
This course is absolutely unique and has been designed specifically for people who would like additional practical experience to give them the confidence before entering into the market as a Domestic electrician. It offers a unique opportunity to undertake real-life projects within our purpose built apartments. If you want to get top tips and advice from instructors with years of on-site experience then this is certainly the course for you.
When booking our Experience Course, you will have the option of paying for the course in full (£600 inc. VAT) or reserving your space by paying a deposit (£200 inc. VAT).
Book this course
In Centre Training
Course Overview
The objective of this electrical training course is to introduce you to additional elements that are essential on your journey to becoming an electrician and make you feel confident when you leave our training centre to tackle your first job. On this course you will be put into real life scenarios in our large workshops that contain 3 flats to make your experience as realistic as possible.
We do not have a specific course structure that we stick to as we like to ask our customers which parts they would like to focus on so they get the most from the course. We want to give you what you need to feel confident when you leave us so come and make a few mistakes with us and not at your customer's house.
Our Experience Course includes the following:
Quoting advice


Hourly rates, Job prices, Planning, Design, fixtures and fittings

Installation of Circuits


Quote, Plan, Design, install both lighting and socket circuits for inside and outside scenarios

Inspection, Testing and Certification


Test and inspect all of the circuits you have installed, fill out the correct documentation and ensure the results meet the regulations.

Smoke Alarms and extractor fans


Design, Plan and install as per the building regulations.

Spot Lights (Down Lighters)


Plan, Position and Install these popular lights.

Correct use of Testers and Tools


Let us show you how to correctly use multifunction testers and tools of our trade.

DIY


Let us teach and show you the practical skills needed to be a Domestic Electrician.

3 Phase Supply


We will make you aware what to expect from a 3 phase electrical supply.

Setting up in Business


We will explain how to set yourself up as a new business either self employed or a Limited Company.

Marketing Advice


Let us show you what Marketing works well and how to spend your money wisely to create new business opportunities.

Outside Wiring


We will demonstrate the proper way to use steel wire armoured cable and let you have a go.
Course Duration
This course takes place over 5 Days. The core course times are Monday – Friday 9:00 AM – 4:30 PM. Please take a look at our course FAQ'S for further course information.
The exams
There is no exam for this course.
Course literature
The following publications are to be purchased by all customers wishing to take part on the Experience Course. These books are ONLY for sale to customers who have booked a course with us. Books will not be posted out and will be available on the first day of your course.
£25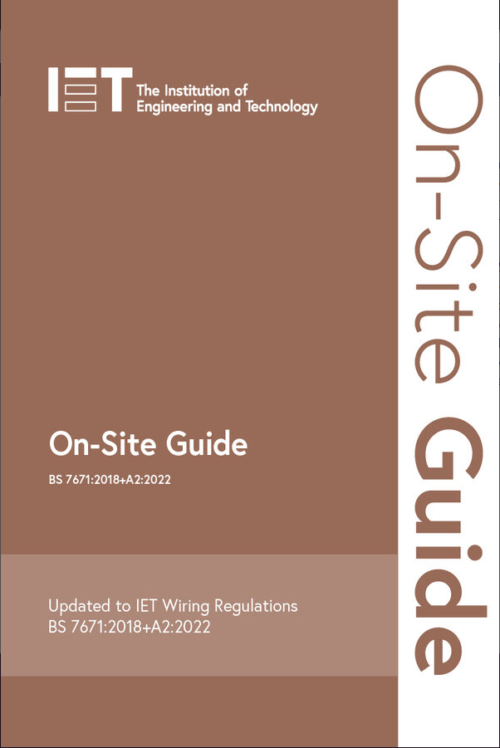 Add to cart
£25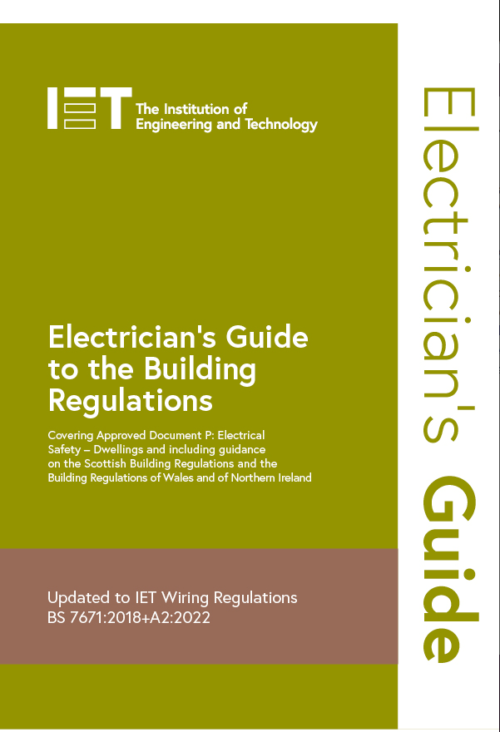 Add to cart
£50
Add to cart
Entry Requirements
There are no entry requirements for this course however we would recommend that those new to the industry with no installation experience consider taking our Key stage electrical course first.
If you would like any further information about our Experience course please call us on 01444 872 145 and we will be delighted to help you.
FAQs