2 Online Learning Days
£200.00 inc. VAT
EAL
Online Course
Who is this course for?
If you are looking to offer the installation of vehicle charging points to your customers, then this is the right course for you. The course is ideal for either those who are registered with a Part P scheme provider or those who are planning to join one, with the intention of registering with the Governments' OZEV (Office of Zero Emission Vehicles) grant scheme, also known at the Electric Vehicle Homecharge Scheme.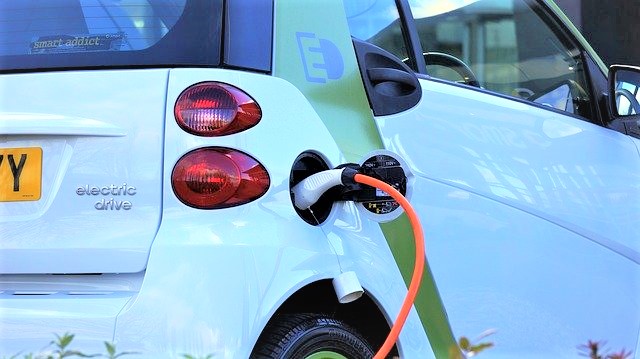 Course Overview
EAL Level 3 Understand the Requirements for the Installation of Electric Vehicle Charging Points
The EAL Level 3 Award 603/3929/9 has been designed to allow those looking to install electric vehicle charging equipment to gain a recognized qualification.
The course is designed to work with the IET Code of Practice for Electric Vehicle Charging Equipment Installation with the aim of giving you the required knowledge to safely install charging equipment in domestic premises.
This EV Charging course makes up part of the criteria for applying to join the Government's OZEV scheme, known at the Electric Vehicle Homecharge Scheme (EVHS). For more information on this process please see our guide to becoming an EVHS registered installer.
Our Electric Vehicle Charging Course includes the following:
Overview of EV Charging Equipment
What it is, what are the different types available, what are the advantages/disadvantages of the different types.
Understanding the design considerations
Covering the factors that will affect the design of an EV charging point.
The physical installation requirements
The different physical requirements that are required depending on location.
Electrical requirements
The general requirements for electrical installation including: protection from electric shock, circuit design, RCD protection, isolation and switching.
Electrical requirements for different types of installation
More specific requirements for dwellings, on street equipment, commercial and industrial.
Inspection and testing
Additional testing requirements, including functional testing.
Course Duration
This course is an online learning course comprised of 10 learning modules and assessments to track your progress. The course has a recommended 8 hours of learning time.
The exams
Upon completion of the course, you will undertake an online multiple choice exam at our centre, consisting of 25 questions. You can take your IET Code of Practice for Electric Vehicle Charging Equipment Installation book in with you for reference. You will need to come to our training centre to sit the exam. Please call us 01444 872145 when you are ready to take the exam.
Course literature
The following publication is to be purchased by all customers wishing to take part on the Electric Vehicle Charging Course. You will need to purchase the book before starting your course.
IET Code of Practice for Electric Vehicle Charging Equipment 4th Edition: ISBN-13: 978-1-83953-180-4
Please note we do not sell this publication.
Entry Requirements
You will need to have your 18th Edition Wiring Regulations qualification and either hold a qualification or experience to undertake initial verification. You will need to be 18 or over to attend the course.
If you would like any further information about EV course please call us on 01444 872 145 and we will be delighted to help you.
FAQs