2 Online Learning Days
£165.00 inc. VAT
Online Course
ABSOLUTELY NO HIDDEN COSTS!
Read more »
ABSOLUTELY NO HIDDEN COSTS!
Our course fee includes access to the online learning content and quizzes, plus your final exam fee, keeping costs as low as possible for you!
Who is this course for?
This online Part P course is ideal for those completing domestic electrical work who want to ensure that any work carried out complies with Part P of the Building Regulations. This online course is perfect for anyone who wants to complete their learning from home.
With our online courses you do not need to worry about travelling to our training centre or taking time off work to complete the course. You can complete your learning when it suits you and even sit your exam at home!
If you would prefer to take the Part P course in person at our training centre, find out more here.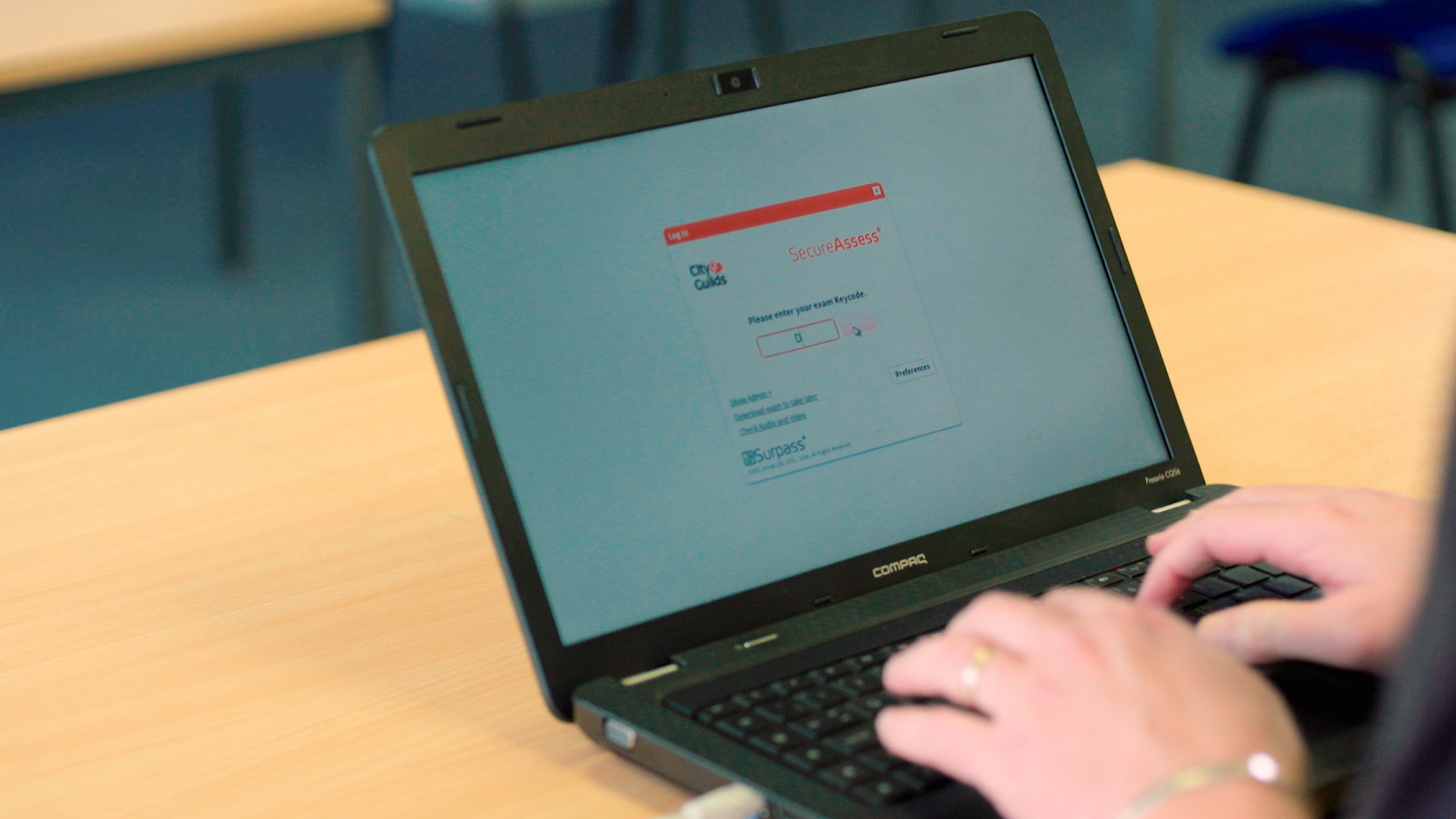 Book this course
Online Material
Course Overview
Part P Course for a Domestic Electrical Installer
The full title of the qualification is the City & Guilds Level 3 Certificate in the Building Regulations for Electrical Installations in Dwellings (2393-10).
This is course is designed to give you a working knowledge of the Building Regulations, specifically Part P. Part P covers electrical installations in domestic dwellings and will give you an understanding of what you can and cannot do when working in somebody's home as a domestic installer.
During the course you will work your way through the online content along with the 'Electrician's Guide to Building Regulations' book. Throughout the course there are quizzes to help assess your knowledge and familiarise you with the style of exam question.
Our Part P Online Course includes the following:
Legislation


Legislation that is related to Part P of the Building Regulations

Design


Guidance on the design, selection and erection of electrical installations in dwellings

Mains Position


The requirements for the mains position and the supply

Circuit Specifications


Specifications for typical domestic circuits

Special Locations


The requirements involved in kitchens and other special locations

Inspection and Testing


The requirements for testing and inspection, and the related paperwork

Safety


Safe working practices

Other Building Regulations


Parts A,B,C,E,F,L,M,P.

Appendices
Course Duration
This course is an online learning course comprised of 14 learning modules and assessments to track your progress. The course has a recommended 6-8 hours of learning time.
Qualifications
City & Guilds 2393-10 Level 3 Certificate in the Building Regulations for Electrical Installations in Dwellings
The exams
Online multiple choice exam consisting of 20 questions which you have 40 minutes to complete. (Open book exam).
The Part P exam will be sat using City & Guilds remote invigilation service, meaning you can sit the exam at home and you do not need to travel to our training centre. Click here for more information about remote invigilation, or watch a video here .
Please note the exam times are typically 08.30, 11.30 and 16.30 and City and Guilds require 5 working days notice in order to schedule the exam and arrange the invigilator. Please note Mac OS, Chrome OS and iOS devices are not supported.
Course literature
The following publication below is to be purchased by all customers wishing to take part in the Part P Online Course. You will need to purchase the book before starting your course. Please note that for Online Courses we do not supply or sell the course books and will have to be purchased elsewhere. Please see book title and ISBN number below to ensure you are purchasing the correct book.
Electrician's Guide to Building Regulations – ISBN 978-1-83953-254-2
Entry Requirements
This course has no entry requirements.
If you would like any further information about our Part P course or any of our other electrical courses, please call us on 01444 872145 and we will be delighted to help you.
FAQs