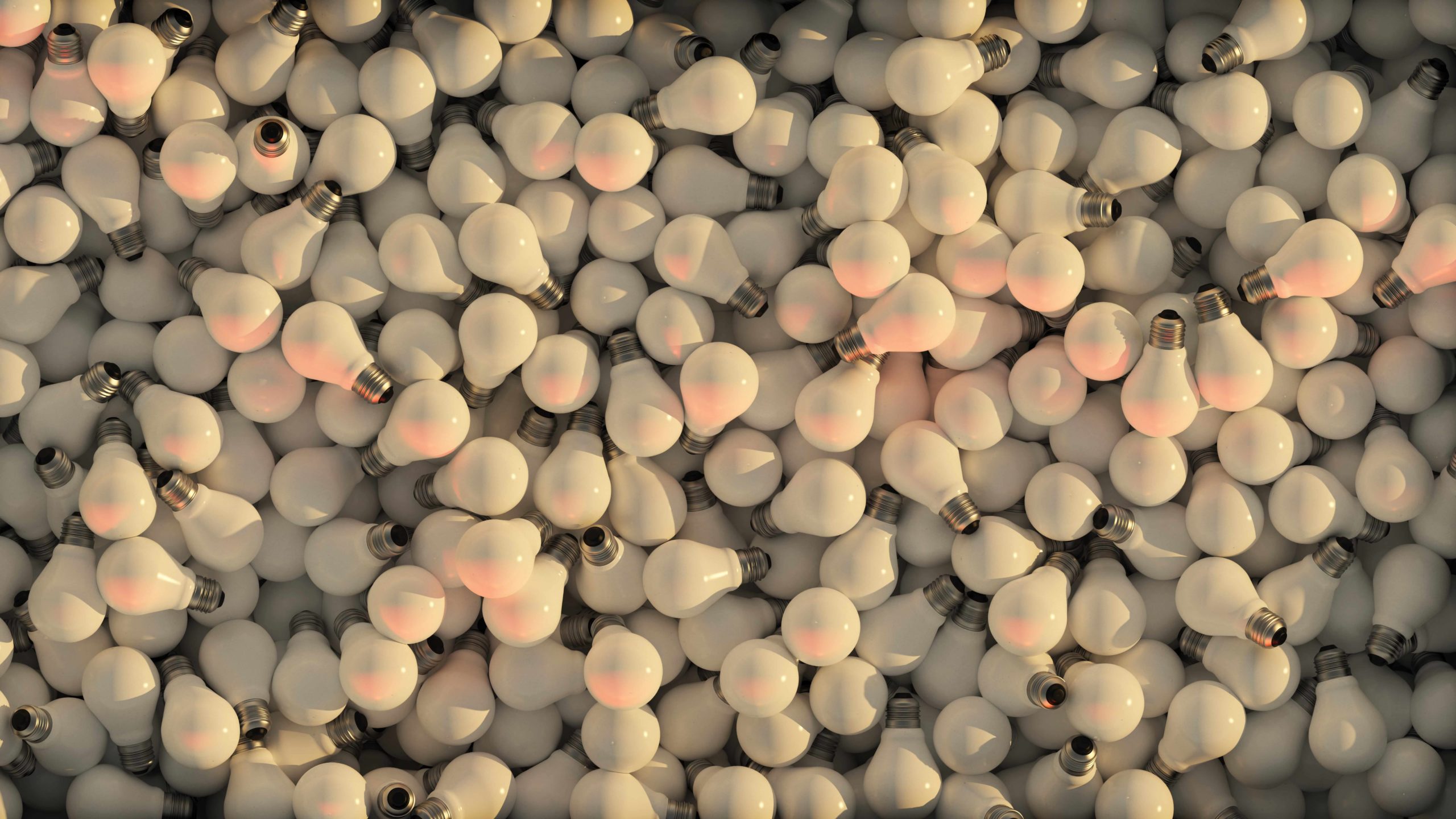 This week, the UK government has announced that it will be banning the sale of the majority of halogen lightbulbs for general households from September 2021 and fluorescent bulbs from September 2023.
In 2016, we wrote about how the European Commission was starting to phase out halogen lightbulbs, such as GU10 fittings and spotlight bulbs, and that in September 2018 the UK took the move to stop sales of mains voltage non directional halogen lights. This new announcement from the UK government takes the ban of halogen bulb sales to the next level and is the latest step to help tackle climate change.
Around two thirds of bulbs already sold in Britain are LED, however, the removal of halogen and then fluorescent lightbulbs will help to encourage a further increase in the use of LED lightbulbs.

How will switching to LEDs help?
LEDs started to become popular in domestic and residential settings in the early 2000's and since then have become the most preferred lightbulb of choice. This is due to their energy saving capabilities (85% more efficient than tradition bulbs) and longer lifespan compared to halogen bulbs. LEDs will last on average, up to 60,000 hours, compared to halogen bulbs which have an average lifespan of 1,200 hours. LEDs also have a reduced power consumption, using approximately 8 Watts compared to a halogens 90 Watts.
Another advantage of LED bulbs is how much more environmentally friendly they are. Compact Fluorescent Lights (CFLs) contain the element mercury which is toxic to humans when inhaled, and is dangerous to ecosystems and wild animals. By using LED bulbs, you are eliminating the risk of environmental damage by mercury leaks.
By making the switch to LEDs, domestic and commercial settings will become more energy efficient, help protect the environment, save money and reduce waste. The government hopes that these measures will stop 1.26 million tonnes of carbon every year – the equivalent to removing over half a million cars from the roads.

New Energy Efficiency Labels
Alongside the banning of certain lighting products, the government will also be introducing new energy efficient advice for bulbs, in the form of the new 'rescaled' energy label on the product boxes. This new energy label was introduced to the UK in March 2021 and has replaced the old 'A+++, A++, A+' system and will now simply rate products from A-G. This label will help consumers when purchasing lighting products to ensure they are buying the most energy efficient. The diagram below shows the information that can be found on the new energy labels.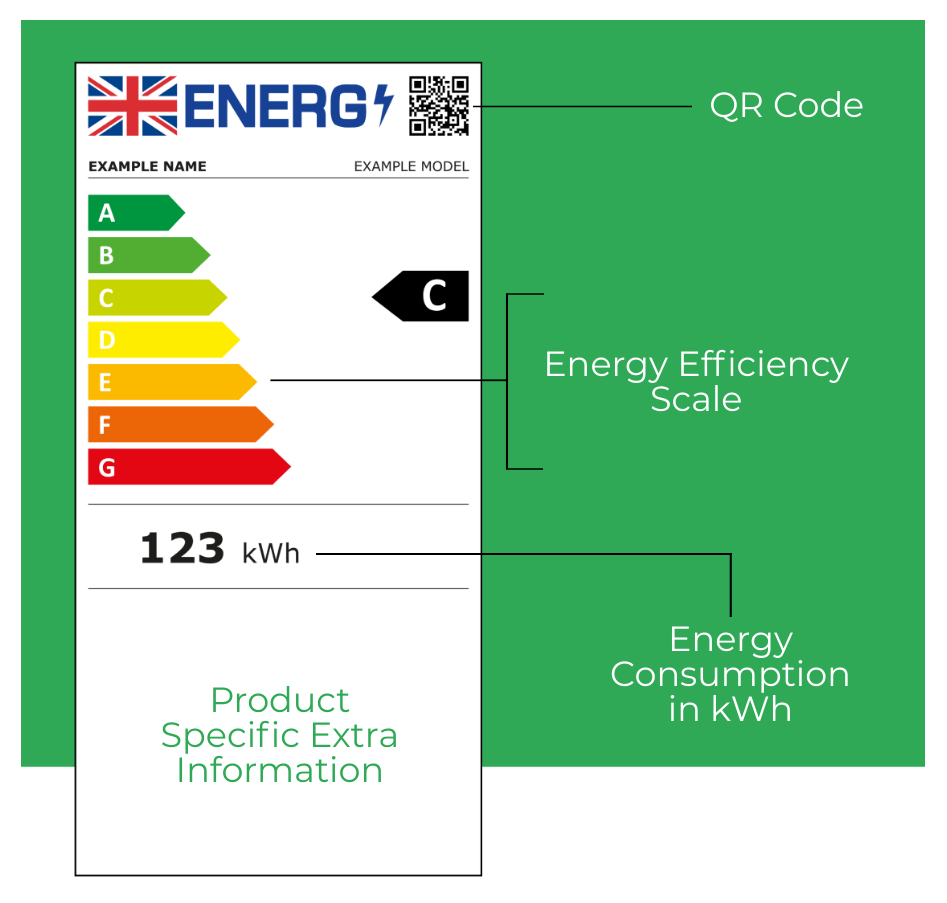 These labels alongside other measures such as manufacturers being legally obliged to make spare parts available to consumers are part of a new set of standards to help reduce CO2 emissions and help save consumers up to £75 a year on their energy bills.

Installation Opportunities
As well as banning the sale of halogen and fluorescent light bulbs, the government's plans will prohibit the sale of lighting fixtures with fixed bulbs that cannot be replaced. This will mean that many domestic and commercial properties will require the fitting of new lighting fixtures and wiring for LED bulbs. For example, any existing low watt halogen fittings, which use transformers, will need new transformers fitted before switching to LED. This will provide plenty of new installation opportunities for electricians.
Back to blog