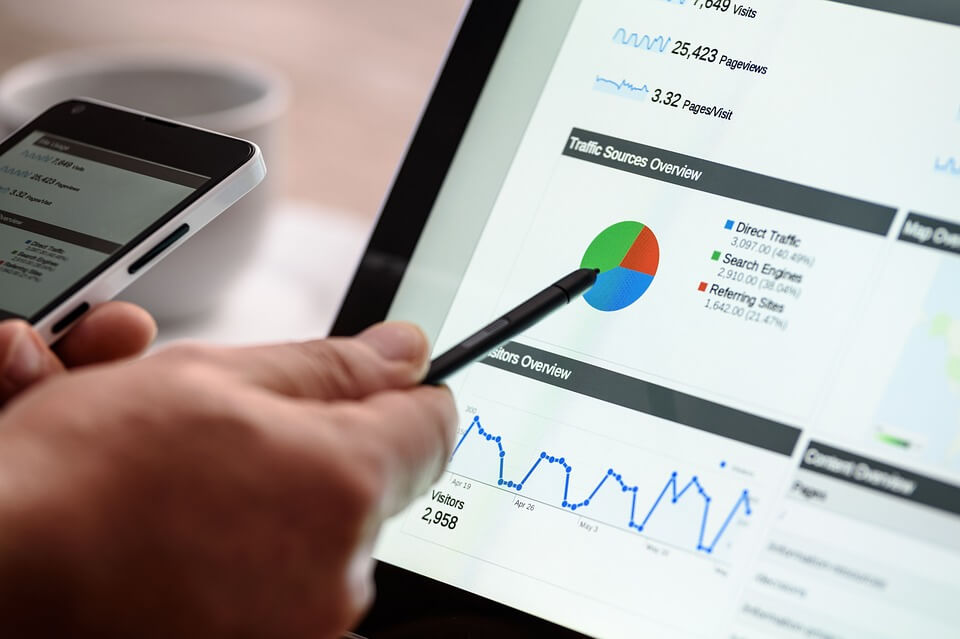 Now we have discovered why it's crucial to have a website as a soletrader, it's important to discover the huge opportunities available to you by creating a website that's easily reachable on search engines, and in particular, Google. The reason I say Google opposed to Bing or Yahoo for example, is because Google currently represents around 75% of search engine traffic, and is continuing to grow. If you follow this blog carefully, you'll soon realise how important it is to have a Google friendly website.
What is a Google friendly website and what is SEO?
To clear things up, having a 'Google friendly' website can be referred to as having a good SEO practice, which stands for search engine optimisation. This simply means optimising your website so search engines like it, and decide to put it up to the top of the search results for key phrases people may use to find businesses like yours. There is a mountain of knowledge behind SEO, however, for small local businesses, it isn't something that's going to take you hours to get your head around. Would you be surprised if I told you that 85% of consumers find local businesses using the internet? And that a whopping 60% of them use Google to find those businesses? The opportunities are endlessly growing, and it's a simple process for you to carry out.
Where do I start?
It's important to understand with todays technology that there are so many platforms and programmes out there that do almost everything for you, and will save you a lot of time and stress. The first step from the eyes of an SEO specialist, would be to install your website onto a platform called WordPress. The reason I say this is because, for a start, you can choose from a huge variety of custom made responsive website designs, free or premium, and also WordPress is an SEO friendly blogging platform, which I shall explain next.
Turning your website into a Google masterpiece
When it comes to getting into Google's good books so they rank you high up on Google. You just need to follow their guidelines. They actually offer a pretty decent guide for beginners, which you can find here. The reason why WordPress is a great place to start, is because if you look at Google's guide I just linked to above, you may look at that and think what on earth are page titles, meta descriptions and how do I go about changing them? WordPress is an extremely simple and easy platform that makes SEO an easy thing to do, it also has many plugins to install which will give you immediate access to those page titles and more. If you incorporate the local side of your business to these titles, you should see some great results when trying to find yourself on Google for some top key phrases that represent your business.
Creating a Blog
Once you get your head around using WordPress and the SEO plugins to make your website a Google friendly one, it's a good time to note that Googles loves blogs. Google likes fresh content that's updated regularly, is interesting and helpful to readers, and is shared out on Social media. It's simple enough to optimise your website using an easy platform, but it's even better knowing that WordPress is a blogging platform, so creating a blog and updating it regularly is extremely hassle free and easy to do. It'll almost become a weekly routine that you don't even have to remind yourself to do.
Now that you understand the importance of SEO, take a look at why you should set up a sole trader website!
Back to blog