EC4U Rating: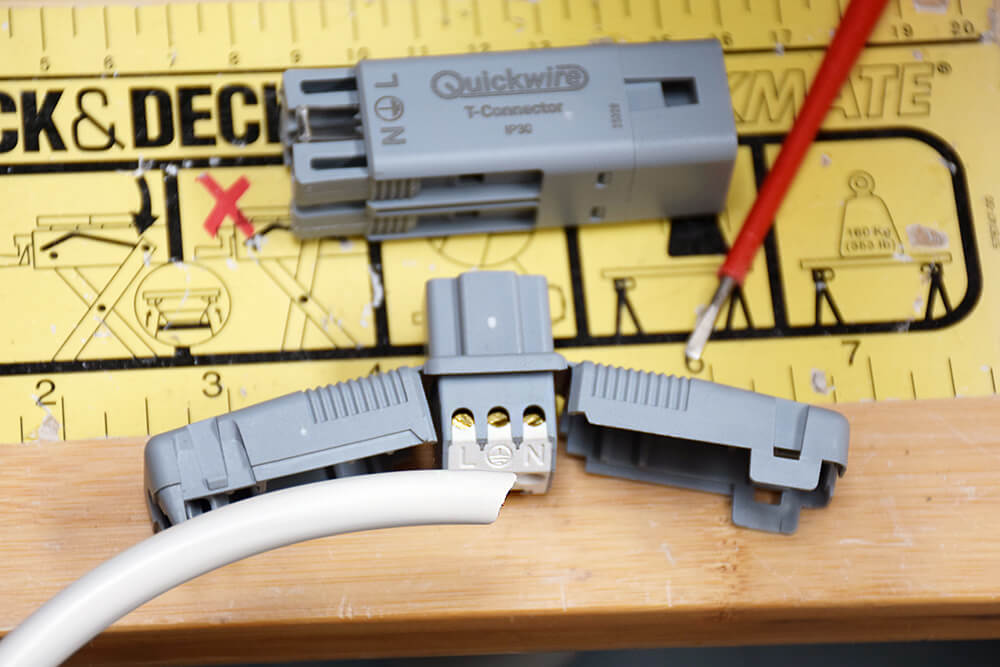 Features:
Time saving device that allows you to connect downlighters quickly and efficiently
Compact design that will fit through a 30mm diameter
One piece plug easily snaps shut with a cord grip
Downlighters are a popular choice of lighting fixture for homeowners, mainly due to being discreet, minimalist and ideal for low ceilings. However, for electricians, if you have a lot of downlighters to install in one home, then it can take up a lot of your time.
Quickwire's latest invention is tackling the installation process of downlighters. Their goal? To speed up and simplify the process. Do they deliver? Yes, without a doubt.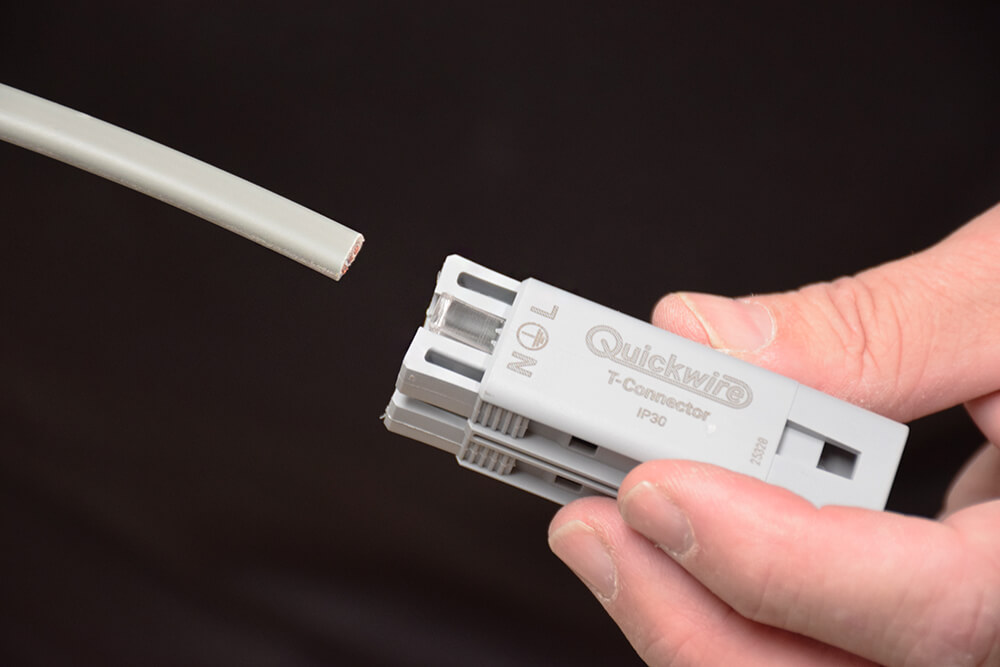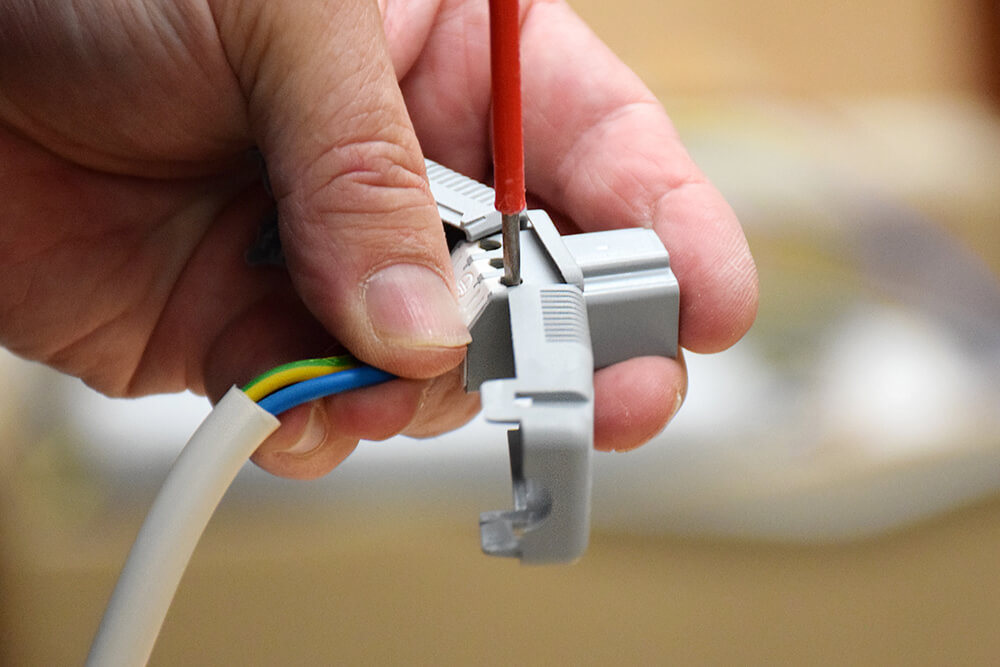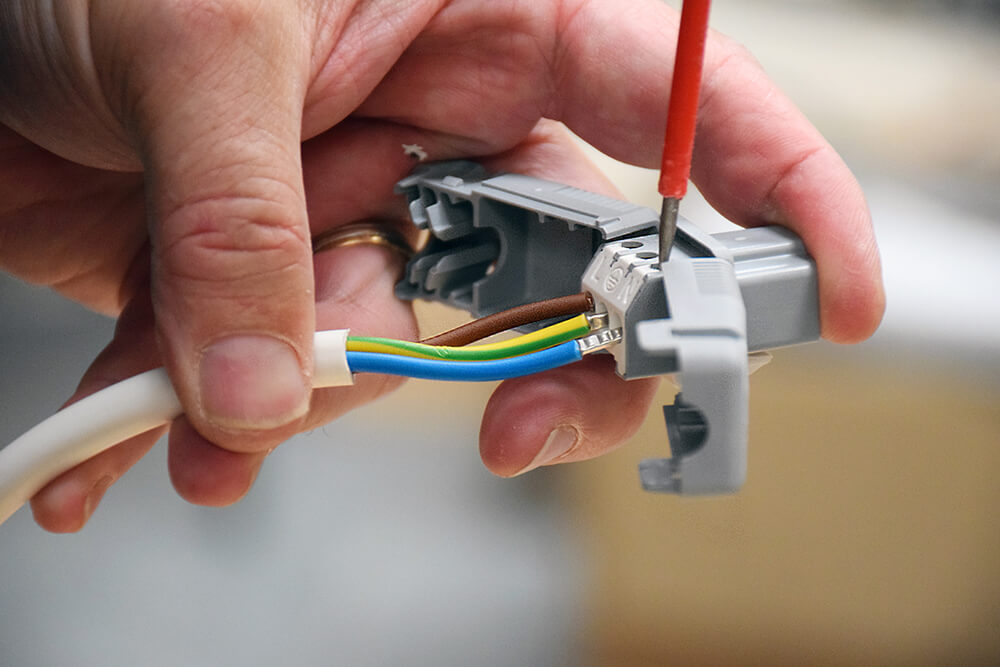 The T-Connector acts as a junction box, made up of a plug and socket. The plug side takes the flexible cable used for wiring the downlight and the socket side consists of purpose fitted two solid core twin and earth loop in loop out connections. Within an installation, you would use one T-Connector per light.
The process of connecting the T-connector is very simple and straightforward; for the plug, simply strip your cable back, including the inner cable, which you can use the strippers for. The plug will take 0.5mm to 1.5mm 2 or 3 core flex cable. Once you are wired up, then you can plug into the socket connection and complete your installation.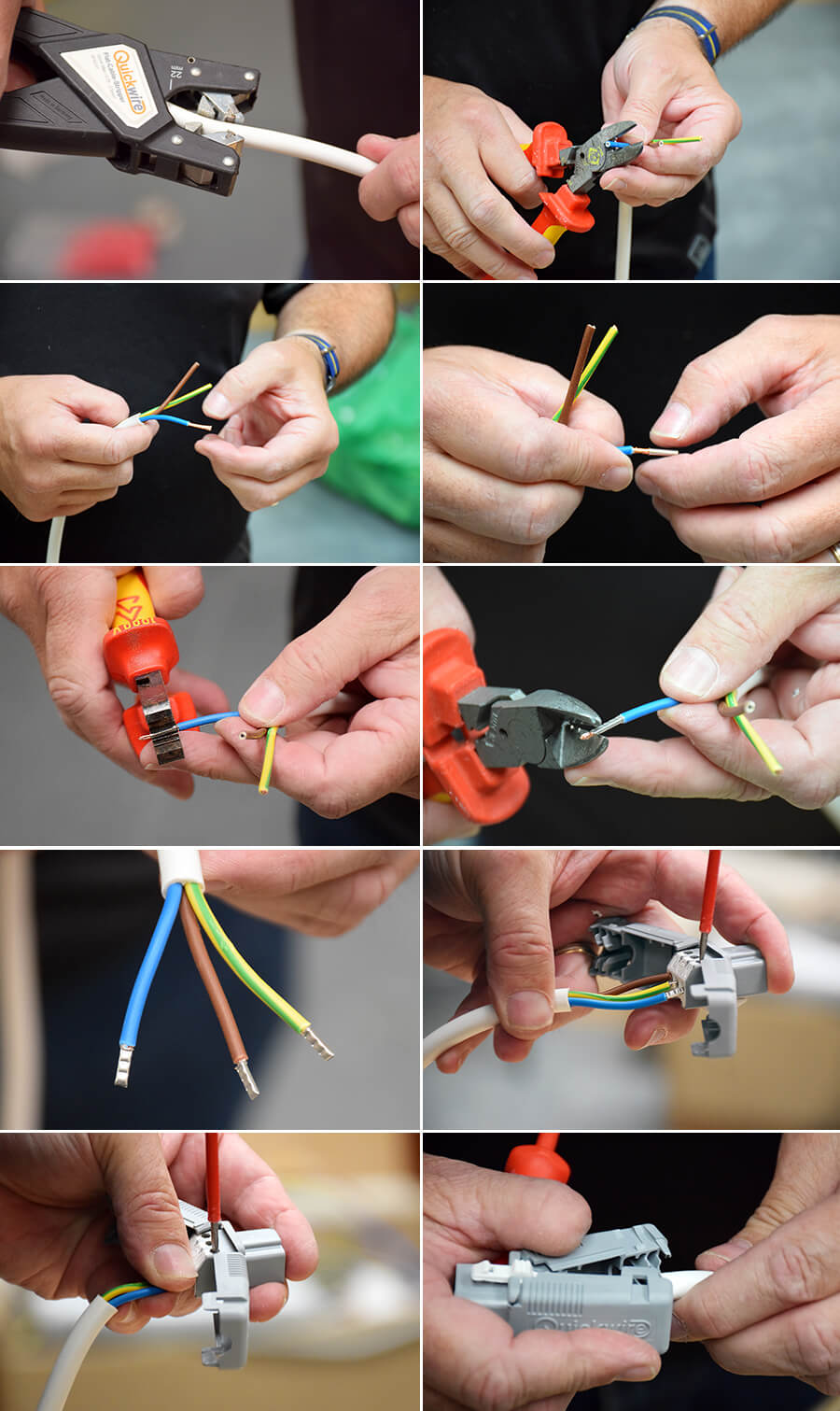 Best used for modern light fittings, where it is more common to find smaller apertures, the T-Connector can narrowly fit through even a 30mm diameter hole. Our trainer explains, "these are ideal because I can do the terminations up in the ceiling to the downlighter and then just feed it through."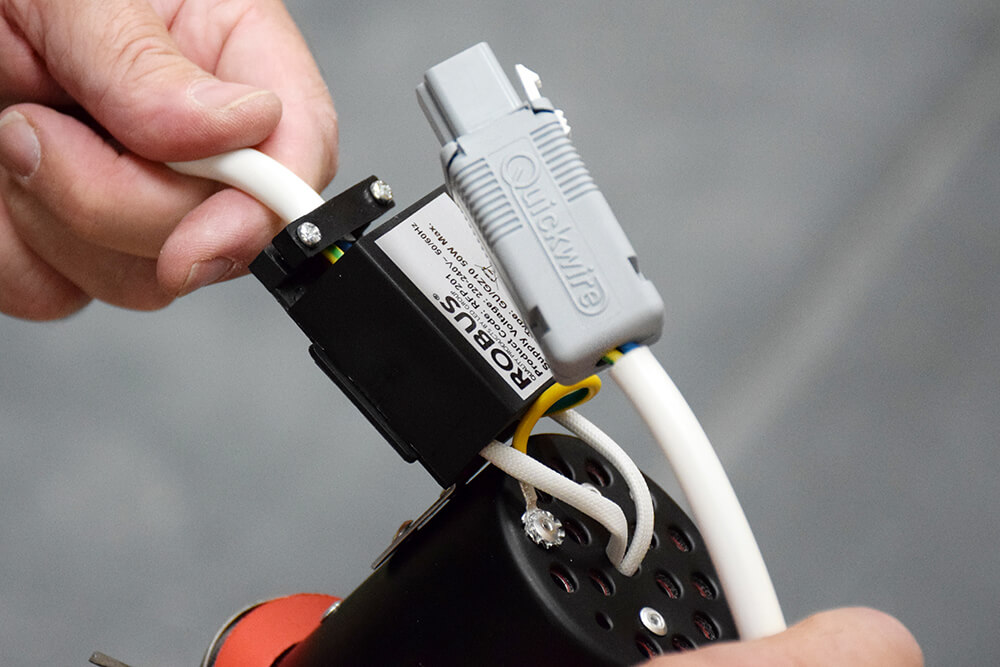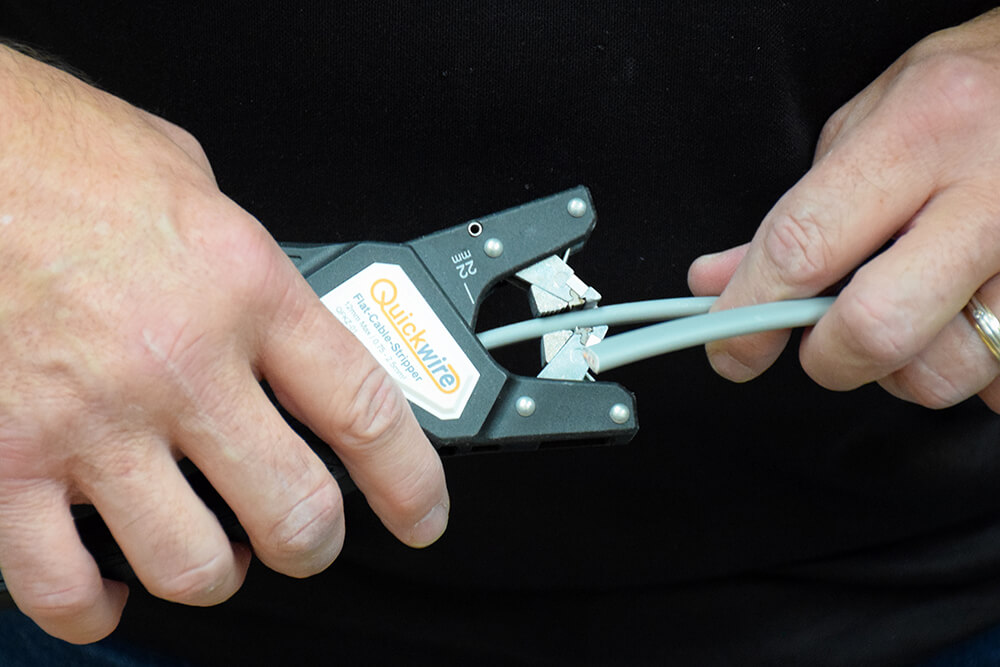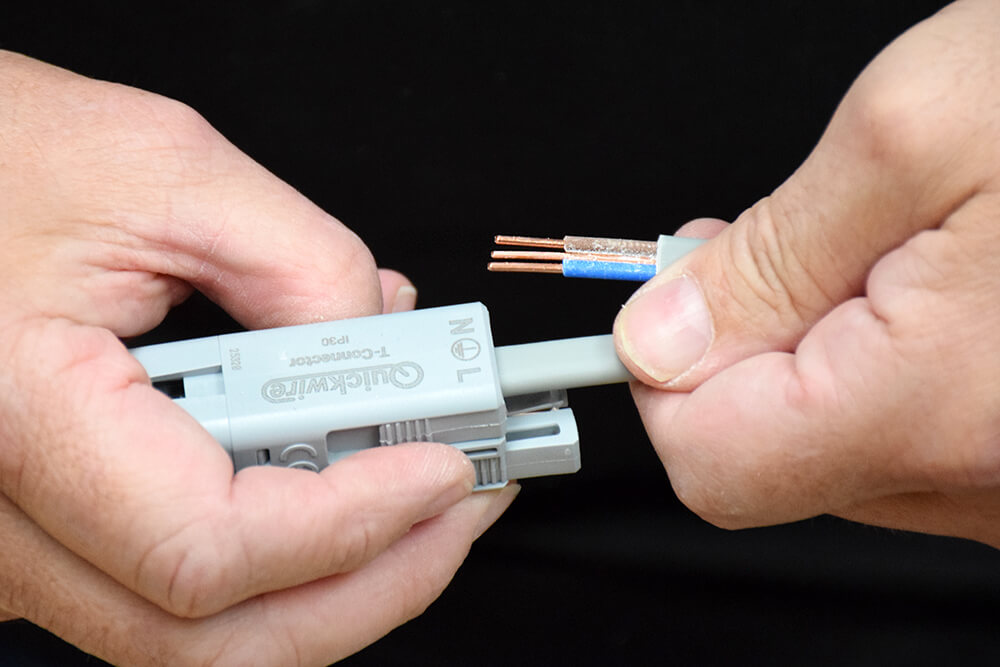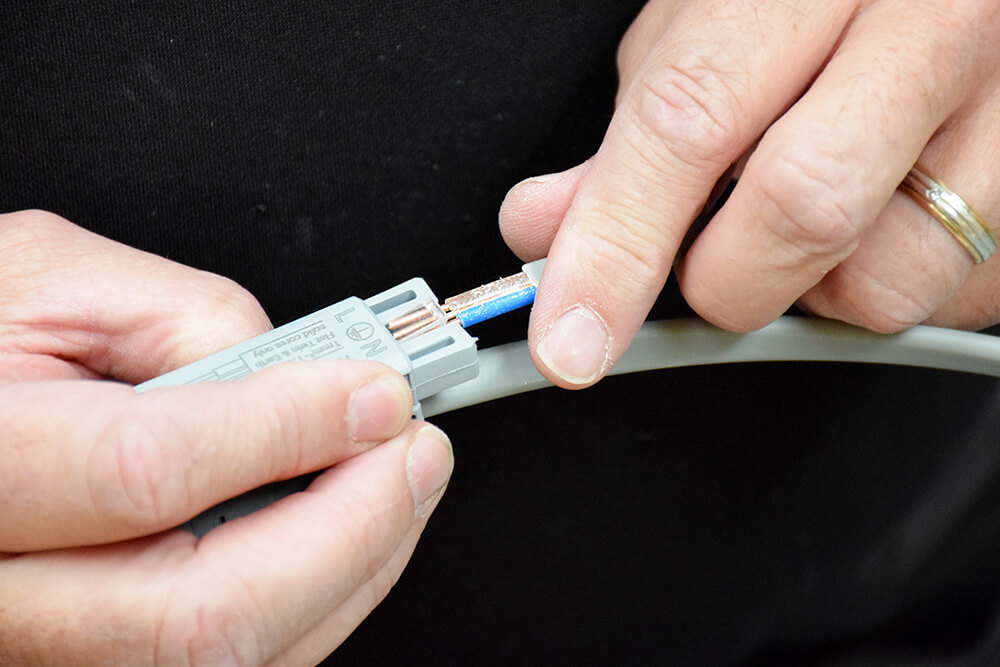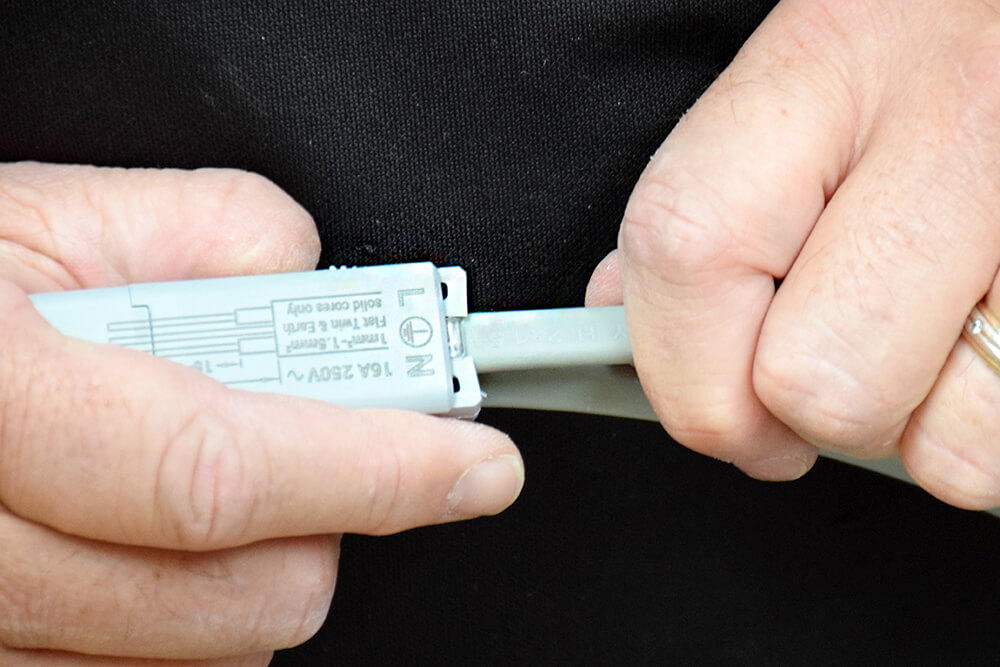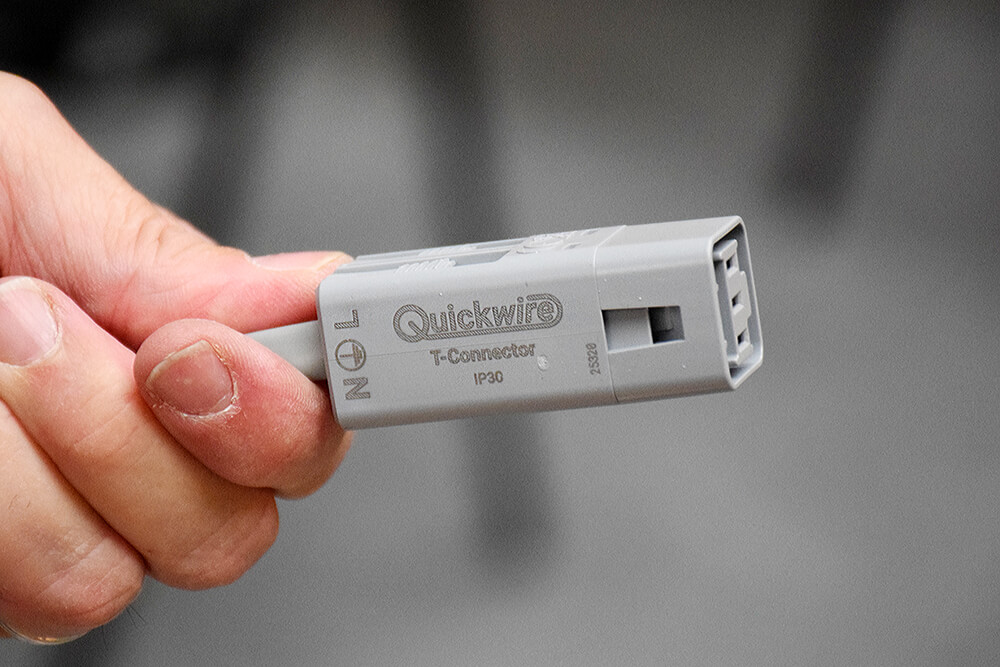 The size of the T-Connector lends itself to easy disconnection for any maintenance and testing over its life time. "It's easy to use, nice and simple to do, especially with the wire stripped, very quick to do. I can prepare the lighting loom I would put the lights on, I've just got to spend a little more time doing the connections for the lamps themselves. Bonus with that, is that I can do that, put it up in the ceiling and do my connections in the ceiling very quickly, so I'm not spending much time on the ladder."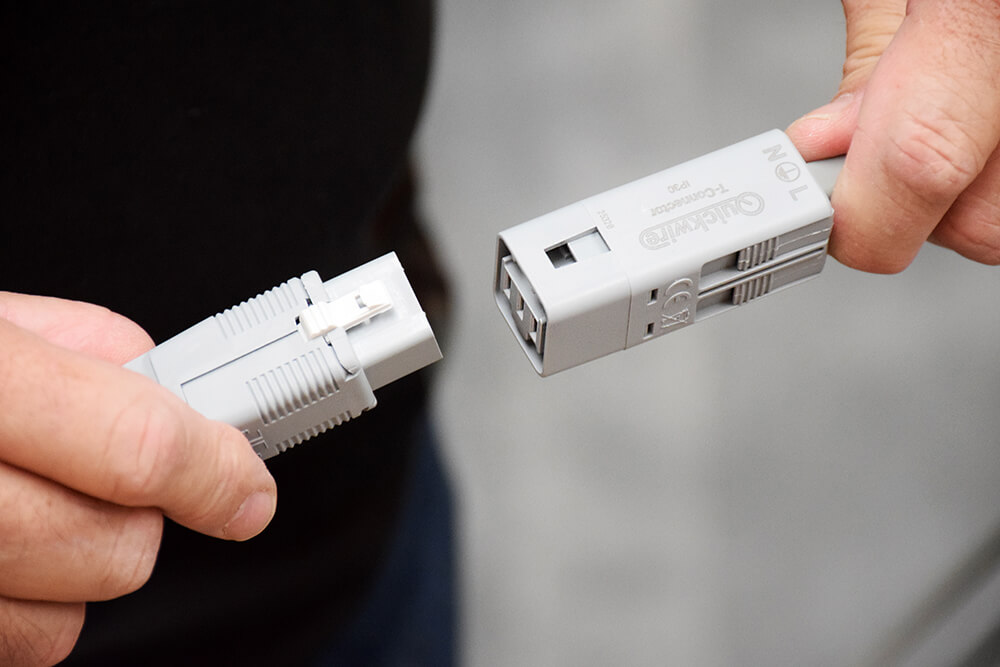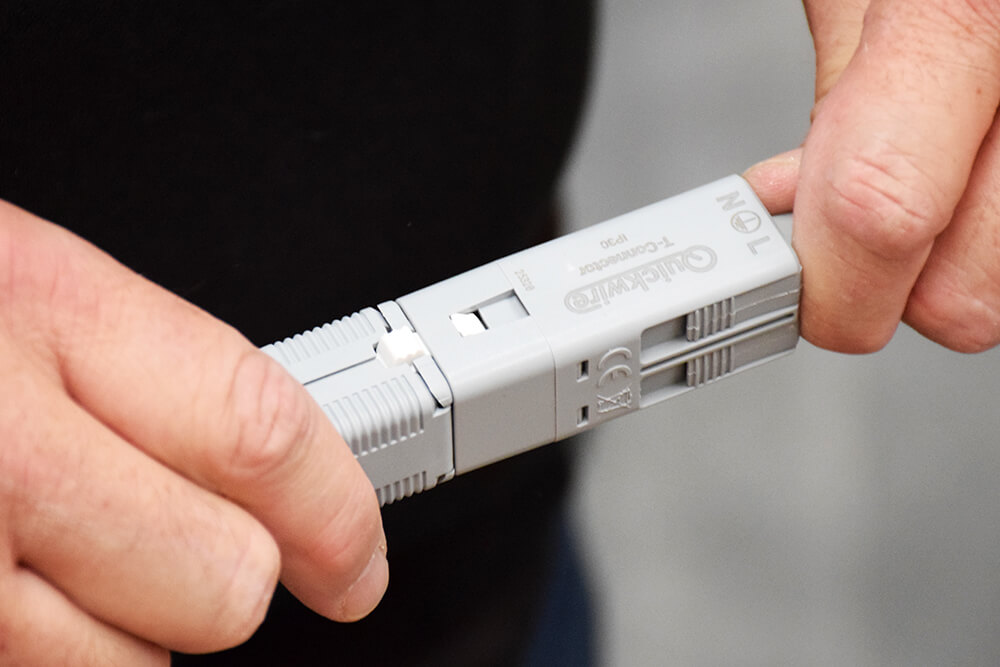 There's only two things to consider with the T-Connector: the screw terminal on the plug has got to be accessible for inspection and when pulling out of the ceiling, it could damage the ceiling, and also will require a ferrule on the screw termination
"As it's a multi wire connection, which is what most people use these for, that connection has to be ferruled." Our electrical trainer goes on to explain that this requirement is "because when the screw goes into the thin cable, it spreads it apart and it's a poor connection, and also because it's thin wire and vulnerable to the tension of the screw so it can break, so that's why you have to treat it with a ferrule, as required within the BS7671 Wiring Regulations."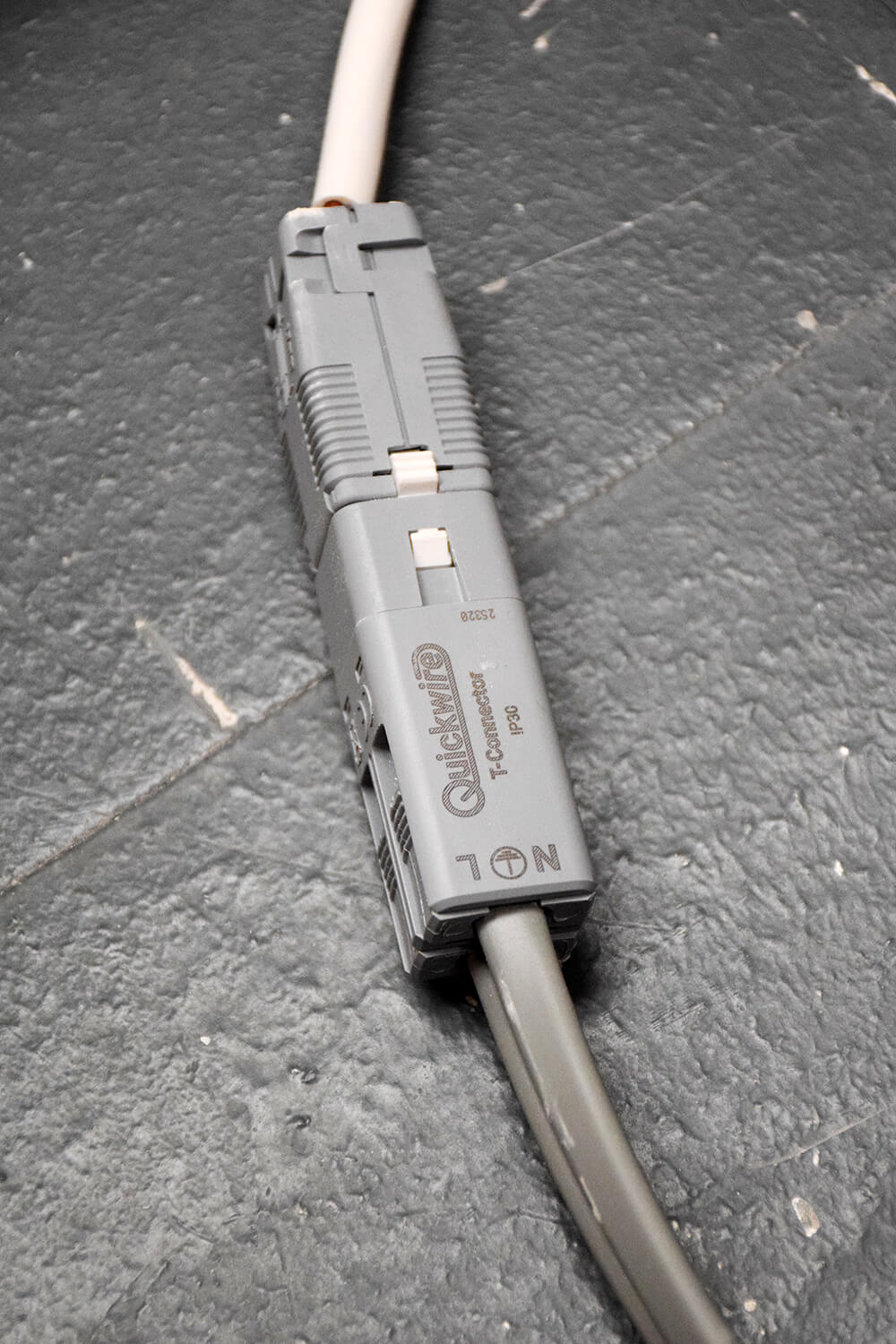 "If Quickwire offered one with a clamp connection for the multi fine wire, that doesn't need to be ferruled, this would be a definite improvement as it would clamp onto the wire and a lever would lock into position."
These are the only drawbacks to the product our trainer could foresee, however, inspections are recommended to be carried out at the change of occupancy or every 5 years, so this would not be a regular occurrence for homeowners.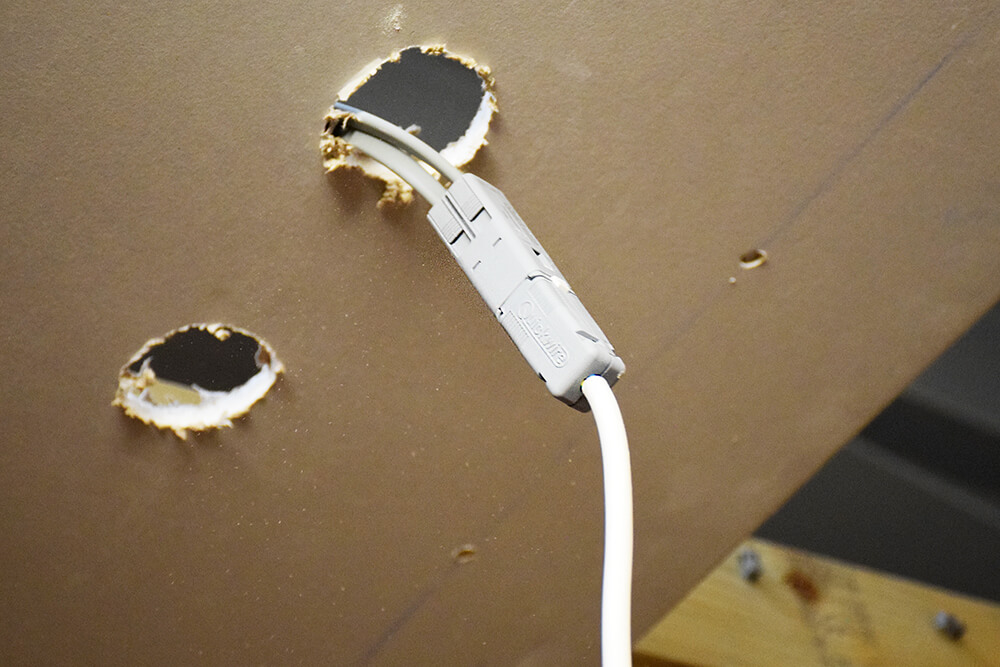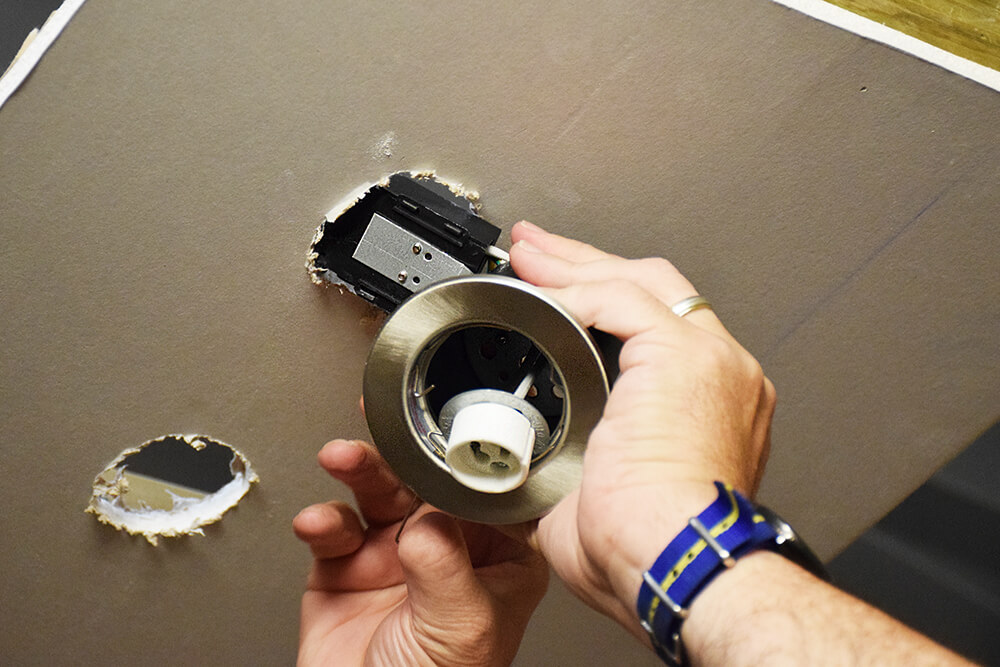 Pros:
Simple to use
Speeds up the installation of downlighters
Small enough to fit through a narrow hole in the ceiling, min 30mm
Great for retro fitting
Cons:
Plugs contains a screw connection, which means that it will be prone to inspection, according to the BS7671 and also require a ferrule to ensure a tight connection.
Back to Electrician Tools