EC4U Rating: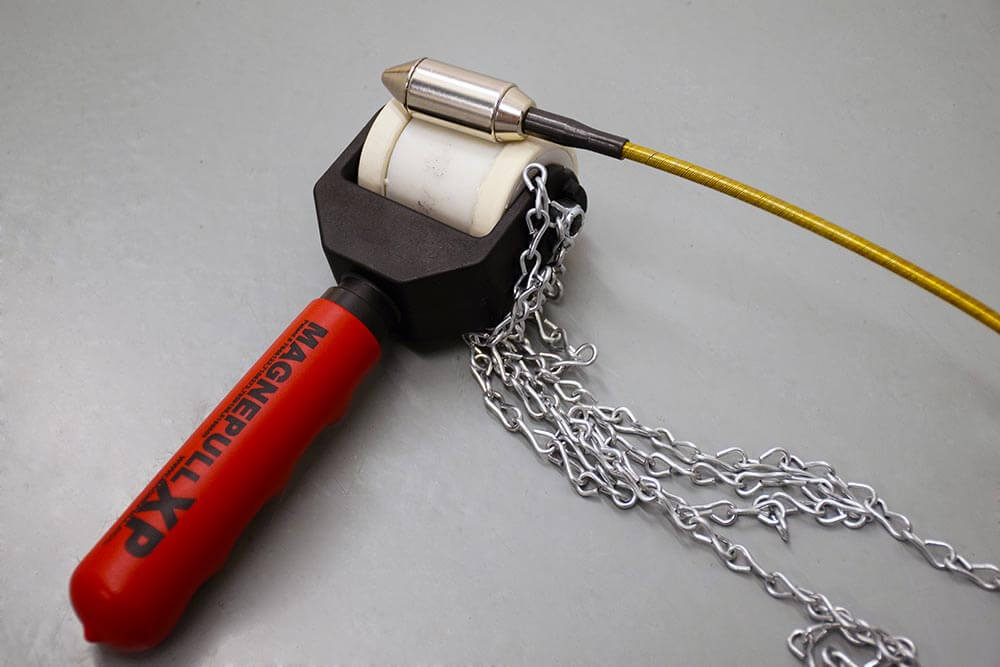 Features:
Eliminate damage to walls and numerous trips in and out of attics while on the job.
Strong magnet that clears a path and pulls your cables through.
Cuts down your wire/cable fishing time by up to 70%
Helps make installations in small spaces easier.
The Magnepull is an American invention, which makes cable pulling a walk in the park. In the kit you will find a magnetic retriever roller, a round tapered bullet drop magnet, a pull chain, operational manual and a black carry case.
Together, this kit will allow you to conquer jobs in the smallest spaces to the jobs where you are not able to remove walls to get cables through.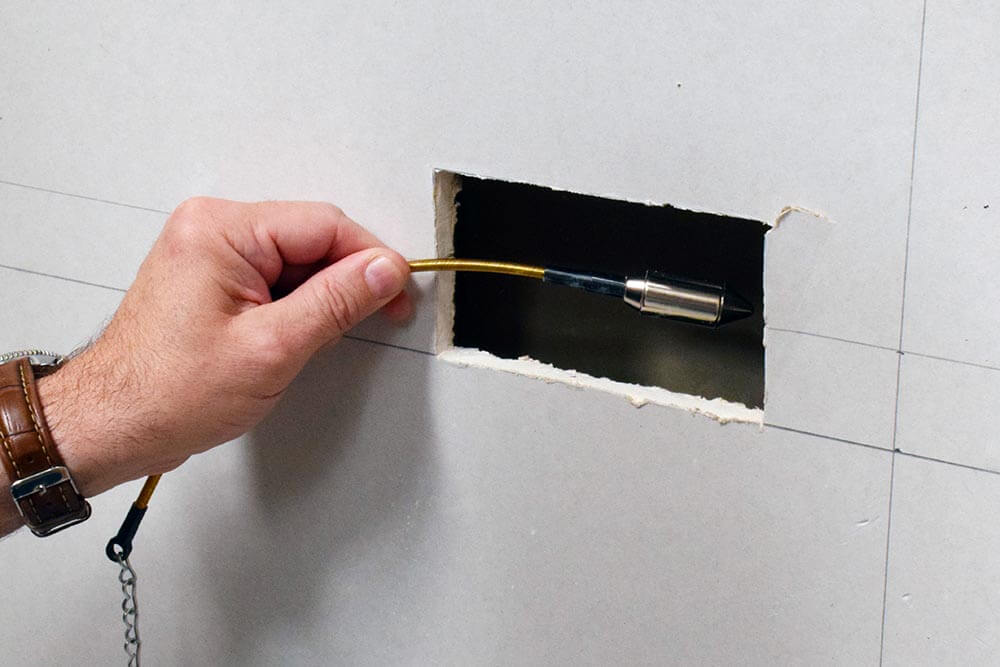 Magnepull claim to cut cable fishing time by up to 70% and you can see why, as it gives electricians complete control and flexibility to navigate cables behind wooden stud walls, paneled walls, plasterboard walls, even steel framed walls, and under floorboards and carpet.
Our experienced trainer explains, "it's a very desirable tool for a domestic installer when you are doing rewires in finished properties, where you can't be intrusive into the walls too much, where you need to get cables down the back of a cavity wall, or in an open space wall where you can't cut into the fabric of the building. "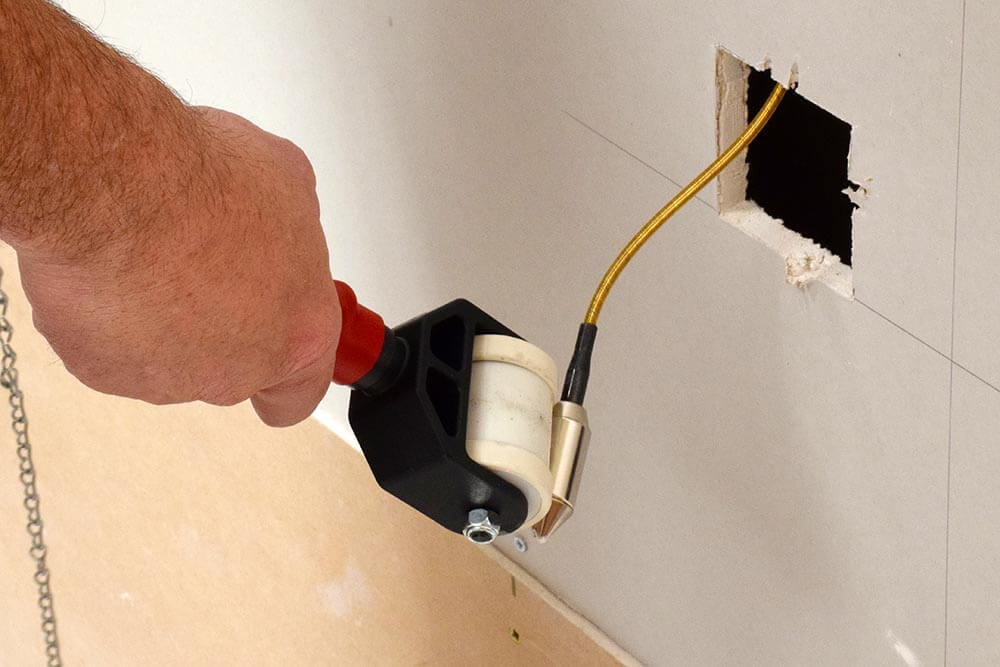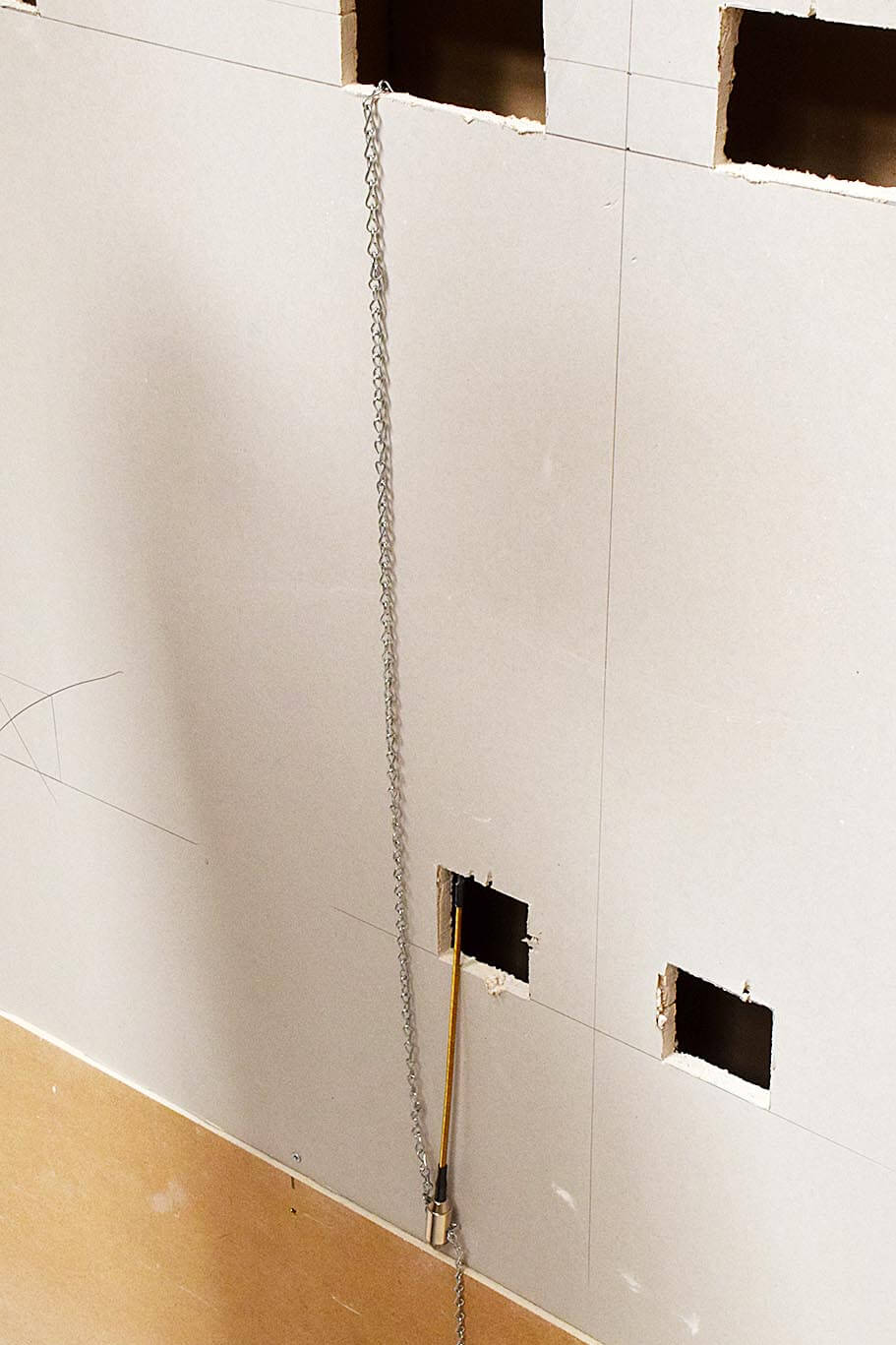 However, it is not an essential tool for every electrician. With an expensive retail price of at least £200 online in the UK and $125 in America, our electrical trainer regards it as a wishlist item. "Those who are doing lots of AV and cable running, or even lots of house rewires, it's a useful, but desirable tool that speeds everything up!" our trainer explains.
The strength of the magnet is what makes this tool what it is. You can quite easily run it underneath floorboards with accuracy. Where before you might lose things behind walls or under floor or if using rods you wouldn't normally know what you're pushing through, now with the Magnepull and the chain attached, you're making sure the cables have a clear path to run through, while knowing exactly where it is.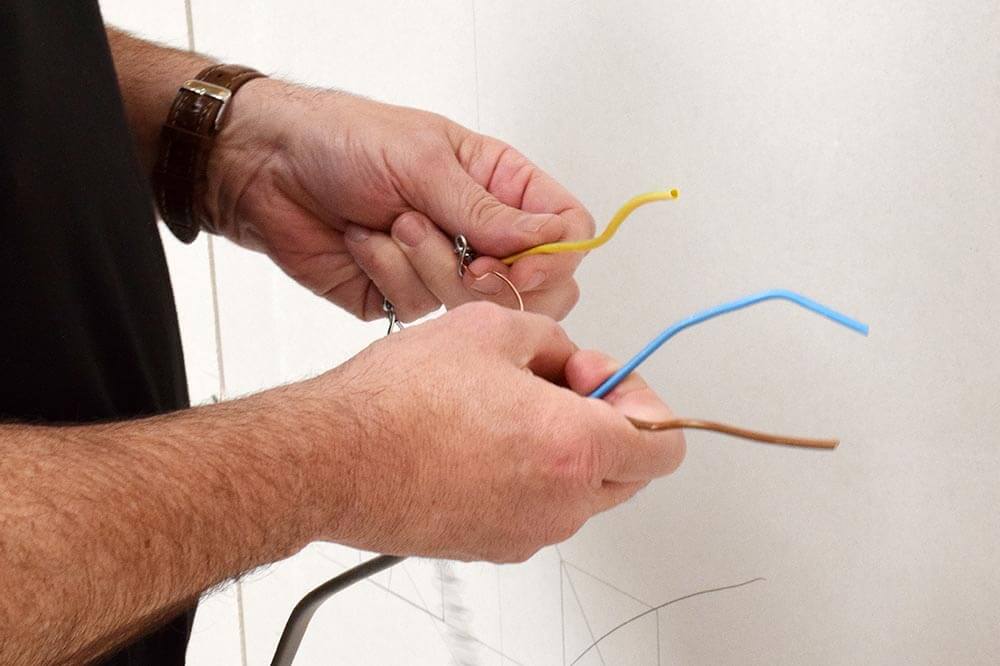 It's important to note that because of the strength of the magnet, you must keep the Magnepull separate from your electrical testing equipment or anything affected by magnetism. It will also stick to your tools very easily, so after you have finished using the Magnepull, make sure it goes straight back into its solid carry case.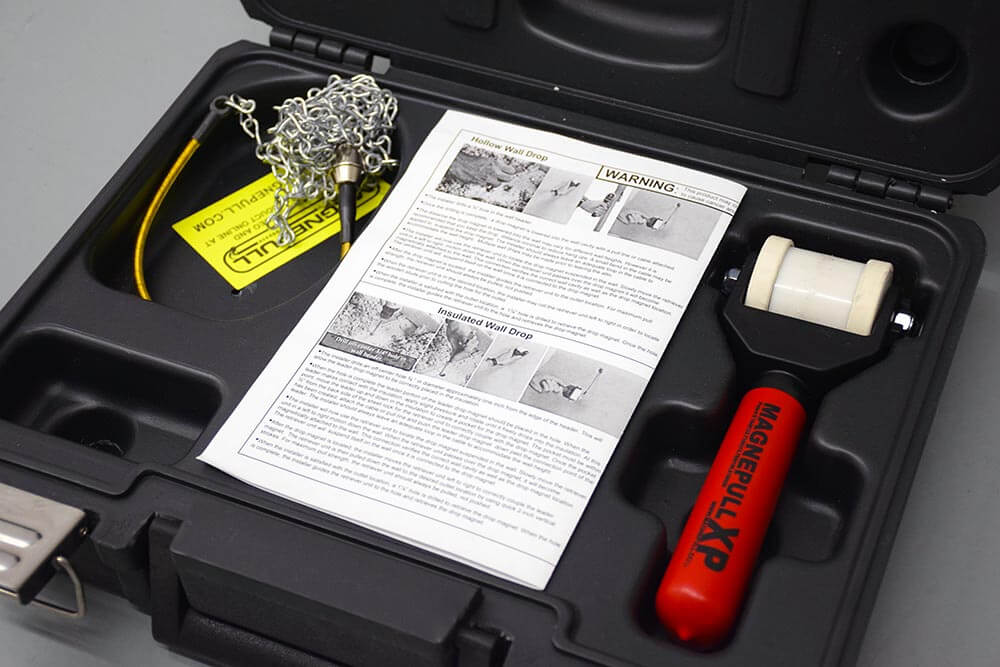 Our electrical trainer advises this purchase only to those "who are doing a lot of invasive work in finished building or older properties, not for those working regularly on new builds as you would plasterboard walls afterward and have no use for it."
Pros:
Strength of the magnet and its capability to run under floorboards, steel framed walls, under carpet, etc.
Desirable tool that quickens everything up with cable running.
Not disruptive to the walls in finished properties, allows you to do the job as neatly as possible.
Cons:
Danger of large magnet being near your electrical testing equipment. Must be kept separate at all times and in its carry box.
If you want to get your hands on a Magnepull, we recommend trying Amazon and Ebay first and remember it could be cheaper for you to import it from America and pay the taxes and imports on it. Always shop around first!
If you need a new pair of cutters on the job, have you considered NWS VDE Cable Cutters? Read the full review now!
Back to Electrician Tools