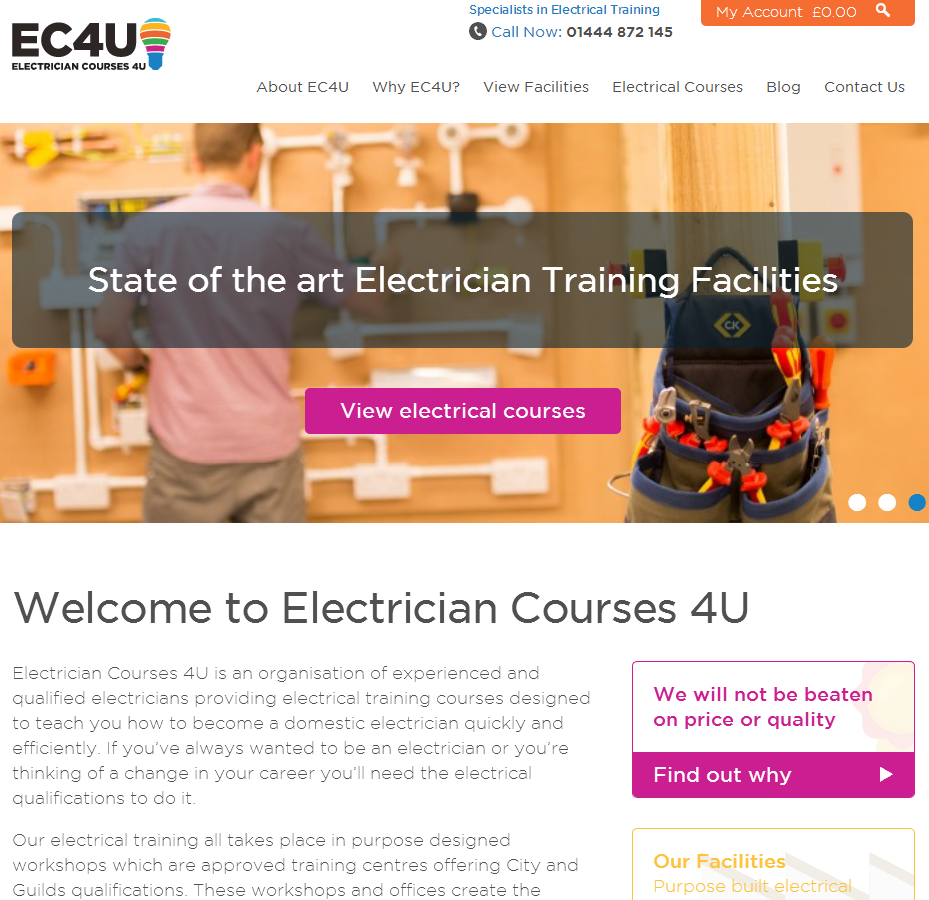 We are proud to release our new responsive website, which we have put together to suit those who like to browse the web on their phones, tablets or other devices. We realised that almost 40% of our website readers are actually looking at us on these devices, so we thought it was necessary to accommodate them with a newer, easier and more professional design.
With the new design, we've also decided to turn our current website into an e-commerce friendly platform, which will allow all of our customers to book electrical courses, purchase course literature and accommodation online completely hassle free. Everything is as simple as possible in order to give our customers the best experience possible.
We've also added some new features, such as our 'take a tour in 60 second video, which accommodates those who cannot come to visit the facilities here due to being a large distance from us. This video shows you the entire training centre quickly and in a formal manner, to let you see where you will be undergoing your training.
We think it's important that our website readers get a positive experience and can navigate the website easily in a hassle free manner, therefore we will continue to look for improvements to enhance the website and make it even more user friendly.
Back to blog