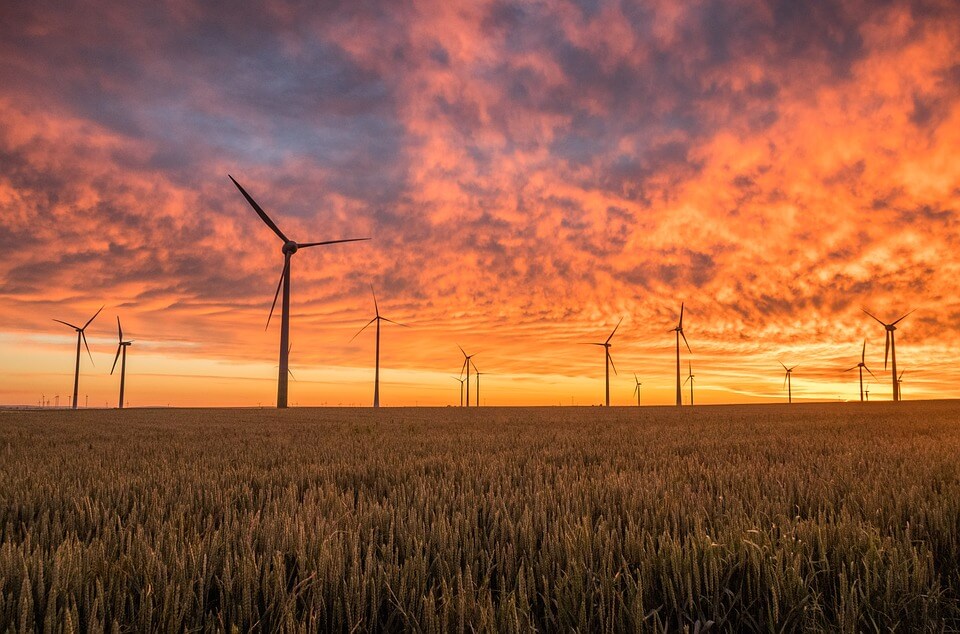 A new record was set in 2016 on Christmas Day in the UK for the most electricity generated by renewable resources, with a staggering 41.3% of the electricity that was used being generated by wind, solar, hydropower and biomass.
But will the trend continue this year, proving that renewable energy sources are a real contender in the energy system and a green Christmas is possible?

Rise in renewable energy generation
Research by Drax shows Christmas Day 2016 as the greenest day ever for electricity generation.
Peak electricity usage hit 37.1 GW (gigawatt) nationwide just before 1pm and it was revealed that 12.4 GW of the energy used was generated from renewable energy sources.
Usually, a cold weekday in December will see electricity peak at around 50 GW, however with many businesses and schools shut on Christmas Day, the demand and use for electricity on this days falls dramatically.
The fall has allowed for renewable energy sources to soar and help fulfil the electricity demands of the nation.
On Christmas Day in 2015, only 25.25% (7.6 GW) of total energy generated was from renewable sources, and even less was generated on Christmas Day in 2012 at only 12.5% (4.2 GW). With 2016's shock increase, will 2017 top it and become the cleanest Christmas to date?

Wind farm popularity
Onshore wind has seen a huge increase over the years, with the number of onshore farms increasing by up to 50%, in comparison, offshore wind has only increased by 22%. Onshore wind has become the most popular option for renewable as many see it as a new, modern style of power plant.
Of the renewable energy produced on Christmas Day in 2016, 75% was generated from wind turbines – 9.4 GW of the total 12.4 GW.

A green energy Christmas
Drax, the UK's largest largest coal power producer, has already refocused half of their Yorkshire coal fired power stations to burn wood pellets instead, as part of a move to switch to a cleaner energy and help keep up with the demand for renewable energy.
Biomass has also seen a rise in generation, from 0.5 GW in December 2012 to 2 GW on Christmas Day in 2016.
The overall trend for renewable energy generation is on the rise as between April and June 2017, 29.8% of UK electricity came from renewable sources, a new record. This is a steady increase from January to March 2017, where it was a record of 26.9%.
This new research is proof that renewable energy sources are extremely important to our energy system, especially as we are in a time where we are trying to reduce our carbon emissions and also reach our green targets.
It also shows that other coal producers, like Drax, can rely less on their coal fired power plants, look to more renewable options and even transform their power plants into a modern renewable energy plant.
Want to invest in renewable energy for your home? Read on to find out how IKEA are making solar panels more affordable for homeowners!
Back to blog