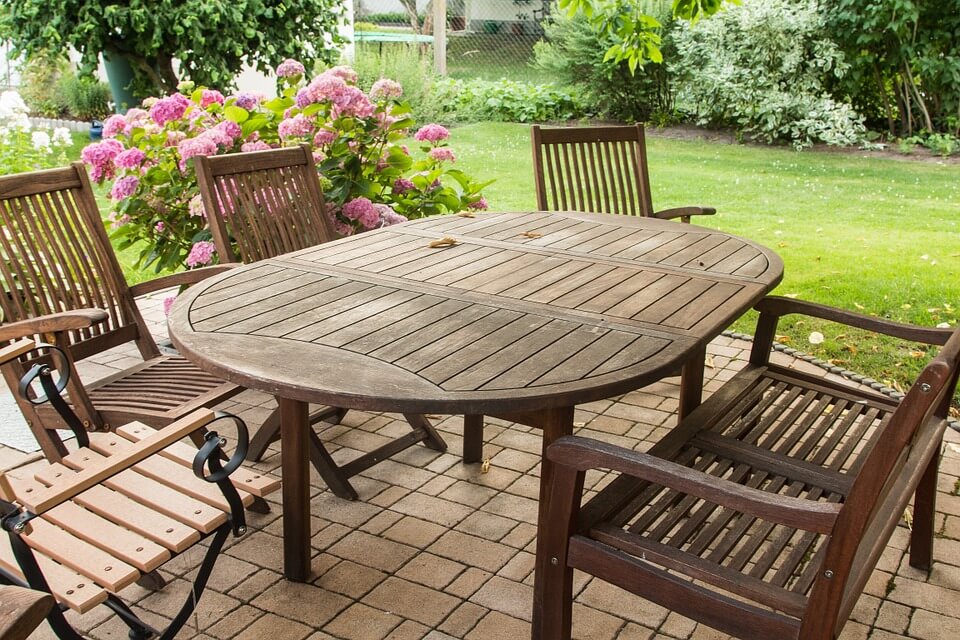 Looking to turn your outdoors space into a more inviting and welcoming space? These garden patio designs and ideas and tips will show you how to maximise on space and make the most out of your garden, no matter the weather!
From small outside spaces that give the illusion of a larger space, to budget ideas and quick fixes, to the luxury ideas for those who have the space to spare; these collections of patio ideas are sure to inspire you!
Small patio ideas
When designing, you need to think about many different factors, including: space available, desired size and purpose.
If you are working with a small space but long for a wide, open outdoors space, you should first consider clearing out any unnecessary items in the garden. It is also worth considering trimming back hedges and trees to maxmise on space.
Try utilising compact furniture, which can be folded up and store when you aren't using (like tables, chairs and even hammocks). Alternatively, you could look into building your own outside furniture to customise and fit the space perfectly.
Budget patio ideas
Patios require very little maintenance and the simplest of touches can transform the space. If you're on a budget, there are many tips and tricks you can utilise to transform your outside space.
Simple designs are often best suited for small spaces as they allow for the focus to be on the setting and small pops of colour. Small changes from new cushions to a new sun umbrella can immediately change the feel of the space and open it up.
With a budget in mind, you could even re-purpose older furniture, for example, an old brown bench could be sanded down and painted white to brighten it up. Complete with colourful cushions, a few potted plants and you've created a new cosy corner for those summer evenings!
Luxury patio designs
If budget is no issue for you and you want to re-design your patio, then consider these luxurious ideas for your patio. From sweeping sofas and coffee tables, to a firepit to huddle around, to fitting decking, the possibilities are endless for your garden.
When money is no object and you have space in abundance, you can design a patio to fit you and your needs.
Patio lighting
Lighting is essential for your patio in creating a warm and inviting space, whether it's to entertain or relax.
Solar power is arguably the most popular solution for outside lighting as it is long lasting, energy efficient and easy to maintain. They require little to no installation and can power your patio all year round. You could also use portable battery powered LED string lights to hang from various points on your patio for ambient lighting. Alternatively, you could install wall-mounted mains powered outside lighting to maximise on late evenings.
Different variations of lights can also be used to make the space appear bigger than it actually is. Lighting up even the darkest corners, you can draper string lights virtually anywhere, while adding another dimension to the space.
It doesn't stop at string lights either, you could consider decorating with lanterns, candles for a cosy feel or even luxury hanging lights.
Turn your garden patio into a cosy retreat today and make the most of your summer evenings!
If you' want some more lighting ideas, then take a look at the latest solar light ideas for your garden!
Back to blog