Part of what makes Electrician Courses 4U so different from other training centres is our unique Experience Course. It is a state of the art area which encompasses 3 large, purpose built flats for our customers to put their new skills to use in.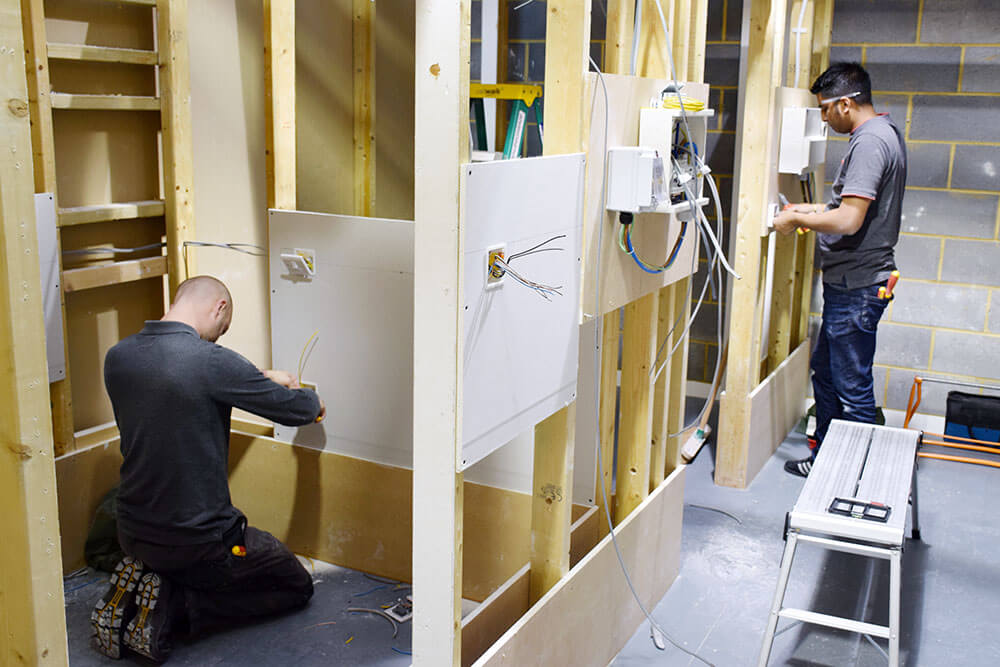 Within the week, you have the opportunity to shape the course around what you want to achieve, whether it be learning how to quote and estimate for jobs, carrying out fault finding, practice more inspection and testing or focus on fitting downlights.
The trainers support you through a full flat circuit installation in small groups, allowing you to get the most practical and hands on experience possible.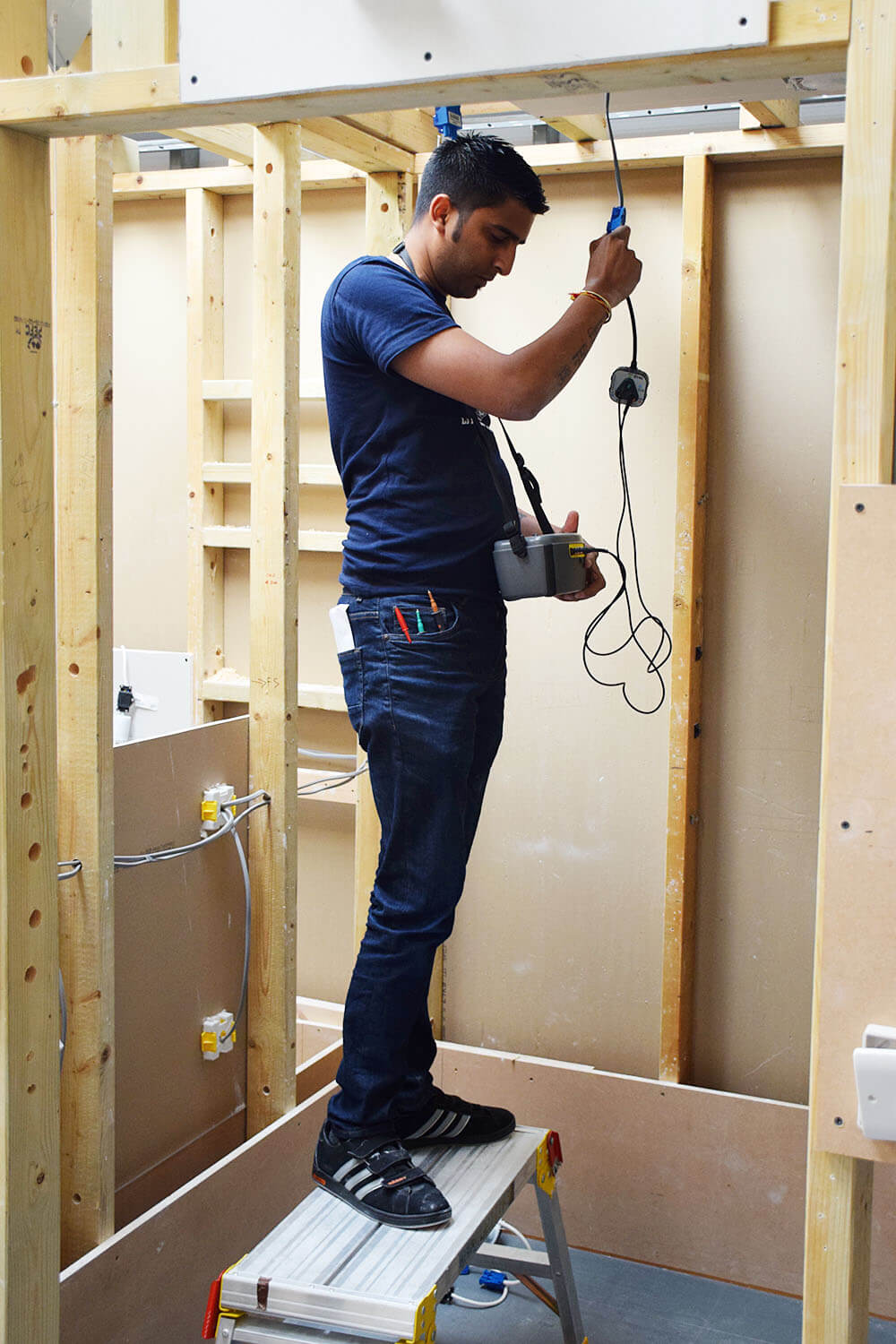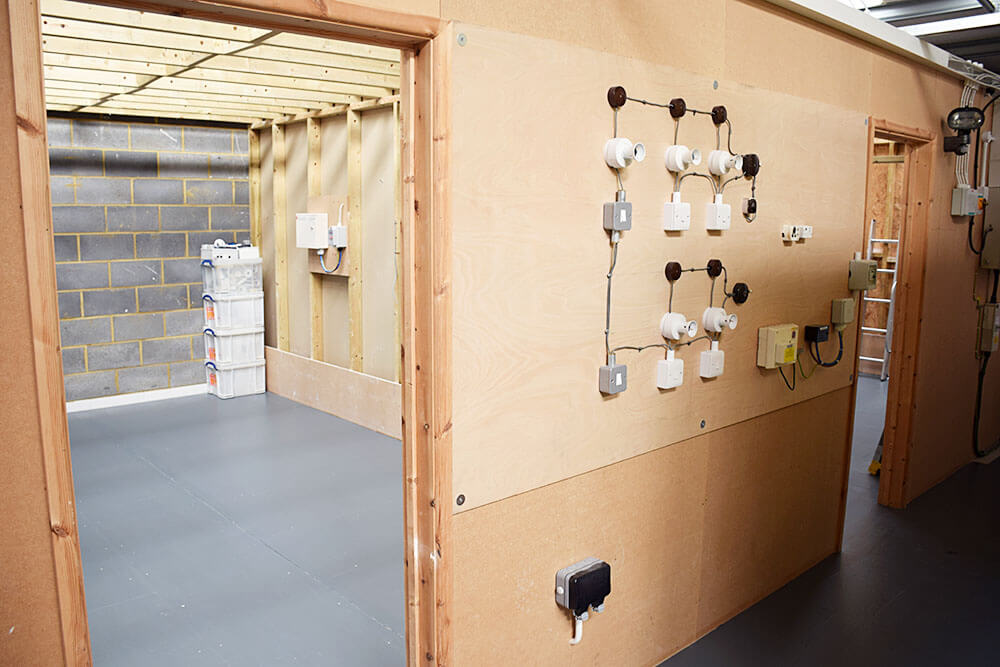 You will also complete a full consumer unit change, with a selection of different consumer units on hand that date back to the 1950s in order to give you a realistic install process. The finished product will be a brand new metal clad consumer unit, which complies with current 17th Edition Wiring Regulations.
It is a worthwhile process which will help prepare you for work after your training, as these are the old style consumer units you are likely to come across while on the job.
Another new feature in our Experience Course is the 1960's lighting rig we now have fitted, which allows the trainers to demonstrate what common practice was then, what is common practice now and also what to do if you come across a lighting rig like it on site.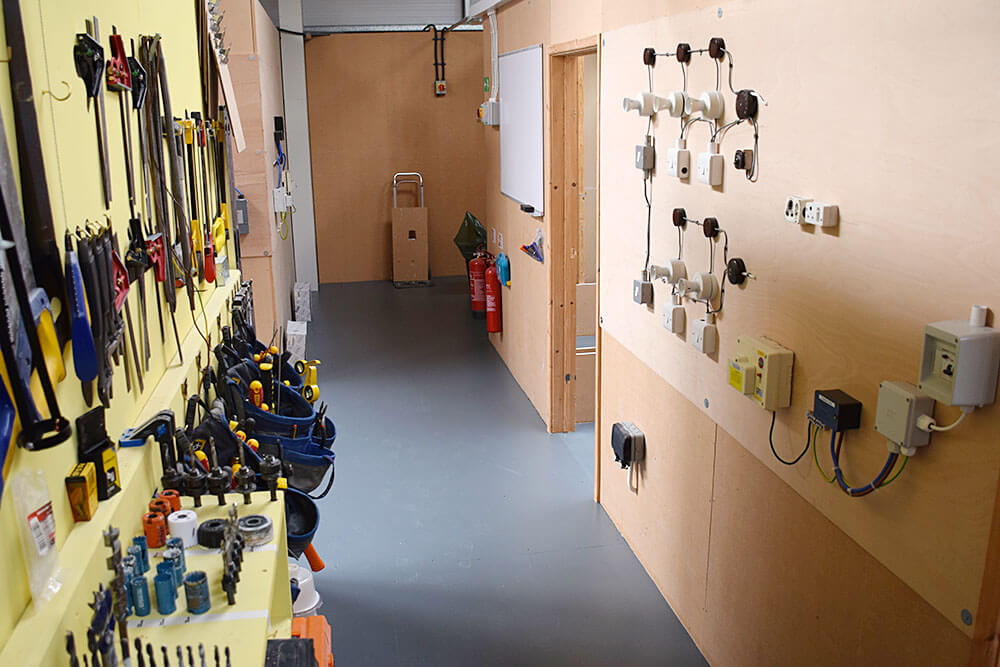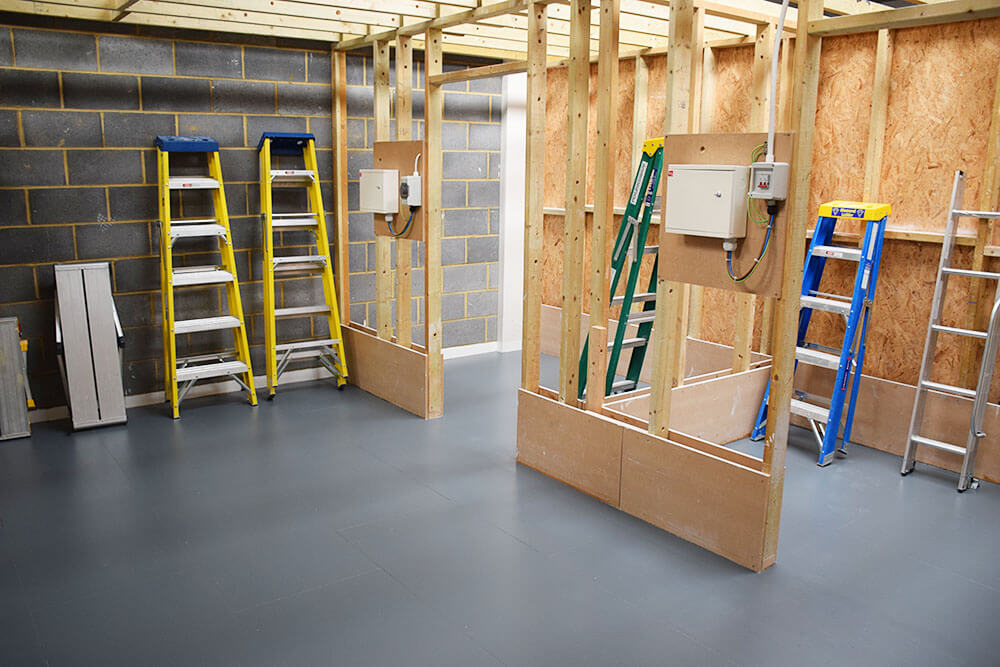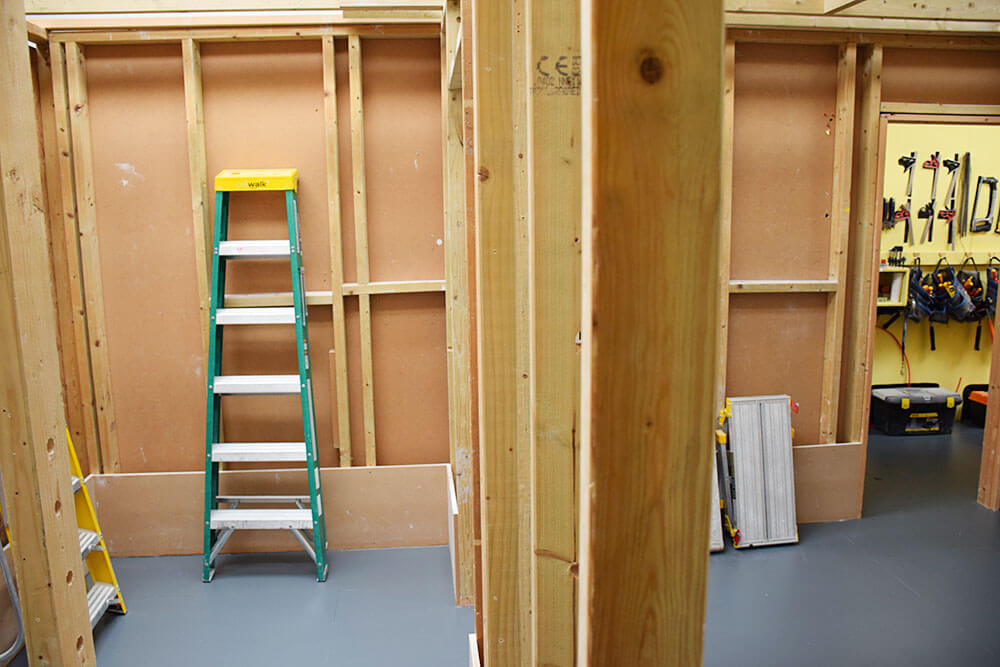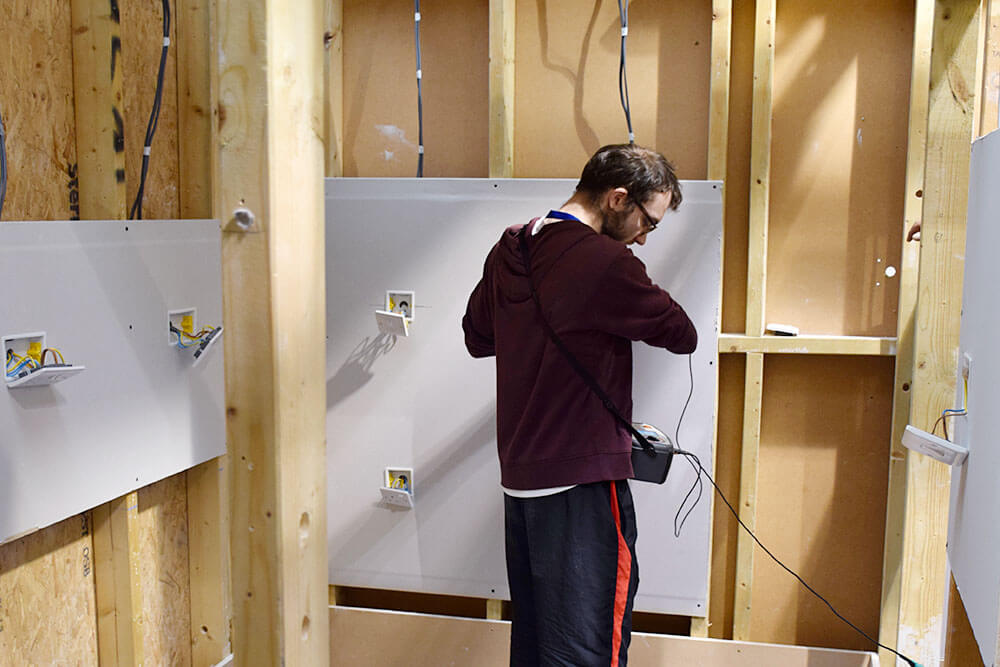 We have also refreshed the look of the Experience Course with new anti-grip flooring, expanded the tools on offer for customer use and also introduced new fault finding techniques.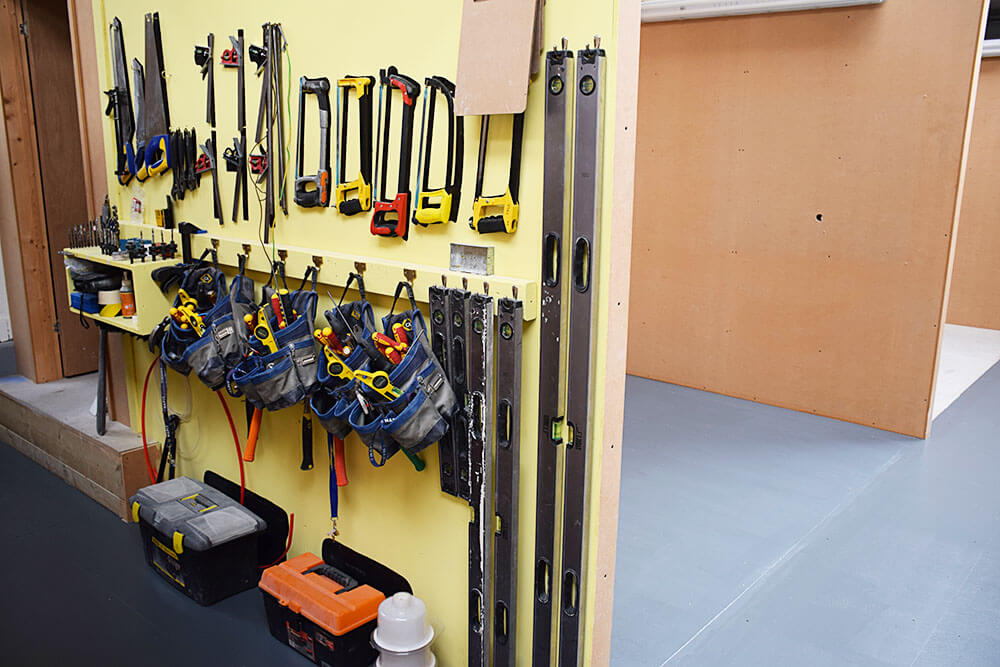 The first group back in our Experience Centre made good use of the spacious flats to run cables, fit plasterboard, test out new found tool skills, wire up their flats with full working circuits, before dead and live testing and then finishing with fault finding.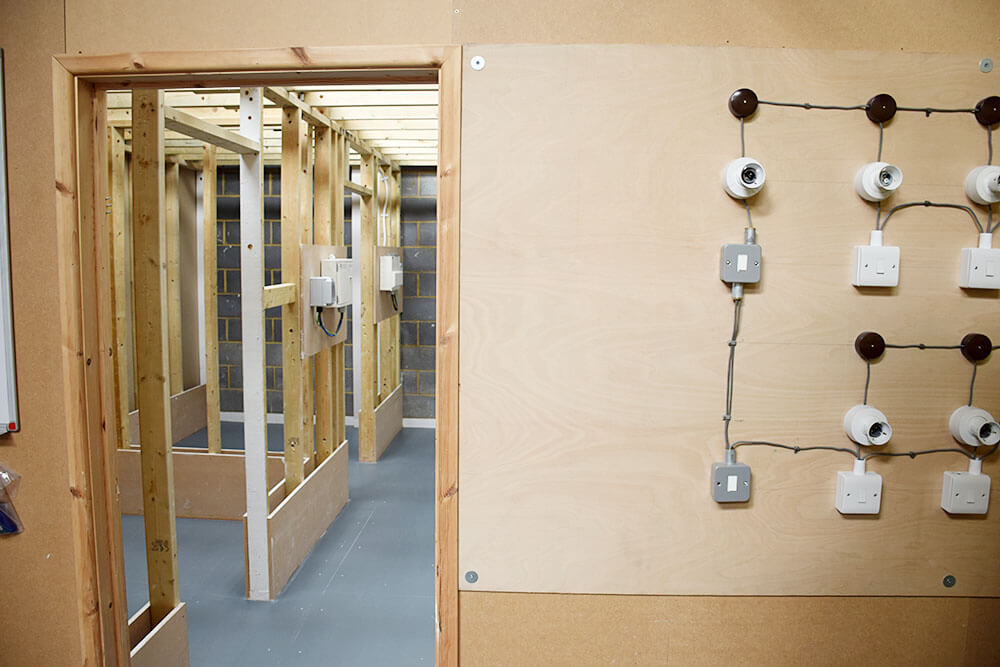 You won't find any other training centre that offers practical experience to this extent! With realistic training, unique scenarios and the chance to polish off your skills, you are sure to leave the training centre a more confident installer.
Want to find out more about what it's like to train at EC4U? Take a look at our case studies!
Back to blog