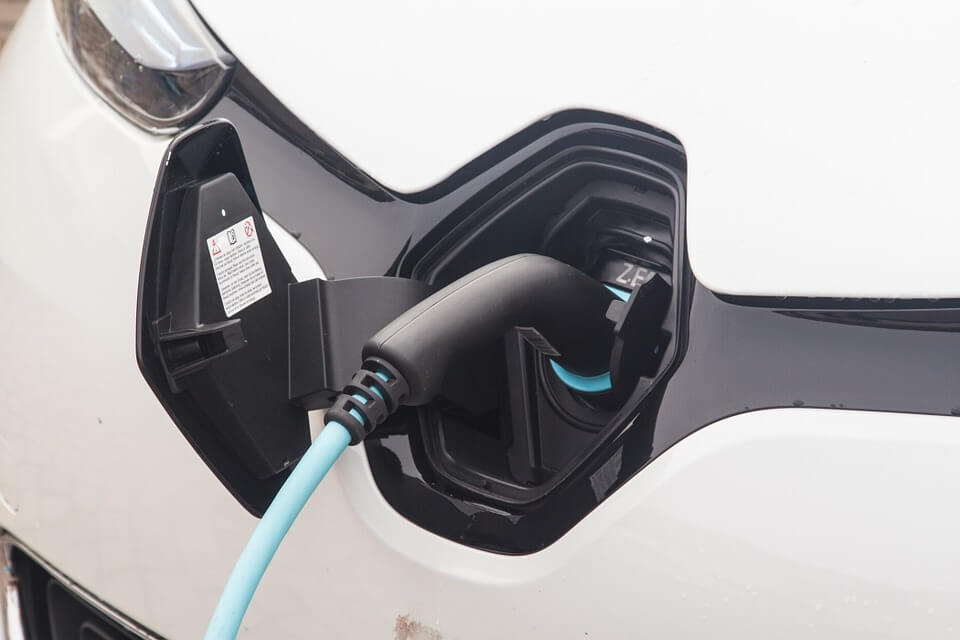 As electric vehicles (EV) start to take a foothold in the car market, we're going to take a look at the somewhat overlooked part of the EV market – vans. They currently make up a very small percentage of EV sales, but with the introduction of zero emission zones in several major UK towns and cities in the near future, they are likely to become a more common sight on our roads.
Currently, a combination of initial cost, worries about lack of range, and concerns over the availability of charging points are preventing a larger uptake. These three potential issues are currently being addressed, with more models becoming available, ranges being improved and an increase in the amount of charging points available for public use.
A fourth factor affecting their more widespread take up is also the types of electric vans that are available. Until very recently the only fully electric vans available tended to be on the small side; this is again improving as more and more manufacturers release new models on to the market.
Advantages
So what is the advantage of an electric van as an alternative to a diesel or petrol one? Well for starters, from a purely running perspective, they are better for the environment. They produce no harmful emissions during use meaning the impact they have on air quality in built up areas such as cities is virtually zero.
Some of the other advantages are as follows:
The government Plug in Van Grant
This grant can save you a hefty amount of money when purchasing a new van with 20% up to £8000 of the cost of a new van being subsidized by the government.
Local government incentives
In a bid to encourage people to take up electric vans, some local authorities work in partnership with the Office for Low Emission Vehicles offering incentives such as free charging and free parking amongst others.
Running costs
Fairly obvious, but no fuel costs other than the price to charge it, no road fund license, and, if dealers are correct, they are less heavy on consumable parts such as brake pads and discs.
Business Image
Large retail companies, most notably Harrods, have switched to electric vans to give their company a good 'image'. As more and more people become aware of the issues around climate change and air pollution, having an electric van will help boost your companies profile.
It is also worth considering that whilst Ultra Low Emission Zones will become more and more common in towns and cities, some cities are looking at outright banning any emission emitting vehicle meaning the only way to take a van into one of these will be to have an electric van.
Types of electric vans
Currently, in the UK there is a surprisingly diverse range of electric vans available, below is a list of some of the more commonly available ones.
Nissan e-NV200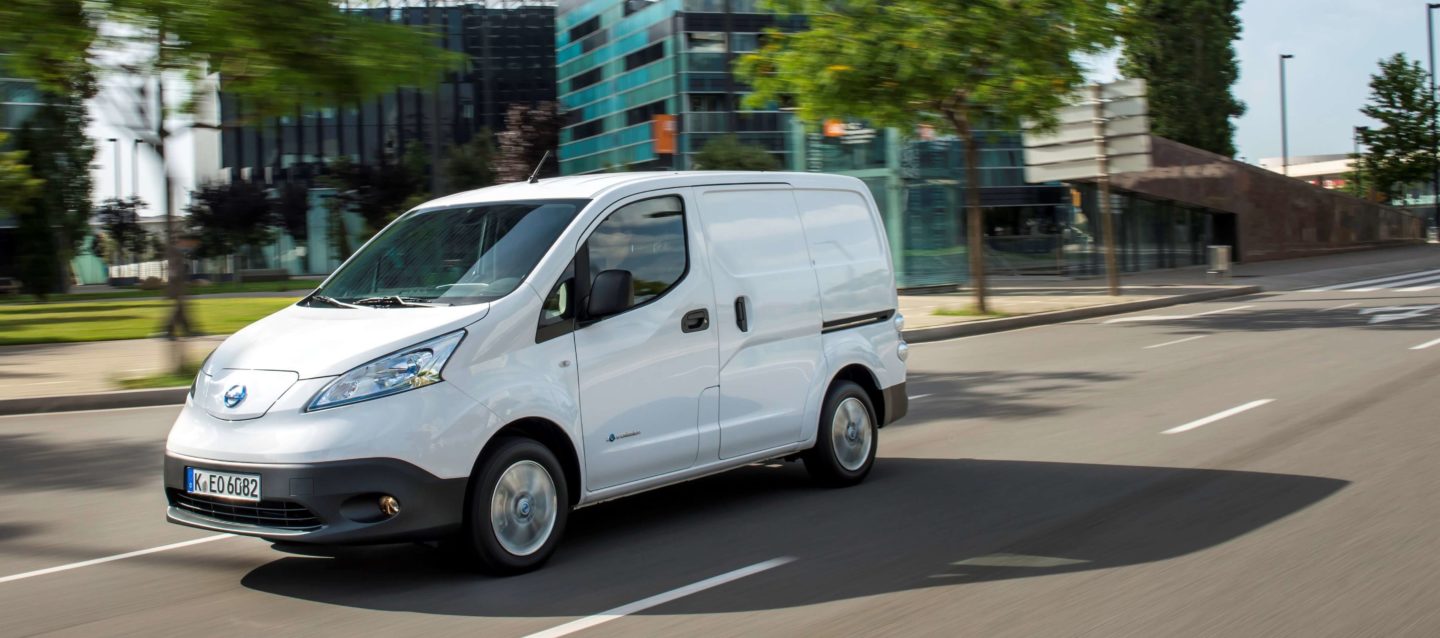 This is the bestselling electric van in the UK and a fairly common sight on UK roads, not least as the majority of Nissans own light logistic fleet now utilizes them. Its range is between 106 and 174 miles depending on how it is driven.
Renault Kangoo Ze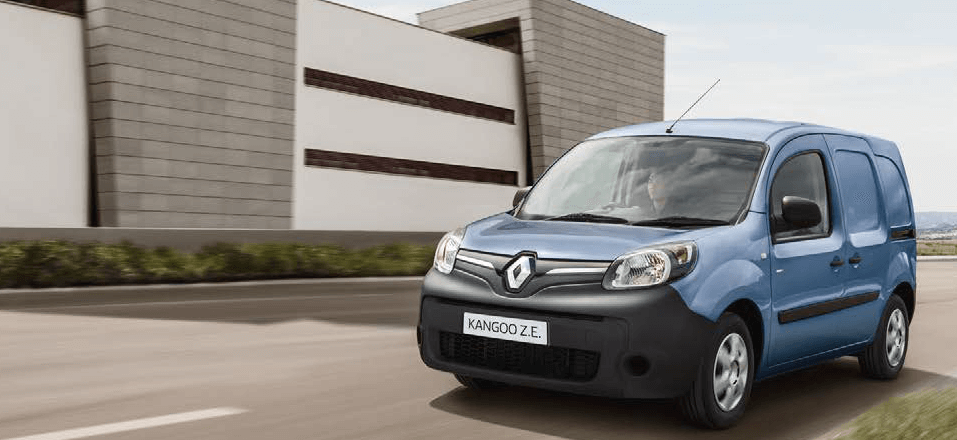 The bestselling small electric van in the UK, you also have the option of renting the battery separately from the van allowing you to exchange it for a new pack if the old one starts to lose performance.
Renault Master ZE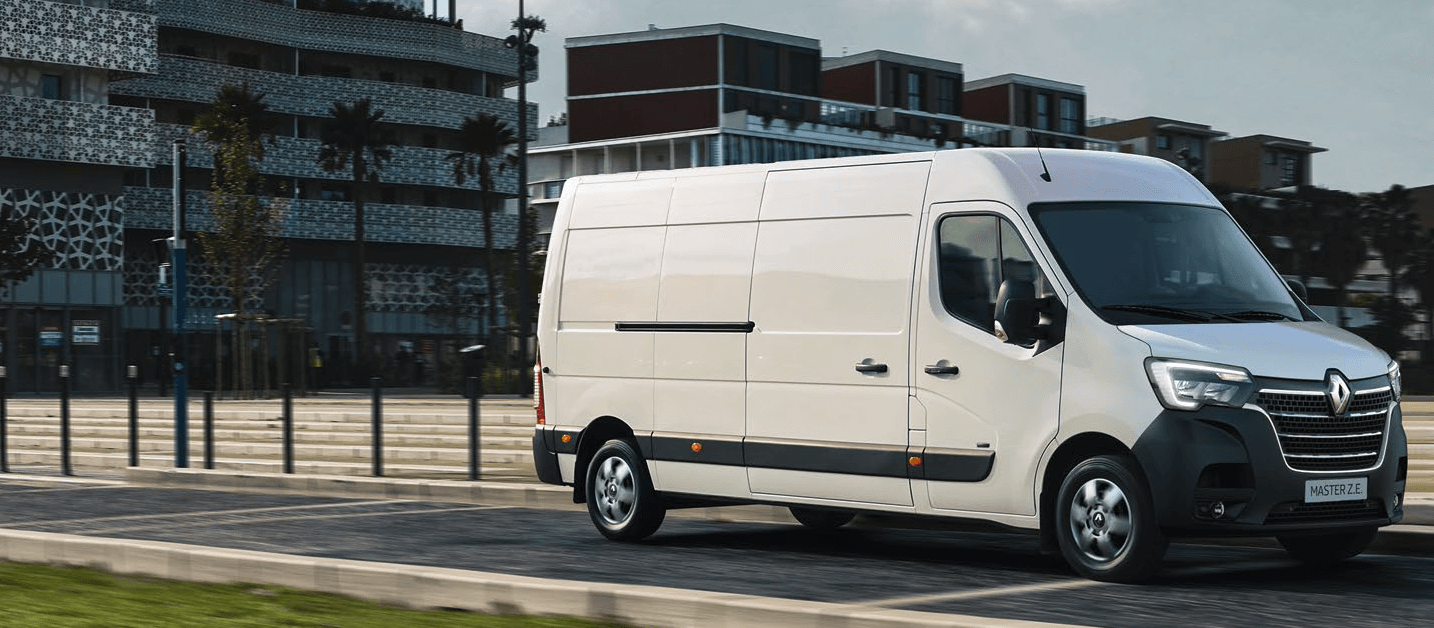 A full-size panel van for those who need the space. This is currently one of the largest purely electric vans you can purchase in the UK.
Peugeot Partner/Citroen Berlingo Electric

The electric Partner/Berlingo couple makes use of the previous body shape rather than the new updated one that the current petrol and diesel versions have.
Future electric vans
As we stated earlier there are a large number of new Vans due to come on to the market in 2020/21, some of the models that are likely to prove popular with buyers are:
Vauxhall Vivaro-e
Citroen Dispatch
Peugeot e-Expert
Toyota Proace
Volkswagen e-Transporter and e-Crafter
Citroen Relay electric
Fiat Ducato electric
Peugeot e-Boxer
Ford Transit electric
Ford Transit Connect Electric
Volkswagen ID Buzz Cargo
Perhaps one of the more interesting electric vans to shortly be available to customers is the Morris JE, this van is fairly unique in that it wouldn't look out of place on the set of a 1950s film, but underneath is a state of the art electric drive train. Volkswagen is taking a similar route with their ID Buzz Cargo, the design of which harkens back to the classic VW campers of the 60's and 70's.
Is it worth going out and buying am electric van straight away?
The benefits are fairly obvious, but there are still questions around the likes of range and availability of charging stations. One thing is certain though, electric vans are only going to become more and more common a sight on our roads as we get closer and closer to 2035 – the date the government has said that petrol and diesel vehicle sales must stop.
Find out more about the government's OLEV scheme!
Back to blog