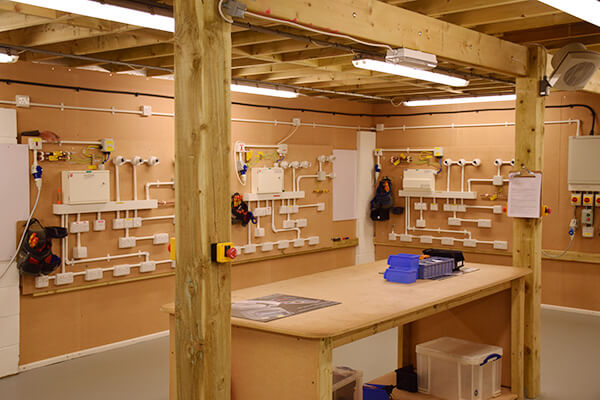 As we move to re-open our training centre on a limited scale, we have introduced several measures to help keep our customers and staff safe during the COVID-19 outbreak.
When attending a training course, we ask that our customers please help us uphold these enhanced measures and social distancing.
If you at any time you have symptoms of COVID-19, please contact us as soon as possible and do not come into the training centre. We will work with you re-arrange your course.
Reducing our course sizes
One of the most crucial steps we have taken as a business and training centre, is reducing the number of people within one classroom or workshop. We have halved our class sizes, allowing for social distancing within our classrooms and workshops..
Dedicated learning environment
When you arrive, you will have an allocated desk for the duration of your course, that only you will use, as well as a dedicated workshop area for courses that require it. Within the workshop, you will also have your own dedicated set of tools for the duration of your training with us, no one else will use these tools.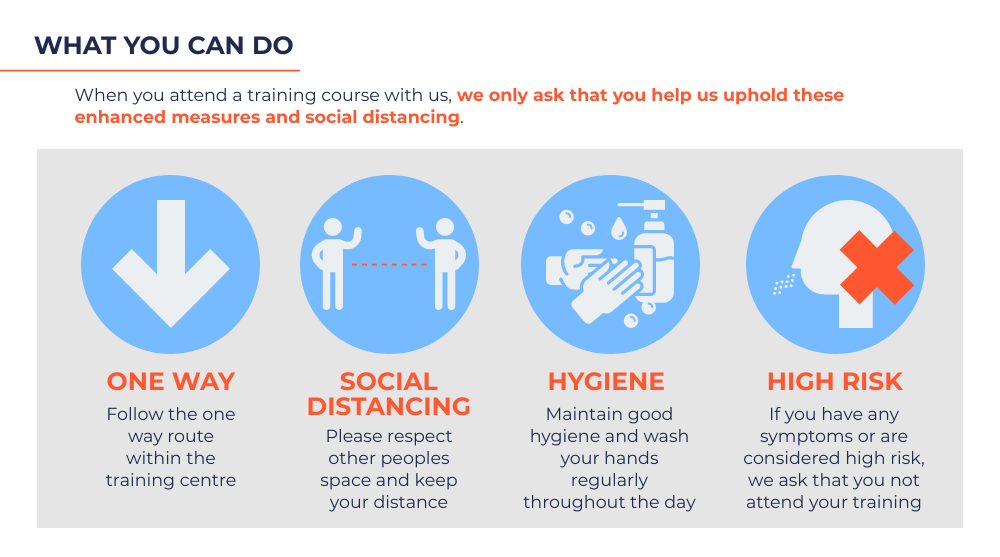 Supplying free hygiene care
We are supplying free alcohol gel and hand wipes within the different workshops and classrooms in our centre and every customer will receive a free, refillable bottle of alcohol spray. We encourage you to use this regularly and wash your hands as frequently as possible throughout the day.
Free supplies
At the start of your course, you will be supplied with free of charge stationary, which will have been placed on your desk 72 hours before your attendance. This stationary will include: a pen, an erasable pen, highlighters and book tabs. If you have purchased books with us, these will also be placed on your desk 72 hours before your course starts.
Moving around the centre
A one-way system has been implemented within our training centre and will be clearly marked out to help that you are adhere to it. The reason for the one-way system is to avoid bumping into or having another individual possibly within 2 metres of you and walking towards you. We ask that you respect others peoples space and follow social distancing guidelines throughout the centre.
When arriving at the centre on your first day, you will be shown around the one-way system to make sure you are comfortable and understand the layout to follow.
If you have any questions regarding your course or the training centre, then please contact us on 01444 872145. 
Back to blog