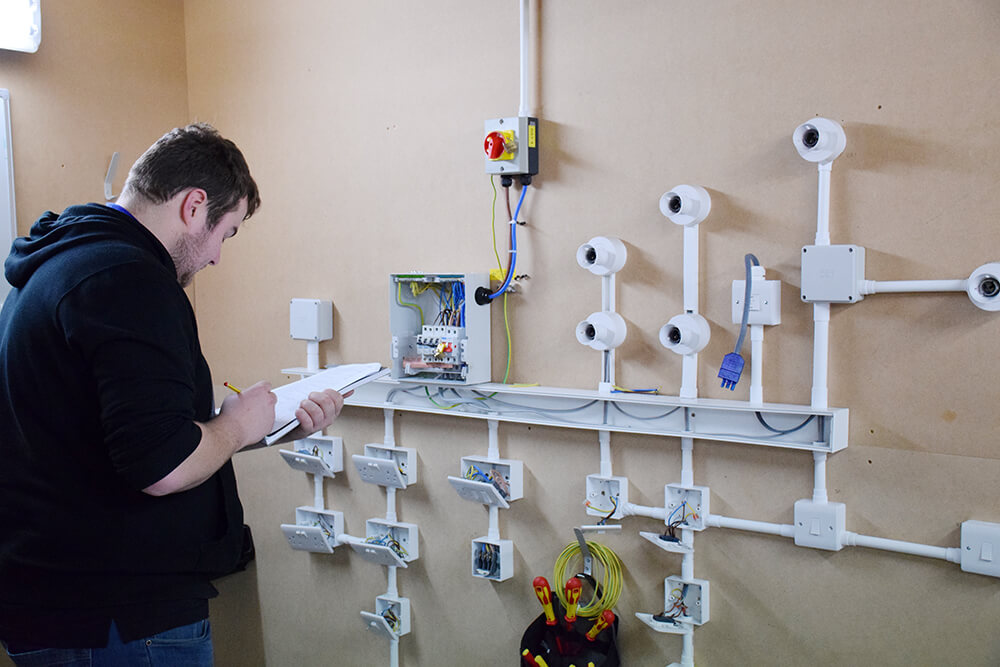 After being recommended by a friend, Nick successfully completed our 4 Week Domestic Electrician Package recently. The Package includes our unique Experience Course, which offers more practical hands on experience in a realistic setting.
Working as a freelance lighting and video engineer for festivals, gigs and tours, Nick chose EC4U because "they've got a variety of courses, which they put into a package that met my needs, and also being able to do it in a four week period was a good advantage!"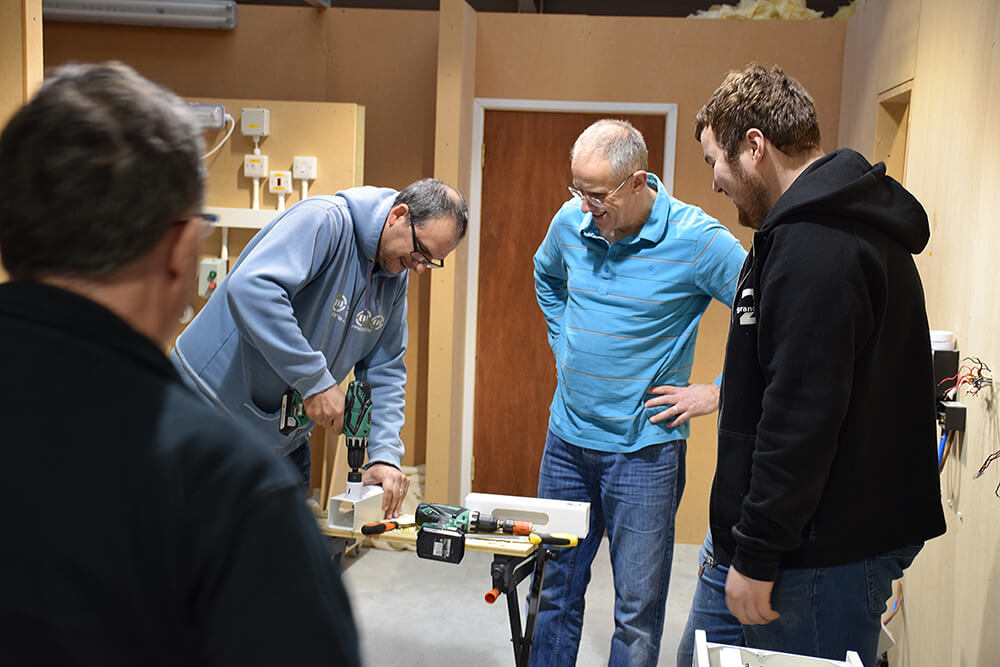 Nick's choice to train as an electrician was down to a natural career progression, "I spent a lot of time working with off the shelf electrical distribution boards for temporary installations and I realised that I don't actually know that much about the domestic side, which is why I chose this course."
After finishing the course, he is also hoping to put his new domestic electrical skills to use with his own property, and also complete all of the wiring himself. "I also plan to carry on working as a freelance lighting and video engineer, as a lot of the testing and inspection processes for domestic are the same for the temporary events."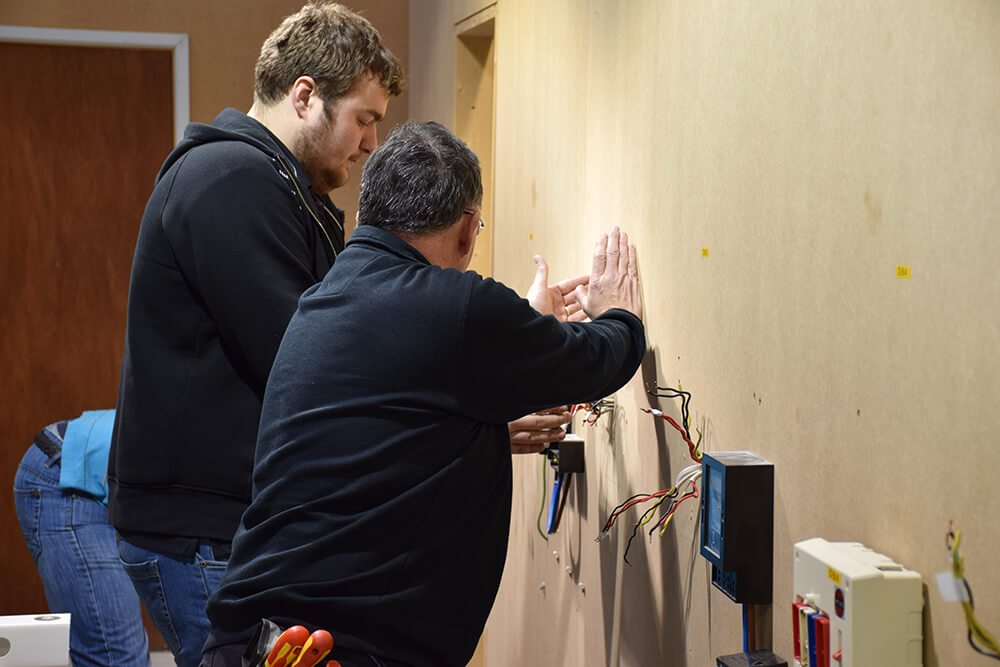 "The trainers were my favourite part of the course. The teaching and instruction they give is really good and they're very helpful. The trainers are great at adapting certain situations to what you're looking at doing after the course."
Nick's favourite part of the course was the Experience Week, which helped build on his practical domestic electrical skills. "I didn't really have much domestic or DIY skills before and it's been good to put it into practice what we've been taught over the last three weeks; it really rounds it up well. Changing a 1960s consumer unit has also been really useful – they are quite deadly and you can see why you need to change them!"
"As a package, being able to do all of these different courses in one block is really helpful and I've already recommended EC4U to one of my friends recently."
EC4U would like to wish Nick the best of luck in his future!
Back to blog