Finding the right Christmas present for a tradesperson can be quite tricky, which is why we've compiled a list of 10 of the best tools on the market. From pliers and cutters to VDE screwdrivers, to clever gadgets and nifty tools to speed up their work, we've got you covered this Christmas!
Jokari Cable Strippers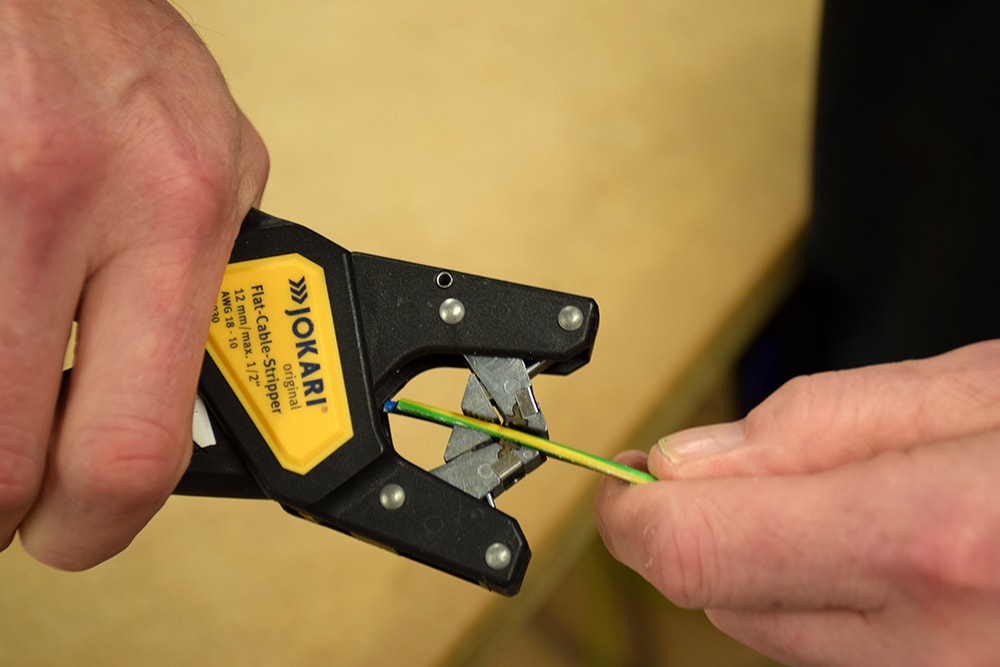 "There's nothing on the market comparable to these Jokari's" our trainer says. A good quality pair of cable strippers is essential for an electrician. "They are worth the money and a great all rounder that can strip everything from flex, to single to twin and earth."
Our trainers believe they would make a great Christmas gift for any electrician.
Read out full review of Jokari Cable Strippers to find out more.
NWS Cable Cutters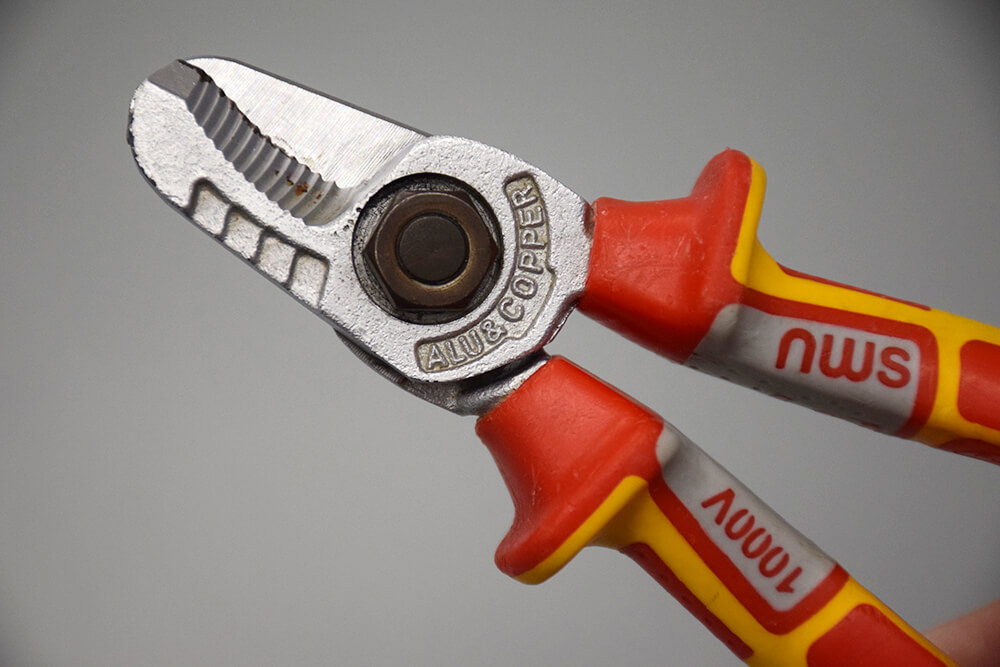 These NWS Cable Cutters are a "versatile and indispensable tool to have on site." They cut through 25mm tails like butter, speeding up your job tenfold.
One of our electrical trainer says, "they are another great all rounder and perfect for 6mm, 10mm and 16mm tails."
Read our full review of NWS VDE Cable Cutters to find out more.
Klein Wireless Speaker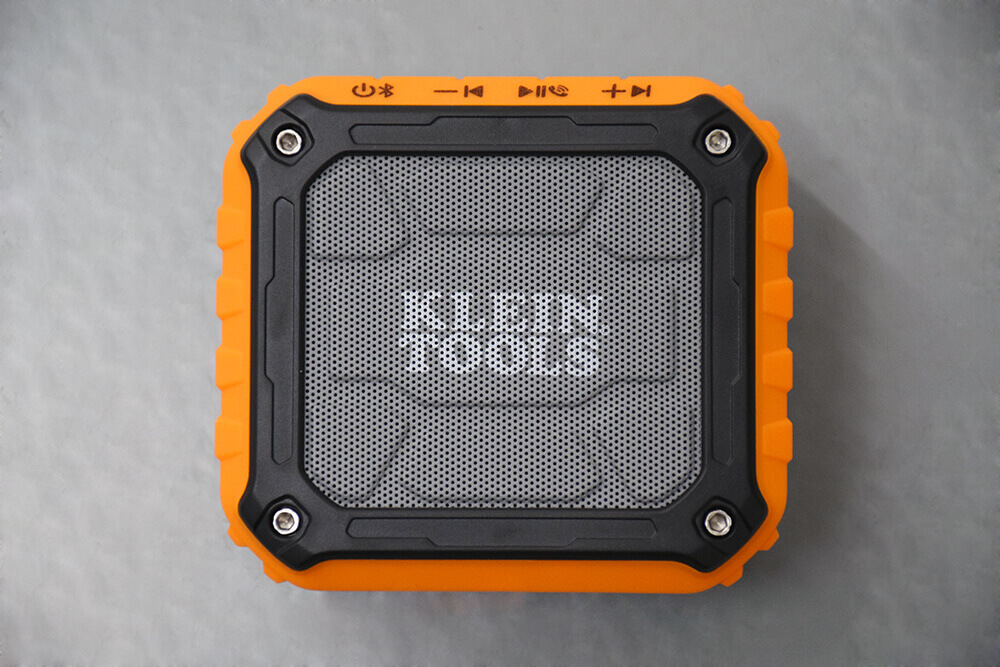 Take your music with you on every job with a Klein wireless speaker. The rubberised speaker is robust enough to survive any site work and has a fantastic battery life of up to 10 hours +.
"It's a great price for a quality speaker" our trainers say, "and the perfect stocking filler or gift!"
Read our full review of Klein Tools' Wireless Jobsite Speaker to find out more.
Bahco Adjustable Spanner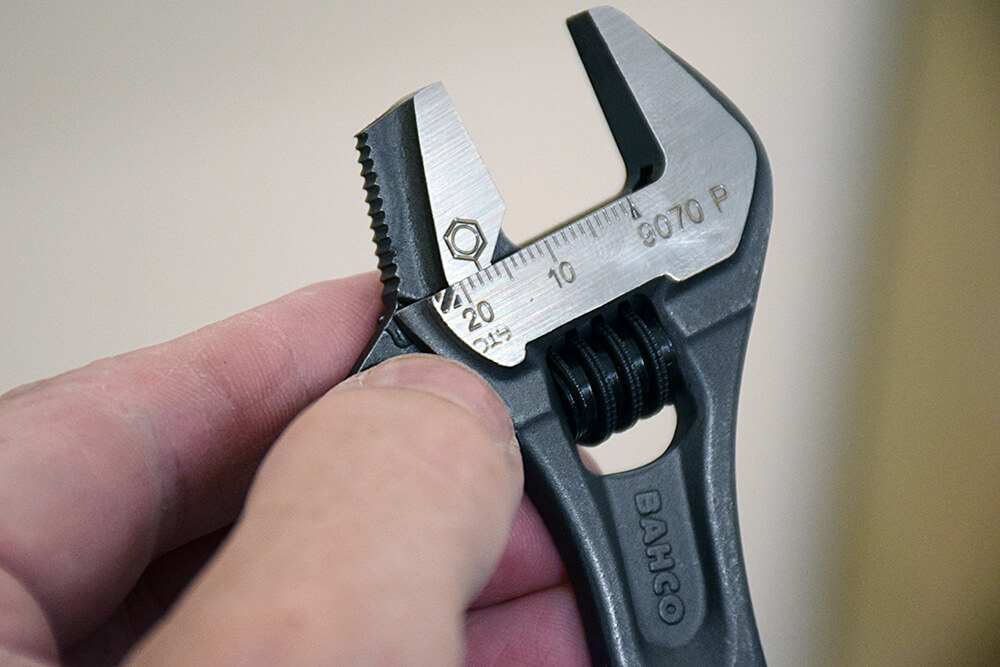 Suitable for all trades, the Bahco adjustable spanner is a mutli-purpose tool with slimline jaws.
"If I wanted an adjustable spanner, it would have to be Bahco," our experienced trainer says, "you can trust them, there's no chance of slipping, especially with the dual purpose jaws."
Read our full review of the Bahco Adjustable Spanner to find out more.
Wiha SlimVario Screwdriver Set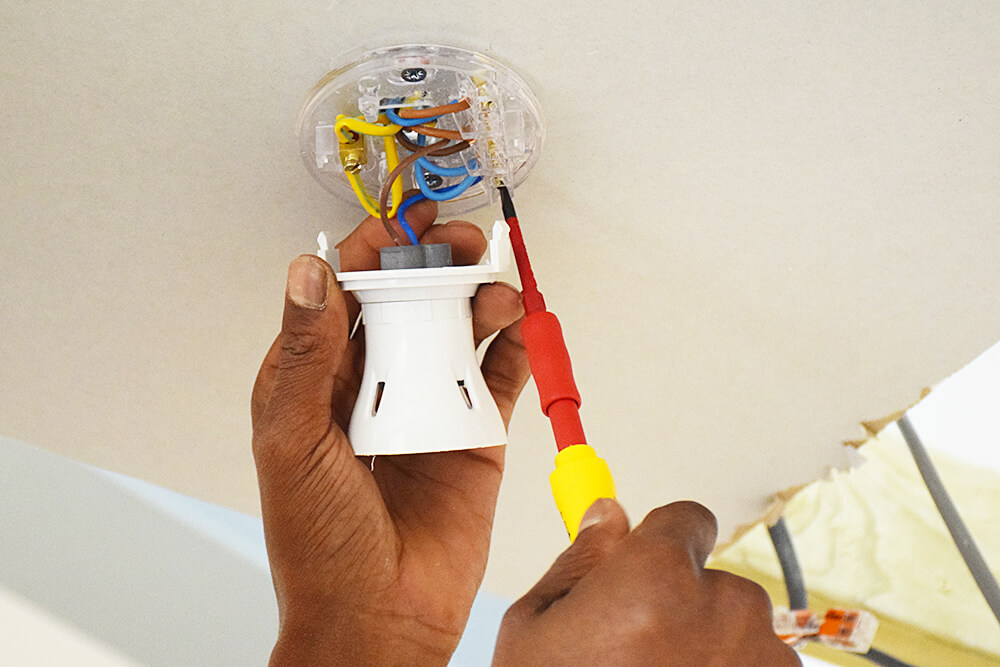 With 15 SlimBits and a handy travel case, the Wiha SlimVario makes our list for top tools this Christmas because of its variety of interchangeable blades and the slim build of the screwdriver.
"It's a versatile set that is convenient to have on site with you, that's great for tight spaces." Our trainer recommends looking around for better prices online as because "at £50 RRP bargains are to be had with this Wiha set."
Read our full review of the Wiha SlimVario Screwdriver set to find out more.
Starrett Oops Arbor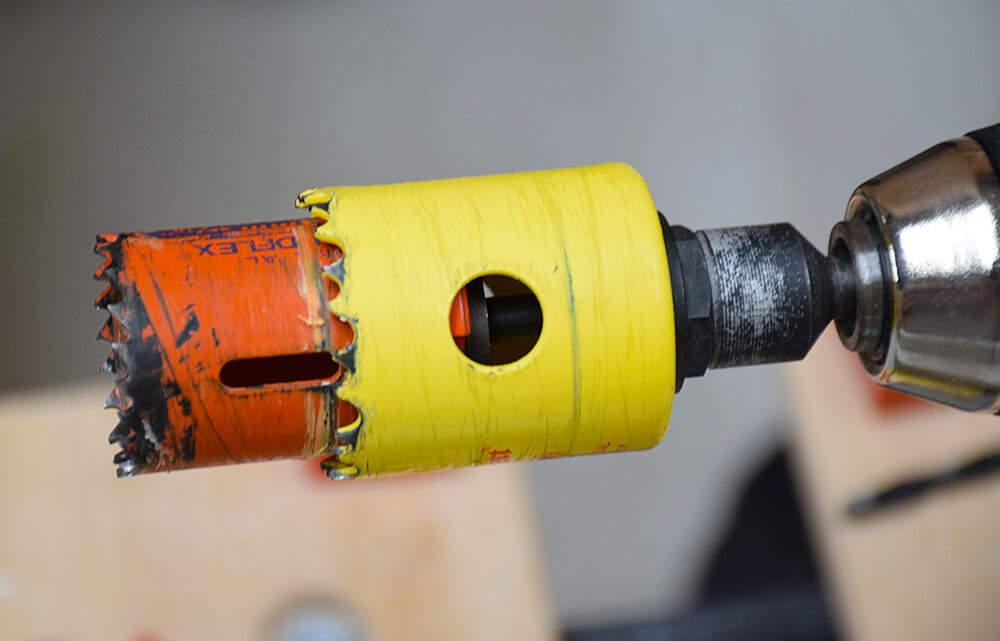 If you've ever made a mistake and used the wrong size holesaw and cut it too small, maybe it's time to invest in an Oops Arbor.
"It was a must have when the first 17th Edition regulations came out but it's also great for downlighters, when you need to expand the hole" our electrical trainer says. "We all make mistakes, which is why the Oops Arbor comes in very handy on site."
Read our full review of the Starrett Oops Arbor to find out more.
Knipex 250m Plier Wrench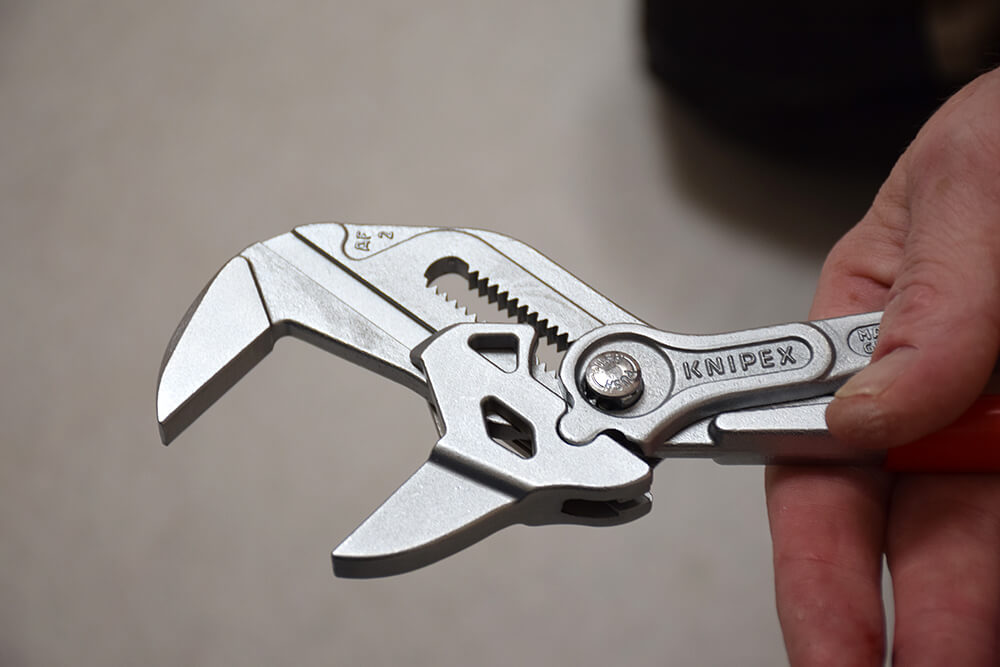 Modelled after a previous design, this 250m plier wrench is new and improved with a sleek finish. The smooth flat jaws help prevent any damage, while still providing a great grip.
"You've got full adjustment with this plier wrench," our trainer says, "and unlimited potential for it too. They're great for 40mm new fire rated whiska glands too. Great for armoured glands because they've got flat jaws and don't slip."
Read our full review of the Knipex Plier Wrench to find out more
CK Tools Plasterboard Punch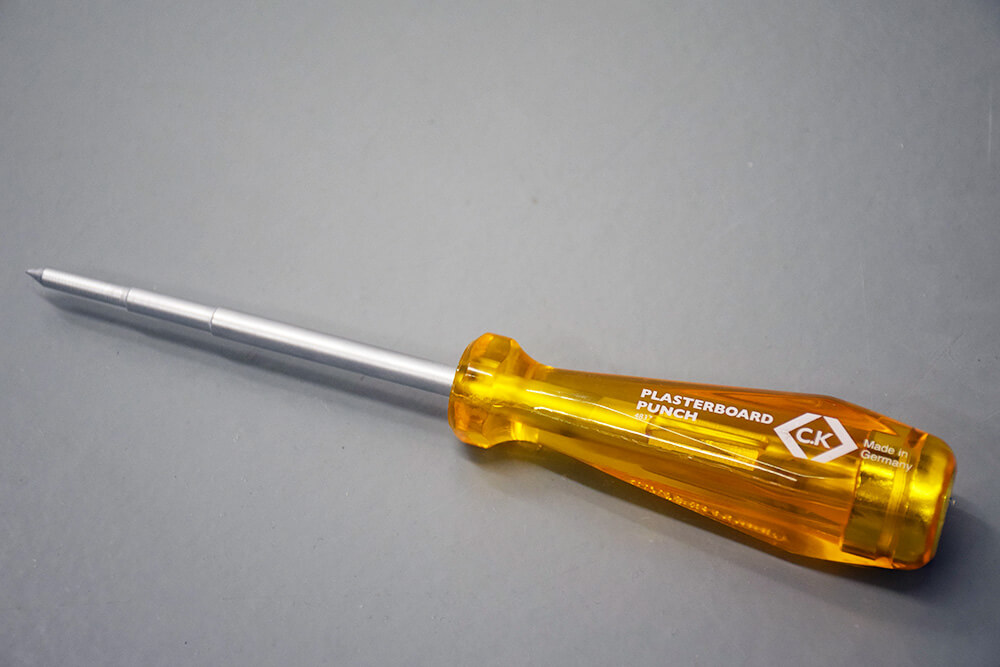 CK Tools' plasterboard punch is one tool that you never knew you needed, but will quickly become an essential item on site. It replaces the use of a cheap screwdriver for punching holes in plasterboard, all the while not ruining the guarantee on the screwdriver.
 "It saves you using your screwdrivers, which most sparky's would use." Our experience trainer says, "for the money, it's great value, very handy and it's got a metal cap for tapping in your raw plugs too."
Read our full review of CK Tool's Plasterboard Punch to find out more.
Armeg Adjustable Torque Screwdriver Set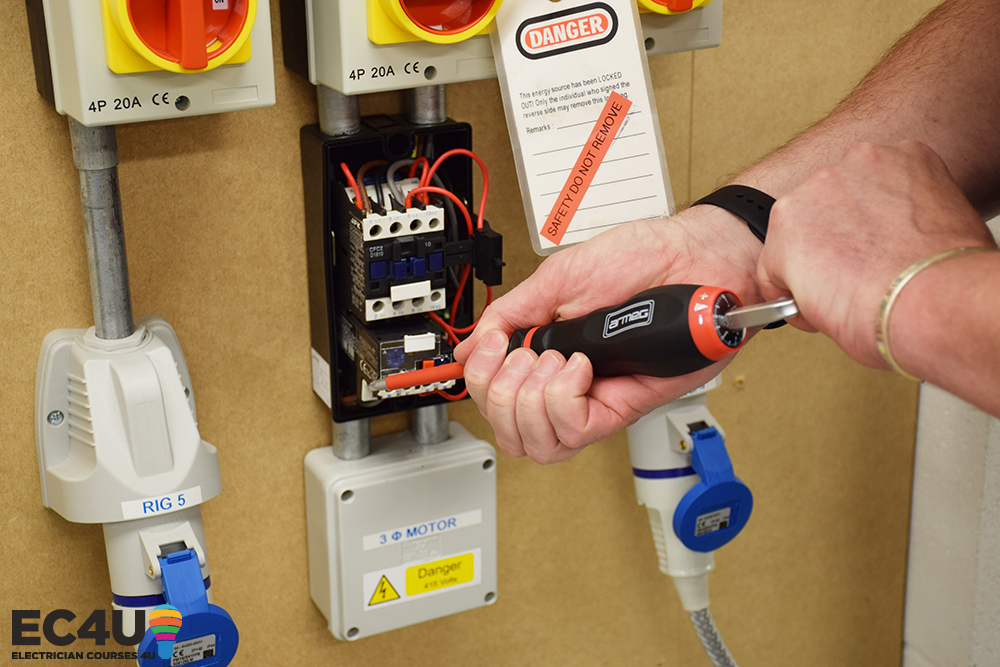 This torque screwdriver set is among our favourites in our training centre and we are always recommending it to our customers.
Designed for convenience, the set comes with a variety of VDE rated blades, a torque adjustment and VDE rated handle. "In the full set it doubles up as your electrical screwdrivers as well as your torque screwdrivers and it's got one of the best ranges in torque settings" our trainers say.
Read our full review of the Armeg Torque Screwdriver Set to find out more.
Klein Slotted Screwdriver Set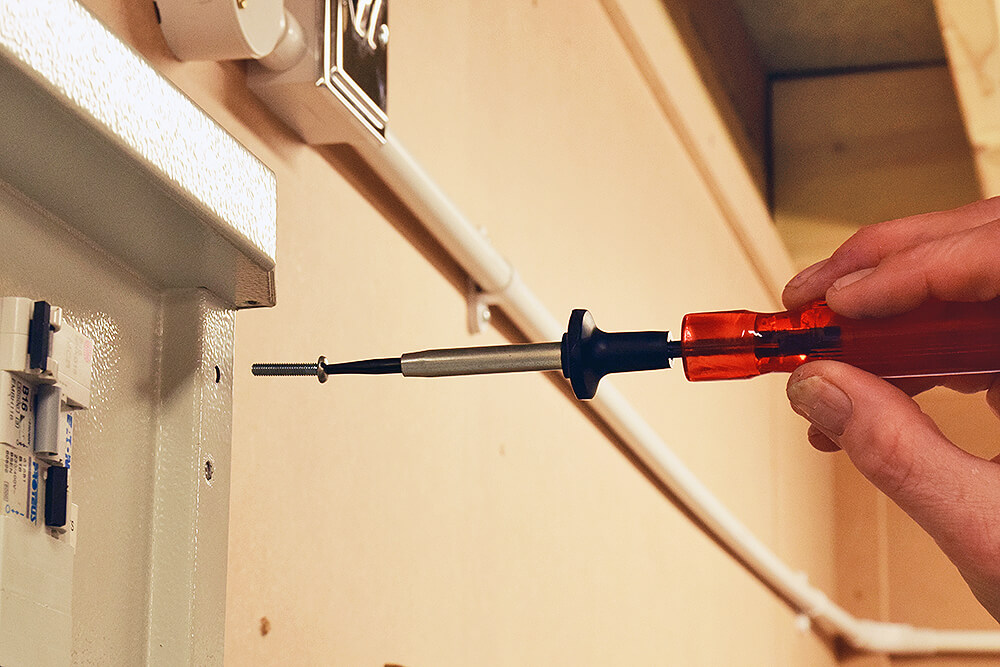 The slotted screwdriver has been designed by Klein to have a positive gripping action. This means that it holds the screws securely and prevents you from dropping screws or slipping off the screw and scratching faceplates.
"The set is great for containment systems and fantastic for your expensive chrome or brass fronts, where you don't want a screwdriver slipping and scratching" our trainer says.
Read our full review of the Klein Slotted Screw Holding Screwdriver Set to find out more.
Still looking for some more tool suggestions? Take a look at all of our Electrician Tool Reviews!
Back to blog