EC4U Rating: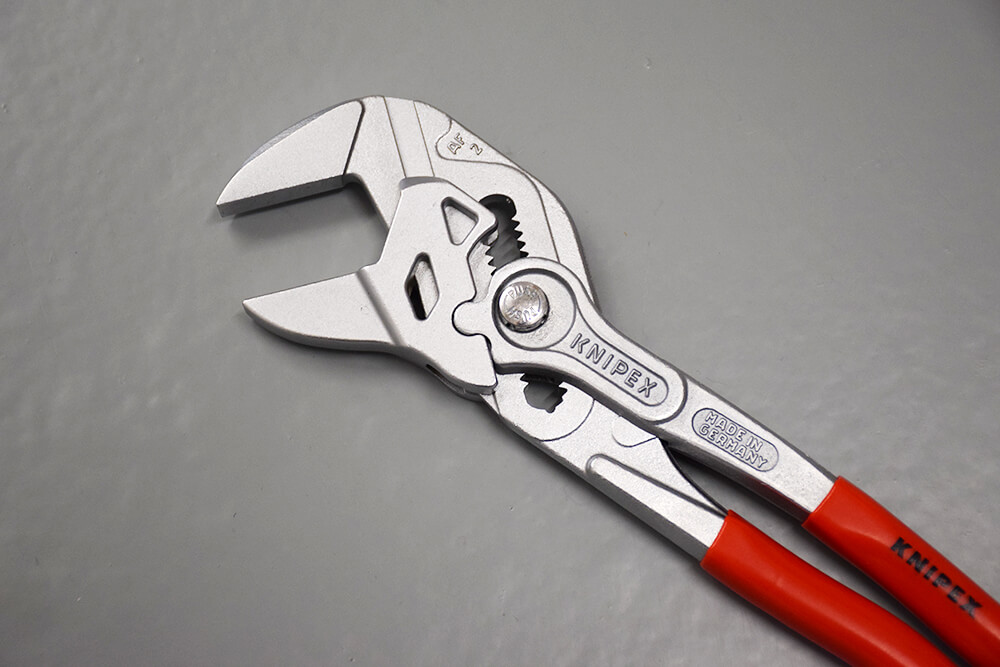 Features:
Jaw capacity of 46mm and overall length 250mm
Nickel plated finish and crafted from chrome vanadium steel
Multi-purpose tool: pliers and wrench in one
Strong and powerful for gripping, with a lever ratio greater than 10:1
Ratchet principle for quick and easy release and tightening
Knipex are well known in the trade industry for their top quality and German engineered pliers. They produce reliable tools that help make your job easier and their latest plier is no different.
With 130 years experience, Knipex have developed a plier wrench that stands above the rest and it comes in a variety of sizes to get the job done.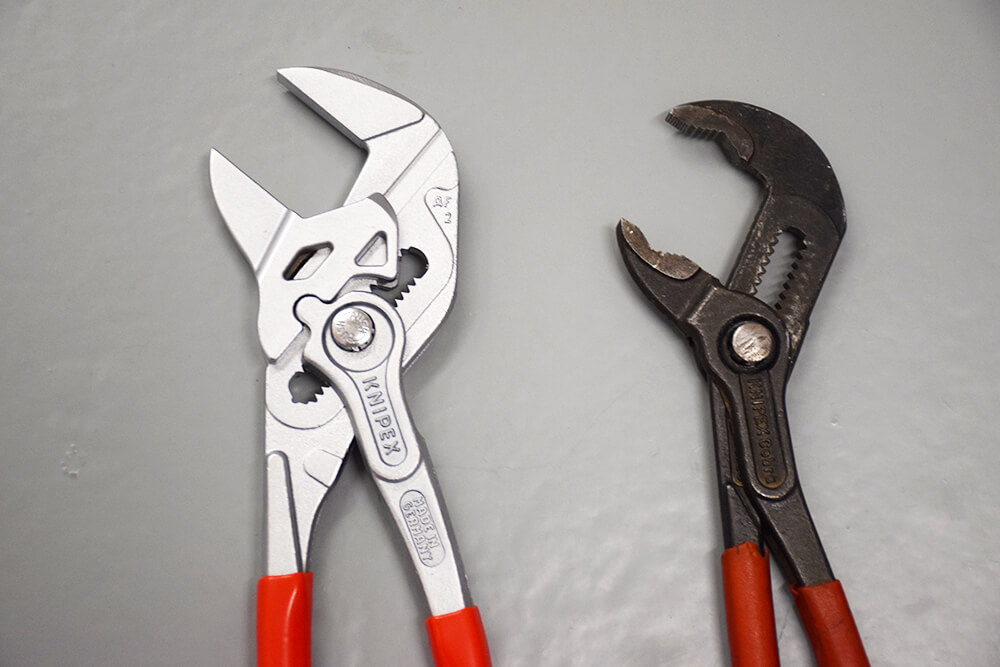 Modeled after a previous Knipex design, the new model is made from chrome vanadium steel and replaces the need for numerous sizes of spanners in your tool box. It has smooth, flat jaws that prevent any damage on fittings and provides an excellent grip, differing from the previous curved jaw version.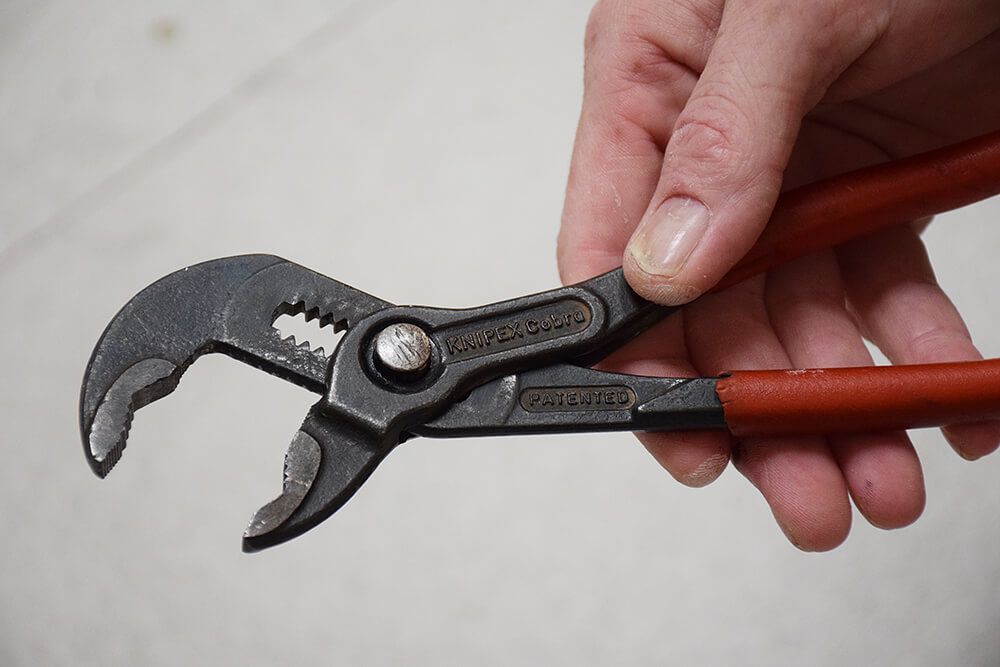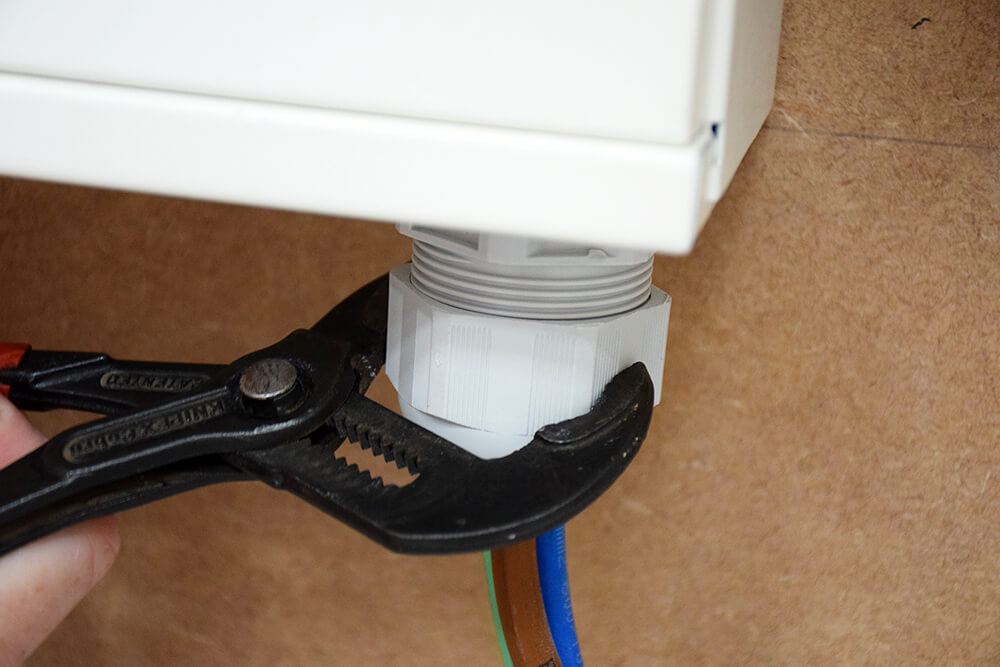 Our electrical trainer commented that the Knipex Plier Wrench boasts an "innovative design, where you've still got the full adjustment, but the fact that you can also pivot those jaws gives you a finer adjustment".  It has a ratchet principle in place, which allows bolt connections to tightened quickly and easily, and also released quickly too.
There is an unlimited potential with this plier wrench, as it covers a wide range of uses with a 46mm jaw capacity, which can go down to 5mm capacity. The plier wrench adjusts quickly to the desired size and the jaws do not slip or loosen. The long handles are comfortable to use and allow you to get an easy grip on the fitting, without any effort at all!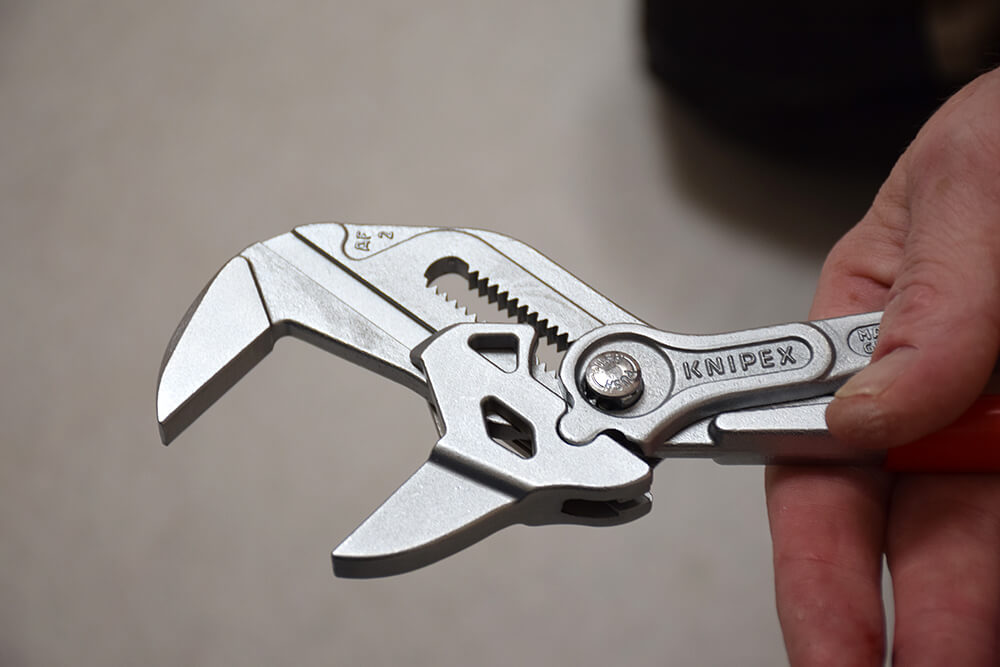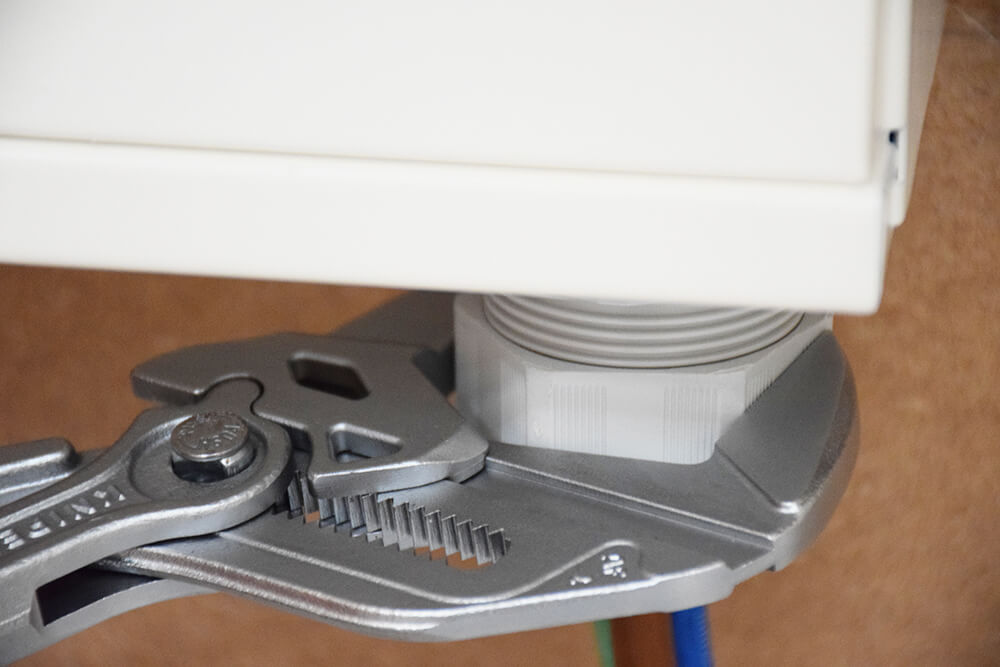 The wide jaw capacity covers the new fire rated wiska glands which are 40mm diameter. Our electrical trainer explains that, "even on full adjustment, the previous older design struggles with the curved jaws. It's quite difficult to get a good grip on them. Whereas, the new design fits perfectly because of the flat jaws and wide capacity."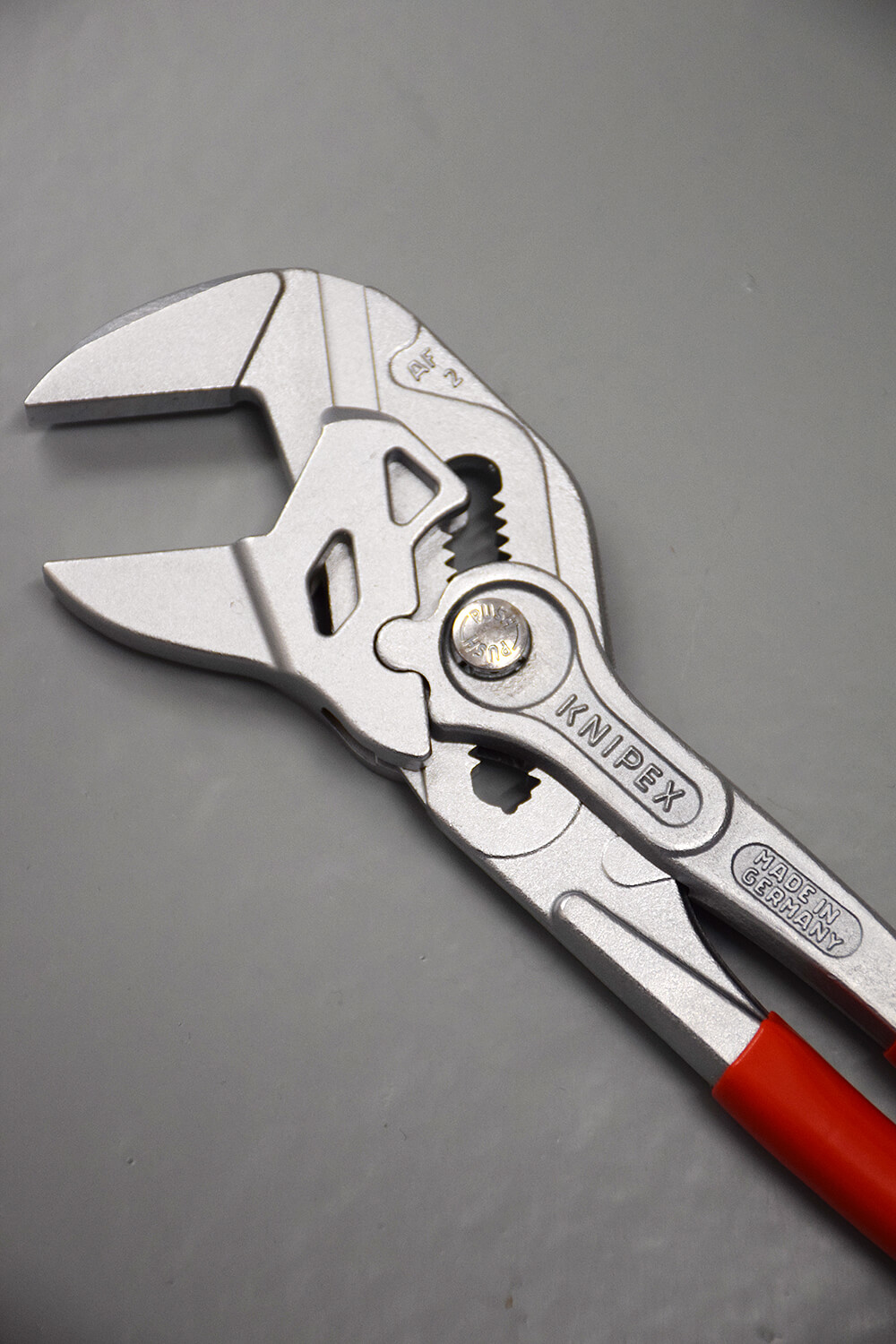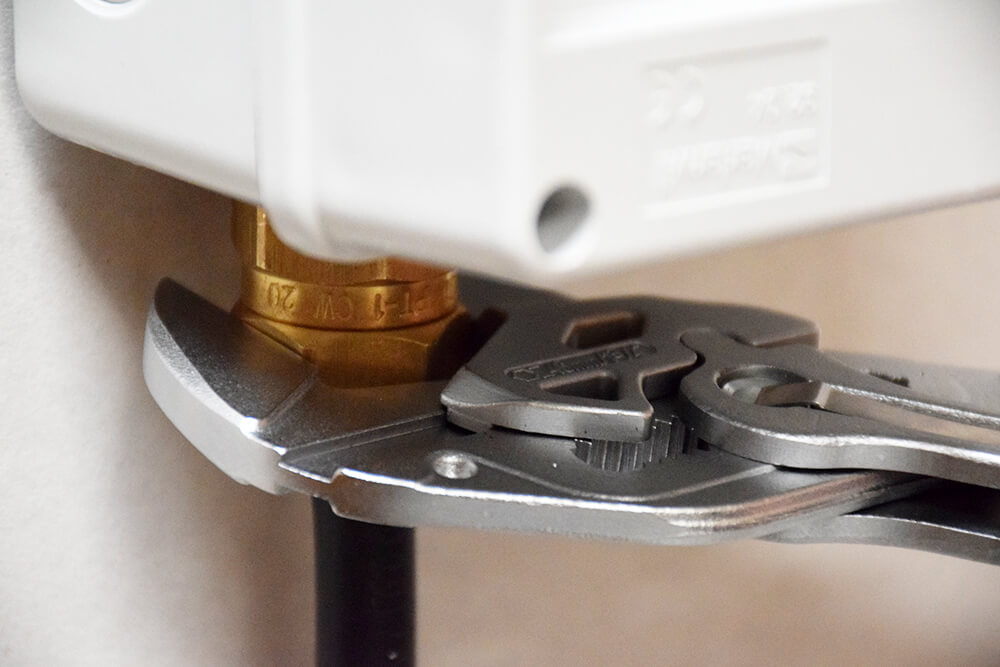 This universal, multi-purpose tool has a home in every tool box, being utilised in every possible trade of repair and maintenance, allowing you to adjust anything up to 46mm securely and efficiently.
Our electrical trainers "love them to pieces"! We have used and tested the Knipex Plier Wrench in real scenarios, with students on hand to give them a go too and we would absolutely recommended them. "I would rate them 5 out of 5, simply because I don't think you can improve them" our trainer says.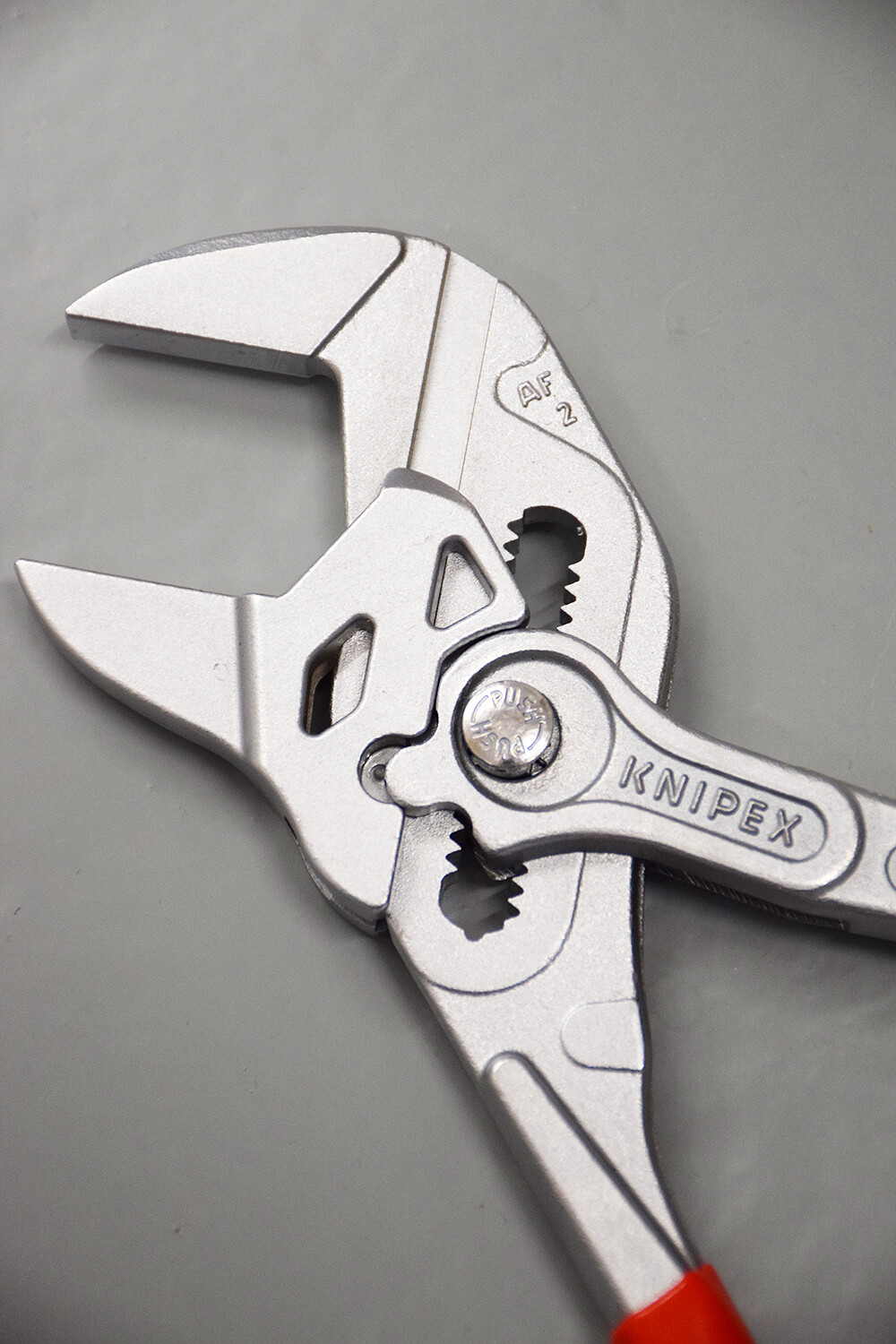 Pros:
Smooth, flat parallel facing jaws give high leverage, solid and secure grip and doesn't damage any fittings
Full, flexible adjustment that can be adjusted at the touch of a button.
Suitable for gripping, squeezing, bending and holding fittings in place, with high leverage.
The Knipex Plier Wrench 86 03 250 are available to buy from various retailers and online at Amazon.
Want to compare these pliers against the leadings brands? Read our review of Kleins Pliers!
Back to Electrician Tools