EC4U Rating: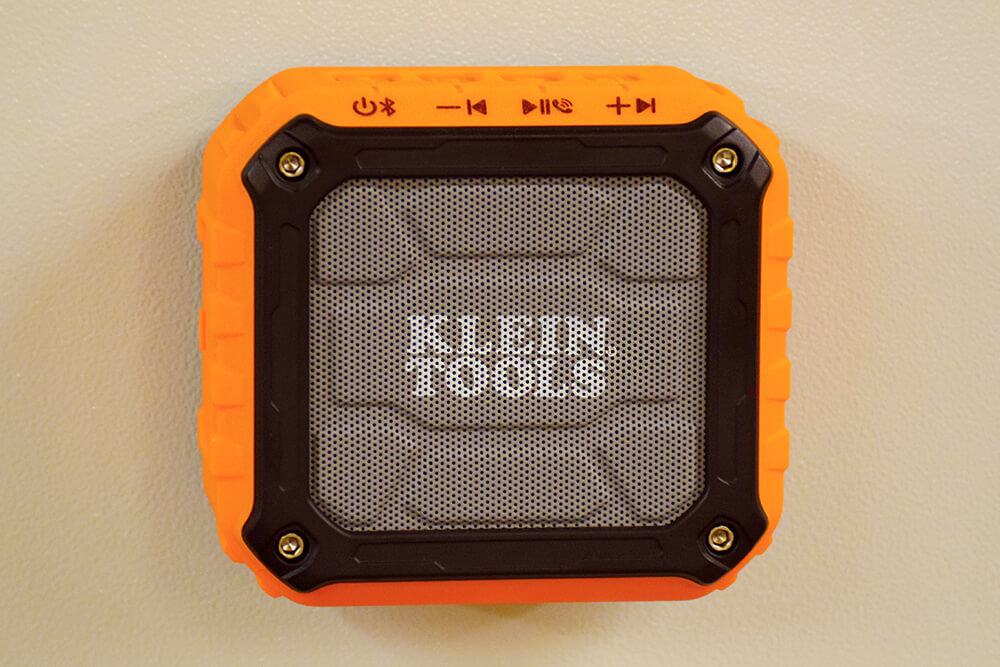 Features:
10 hour battery life and drop protected up to 2 meters
Speaker connects wirelessly to your phone via Bluetooth or to your device through auxiliary cable. Range goes up to 10m
Connects to either Klein Tool Bag or can be used on metal surfaces with the strong magnet on the back
IP45 rated for water and dust
Allows you to answer phone calls with built in speakerphone
A speaker is an on-site luxury that no tradesperson wants to be without. Klein Tools have designed a solid speaker that allows you flexibility when working on site. We recently tested them in our centre for their functionaility and usability and were very impressed with the results.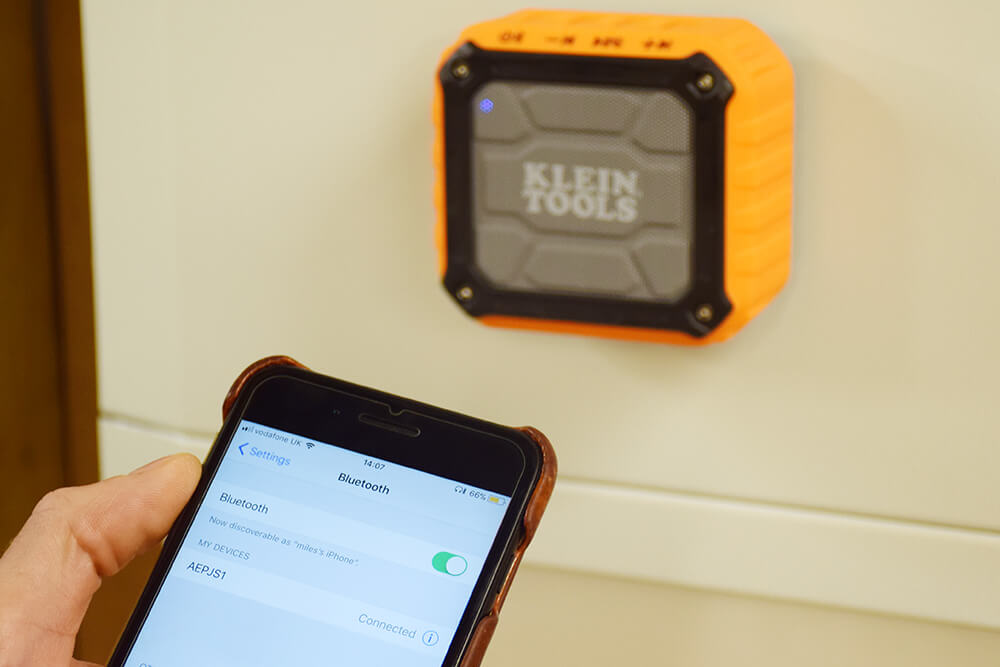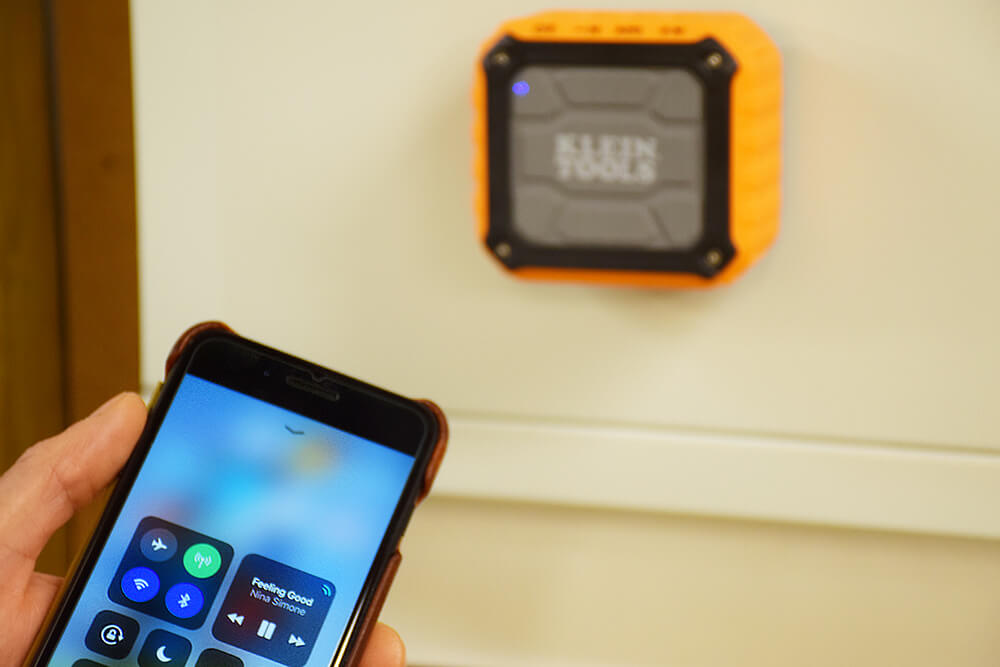 "It's a great speaker to get used and abused for site work, the battery life is great and so is the sound quality for the price" our electrical trainer says. "I've had mine of 6 months, used 2-3 times a week for 30 minutes at a time and I still haven't needed to charge it up again."
Klein claim the battery life is 10 hours, however we estimate it to be greater than this. When you connect your phone to the speaker, the battery level of the speaker is immediately reflected on your phone too, so you can monitor the current battery life closely.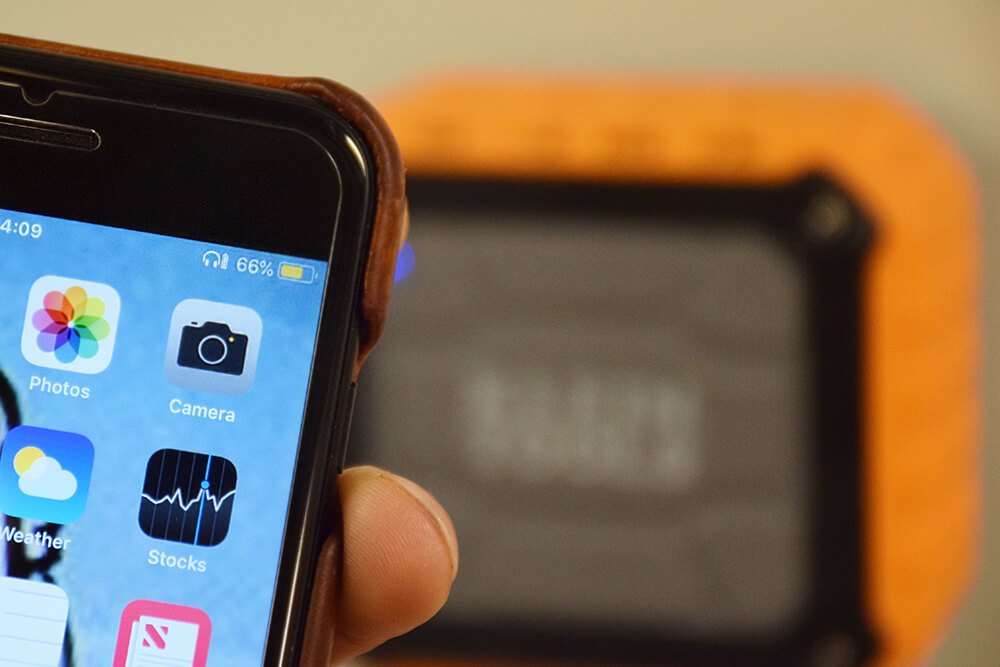 The splash proof design is IP45 rated and a great addition to working on site. The speaker has a magnet, allowing you to attached it to any metal surface on site and it can also be attached to your Klein toolbag, by twisting and locking into place.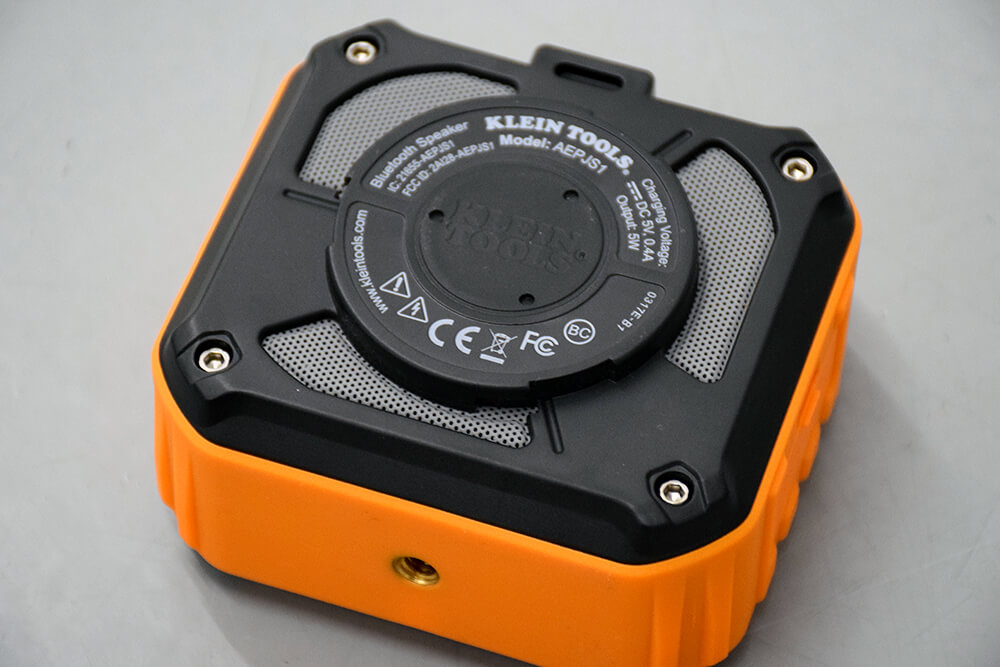 You are also able to answer phonecalls via your Klein speaker with their hands free feature. However useful this is, it can be quite frustrating at times.
"Any noise your phone makes – a text, alert or phonecall – it comes through the speaker. It doesn't distinguish between phone call and text" our trainer comments. "It also rings through at what level your phone is set at, not at the speaker volume. So if you turn the speaker down to a low level while working in domestic premises, your ringer may still be on full blast. So there are improvements to be made on that function."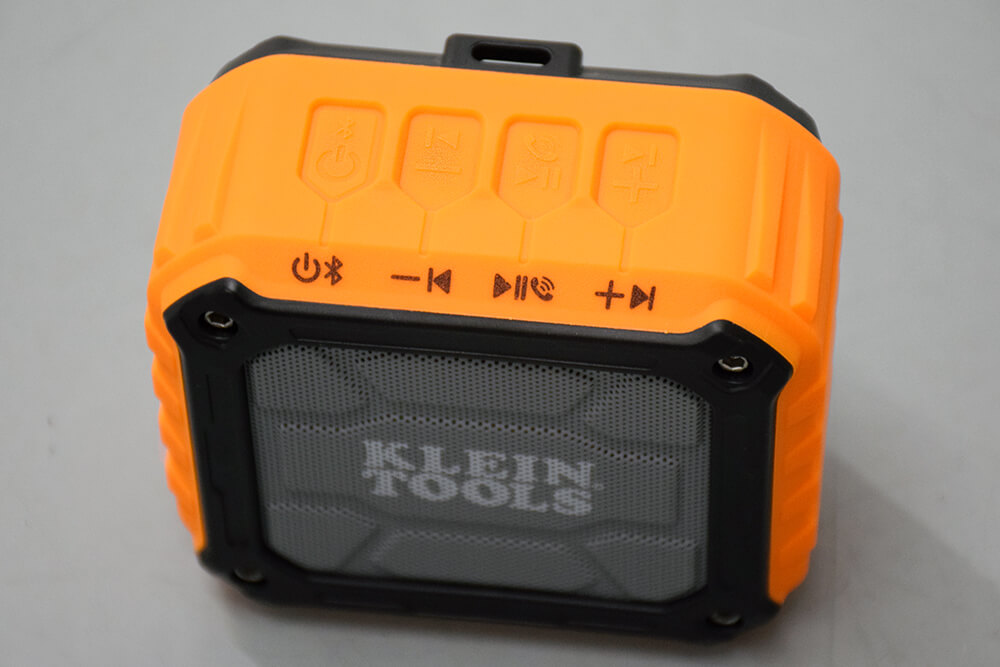 The speaker is fairly robust, the rubberised exterior meaning it's protected on drops of up to 2 meters. The speaker connects via bluetooth but can also connect via an auxiliary cable too. "The connection is very good, you rarely lose the connection, and the range is great at 10 metres too" our trainer says.
"For an on-site speaker that you can connect to quickly and control easily, what more could you ask for?" Our trainers were thoroughly impressed with its functionality, battery life and robust build.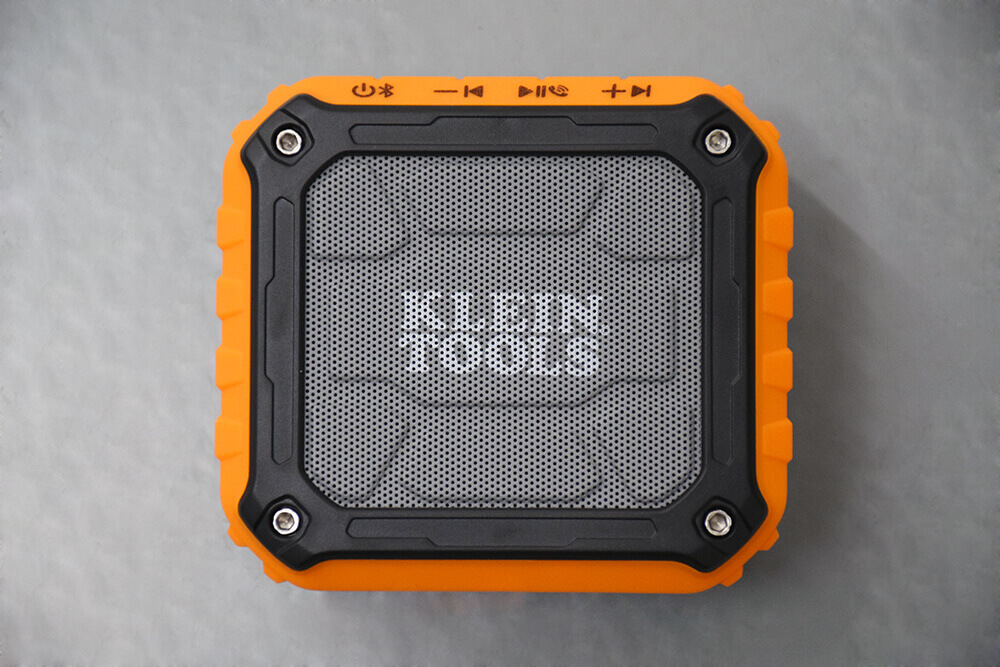 Pros:
Battery life is fantastic when you're on the go
Great connection range and rarely drops out
IP45 rated and robust build for on-site work, where the chance of it getting dropped is high
Magnet to fix onto any metal surface and twist lock to fix onto
Cons:
Built in phonecall feature can be irritating as it rings at your phone volume, not the speaker volume
The Klein Tools Wireless Jobsite Speaker is available to buy online for around £35 from various retailers, as well as CEF.
Looking for the perfect tool bag? Take a look at the Klein Pro Organised bag, that you can also fit the Klein speaker onto!
Back to Electrician Tools