EC4U Rating: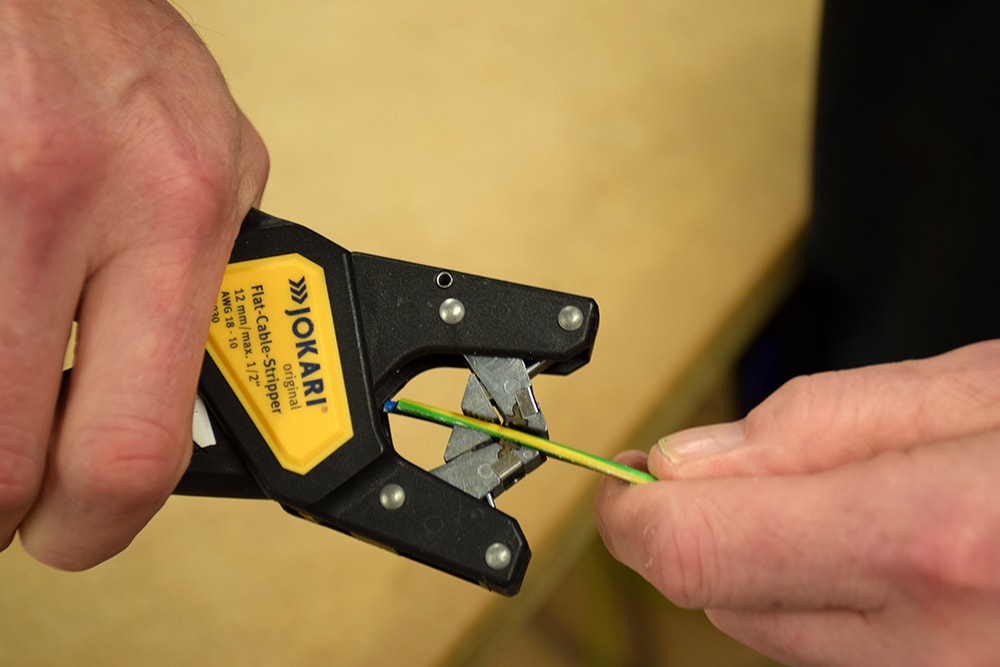 Features:
Two or three core flat cables (and with uninsulated copper earth continuity conductor)
PVC sheathed and insulated
Easy to grip and use
It comes with an unlimited stripping range
Automatic cable size adjustment
Interchangeable, hardened blades
Includes a built in wire bending hole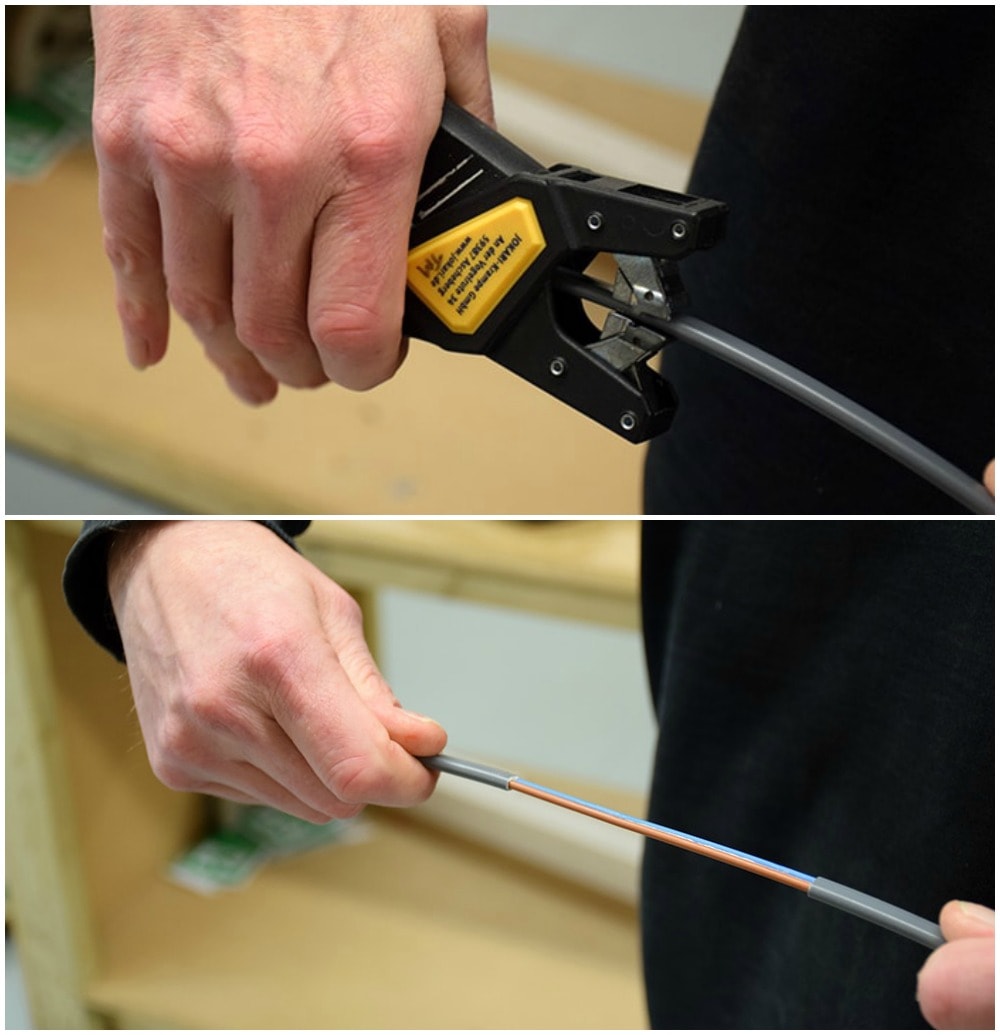 Cable strippers are an essential tool for electricians, so finding a reliable, quality product is extremely important! Our electrical trainer swears by Jokari flat cable strippers to get the job done and gives them a full 5 out of 5 stars.
For more than 45 years, Jokari has been a market leader with more than 80 varieties of stripping tools available, all made in Germany.  They are designed for repetitive stripping, whilst being lightweight, easy to use and very strong.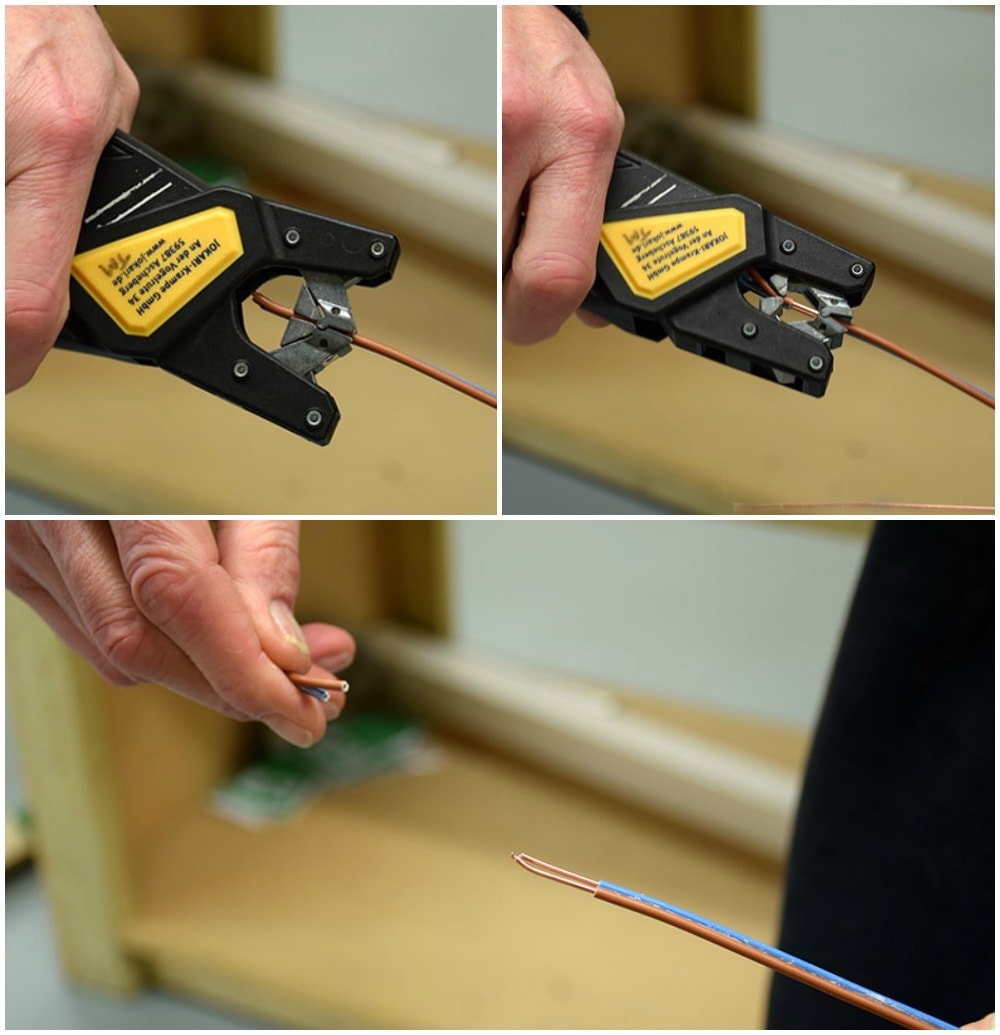 An essential electrician tool
Featuring an automatic cable size adjustment, they are best suited for twin and earth cables, however our trainer has used on singles, 3 and 5 core flex and find it works just as well! (Take a look at how the 3 core flex holds up below!)
You are sure to get the job done quicker as these cable strippers make everything easier and most importantly, cleaner. They work well on anything up to 6mm cables, but work best up to 4mm.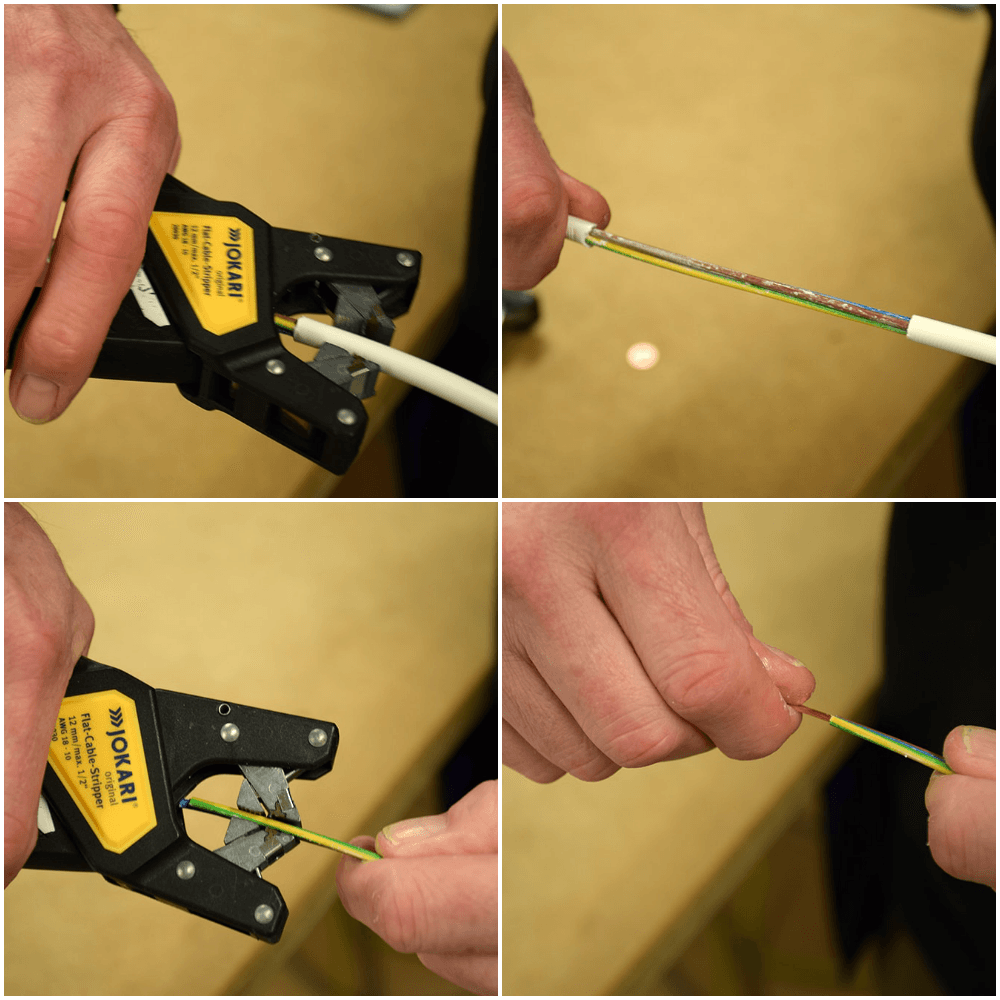 Jokari's video shows you truly how easy they are to use! You can see how they allow you to strip the inner cables two or three at a time, helping you to speed up the job! Our electrical trainers suggests to "not pull the sheath off with the stripper, do it in stages" to ensure no damage is made.
It's important to note that if the twin and earth cable is damp, then it doesn't like it because it needs the French chalk to be fresh! We suggest to be careful when changing blades as well, as this can cause some problems. Otherwise, we cannot find anything negative about Jokari's Flat Cable Strippers. It's the best one on the market today and makes for the perfect Christmas present for every budding electrician!
Tool Roundup
Pros:
Automatic cable size adjustment
Best suited for twin and earth cables
The Jokari Flat Cable Strippers are available to buy from Amazon or your local CEF branch.
Looking for your next electrician tool? Find out what we thought of Knipex's Crimping Tool!
Back to Electrician Tools