EC4U Rating: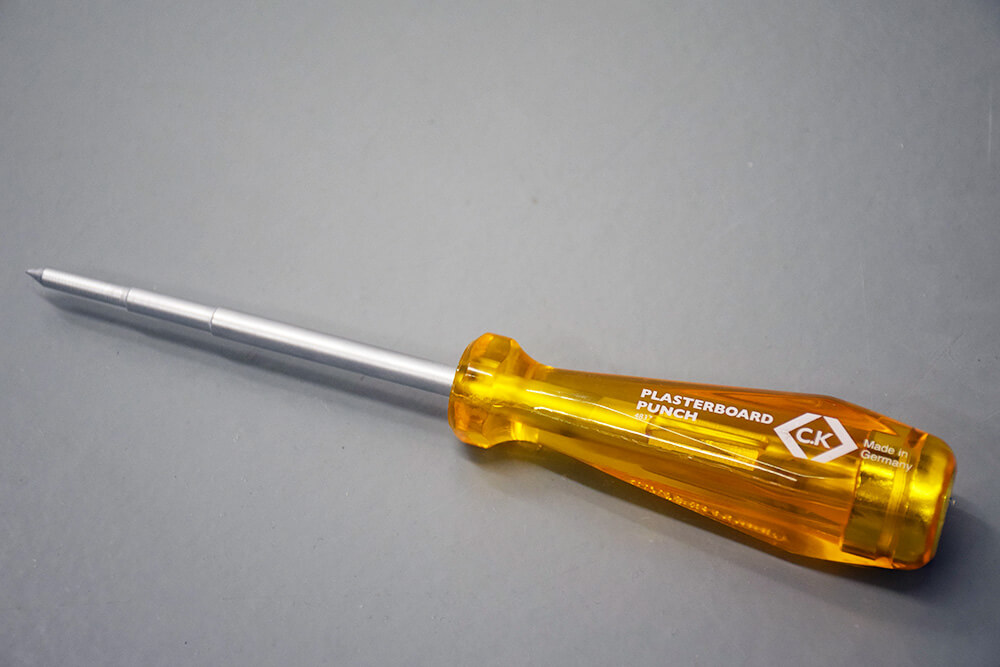 Features:
Three steeped steel shafts, 5mm, 6mm and 7mm.
Shatterproof acetate handle with steel strike-through cap to withstand hammer blows.
Multipurpose product – the cone point tip can also be used for marking and scribing on plasterboard.
Carl Kammerling (CK Tools) are known for their tool innovation, putting together new products that make the lives of electricians easier. You may be familiar with using a screwdriver to punch holes for RAW plugs in plasterboard, but CK Tools have released a brand new product that has changed the game.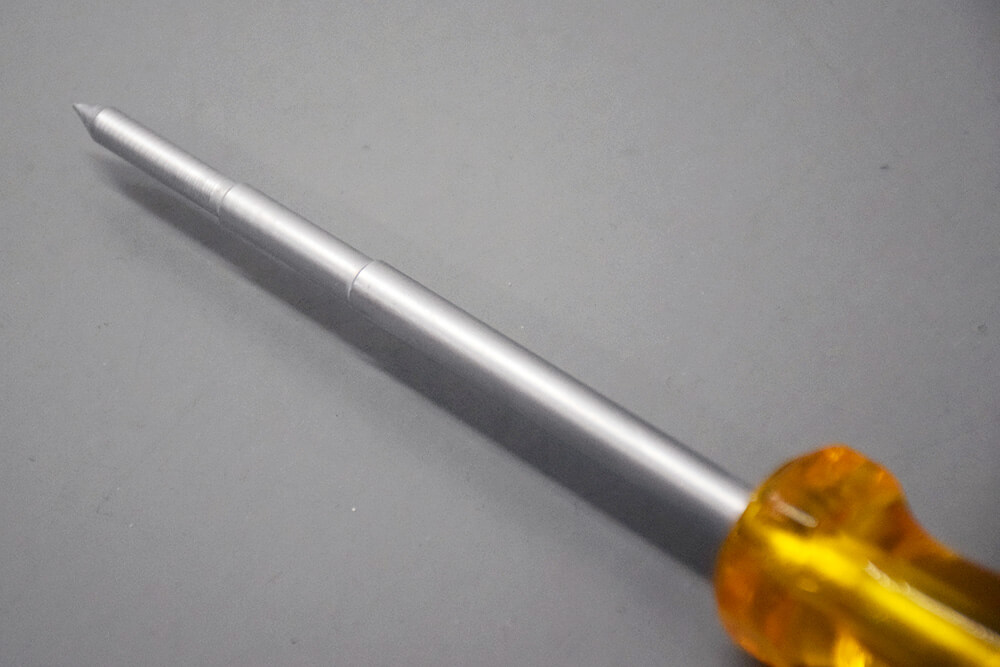 This plasterboard punch comes with a 5mm, 6mm and 7mm stepped steel shaft that makes punching wall plug holes simple. There is no drill required, no damage done to a screwdriver and no mess!
Most tradespeople will use a screwdriver to punch holes in plasterboard, but this actually invalidates the warranty of the screwdriver as it damages the insulation layer. With CK's plasterboard punch, the job is done quickly, precisely and doesn't damage the screwdriver!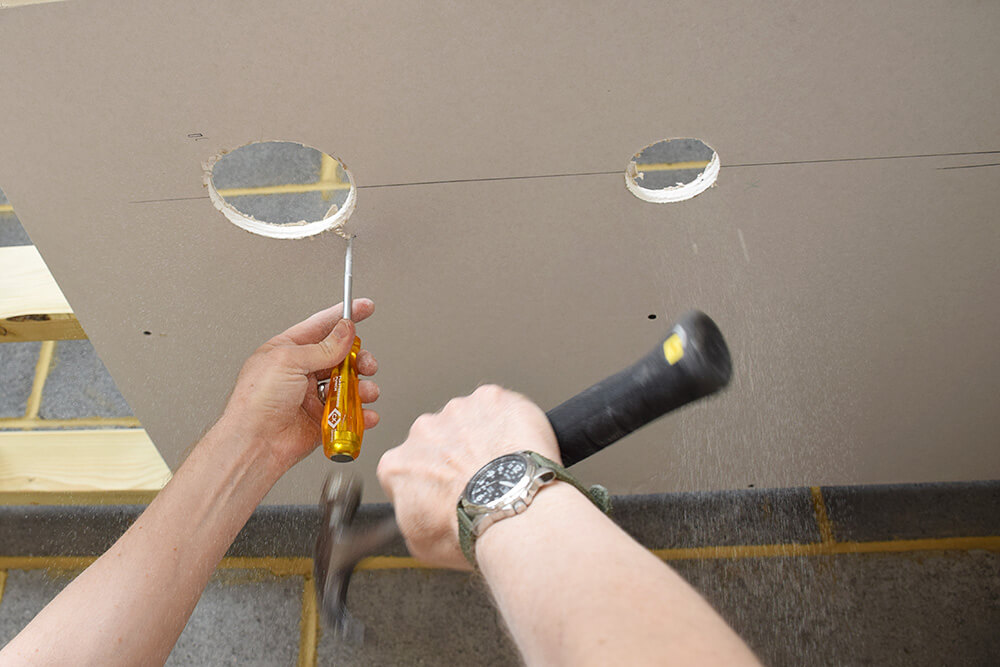 "It's an innovate product that helps speed up time and reduce damage on perfectly good screwdrivers" our electrical trainer explains. It also sits at an ideal price point of under £10, which will benefit anyone after a good quality tool at a bargain price.
With its acetate shatterproof handle, it's sure to withstand hammer blows and the cone point tip can also be used for marking and scribing plasterboard. The tool covers many purposes, making it a valuable tool to have with you on the job.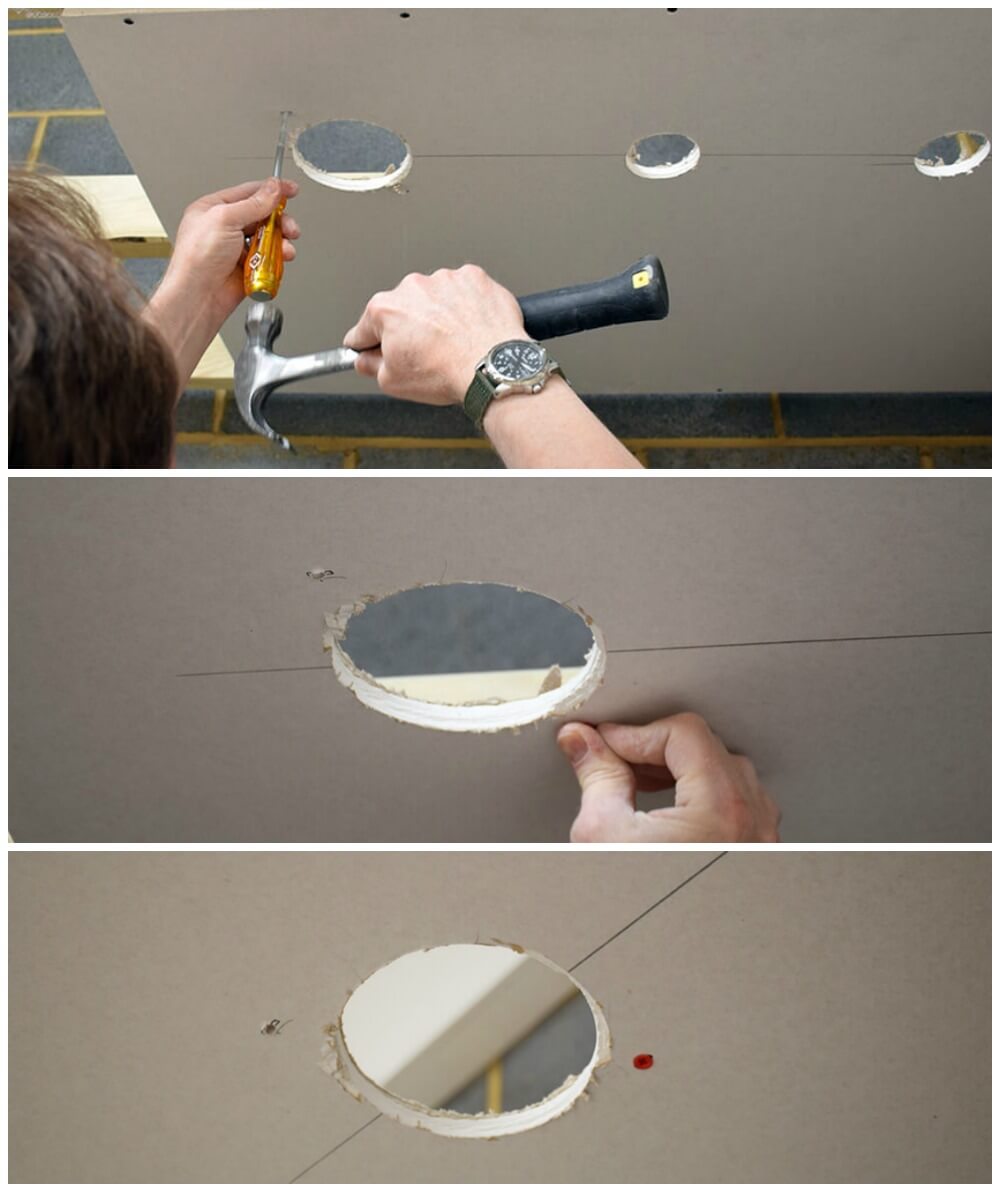 Our electrical trainer says "the only improvement I'd suggest would be for another step stage for brown plugs, but regardless, it is a great piece of kit to have!" It's a fantastic new product that has won over our customers and electrical trainers.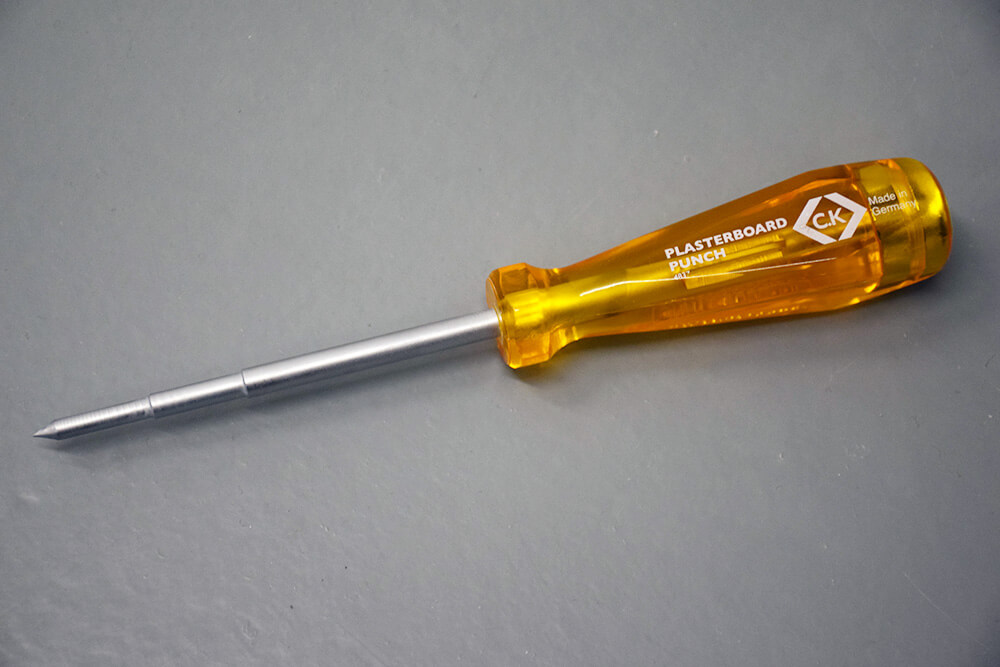 Pros:
Multi-purpose tool: plasterboard punch, scriber and marker
Three optional steps, allowing for plenty of use options
Very solid and durable
Great with shatterproof handle
Cons:
Might be useful for some to have another step for brown plugs
CK Tools' Plasterboard Punch is available for purchase from CK Tools Superstore or from Amazon.
If you want to find out more about CK products, then take a look at our review for the CK Tools VDE Screwdriver Set!
Back to Electrician Tools