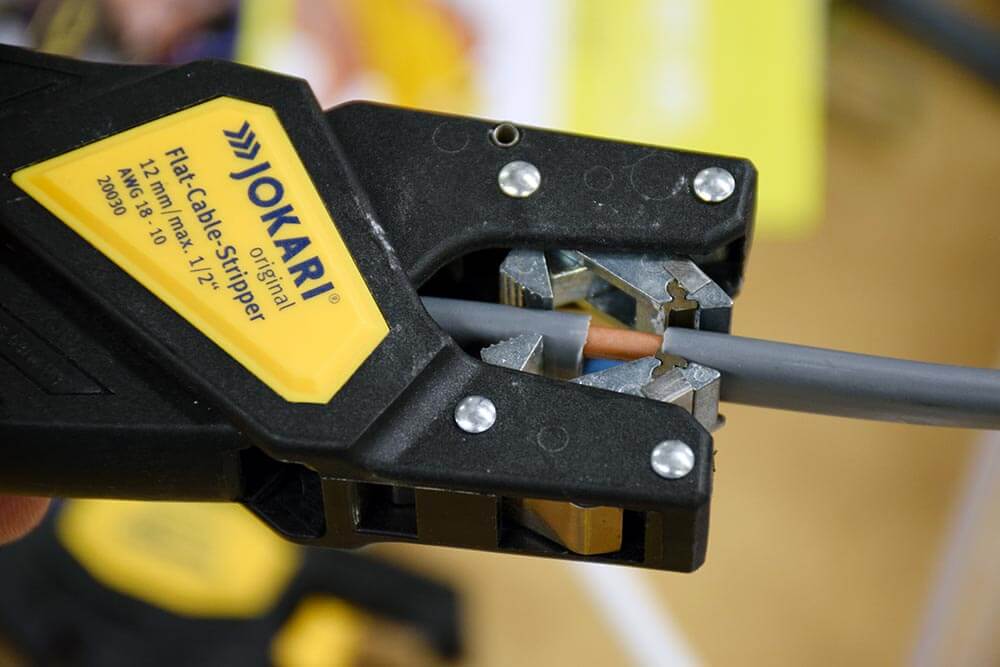 When starting a new career as an electrician, one important factor you will need to consider is the tools you will be using for the job. If you are adding electrics onto your existing trade, then you may already have some of the below mentioned hand tools,
We encourage our customers to try different brands while training with us, so that they can find the right tool to suit them – as everyone's needs are different.
The hand tools listed below are the basic, essential tools you will require on the job and will ensure that you are covered for a variety of domestic situations and callouts. We have linked you to some suggestions, which have been recommended and reviewed by our trainers and customers alike. We have also supplied average costs of the items, on a scale from some of the cheapest available to some of the more expensive brand names.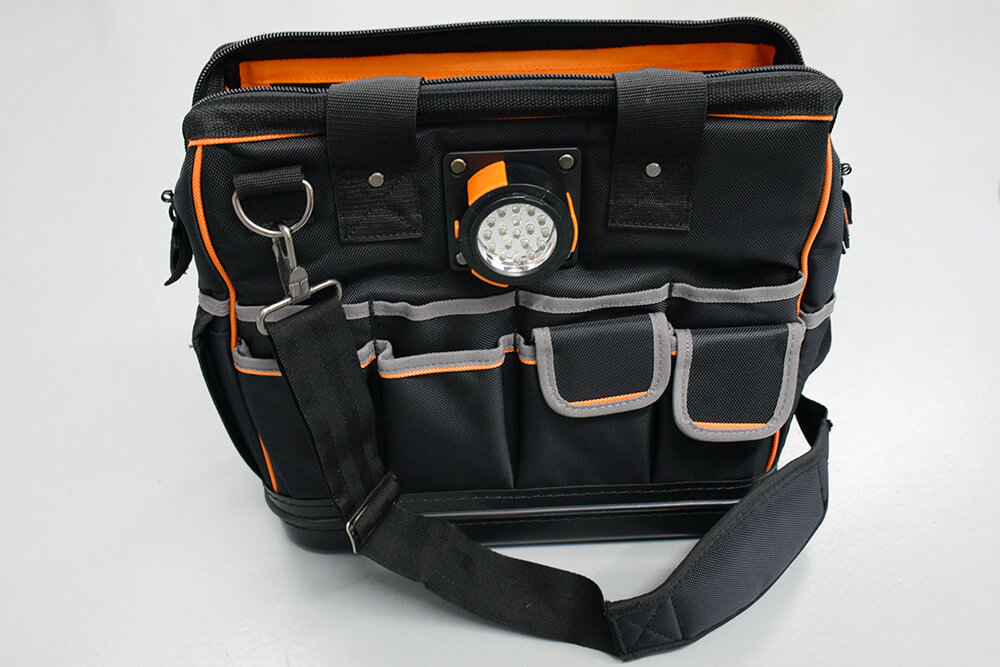 Why it's important to have the right electrician tools
A tradespersons tools are one of their most prized possessions. Many tradespeople will spend years building up their tool kit, starting with the essentials and then expanding into more detailed and intricate tools needed for the job.
Tools required for domestic and commercial electricians will vary and for this reason, the list below is just recommended for those new to the domestic electrical industry.
Most importantly, don't forget to think about tool storage as well, for example a rucksack or tool bag to carry your tools around on site. It will depend on your working areas and the job for which option you choose, as remote electricians may opt for a tool bag out of ease of sliding into the van at the end of a job, however, if you work in a large city you may find it easier to travel with your tools in a rucksack.
Cable Stripping/Cutting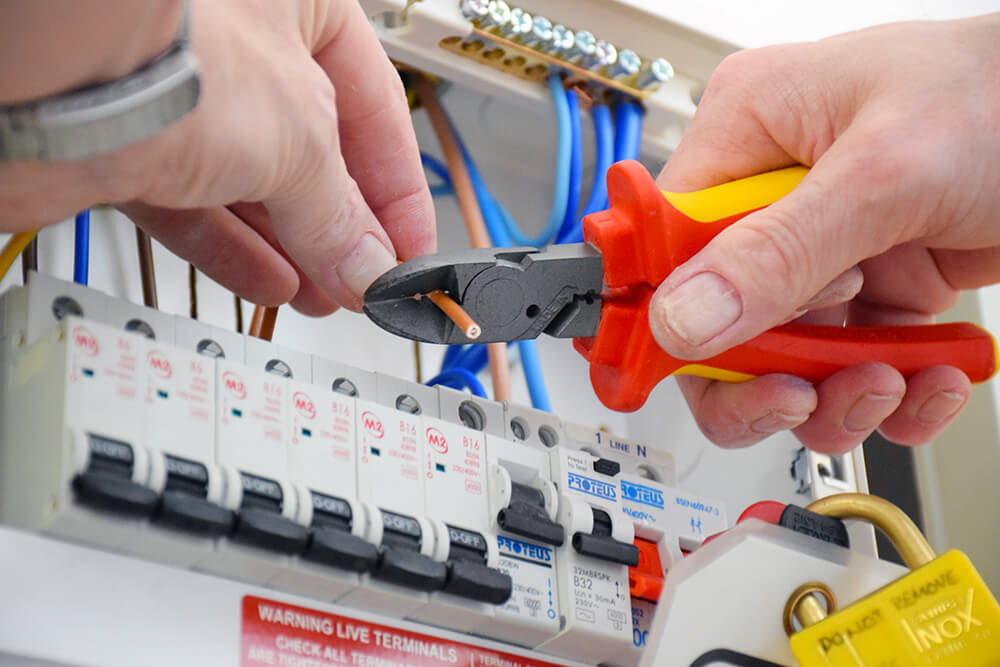 Essential to any electrician is quality cable cutters, pliers and strippers. Cutters may also be combination, which offer multiple uses in one tool making it a very popular and useful tool to have on site with you.
One of our customers, Daniel, says "don't waste money on those silly strippers/specialty tools that only do one job, it's more to get out of the van, it's more time to change tools and it's more to forget and leave on site!"
Screwdrivers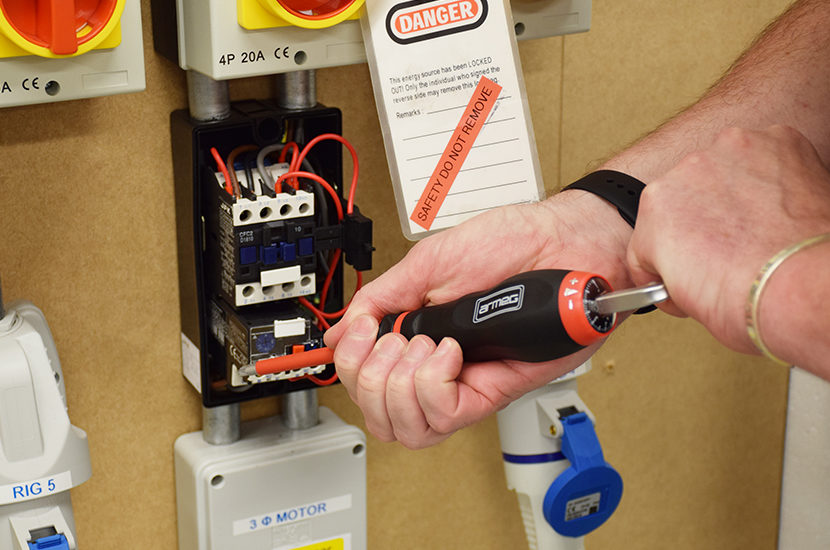 If you already work in another skilled trade, you may already own a reliable screwdriver set. We would recommend having a good quality set with interchangeable blades on site, because it means less storage on multiple different types of screwdrivers and all that you need are in a handy carry case.
A VDE Torque screwdriver is required for electricians to ensure tight and secure connections and the one we have recommended is the Armeg Torque set. Our trainer says "the Wiring Regulations state that all electrical connections that can be torqued should be torqued and out of the available torque screwdrivers on the market, the best (by a long stretch) is the Armeg set."
Measuring/Marking out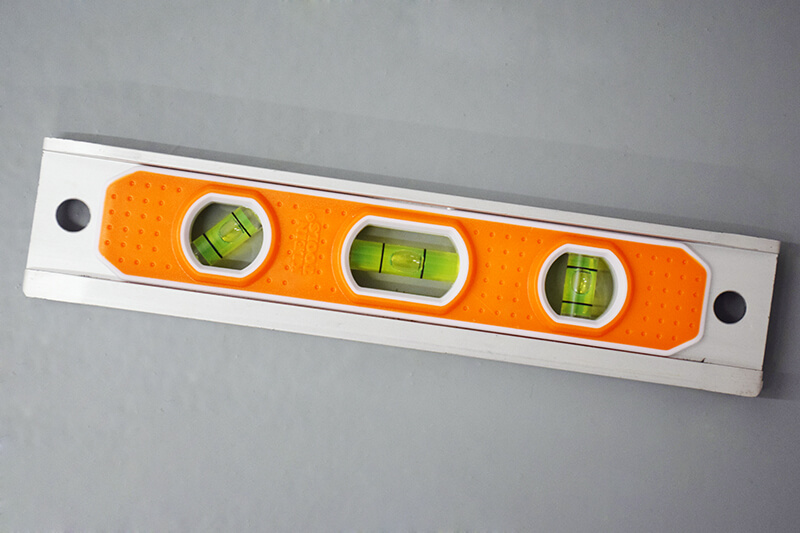 An important part of any installation is making sure everything is measured correctly and level, for example, that back boxes are not uneven as this is a direct reflection of the level of care you take in your work.
The following tools you may not think of when starting out, but they are essential to doing your job as within the Regulations, you will have exact measurements to follow and cannot be sure without something as simple as a tape measure.
One of our customers, Rob, says "a small spirit level is another good one – so often I come across back boxes, sockets, etc that are so far from level it hurts my eyes!"
Combination Square – £5-20
Torpedo Spirit Level – £3-30
Tape Measure (metal for long lasting) – £5-20
General hand tools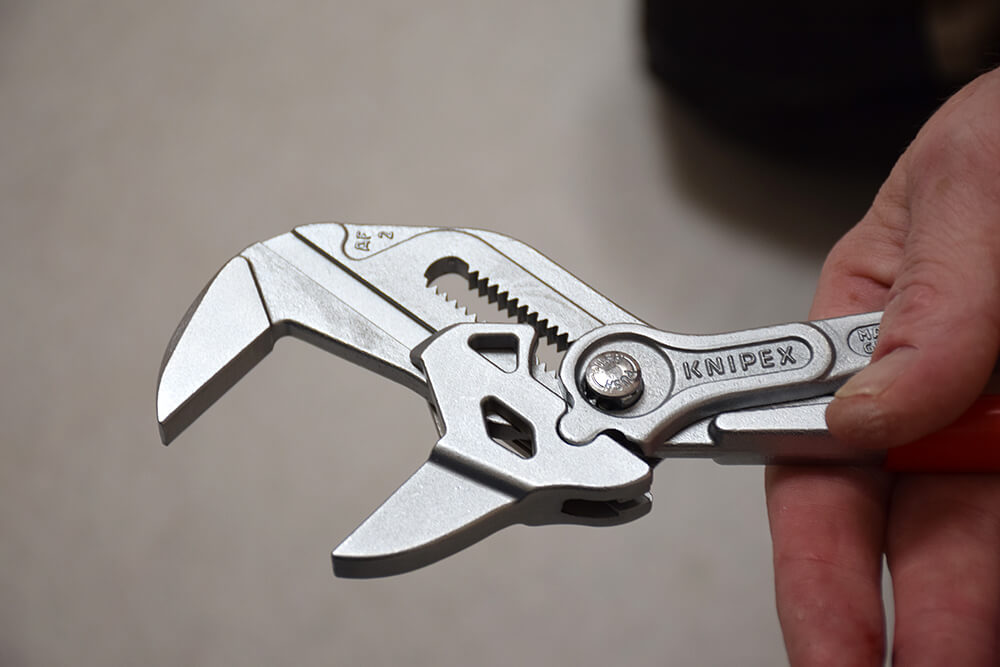 Many may think that electricians rely on screwdrivers, cutters and testing equipment to do their job, but you will also require some other general hand tools to carry out your day to day job.
Tools such as wrenches and hacksaws are incredibly useful, as simpler tools like a Stanley lock knife and a work lamp or head torch.
One of our customers, Nicolas, says "a head torch has saved my life a few times. Half of my jobs so far involved working in the ceiling and crawling space under a house, it's been a worthwhile £2 investment!"
Cost of basic electrician hand tools
The above tools are you bare minimum tools that you will need on the job, ready to tackle any domestic scenario. The overall cost of the mentioned tools can vary between £278 and £650, with the main varying factor being the brand you choose, as well as if buying as a set or individual.
One final piece of advice from our electrical trainers is that "you should always buy the best tools you can afford, because if you buy cheap, you buy twice."
Our recommendations, which are linked on select items, are the best examples that we have used in our centre and have been reviewed on their cost, longevity and quality of finish.
In the next installment, we will be looking at power tools that are essential for a domestic electrician.
Back to blog