EC4U Rating: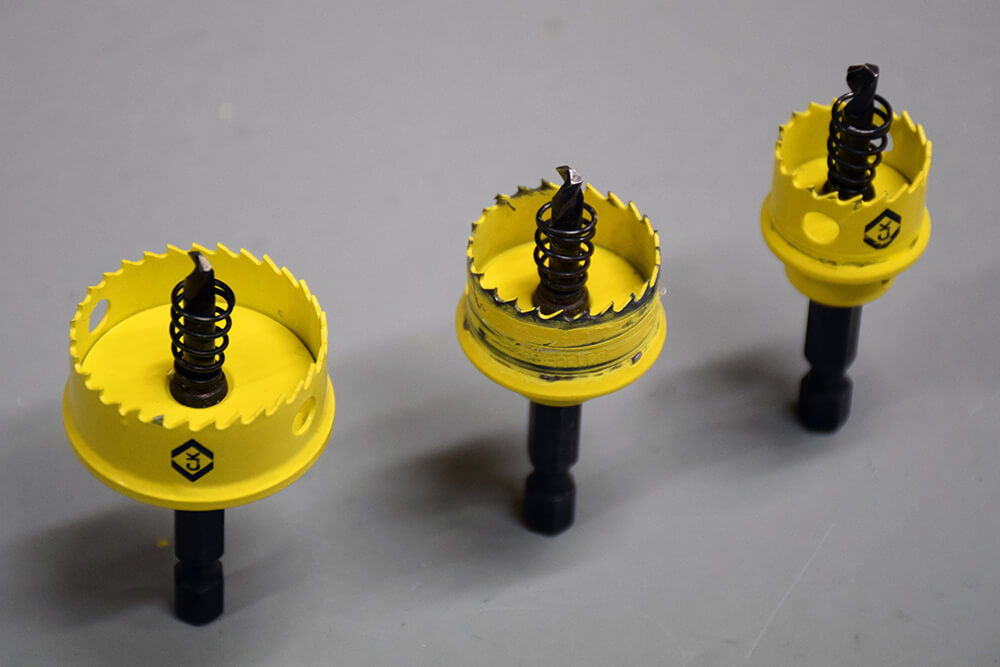 Features:
Set of 3 holesaws: 20mm, 25mm, 32mm
Cut depth of 1.6mm
Quicker, clearner and smoother than previous holesaw designs
Ridge on the holesaw prevents from it sliding through to damage cables
CK Tools have designed a superior sheet steel holesaw that beats all others on the market today. We recently compared this set of 3 different sized holesaws to previous brands and the results were a cleaner and quicker finish.
These holesaws are made from a thinner material, which means they can cut through sheet metal a lot faster because there is less of it. Manufactured from 8% cobalt alloy steel, there's less chance of the teeth burning out and also reduces friction heat.
Our electrical trainer explains the benefits of the set as, "they are up to 4 times quicker than standard holesaws and I've used the 20mm CK one over 150 times and it is still going strong. I've used it on new consumer units that are split load and they've got the split load cables built in. With a standard holesaw, you risk punching straight through and catching those cables, which you would then need to replace. With the new CK holesaws, I've never had that problem as it has a ridge that stops it from going further and damaging cables".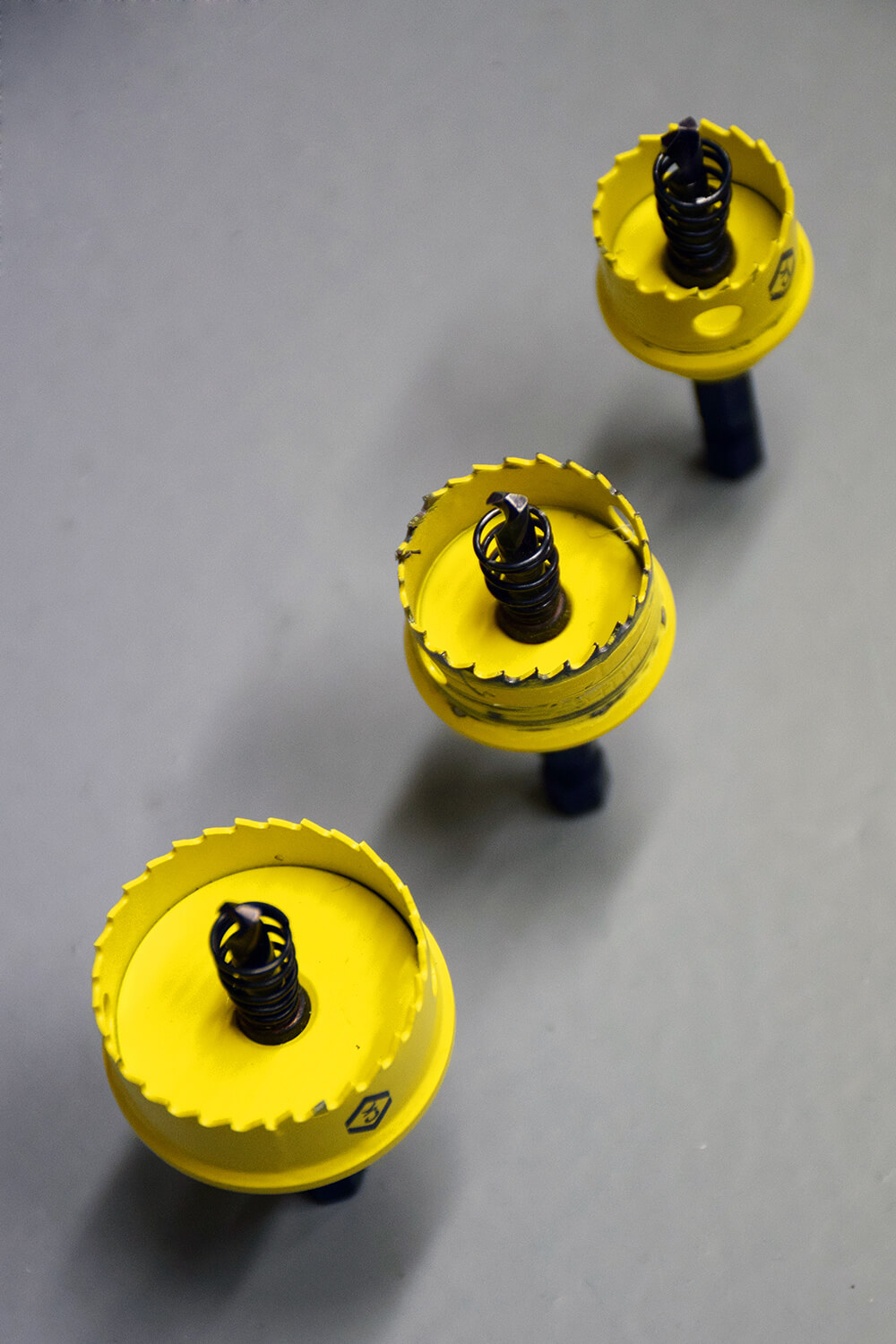 For all basic electrical installations, these 3 sizes will be the only ones you need. 20mm and 25mm covers tube sizes and 32mm generally covers most gland sizes. It is a superior set that cuts through sheet metal like butter, with a smooth and precise finish that requires no finishing off.
"It leaves a much neater hole, so there's less finishing off to do", our trainer explains, demonstrating with a standard holesaw in comparison. "It's a lot quicker and it pops the waste off, so you don't burn your fingers trying to get it off while it's on the holesaw."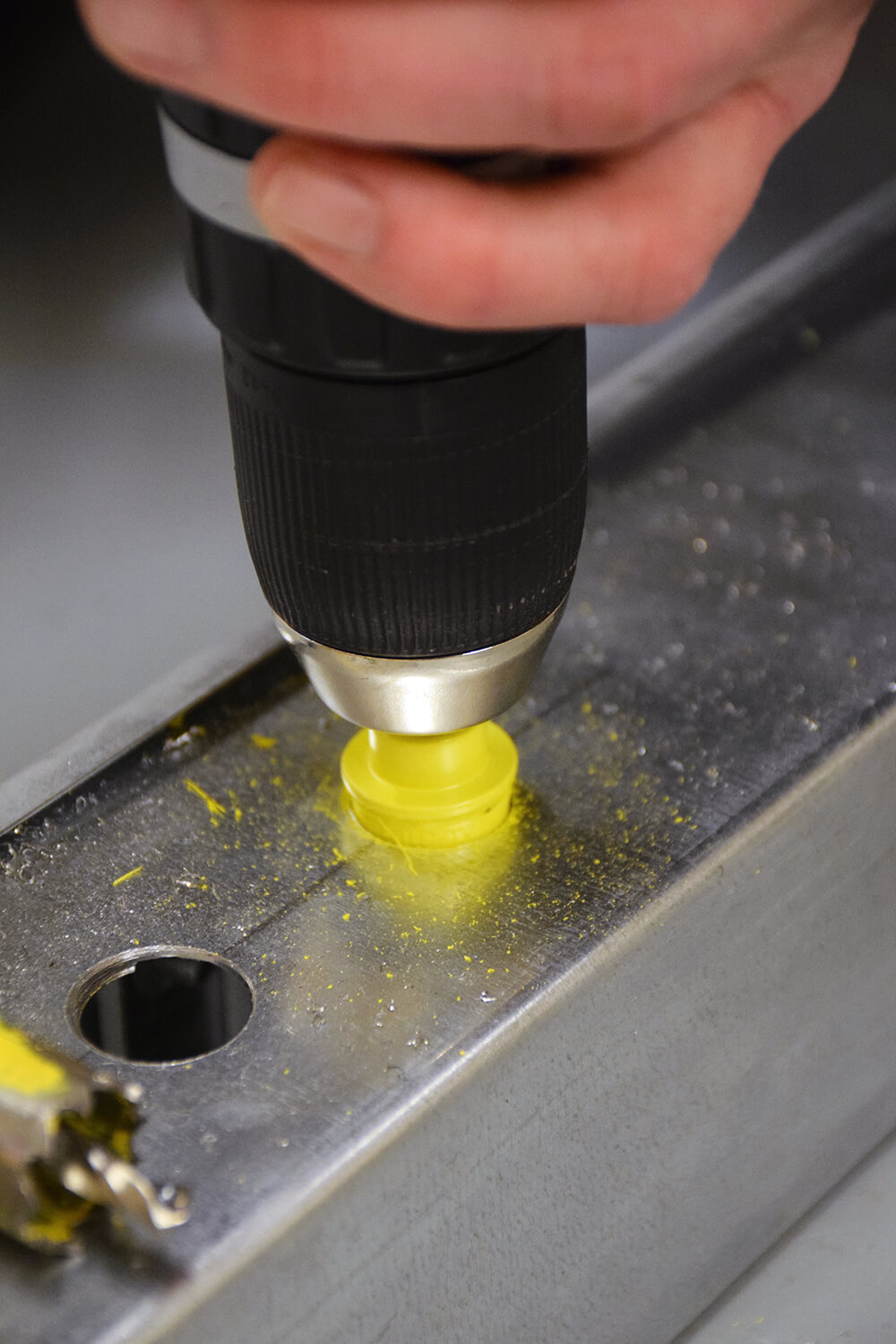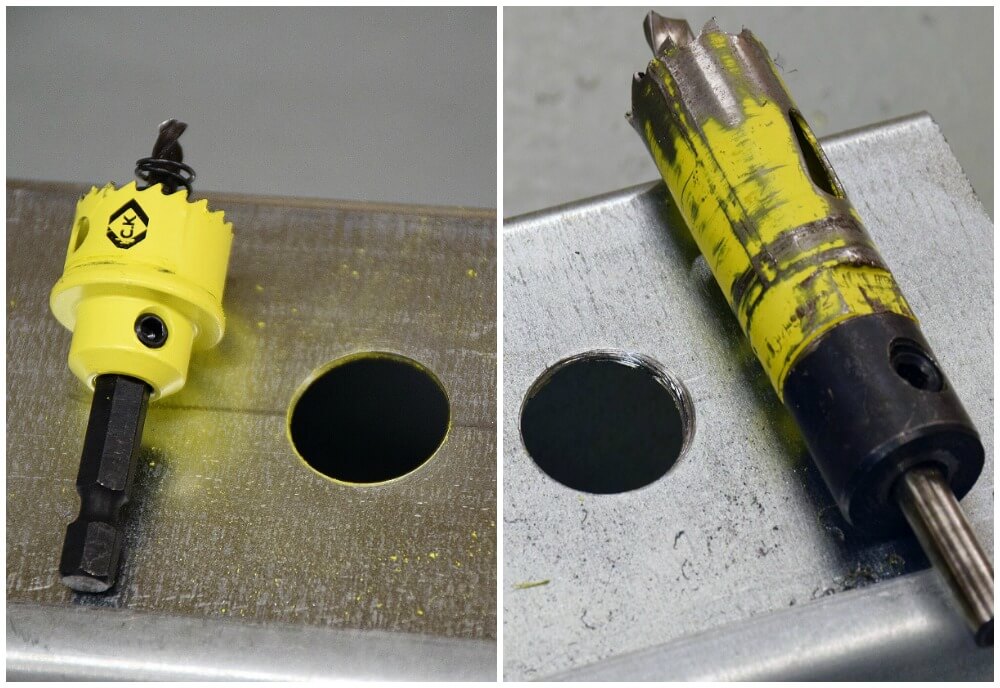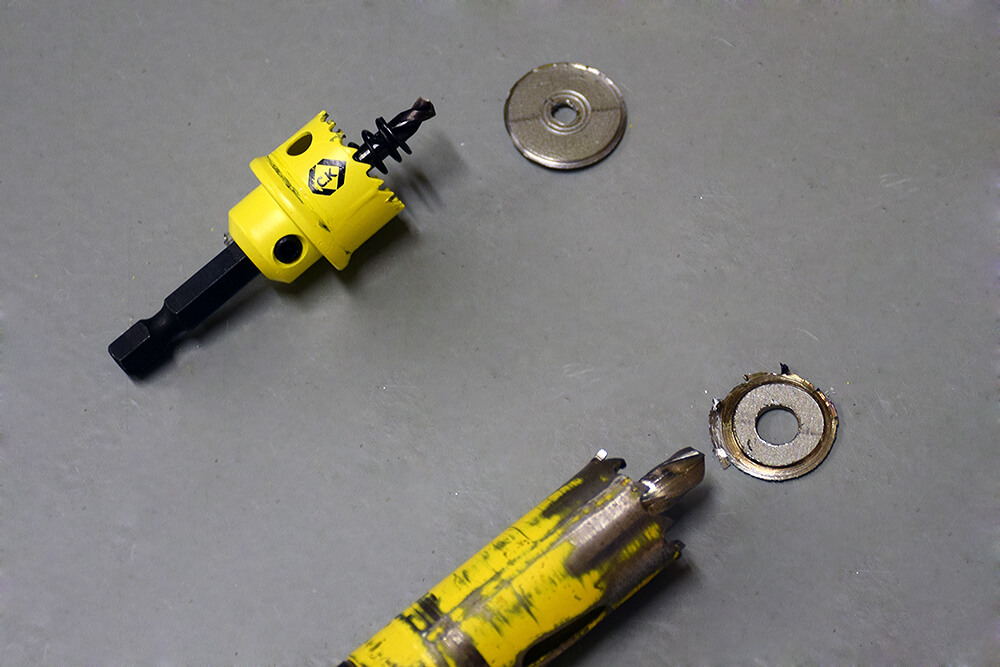 The new sheet metal holesaws cost a few pounds more than your standard holesaw and arbours, but with the clean finish and speed, they are a worthwhile investment in the long run. Our electrical trainer swears by this set, and says "It's a brilliant set and I would highly recommend them to anyone. If they broke today, I'd go right back out and buy another set… they are that good."
Pros:
Doesn't plunge at the end and damage cables, ridge is a great feature to stop this from happening
4-5 times quicker than standard holesaw
Pops waste off easily
Neater, less finishing off to do
Time is money, quicker you can do it, the better
Cons:
Only downside is that you can only buy up to size 38mm and new whisker glands are 40mm.
CK Tools Sheet Steel Holesaw set of 3 (T3213) is available to buy from CEF and other online retailers.
Looking for a new drill? Well we've got the one for you! Check out our review on the Hitachi Driver and Combi Drill Set!
Back to Electrician Tools