EC4U Rating: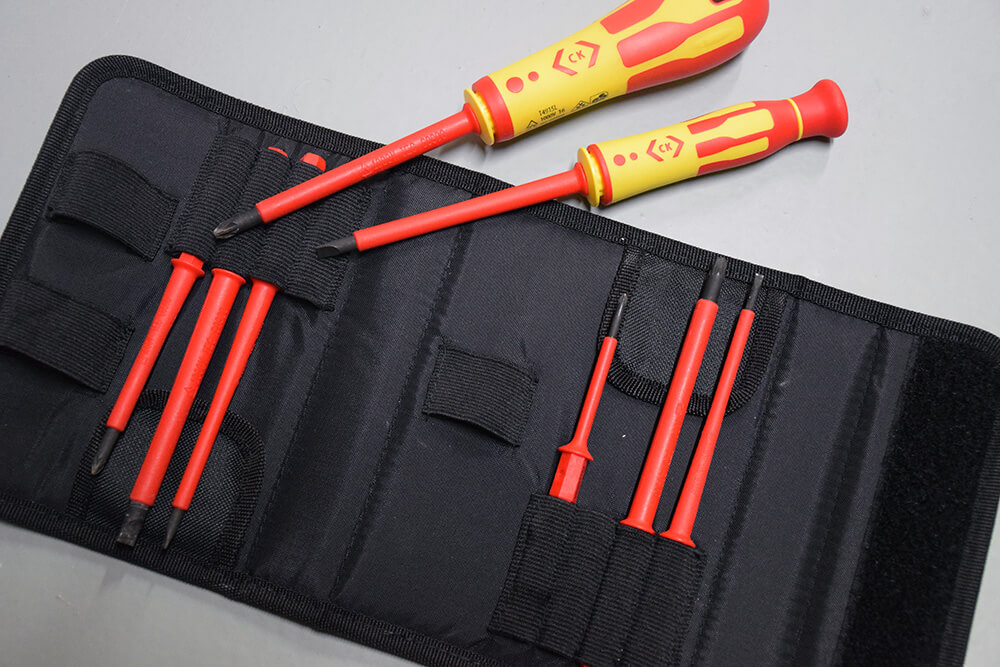 Features:
1000V VDE High Torque Screwdriver Handle
1000V VDE Precision Screwdriver Handle
1000V VDE Screwdriver Interchangeable Blades:
– Slotted sizes: 3mm, 4mm, 5.5mm, 6.5mm.
– PZ1 & PZ2
– Modulo (Plus and Minus) size 2
Fabric pouch with belt hoop
This VDE approved screwdriver set covers many bases for electricians. In a handy, compact sized pouch, are two handles and eight blades to mix and match. You are sure to find the perfect combination to suit you.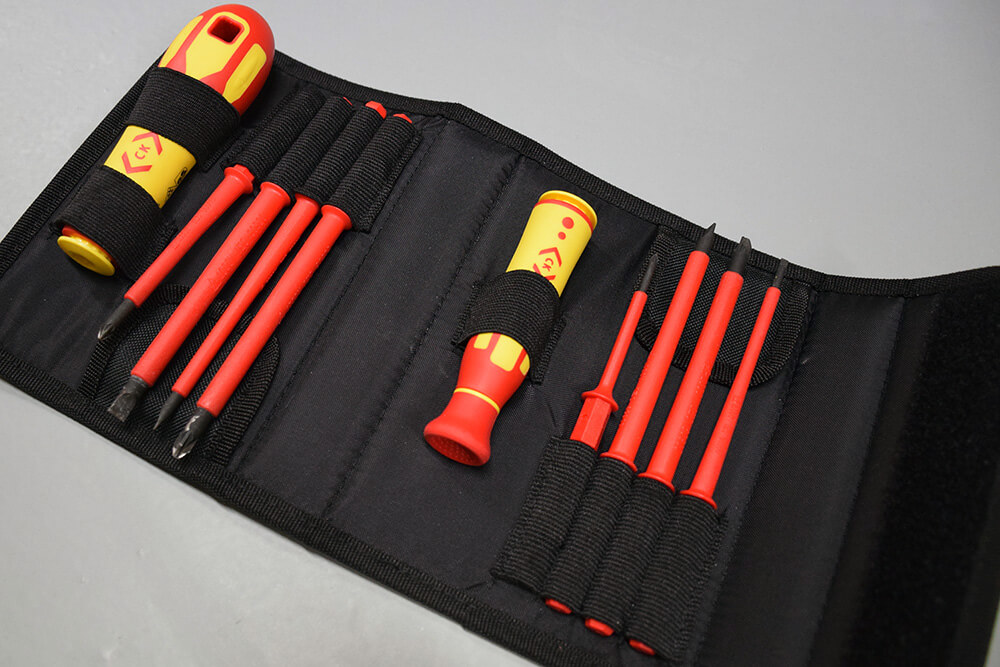 The tools have been precision engineered in Germany, with reliability and long lasting performance at the forefront of their innovative design.
It is a tool that covers so many uses for the everyday electrician and also saves space too. Our electrical trainer explains that "it's a great item for call out jobs, where you need to carry minimum equipment… There's less bulk but still a whole variety of blades to choose from!"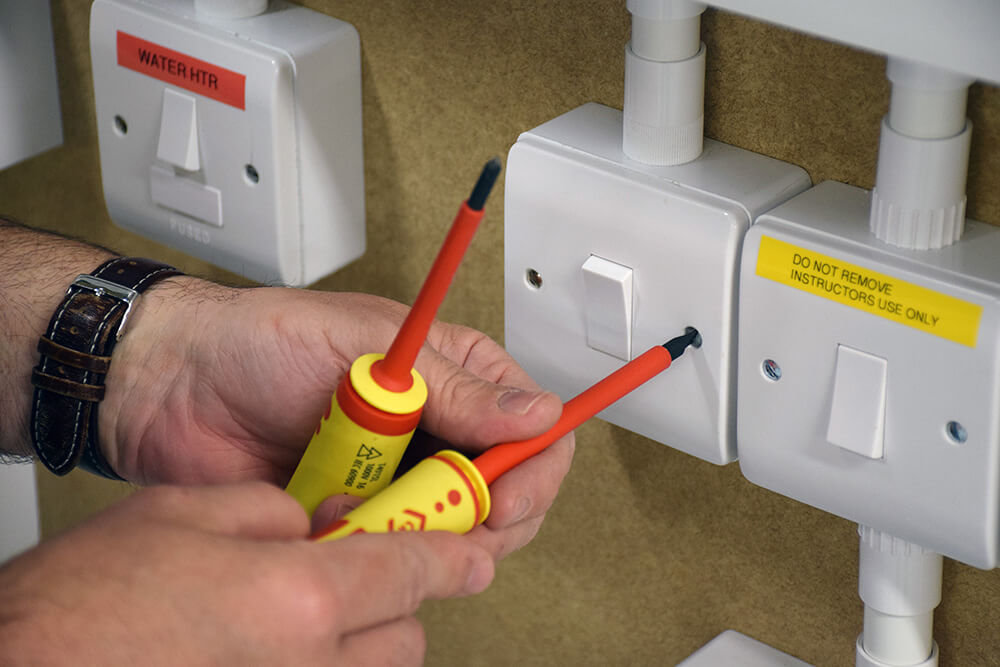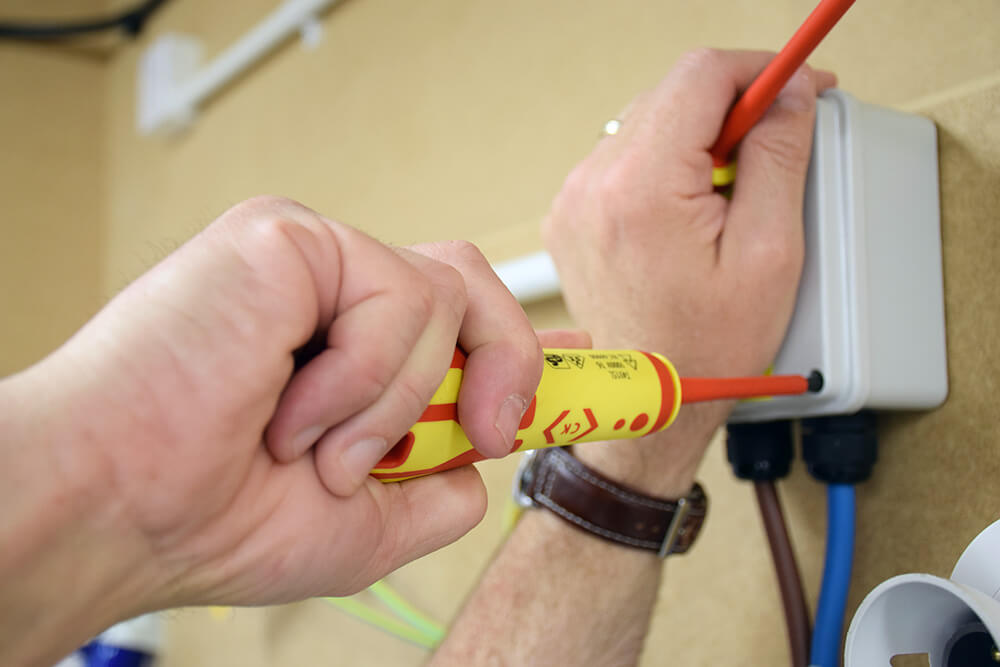 The product also complies with BS 7671:2008 Wiring Regulations, which requires electrical equipment to be installed in accordance with the instructions provided by the manufacturer.
The eight blades included in the set ensure you will always have a blade to fit the job. The set is VDE approved and has been tested up to 10,000V for safe working up to 1,000V. You should always look for the VDE seal of approval, which shows that the tools have undergone extreme, rigorous testing, giving you the peace of mind to use the tool in confidence.
The blades are easily transferable with a quick lock mechanism and each blade is made from toughened alloy steel that allow you to get the most out of your tools with exceptional durability. If you happen to misplace one blade, then you are also able to purchase replacement blades for as little as £4.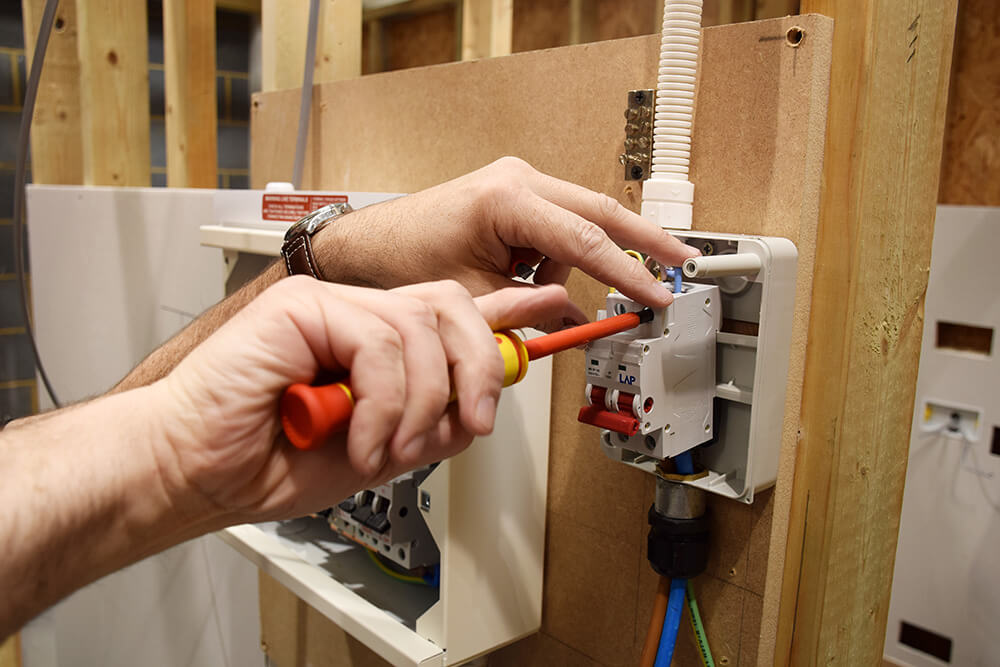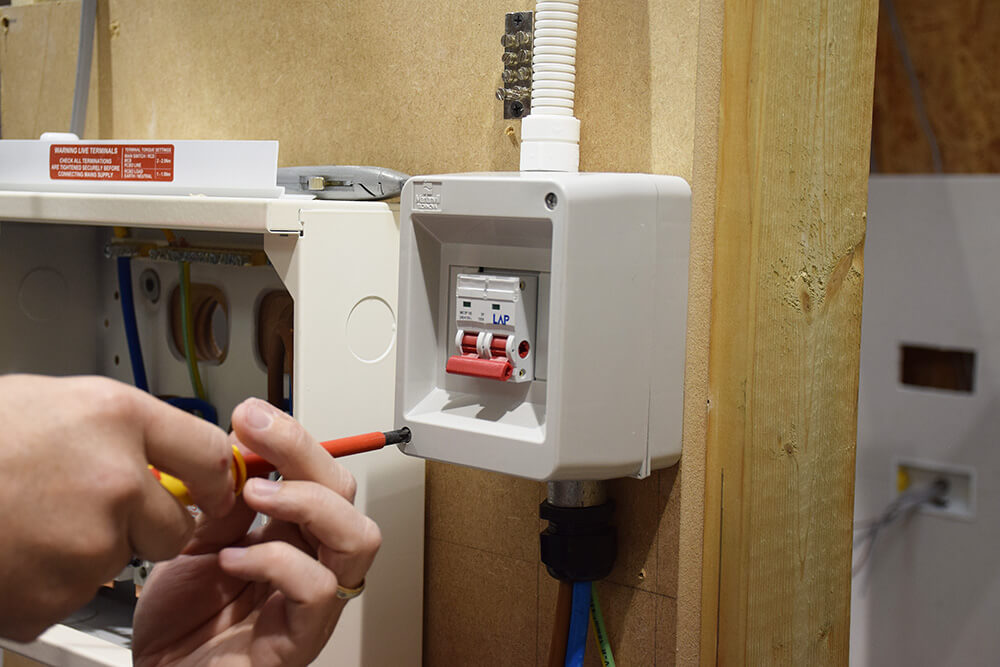 Our electrical trainer preferred the Precision Screwdriver handle to the High Torque Screwdriver handle, due to the spin top, which provided "great movement and a good grip". For quick and accurate torque settings, this VDE screwdriver set gives you value for money and is great for a beginner in the trade.
Our electrical trainer gave this product 4.5 stars out of 5, explaining "it's a useful tool set, with two handles, making it easier to manage and less to carry around."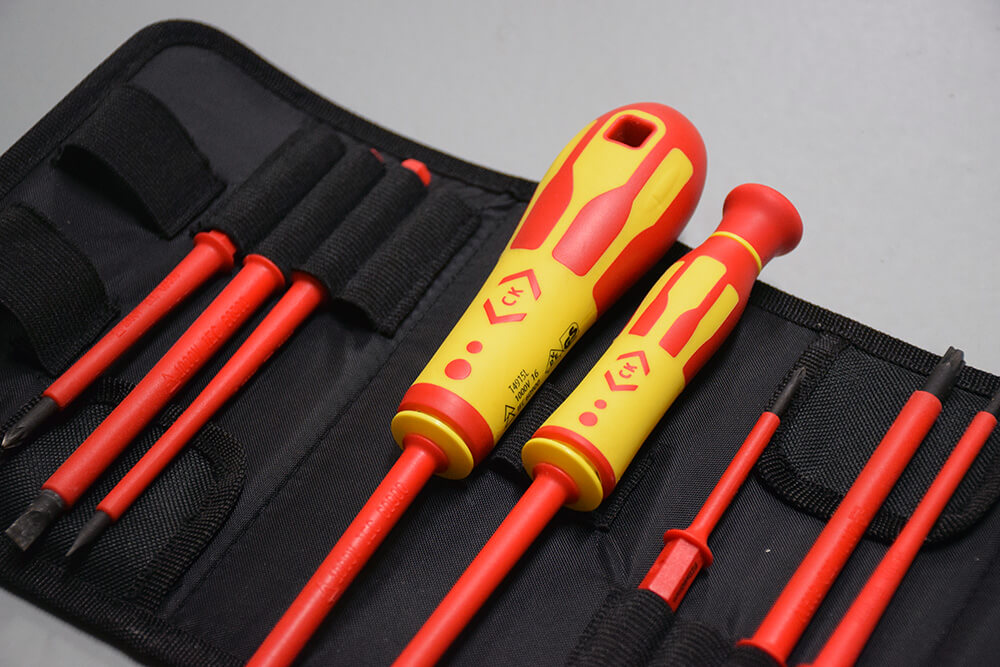 Pros:
Soft, easy grip handles
Affordable pricing for beginner market
Easy to transport in fabric pouch, and carry with the belt loop
Wide variety of blades and simple to change
CK Tools are the only company we have seen that offer the Modulo blade (circuit breaker blade) in a standard kit, which is very useful.
Cons:
The terminal blade is a bit too small, compared with others available in the market.
CK Tools 100v VDE Interchangeable Screwdriver set is available to buy for £35.
Want to compare VDE screwdrivers? Find out how we rated the Wera VDE Torque Screwdriver Set!
Back to Electrician Tools