Our unique two stage process to becoming a Domestic Electrician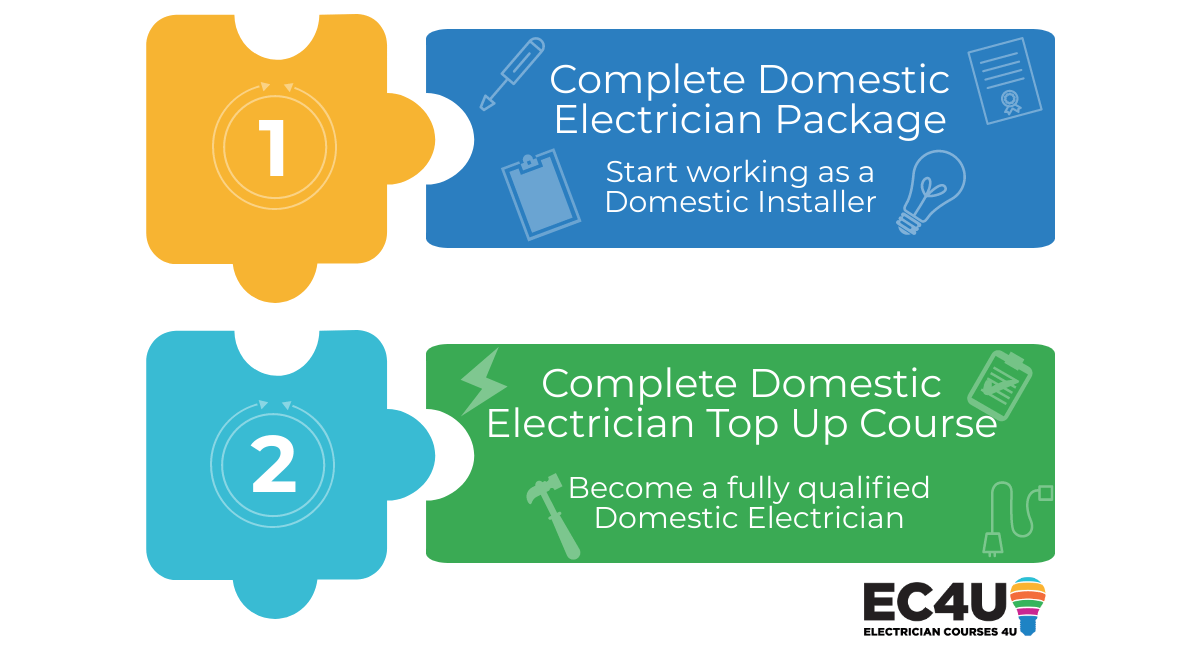 Our unique two stage process is the most flexible, affordable and comprehensive route to becoming a fully qualified Domestic Electrician. We have designed the stages to allow you to start working as a Domestic Installer as soon as possible. This way you are able to build your business and experience whilst completing the rest of your qualifications.
Stage One
Complete our Domestic Electrician Package. Either complete the course in a four week block or split the modules up to complete over a period of time that suits you. By splitting the course up, not only can you fit it around your other commitments, you can also pay as your train, spreading the cost of the course.
After completing the Domestic Electrician Package, you will be able to complete minor and notifiable works straight away. You will just need to get your local area building control to sign off any notifiable work that you complete.
Stage Two
Complete our Domestic Electrician Top Up Course. A combination of online learning and portfolio development; this course has been designed with flexibility to help you continue working and developing your experience within the industry.
After successful completion of this course you can apply to join Part P scheme provider, and upon joining you can then sign off your own notifiable work.