Who is this course for?
If you are looking to improve your knowledge and understanding of Periodic Inspections then this is the course for you. It is suitable for those who are existing electrical contractors and have a good knowledge of inspection and testing and for those looking to enhance on their current qualifications.
**Please note we are currently not running this course. Instead, we recommend our EAL Level 3 Testing and Periodic Package as an improved alternative.
When booking our EAL Level 3 Periodic Inspection and Testing Course, you will have the option of paying for the course in full (£550 inc. VAT) or reserving your space by paying a deposit (£200 inc. VAT).
Book this course
This course is not available to book online, please call 01444 872 145 to book this course
Course Overview
EAL Level 3 Periodic inspection and testing
This EAL Level 3 award in the Periodic Inspection, Testing and Certification course has been created specially to follow 18th edition wiring regulations 2008 (BS 7671), IET Guidance Note 3 , the electrical safety council's best practice guide and is an excellent alternative to the City & Guilds 2391-51 course.
EAL are an awarding body, equivalent to City & Guilds. Find out more about EAL here.
The objective of this electrical training course is to give you a good understanding of the theory and practices required to do a periodic inspection of electrical installations and covers both single and three phase supply. The course will enhance your periodic electrical inspection and testing skills and give you better opportunities of employment.
With this EAL Level 3 Award in the Periodic Inspection, Testing and Certification of Electrical Installations course, all of your online exams and practical assessments will be completed at the end of your 5 day course before you leave the centre.
This EAL qualification is equally as recognised as the City & Guilds qualification nationally by all employers and Government approved part p scheme providers.
Our EAL Level 3 Periodic Inspection and Testing Course includes the following:
Introduction to qualification
Safe isolation of circuits
Requirements of inspection and testing
Differences between periodic inspection and initial verification
Completion of periodic inspection paperwork
Safe testing
Interpretation of test results
Completion of condition reports
Live testing practices
Confirmation of the safety of the system
Inspection of the installation
Testing of the installation
Course Duration
This course takes place over 5 Days. The core course times are Monday – Friday 9:00 AM – 4:30 PM. Please take a look at our course FAQ'S for further course information.
The exams
On the last day of the course you will sit 2 EAL online exams and complete 2 practical assessments. Both of the online exams are open book and you will be able to take guidance note 3 into the exam with you.
The Online exam will consist of:
Exam 1:
35 multiple choice questions.
Exam 2:
35 multiple choice questions with advanced question types,
The 2 Practical assessments will be:
Periodic Inspection
Periodic Inspection and Testing
Course literature
The following publications are to be purchased by all customers wishing to take part on the EAL Level 3 Periodic Inspection and Testing Course. These books are ONLY for sale to customers who have booked a course with us. Books will not be posted out and will be available on the first day of your course.
£75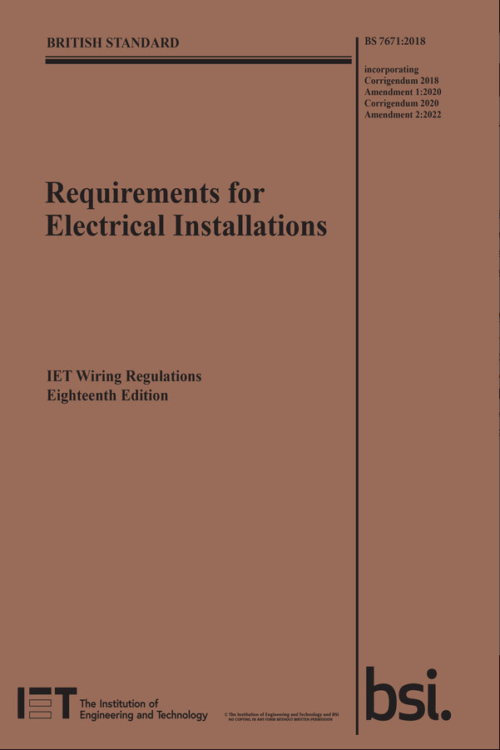 Add to cart
£30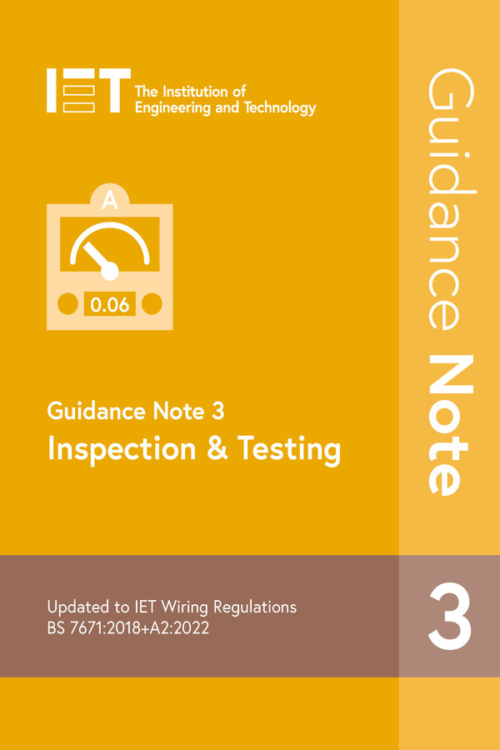 Add to cart
£24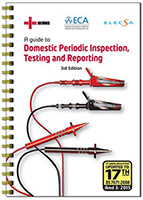 Add to cart
£119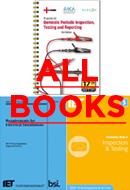 Add to cart
Entry Requirements
We recommend that you have attended our EAL level 3 award in the initial verification and certification of electrical installations, Level 2 certificate in fundamental inspection, testing and Initial verification 2392-10 or an existing electrician with good knowledge and experience of inspection and testing procedures. You will need to be 18 or over to attend this course.
Additional EAL Courses
Why not take a look at our EAL Level 3 inspection, testing and periodic package and take both our EAL Level 3 Inspection and testing plus our EAL Level 3 Periodic Inspection and testing course.
If you want to find out more about this course please call a member of our team.