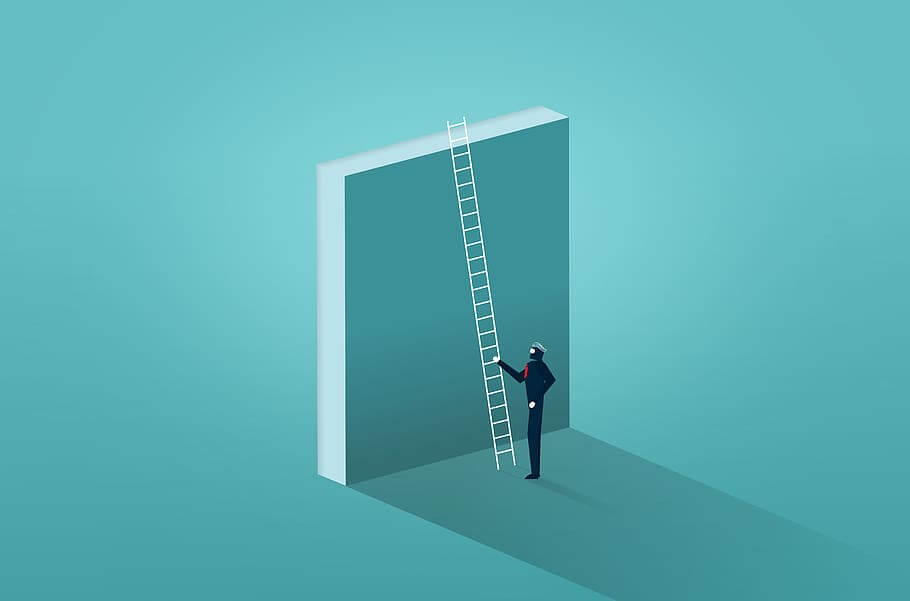 In these unprecedented times, it's clear that the coronavirus crisis has had a massive impact on the workplace. In fact, it's impossible to think of an industry that hasn't been affected by it.
From the 3rd September 2020, it has been reported that 9,602,000 people are still on furlough, whilst 192,006 have been made redundant across the UK. Predictions suggest that redundancy numbers could double by the end of 2020.
These last few months have been incredibly stressful, forcing many to re-evaluate their working situation. As a result, career changes have become a more realistic choice for most. We all know the idea of changing careers is nerve-wracking and daunting, especially when overwhelmed with the responsibilities of a mortgage, children and bills, responsibilities that a graduate or young entry level candidate might not have to worry about. After working in your current career for the last 5-10+ years, you might feel like it isn't even possible to start afresh in a new industry due to age and lack of experience.
If you feel in a similar position, it is important to take your time to explore career options that will be most beneficial to you and lends itself to your strengths. Below we have provided some easy tips to help you approach a career change post COVID-19, without taking over your current working situation and responsibilities.

Assess your interests, values and skills
Firstly, it's best to start from the beginning and understand your motives for planning a career change. Ask yourself:
Why do you want a career change?
What do you not enjoy about your current situation and want to avoid in your next role?
What do you want to get out of your next job?
From there, assess your interests, values and skills.
What have you done successfully in your previous roles?
Where are your core skills addressed through your current career?
What interests you?
Asking yourself these types of questions will help you assess which career alternatives will be most suitable to your interests and current skills.
It could be beneficial to choose a natural alternative career route, carrying across similar or the same skillset to a different job. For example, a sector that has been heavily impacted during the pandemic is the events industry. This means that those employed in commercial electrical work such as lighting or theatre technicians will be receiving a hit due to closures of venues. A natural alternative career route would be to look into becoming a domestic electrician.

Educational opportunities
If you have decided that you want to enter a completely different career sector, educational opportunities may be available to help close the gap between your current background and the new field that you are interested in.
Whether it be starting an online course, or joining an intensive learning course to gain the required qualifications, investigating and considering educational and qualification requirements carefully is important in the decision making process when looking for a new job.
If advertising is an area of interest, Google offers many free online courses accredited by The Open University to help begin the fundamental knowledge needed to understand the sector.
Conversely, if the electrical trade was of interest, you could test the waters by signing up to a beginner's electrical course. This would provide you with basic, but crucial knowledge and skills to build your foundation of knowledge before committing to any electrical qualifications. Similarly, if you were confident about wanting to enter the industry but have no electrical experience, there are more resources available on how to become an electrician. 

Transferable skills
You may think that a lack of relevant experience will hinder your chances at a career change, but this is not always the case. If your background is not conventional to the industry you want to look for a career in, transferable skills are a great way to prove to an employer that you have the abilities and qualities that are valuable across all industries.
By analysing over 230,000 job ads on their site, Totaljobs were able to compare the most transferable industries and skills for each hiring sector. While some matches were obvious, others were quite surprising.
For example, if you are currently working in the arts and entertainment industry, due to your teamwork, organisation, event management and interpersonal skills, TotalJobs suggests that the most transferable industries are not only advertising and PR, but also policing or farming and agriculture!
On the other hand, if your current work is in the travel industry, the most compatible industries to work in are healthcare and PR due to your attention to detail, communication and team work skills.
Whether it be time management, leadership or research and analytical skills, employers will be looking at your potential. Use your qualities to your advantage and alter them on your CV to personalise yourself to the chosen job description.

Networking
A common phrase often heard in the working industry is: "it's not what you know, it's who you know". In most cases you're more likely to find opportunities in the chosen career path through networking. Setting up a LinkedIn account is a great way to make relationships in any sector. You have the opportunity to ask valuable questions to those with experience, ultimately benefitting your job search while being able to stay at home. Reaching out to people and making yourself recognisable in the industry is a great way for others to remember and recommend you.
Remember to keep your LinkedIn page updated with any qualifications you gain as this will help you stand out to recruiters who are looking for specific skills.

Get personal
If you've found a business that you'd like to work for, it's good to get personal and research into the company. Learn the company's policies and values, or even try to get in contact with those in the business for informal interviews over the phone or on a video call. Conducting this research is vital when trying to make yourself stand out from other possible candidates, as it shows you have a genuine interest in the company and the potential role on offer.

Try it out
Once you've created a network with professionals in your desired career field, you could consider contacting them for the opportunity to shadow or volunteer to observe work first hand. This could be anywhere from a few hours, to a few days, depending on what the business could offer you due to COVID-19 safety regulations.
If wanting to start a career in the skilled trades industry, asking to shadow a professional could be an efficient way to make sure the type of work is suited for you.
Where creative industries such as PR, media and advertising are considered, you could volunteer yourself to a company, offering to assist them with creating articles, events and news posts on social media. Learning how to gain engagement and publicise a business online would be great starting experience in the digital industry.
It is very common to find companies who are eager for volunteers. Even if it is not in the environment you were originally hoping for, employers value volunteering on a CV. You're able to show off your great work ethic and willingness to gain valuable skills.

Upgrade your skills inside your current company
For example, if you are looking for a career change in your current company or industry, look for ways to upgrade your skills which utilise the industry knowledge you already have. Showing your willingness to learn and improve is valuable to a company when proving yourself worthy of a role change or promotion.
If you already work in the domestic electrical industry, why not look into gaining more qualifications which could open up more business opportunities? Gaining a higher qualification, such as the Level 3 Inspection, Testing and periodic qualification would then allow you to competently carry out periodic inspections in rental or domestic properties. Alongside this, it would also open you up to three phase commercial and industrial testing.

Give yourself time
Probably the most important piece of advice is to be persistent and resilient when looking for a new career. In a post COVID-19 era, be flexible and open to understanding that the job application process is going to be different. Use this situation to your advantage to show off your adaptability in the workplace.
If the application process is taking longer than you had expected, don't lose hope on your job search. Making a career change is incredibly stressful and intimidating, especially post COVID-19, and those looking should be prepared to face more rejection than "normal" times, due to the competitive nature and the thousands also in a similar position to you. However, remind yourself that this is completely achievable. Instead of working yourself up over a "no", think of it as one step closer to a "yes".
Read on to find out how you can make the jump to becoming self employed.
Back to blog