Become a fully qualified electrician with Electrician Courses 4U
We have designed a route to help you become a qualified electrician in the most straightforward and flexible way possible. By starting with our Domestic Electrician Course you will be taught all the necessary skills and knowledge to start working as a domestic installer straight away, allowing you to immediately start building your experience whilst earning money. Many of the skills learnt during the first stage will not only be needed when starting out as an electrician but also necessary to transfer into the next stages and qualifications. When you are ready, you will then complete the Level 2 2365 diploma, followed by the Level 3 2365 diploma. Both of these qualifications then allow you to transfer the units achieved into the the NVQ qualification, essentially completing all the theory units of the NVQ, leaving you with just the evidence portfolio to build and complete.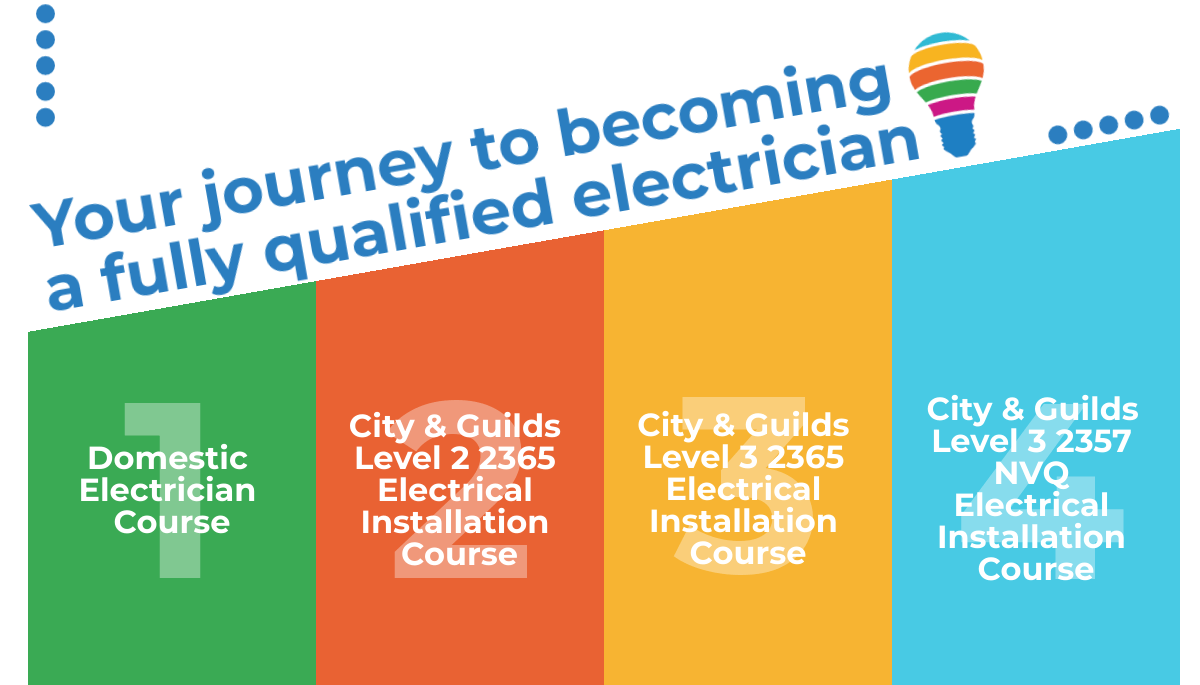 Click on the links below to find out more about the individual courses.
1 – Domestic Electrician Course
2 – L2 2365 Electrical Installation Course
3 – L3 2365 Electrical Installation Course
4 – L3 2357 Electrical Installation Course
Click here to find out more about the route to becoming a qualified electrician in more detail.