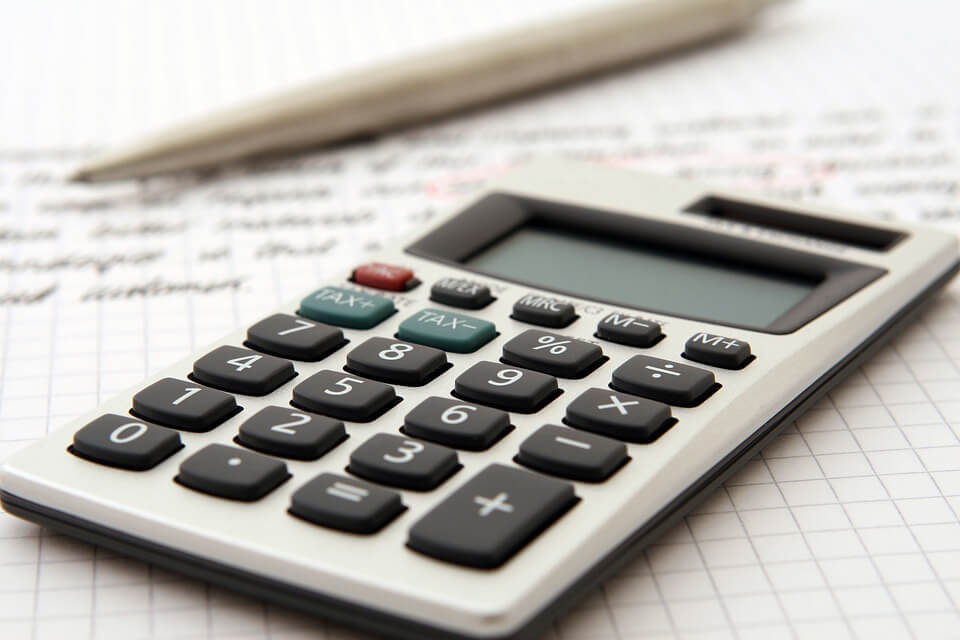 The first step is to work out what you need to earn to pay the bills. That is the most important part of estimating for any work and that should always come first.
Other outgoing costs involved could include the following, for example: maintenance of running a van, insurance (vehicle, tools, public liability, public indemnity etc), your annual Government Approved Part P scheme cost, regular stock and supplies (dependent on what work you do, it may include: 2 gang sockets, pendants, one way switchers, breakers, RCD's, RCBO's, etc), rent/mortgage, council tax, bills and your living wage.
It's important that you take all of this into account when finding out what it costs over a year and per month. Divide your annual outgoing costs by 12 to find out how much you need per month to survive.
Breaking it down furthers, to find out your daily outgoing cost, take your annual outgoings and divide that by 52, then divide by 5. This is your minimum rate per day and anything on top is profit.
You must also remember to add TAX on top of your day rate, which is a big mistake that a lot of tradespeople make. This can lead them to making a loss and potentially a huge tax bill if unaccounted for. It is always important to understand what percentage of tax you will have to pay and we would always recommend getting the advice of an accountant.
If your minimum payment and cost to live is £160 a day, there is no reason arguing over reducing your costs as you can't afford it and it will count as a loss. What you earn is regionalised by where you live as is the cost of living, for example, you could earn more in London, but the cost of living is also greater, than compared to further North. Please take a look at our infographic further information.
Ways to Quote for a Job
The way you quote for a job depends on what the job is. Below, we've outlined the most common methods of quoting in the industry. The job and pricing can also be driven by what your customer requires.
Job Rate
The most popular method of quoting is known as a 'job rate' which is commonly used to benefit the customer. When a job rate is used, the customer has a clear understanding of what they will pay and what is involved in the contract. The customer can relax in the knowledge that if the job takes any longer than stated, then they won't have to pay more than agreed.
Daily Rate
With the help of the guide above, you can work out what your daily rate will be. It is a commonly used method for tradespeople, however, customers do not like it as if the job takes longer than agreed, the customer is liable to pay for those extra days to have the job finished.
Hourly Rate
Tradespeople will commonly charge by the hour, especially for smaller jobs. The hourly rate will also depend on the skills and experience of the tradesperson. For example, someone with 10+ years of experience, will likely charge a higher hourly rate than compared to someone with just a years experience.
You can work out your hourly rate by simply dividing your day rate by how many hours you work in the day. Remember to take travel time into consideration when working out your hourly rate, as you may need to add this into jobs.
Price Per Point
This method is not as popular for tradespeople because it commonly leaves them out of pocket, due to travel time eating into your profits. Problems could also occur which could impact the cost of the job and therefore take longer than stated.
Additional Help
There are many software programs and apps (like Xero, Excel, YourTradebase, etc) you can use to map out your pricing, but you can also use Spon's Guide to Electrical Estimating. It is a book that gives you the industry costing standards for different house/flats systems, repairs, alterations, minor works, etc.
If you are new to the industry and are unsure of your current market, we advise checking out Spon's various guide books to give you ideas for pricing up jobs.

Top Tips
Go through the methods above to find the one that works best for you and your customers, depending on what type of job you are doing.
If you are working with other trades in the property, they will no doubt conflict with your working day. It is always important to have a contingency plan if other trades are there and risk delaying your work.
Remember to never add anything onto the retail price (of materials and such) as you will be deceiving the customers and they will be able to tell if you are overpricing items with a simple online search. Always be clear about your hours of working, so the customer knows they are not being taken advantage of and they are getting their value for money.
Never send your estimates in the post. We recommend sitting down one to one with your customer to explain exactly what they are getting for their money. This way, the customer will feel more relaxed to ask questions and will keep an open line of communication, with no misconceptions or confusion.
When pricing up jobs it is the little things you will forget, such as grommets, screws, plugs, glands, sealants, fillers, etc. If you forget to put them down when pricing up, then that cost will come out of the profit.
To prevent suffering a loss, you need to create an extensive list of what you need to include when pricing up. You can then go through the list for each job to check you have remembered everything you need. Different software programs, like Excel, can most definitely help you here.
You want to remain competitive in the market. For this, we've come up with the Goldilocks method – not too cheap, not too expensive; it has to be just right.
Now you know how to price up and quote for electrical jobs, find out whether you should buy a van or lease a van with our guide!
Back to blog