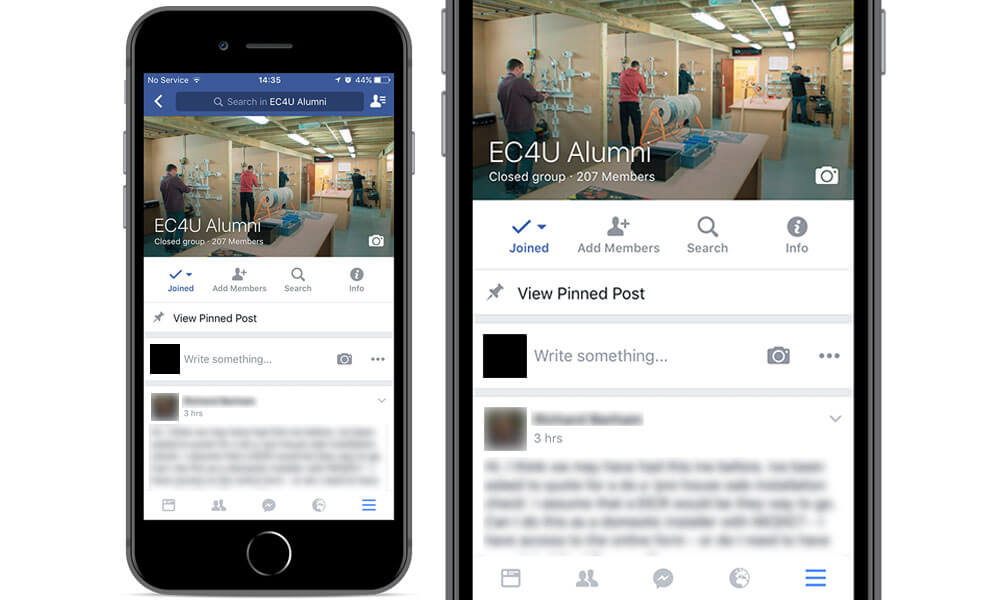 We understand that it can be difficult to ask for help and advice when starting out in a new trade. You may have simple questions or big worries, or want some advice on products, which is why we launched our EC4U Alumni.
Hosted on Facebook, the private group is a unique part of our after course support service, with our trainers on hand to lend advice as well as previous customers of EC4U.
The private group is only open to those who have trained with us previously and has proven to be a valuable asset for many of our customers.
The Alumni group is a safe place for our newly qualified customers to ask questions, seek advice and gain responses from others like you.
You can also network with others in your area, ask if anyone needs a hand on a job, or offer experience to someone else if you need some assistance on a larger job. With our customers coming to us from all over the UK, you are sure to find someone in your area.
Another unique part of joining the Alumni is that you can also get installation tips from others and advice on things to look out for that could trip you up on site.
Many of our previous customers have sought help on the Alumni group, posting photos of their findings and questions about installs, and many have returned the favour and helped another in need.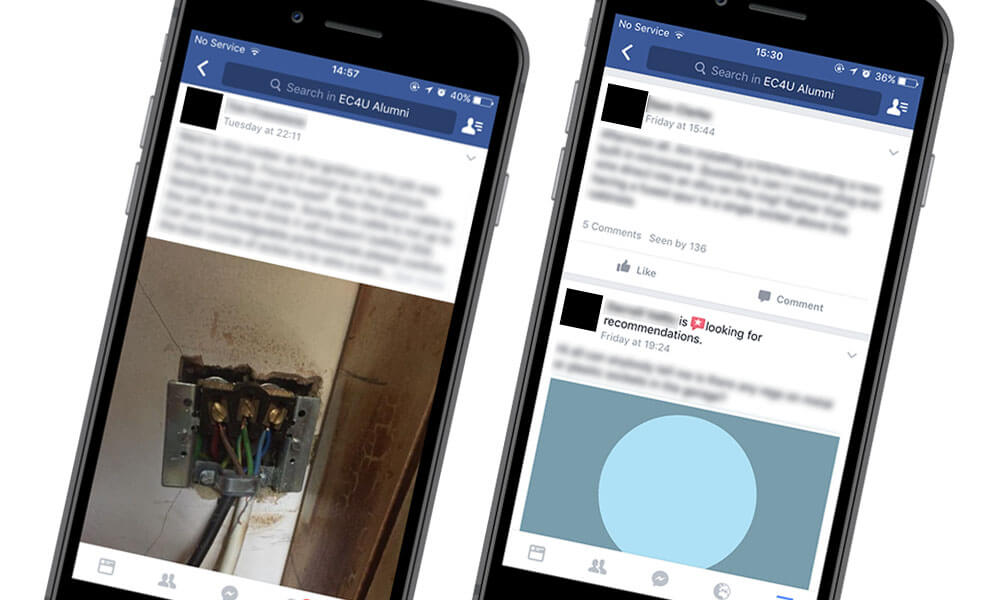 If you can't call in to ask one of our trainers a question, you can now ask questions directly to our trainers in the group, and one of them will be able to respond to you quickly.
We thought it was important for our customers to have a safe place where there are no silly questions, where you can seek help at the click of a button and ease the worries of stepping into a new career.
When you finish either your Domestic Electrician Course, Domestic Electrician Package or Level 3 Testing & Periodic Package with EC4U, you will automatically be sent an invitation to join the EC4U Alumni, so you can join the community today!
Want to find out what it's like to train on one our courses? Take a read of Matt's case study!
Back to blog