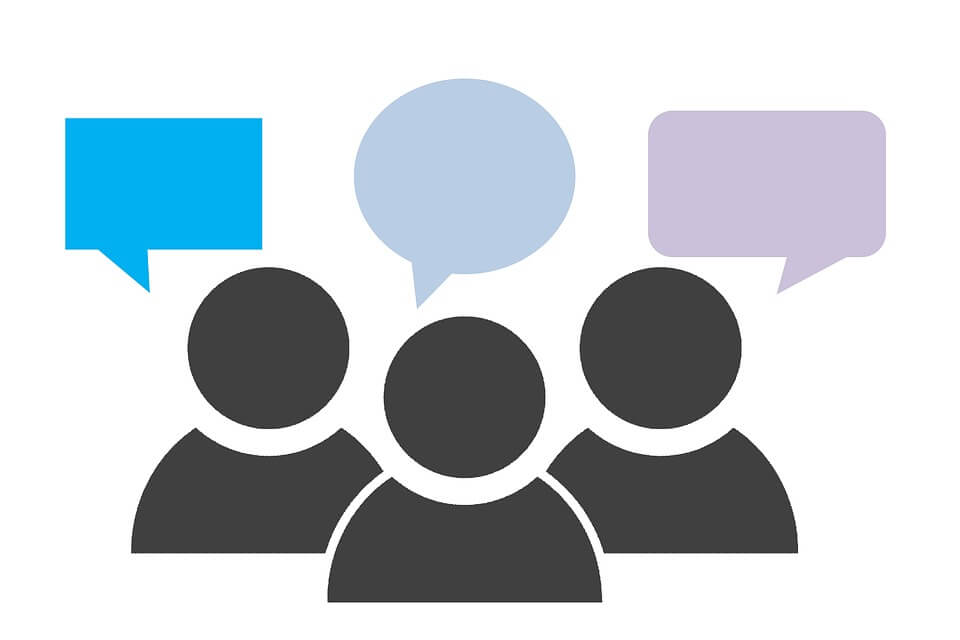 First it was the rise of rogue traders, then came the cowboy customers, and now it seems some customers and tradespeople just have some annoying traits. Rated People recently carried out a survey with customers and tradespeople to find out what really irritated them about one another.
The results with the customers are common problems and occurrences that tradespeople face every day, which is we are offering our best advice on how to tackle them.
Cost expectations
Over half of all tradespeople say the most commonly asked question from a customer is cost related. After all, cost is a hugely influential factor for customers when deciding which company they should hire for the job
35.4% of tradespeople get annoyed when customers come to them with unrealistic and unobtainable quotes.
How to fix it?
When putting a quote or proposal together for a piece of work, take the time to explain the cost break down to the customer. Do not leave any detail out of the quote, as this will then ensure a smooth process from start to finish. Then proceed to have the customer agree and sign it.
Additional work
20.6% of customers get annoyed when the bill turns out to be more expensive than the original quote, however, sometimes this can be due to customers adding on work during a project.
How to fix it?
For any piece of work, it's important that you draw up a contract with terms and conditions, a schedule of works and a payment plan. You must then sign it and have the customer agree and sign it.
If a customer asks about completing another job, make sure before you do any work that you do an additional quote for the work and have the customer agree and sign it too. This means there are no surprises or confusion at the end of the work for the customer.
Late payments
Over 21% of tradespeople say they get annoyed with homeowners when there is a late payment or they don't receive the set amount for the work completed.
How to fix it?
Make sure that your contract has dates set for when payments are due. If there aren't dates, then customers are more likely to forget when payments are due, which could potentially hold up the job.
If late payments are becoming a reoccurring problem for you, then it may be a good idea for you to look into an app that will allow you to take payments on the move.
For example, once a piece of work is completed, and the customer is happy, you can then ask them for the final payment. Although please be aware this option might not be suitable for every customer, but it can help reduce the stress of chasing for money.
Emergency calls
All tradespeople have been there, a customer calls them up, says they have an emergency that needs fixing urgently. You get over there as soon as you can, only to find it could have waited a few days.
It's a common problem, one that 28.5% of tradespeople find annoying.
How to fix it?
For customers, any situation they are unsure of can be worrisome as they might not know the implications and immediately expect the worst. It's important to get the customer to fully explain the problem calmly to yourself, then you can make an analysis of the situation and best advise on the urgency.
Time keeping
34.1% of homeowners consider it annoying if a tradesperson shows up late. It will also decrease your chance of getting a referral if you start the job poorly by showing up late. 53% of homeowners do not like it when tradespeople fail to show up when they say they will.
How to fix it?
Do not be late. If you can't make the appointment or are running late, always inform the customer. In today's modern technology, a well placed phone call to warn them you are running late is appreciated more than calling after you are due.
Do your best to rearrange a better time to suit both yourself and the customer, and whatever the reason may be for your lateness or absence, make sure you apologise to the customer.
Keeping a close eye
A staggering 45.6% of tradespeople said one of the most annoying customer traits is to watch you closely while you work. Unfortunately, there is no easy fix for this, as it might just be the case of an uneasy customer.
How to fix it?
Do your best to reassure them of the project or problem when carrying out the work. If needed, tell them the process of works and answer any questions they may have.
If you want to find out more about estimating for jobs, then take a look at our top ways to quote and price up electrical jobs!
Back to blog