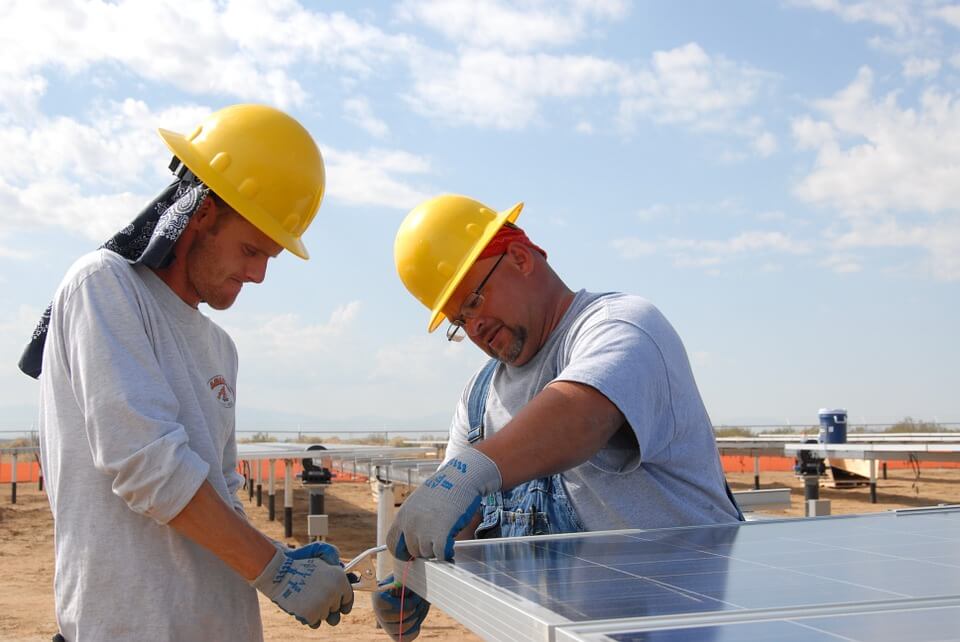 It's important that trusted traders represent their trade well and to help stop rogue traders from tarnishing their reputation. It's also crucial that the public communicate well with tradespeople and pay on time. However, tradespeople should also be aware of the cowboy customers.

Traders responsibilities
If you are a tradesperson, present your qualifications to your customers, be proud of your accomplishments and give the public the confidence to use traders in the future. 60% of the public say "it's fair to label tradespeople as 'cowboys' or 'rogue traders'" so it's important to give them peace of mind that they have hired the right person for the job.
If you are with a body or a scheme, present proof of this to the customer, as well as your ID card, at the beginning of the job, as this confirms who you are.
It is your responsibility, as a tradesperson, to tidy up after yourself at the end of the day, making sure you leave the home in good condition for the owners to still live in and manage it. 61% of the public value tidiness as the most important trait in a tradesperson.
Most importantly, if you spot a contractor who is using a trade association name falsely, you have a duty to report them and protect that trusted brand name. It's important to uphold the standard that the organisation bestowed upon you as a trusted member and also maintain the level of trust amongst the public.

Customer responsibilities
Customers have a responsibility to pay on time. By agreeing to the trade service, you are making a commitment. It's important to uphold your promise and make good on it, paying on time and in correct amounts.
A staggering 81% of trusted tradespeople say they work unpaid from time to time and will even take on additional tasks just to help out someone in need. Under rated tradespeople commonly go under the radar, as rogue traders ruin their names, but reputable traders are out there. 82% regularly go above and beyond the call of duty to make customers happy and to build up their reputation.
Tradespeople are human too, and it's important to treat them with respect. Make sure you are clear about the job and what you would like carried out in a contract. Be open if you are not happy with something and try to deal with them right away.
It's suggested you make an agreement with tradespeople, regarding hours of access to property, use of certain facilities, etc. Discussing these circumstances will ensure an open line of communication throughout the duration of work, and will try to reduce any nasty surprises later that may occur.

Cowboy customers
We've all heard of rogue traders, but it's the rise of 'cowboy customers' which can ruin a business. It's a contractors worst nightmare; they work hard, complete a good service for a customer, all to find the customer isn't willing to pay. An early survey shows 60% of tradespeople have had trouble getting customers to pay, with sums ranging from a few hundred to a staggering £50,000. A sum that large could easily ruin a business.
However, only half of those who had been caught by cowboy customers said they hadn't taken legal action to chase the money. This could be because they could not afford the legal process or that they thought it would be complicated and time consuming.
If you have a customer who is refusing to pay or has no way of paying, then the final resort is taking the customer to court.
If you have both signed a contract, locking you both in, then your case will prove to be stronger. If you file a suit in the Small Claims Court (claims under £5,000) then tradespeople will not need a solicitor, which can keep costs down.

Contract Terms and Conditions
It's advised to draw up a contract for both parties to sign and commit to at the start, before any work is completed as it locks in both parties. They are time consuming at the start, but the pay off is much greater, as it could save you thousands of pounds and hours of stress.
A contract will give the customer an idea of timescale when the work should be completed in, as well as the tradesperson a target deadline.
Specifically label when payments will be due, what work will be completed, what the customer should expect etc, and ensure nothing is left out. This legally binding document ensures security for both of you and peace of mind with added security, should any problems occur.
Should any additional work be requested, make sure it is clearly quoted out before beginning the work, then it must be added to the contract to ensure both parties are in agreement.

To share our 'Trusted Traders and customers responsibilities' infographic on your website, simply copy and paste the embed code below:
Back to blog