Requirements for certain jobs and trade specific cards are constantly changing, but one qualification that is in demand is Level 3 Inspection, Testing and Periodic Inspection. We currently offer the EAL qualification and has proven to be a popular choice amongst experienced electricians who are looking to advance their career and job prospects, but also their knowledge.
Francis came to us as an experienced electrical tester, working in the commercial and industrial industry and having already completed a full apprenticeship previously.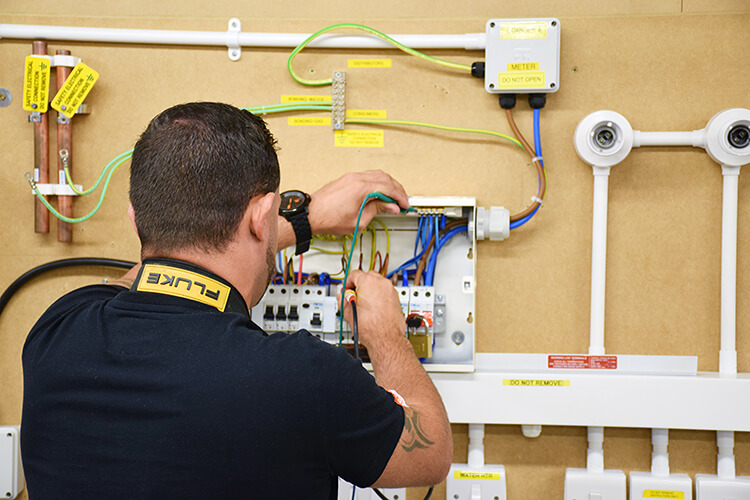 "When you go to get your Gold Card, you have to have the 2391 or equivalent like this EAL qualification, and it's the same for when you go to work for agencies; you might be a qualified electrician and can test commercial, but they ask for this course" Francis says.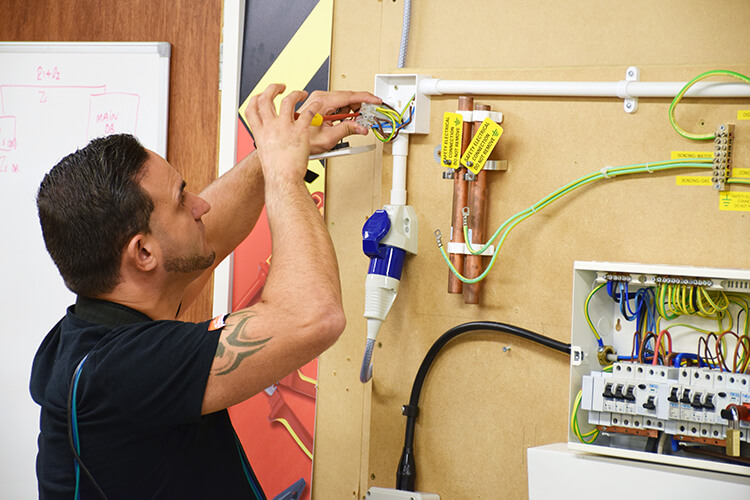 When it came to choosing his training provider, the recommendation came straight from EAL. "I was looking at the City & Guilds 2391 and EAL's different type of courses, and EC4U were recommended."
EAL's Level 3 Inspect, Test and Periodic qualification is an alternative to the City & Guilds 2391-51 qualification, however it is still accredited and recognised in the industry. Francis explains that also, "with City & Guilds and the 2391, you've got a written paper, but EAL is all online and it seemed a lot more streamline. But the problem with the 2391 is that you'll finish your exams and you won't find out your result for a month, so you don't know whether you've passed it."
Our Level 3 Package is a 7 day course, with the class maxing out at 6 candidates per class to ensure that you get the right amount of practical and theory training with your tutor.
"Tony is very knowledgeable and he's a really decent tutor," Francis says, "He's strict but he knows his stuff. I've had tutors in the past where they've just given you worksheets, worksheets and worksheets and I haven't really taken it in. Whereas Tony goes through certain sections and explains it, so it's easier to grasp. He also waits for you if you want to stay back and ask questions. His way of teaching is that he'll go through something and explain it until it's drummed into our heads."
Unlike other Level 3 training options available, our EAL package includes a significant amount of practical, hands on work, where you are in the workshop, running through a variety of 3 phase and single phase testing procedures and learning about periodic inspections and correct codings.
"The facilities are decent, really good, compared to being in college with all the apprentices where everything is worn down. All the tools are provided here, which is really good." Francis commented that "they showed us the Experience Week area and you don't really see any of that stuff in college."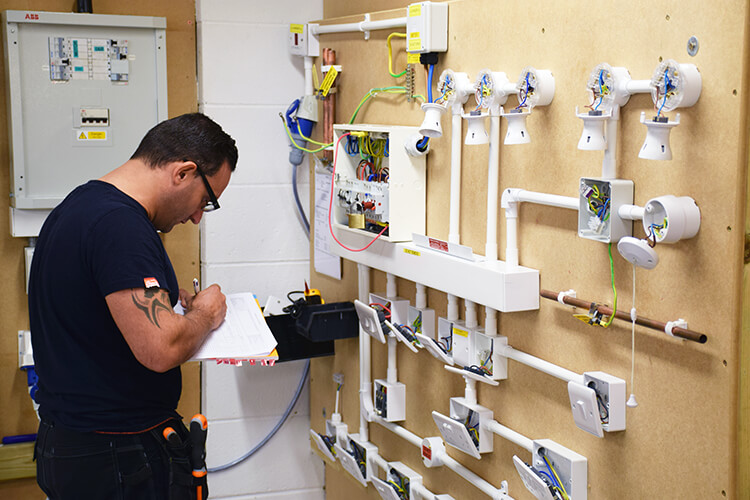 When asked what his favourite part had been of the course, Francis said "to be fair, just getting involved with all the testing and the classroom as well, because me thinking I knew it all, Tony's actually taught me quite a lot of stuff I didn't know, so I've definitely improved on my testing."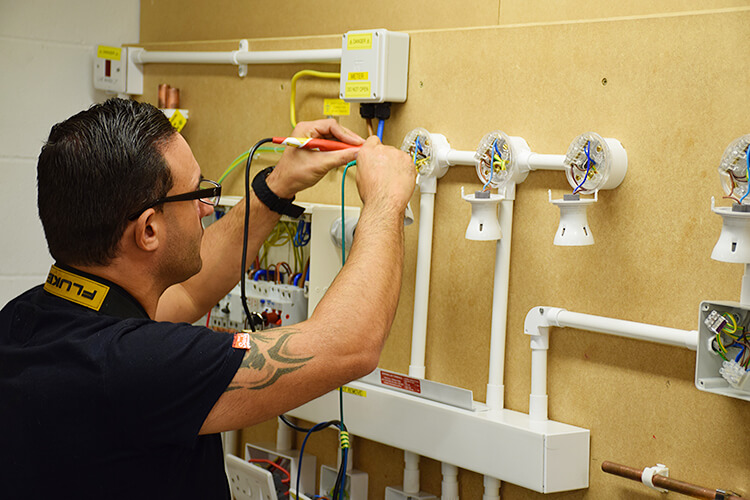 "When I was first coming, I was a bit umm-ing and ahh-ing, because you hear bad stories about people becoming domestic installers and people just giving them their qualifications and unfortunately you come across some of their work and it's absolutely awful. I've done the full apprenticeships, but coming here [to EC4U] has been an eye opener. I'm looking forward to coming back and doing my 18th Edition."
EC4U would like to wish Francis all the best in his career and with his new qualification!
If you would like to find out more information about the course Francis completed, take a look at our Level 3 Inspect, Test and Periodic Package. 
Back to blog