EC4U Rating: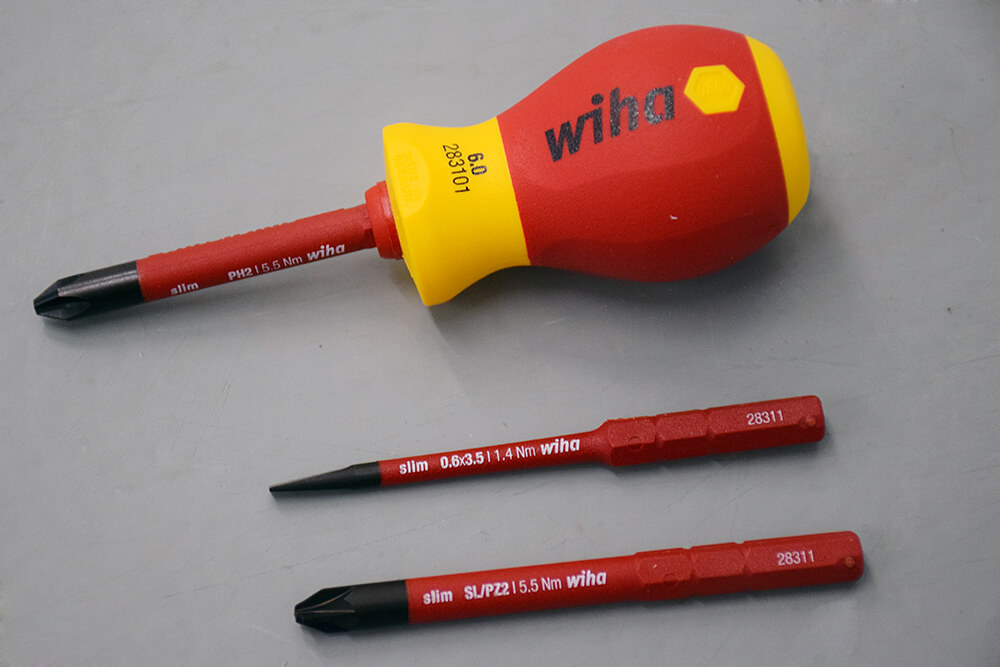 Features:
Interchangeable VDE rated SlimVario blades, pop on and off to change.
Pocket sized stubby screwdriver for those hard to reach places.
Handle is multi faceted to ensure firm grip and non-slip.
Blades included in the set: Phillips PH2, Phillips PZ2, and slotted 3.5mm.
Don't underestimate the power of a Stubby screwdriver. They may not look like much, but they can be quite useful and powerful in tight spots, where regular sized screwdrivers just can't reach.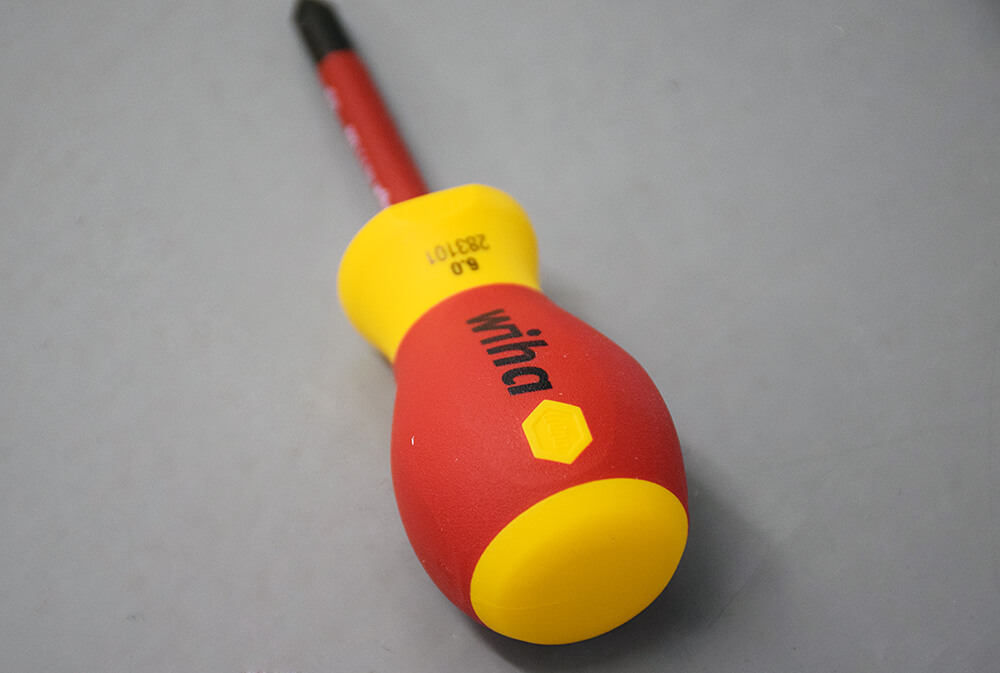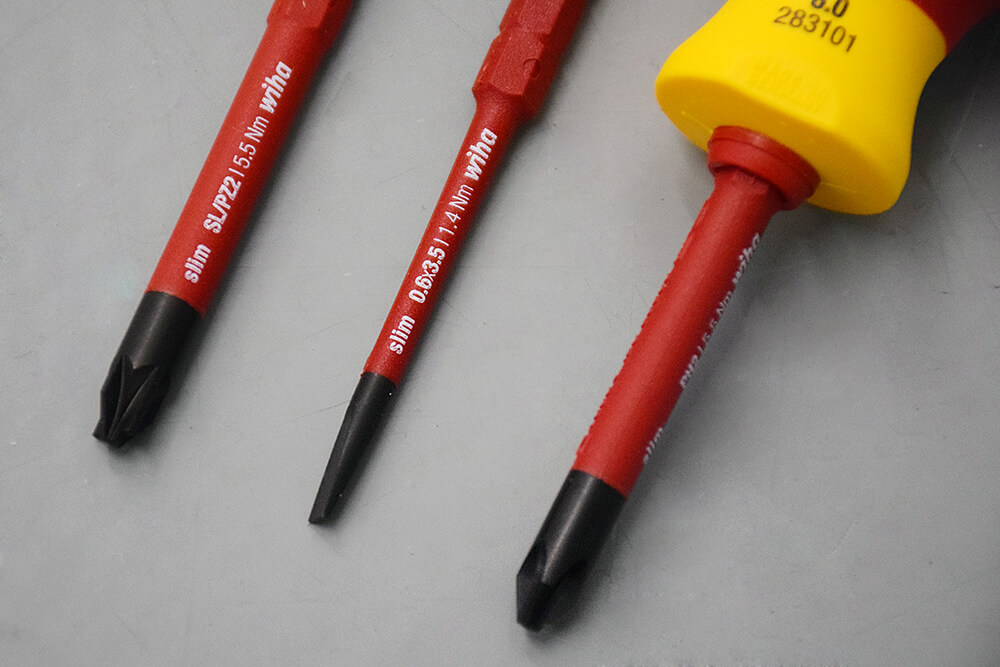 Wiha's design features many stand out benefits that make this Stubby screwdriver a firm favourite in our tool belt. At just 105mm in length (with a blade on), it is designed to be able to access nearly every type of electrical installation.
With 3 interchangeable SlimBit blades, you can simply pop on and off, switching out to get the blade you need. The only downside to them being interchangeable blades is there is always a risk that you may lose them due to their size.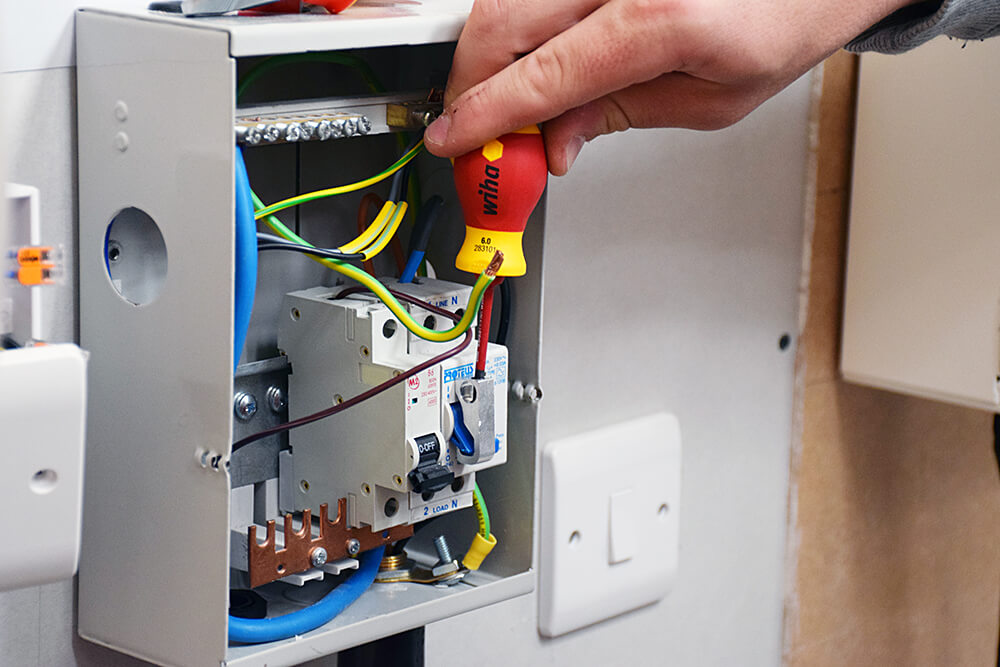 "The PZ2 blade is specifically designed for breakers, and the PH2 is for standard screws, " our electrical trainer explains. "The screws used in a consumer unit have space for a slot and a star and the Wiha is designed to grip into the screws. You can also get in quite close and do them up, as the handle isn't bulky at all!"
Whether you're just doing a quick job or an on-site survey, you can easily fit the Wiha Stubby in your pocket and eliminate the need for a full set of screwdrivers. This Wiha set also ensures you can still get a tight, firm grip on screws, no matter the positioning.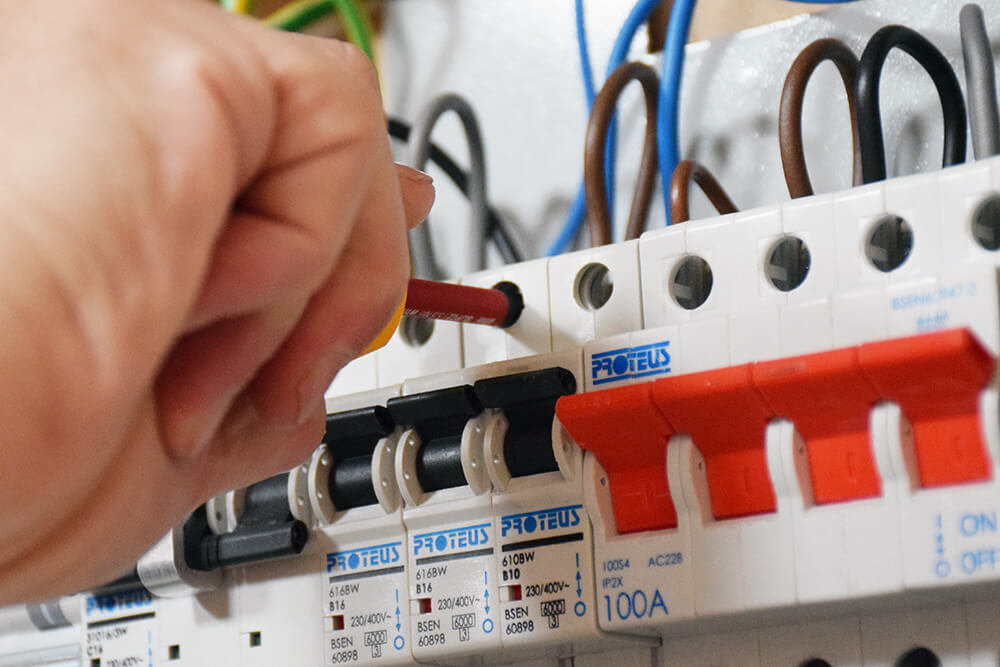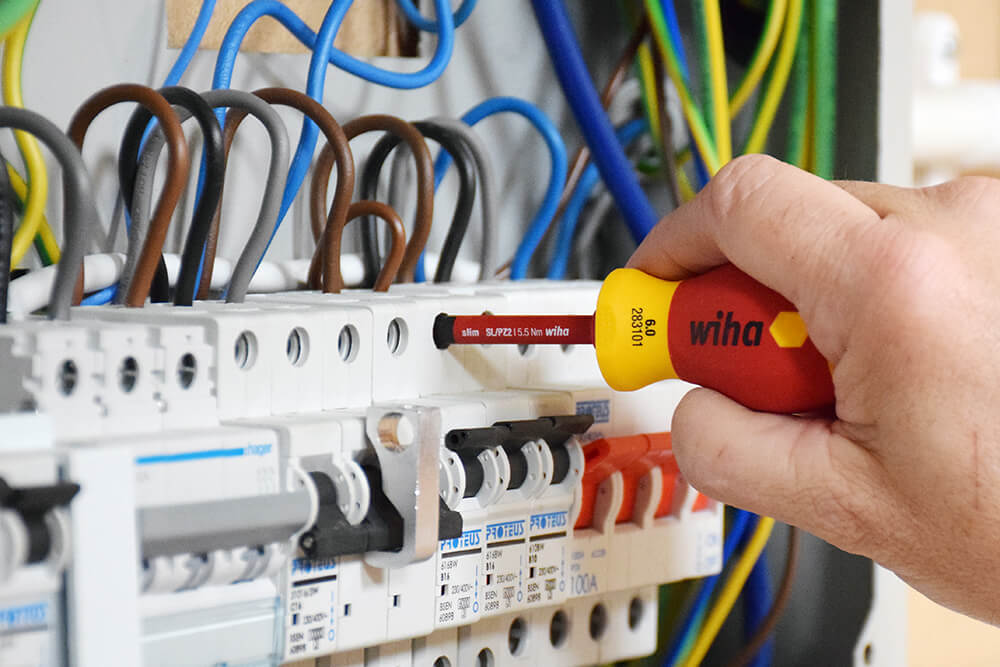 The handle has a soft rubberised feel, with Wiha's signature SoftFinish and is also multi-faceted with "roll-off protection". Our electrical trainer loved the high quality feel and performance of the tool, "when using the Wiha Stubby, I can grip and twist it without using the rest of my body, which prevents the risk of back injury."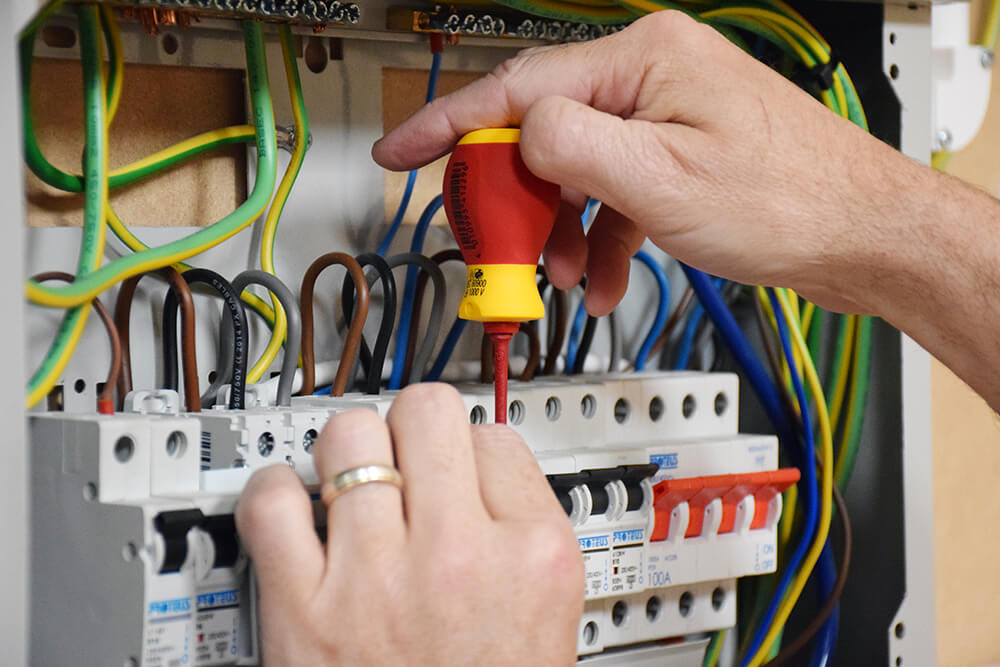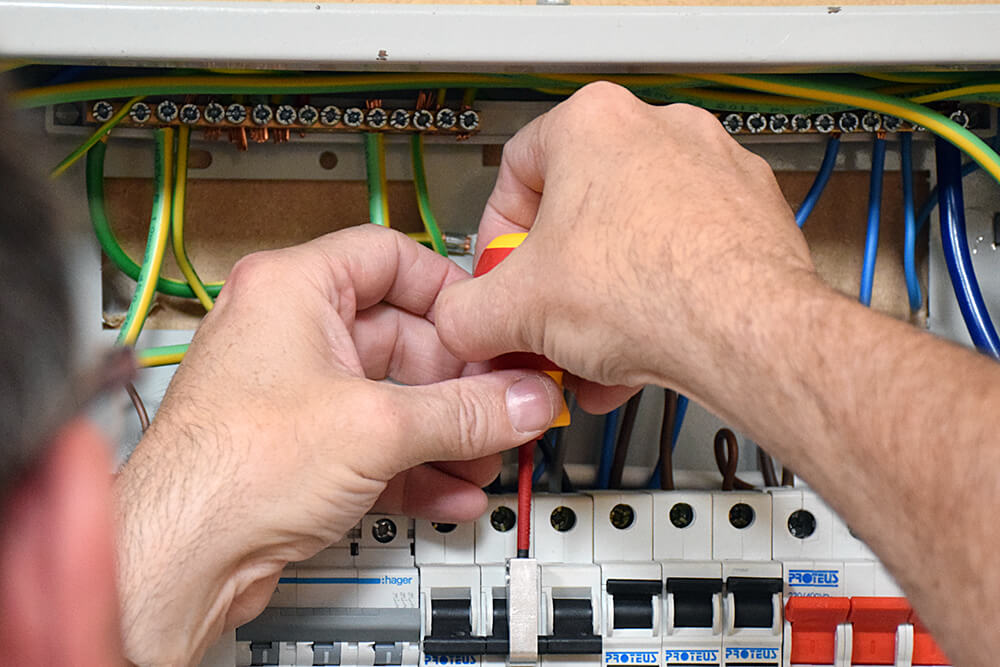 After a few uses already in our electrical training centre, there is no sign of damage to the blades.
We would give the blades and handle a 5 star rating, but the set as a whole 4.5 stars, as we feel it needs a pouch to keep it all together.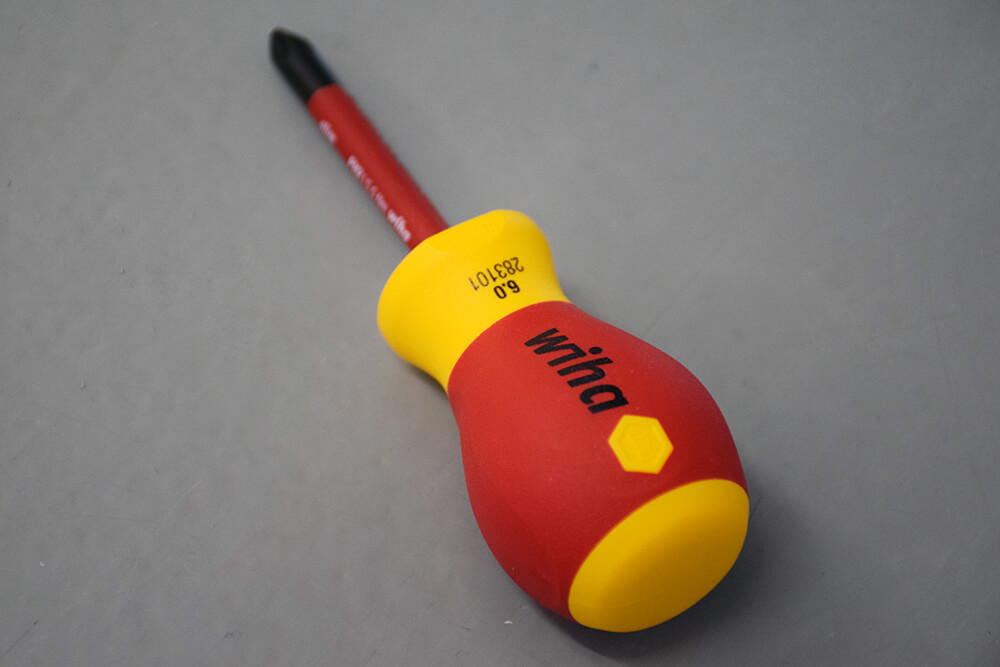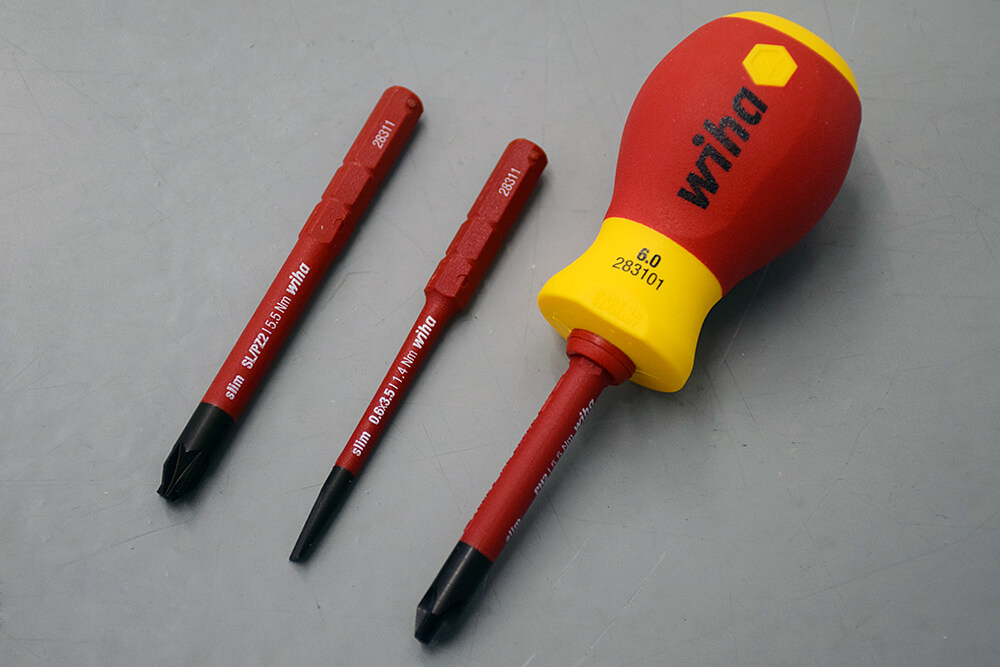 Pros:
Rounded, faceted handle for better grip.
Compact tool with a great design, with interchangeable blades.
VDE rated, tested at 10,000V AC and approved for 1,000V AC.
Slim blades for tight access in electrical installations.
Cons:
Could improve by selling the set with a small pouch to fit the blades and handle in, just to keep them all together.
The Wiha Stubby Screwdriver set is available to buy from CEF for £19.95 +VAT.
Looking to expand your tool kit? Take a look at the Jokari Cable Knife System!
Back to Electrician Tools