EC4U Rating: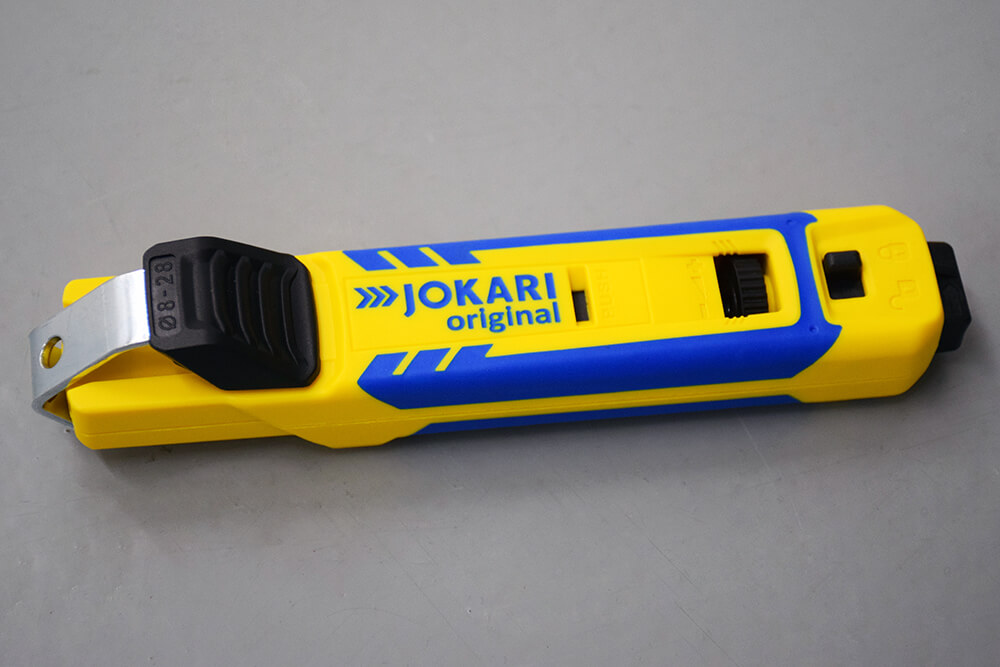 Features:
Easy stripping and dismantling of cables with just one tool.
New design has increased safety features, with automatic blade protection that covers the hook blade when the tool slips off the cable.
Updated to have a new sight window in the hook attachments, so you can see exactly when the cut lines up.
More flexibility with a variety of hook attachments to strip any diameter of cable from 4-70mm.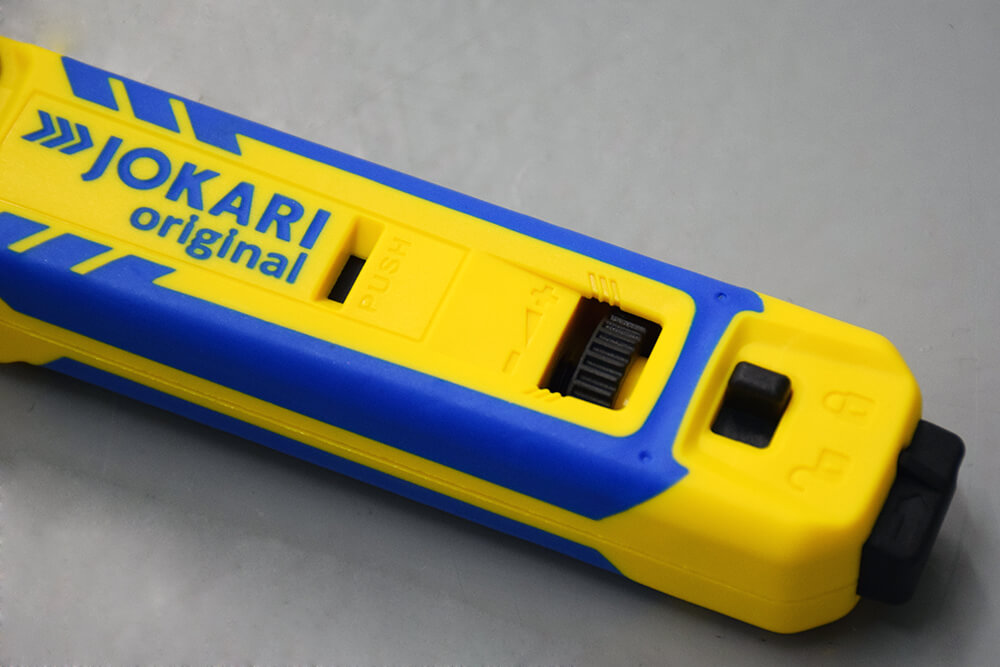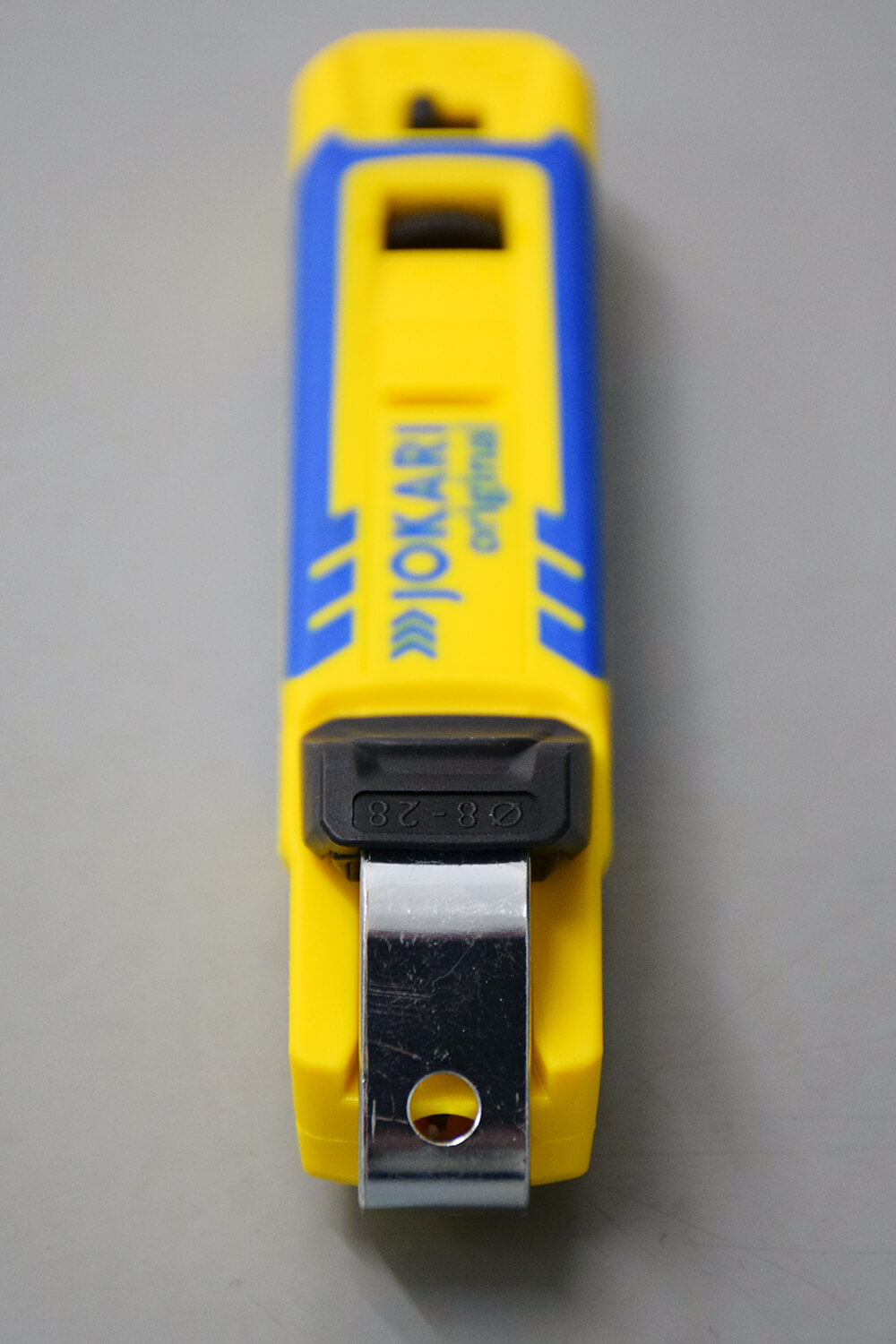 Jokari are constantly improving on their tool designs to make them even more efficient. Their latest redesign is of their popular cable knife, which is one tool for stripping and dismantling a variety of cables from 4-70mm diameter.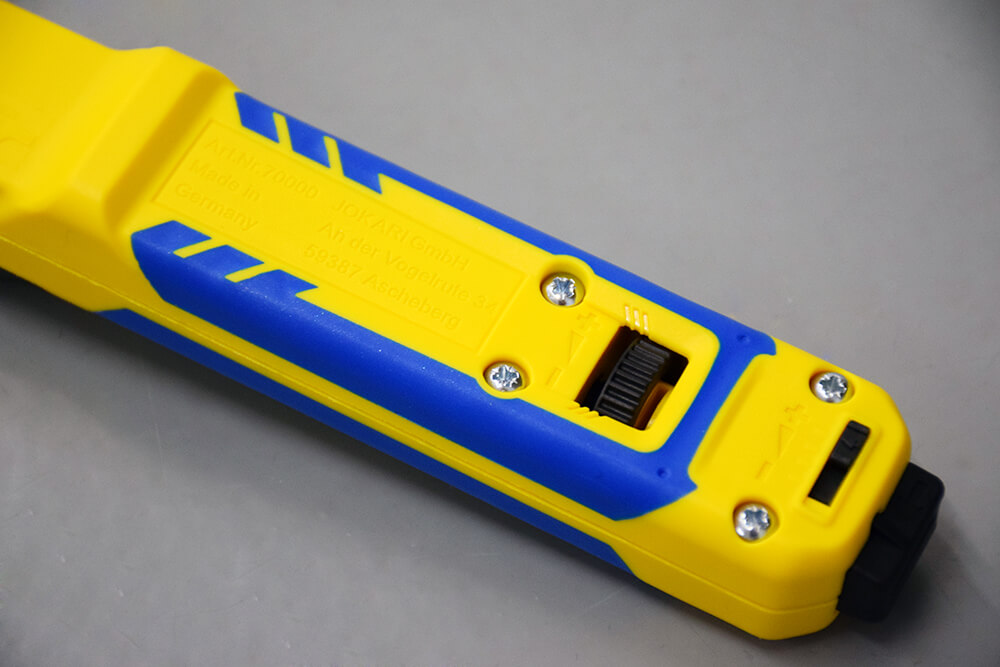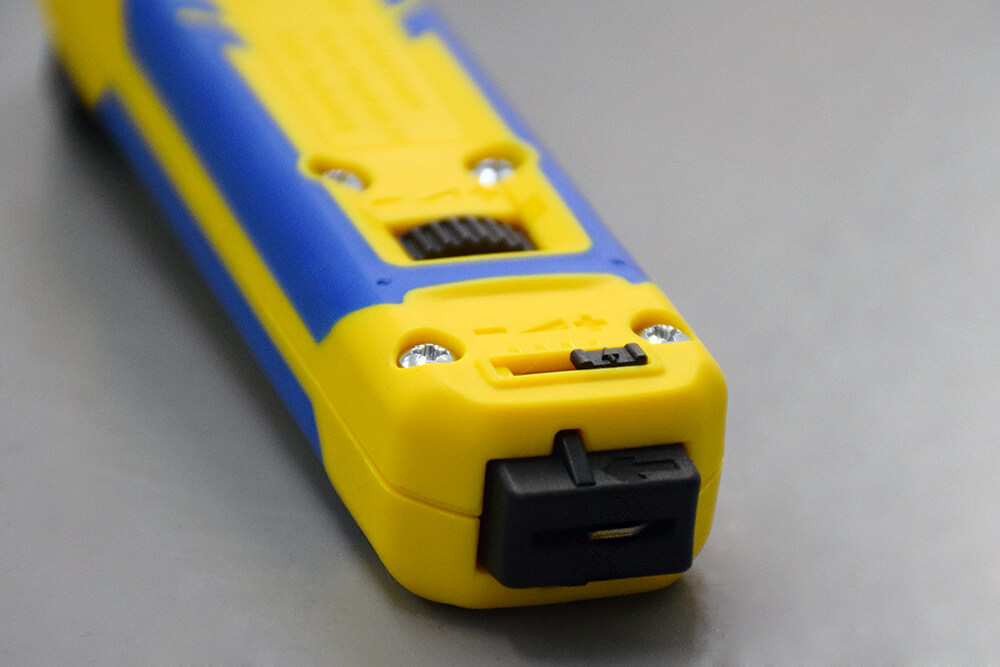 "It's really useful for making off 3 phase boards or big boards where you need quite long circuit tails or quite long tails to dress the board. You could use a Stanley knife, but that's both laborious and dangerous. You could slip and cut yourself, but with the Jokari, you simply slide it over, twist it around the cable and then pull away from yourself to strip the cable."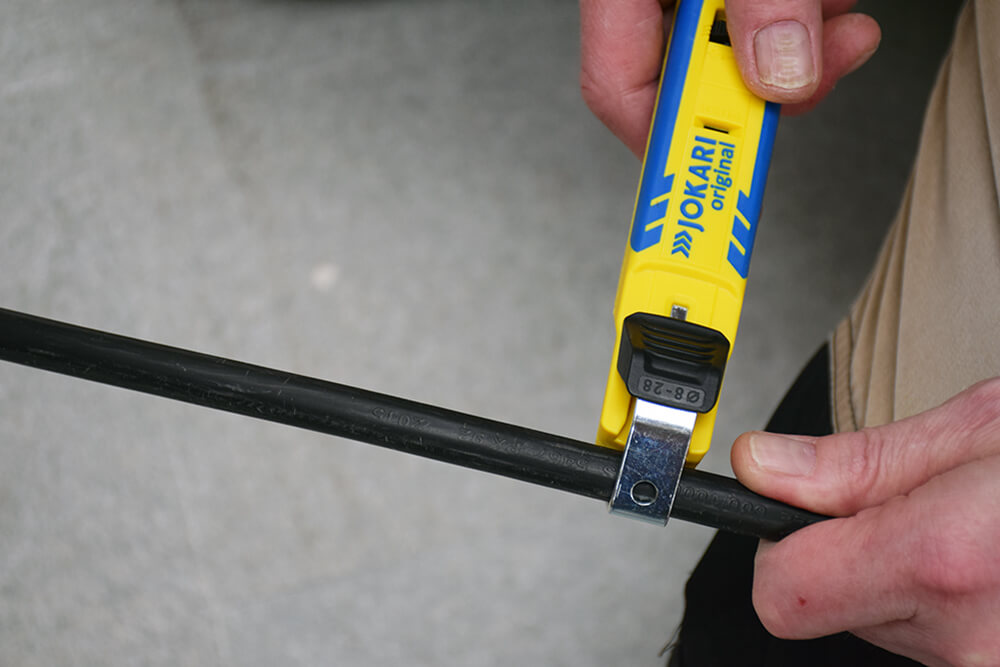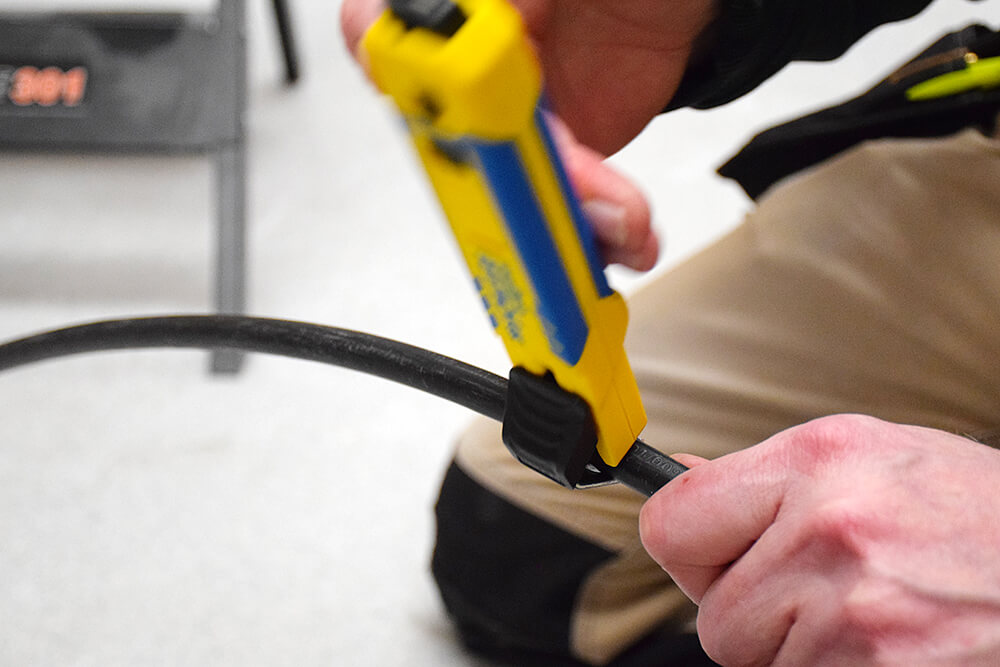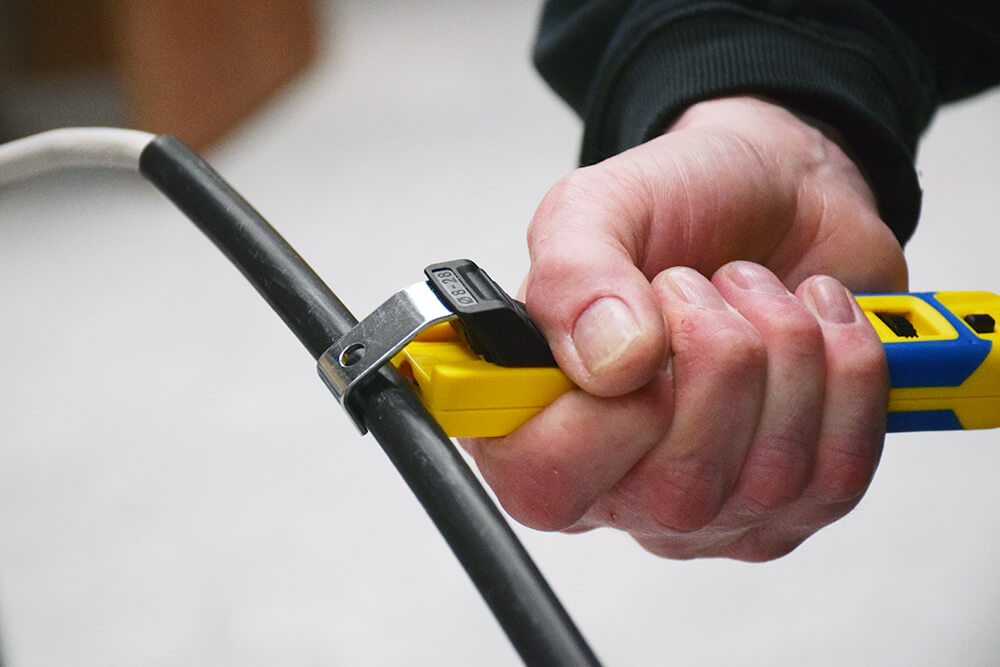 The tool cuts through cables neatly and precisely, while gripping the cable firmly with a hook attachment. Larger hook attachments can be bought to accompany the tool and cater for larger size cables, and are fitted by simply clicking into place.
Within each metal hook attachment there is also a small sight window, a new feature designed to make sure that you can ensure that the cut lines up with where you want it to, before cutting.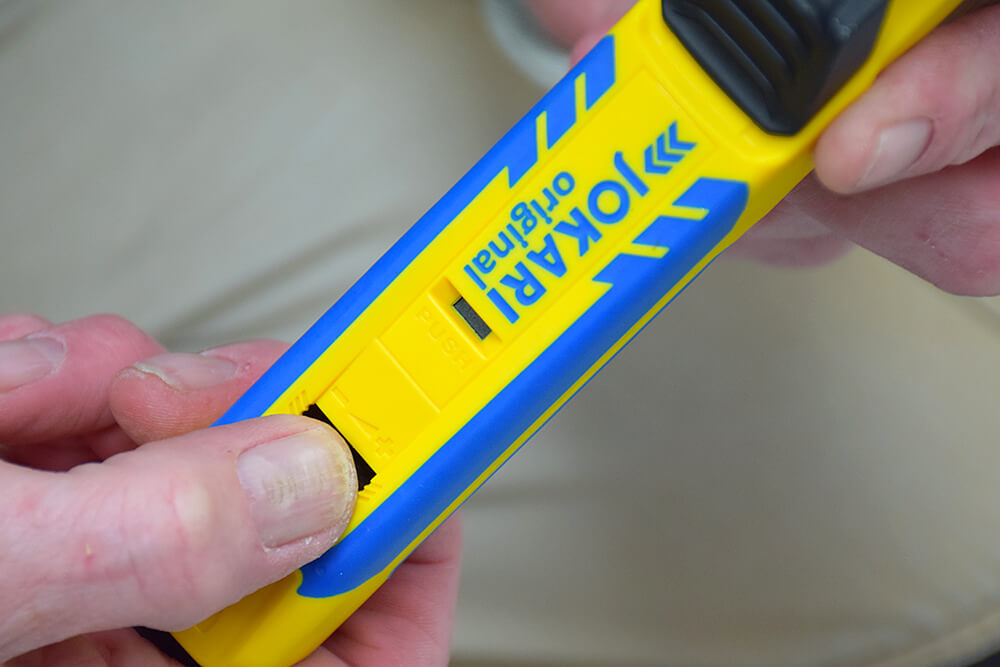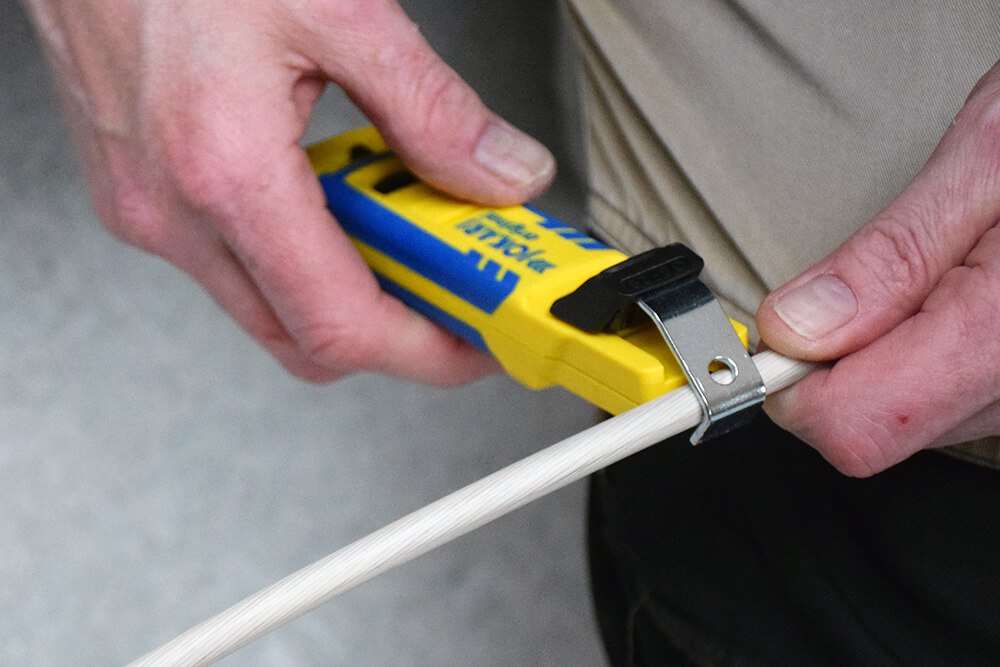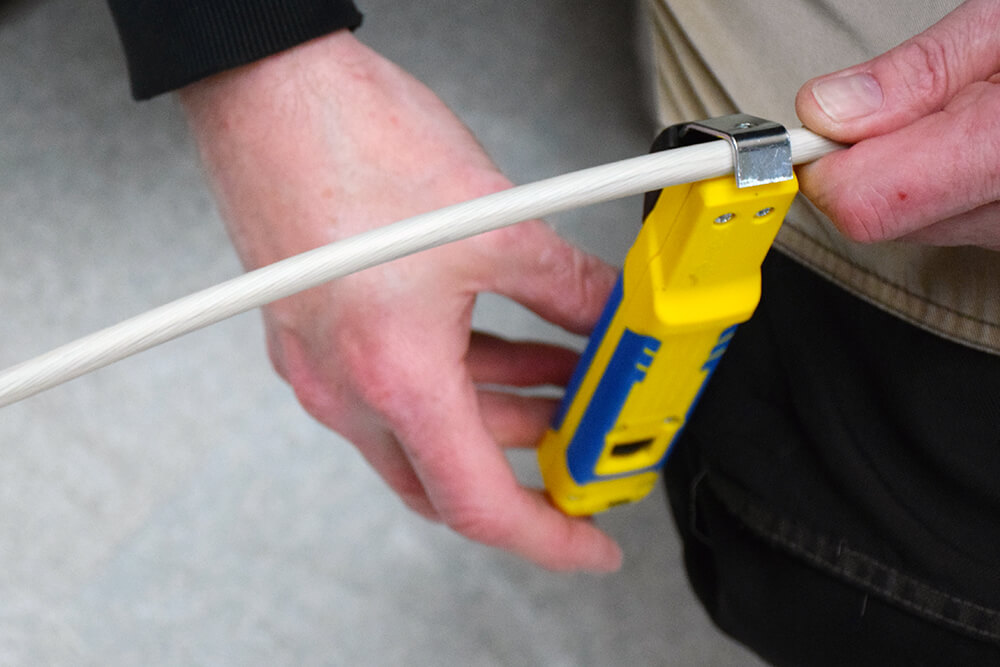 With new safety features, this cable knife is sure to become a necessity in any electricians tool bag. It comes with a small retracting hook blade at the end, which has a blade guard over it to ensure that the blade is only ever exposed when it's being pushed against the cable insulation.
When the blade comes off the insulation, the blade guard automatically covers to prevent any injuries and locks back into place.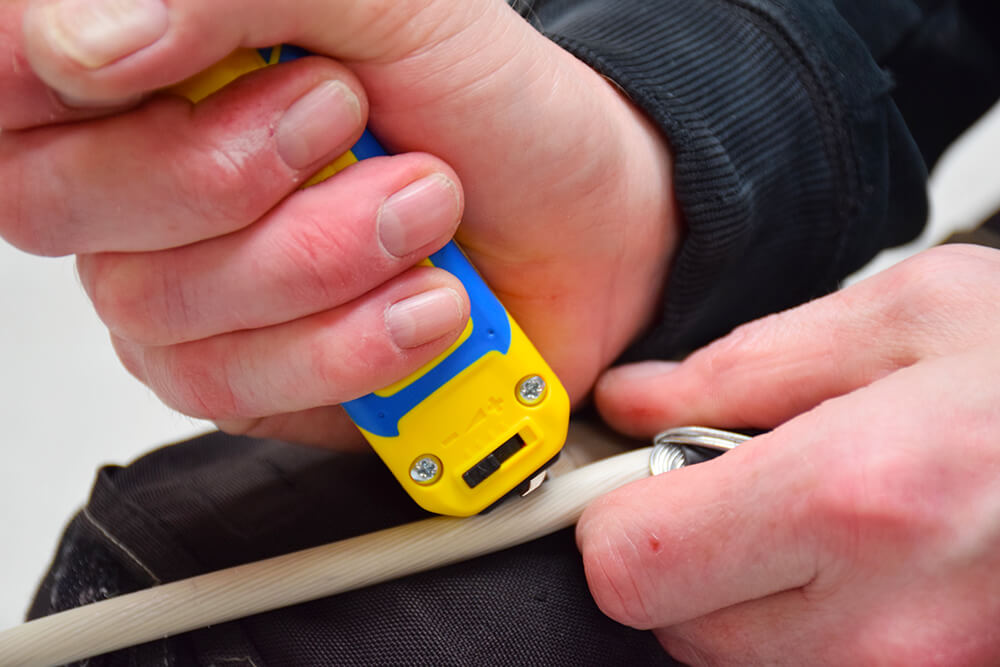 Our electrical trainers love the new upgrades made to the tool, "The retracting hook blade is a really handy feature, because once it comes off the cables, it pops the lock on and it can't come back out until you unlock it." He explains "If you're stripping cables on your leg (like many tradespeople do!) it will automatically go back in once you have finished. By popping the lock back on, it stops you cutting your leg."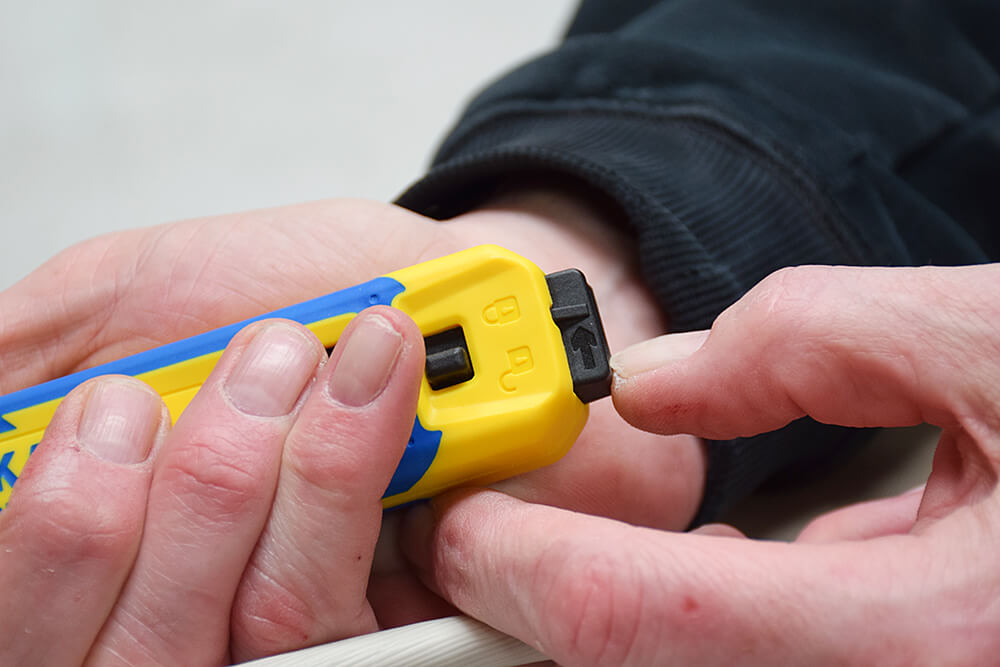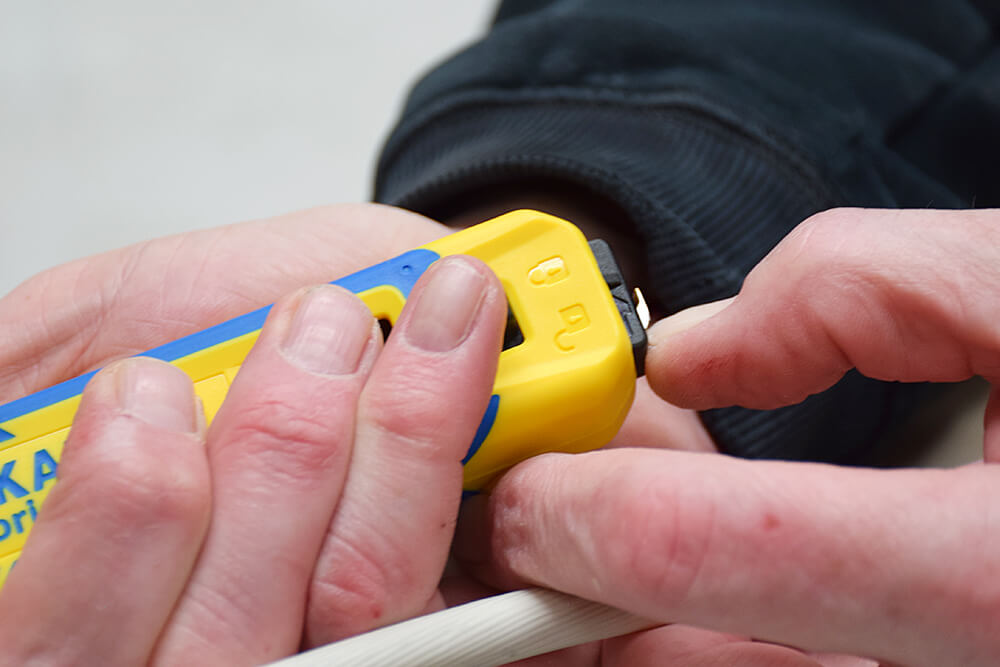 The new and improved design aims to speed up the job and prevent any potential injuries. "I've been using the Jokari Cable Knives for years, but this is a much improved version and you can do the inner and outer sheaths now too." Our electrical trainer says, "I think it is spot on, you really couldn't improve on it – it's brilliant!"
Pros:
Inner and outer sheath stripping.
Auto retracting hook blade.
Comes with a hook attachment suitable for 8-28mm diameter cables. Variety of other size hook attachments are available to buy.
The Jokari Cable Knife comes with a standard 8-28mm hook attachment and can be bought from CEF. Hook attachments in sizes up to 70mm can be bought separately.
Looking for more Jokari tools? Take a look at our All Rounder Wire Stripper review!
Back to Electrician Tools