EC4U Rating: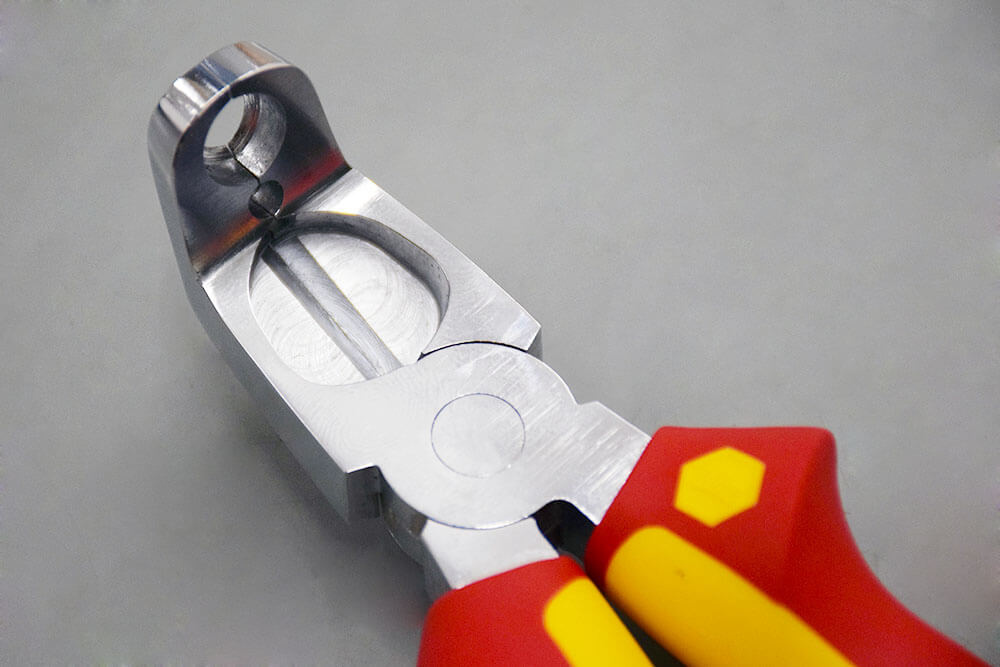 Features:
Three tools in one: diagonal cutter, stripping pliers and skinning pliers.
VDE rated and individually tested for up 10,000V.
Angled head means you can get to hard to reach places.
Suitable for cutting hard and soft cables and wires, but best for fire protection cables.
Wiha are a German tool manufacturing brand, with over 75 years of experience designing hand tools. Their tools provide comfort, performance and efficiency and their newest tool on the market tackles three functions in one.
Our experienced trainer found the Wiha TriCut pliers to be easy to use, with three separate functions that work together to produce a clean finish.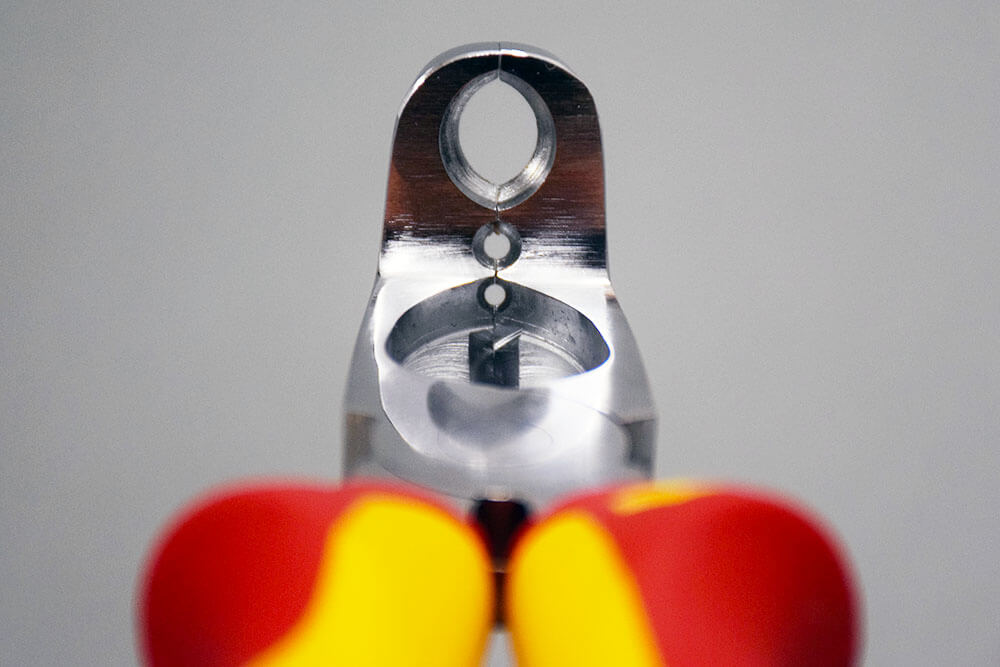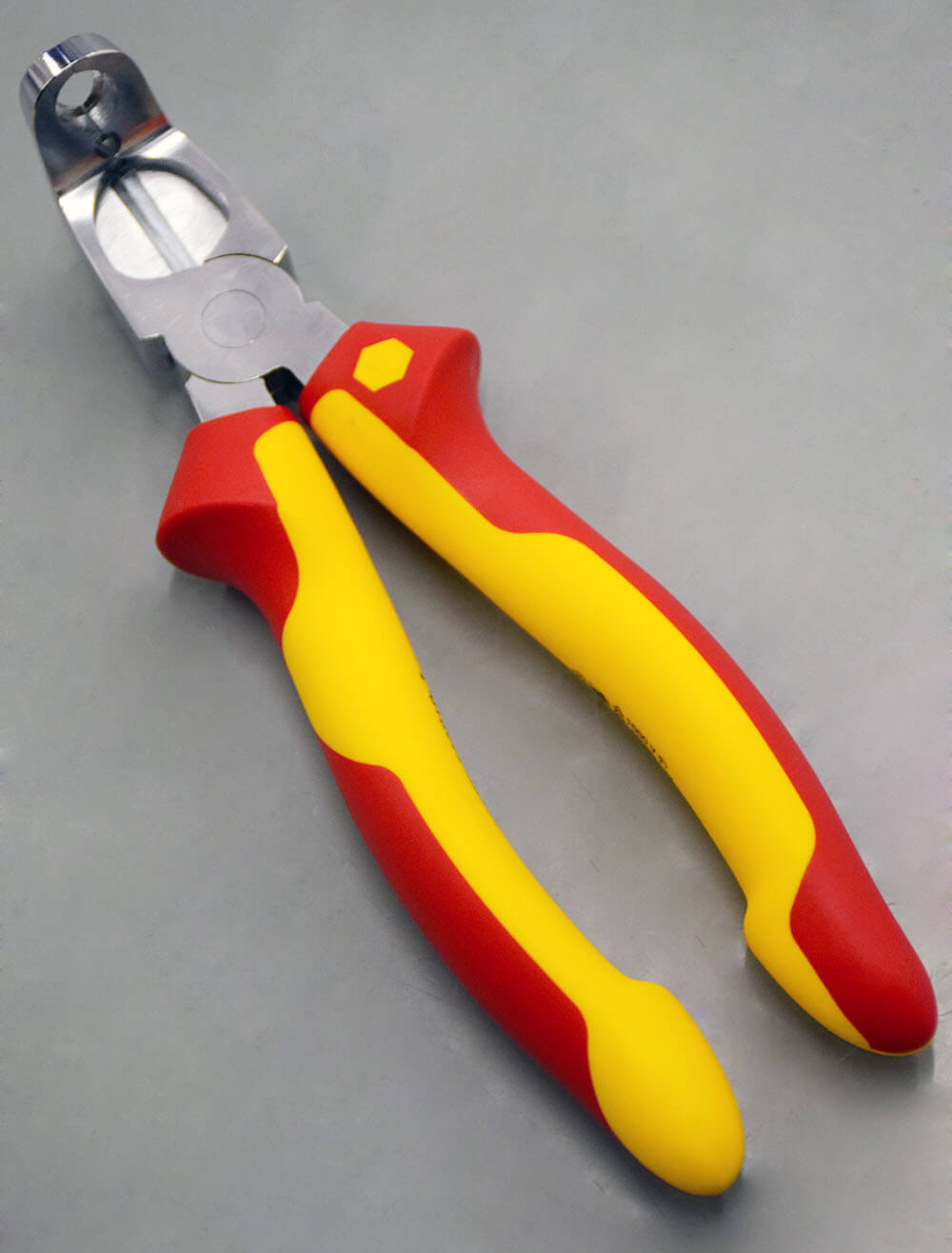 The pliers feature an angled head, which means you can still access junction boxes and distribution boxes easily, without being confined.
"I like that the angled plier head can also be used after cutting the cable, to help pull off the outer sheath." Our trainer says, "stripping the conductors also works great at this angle and allows you to strip the wires with minimal effort."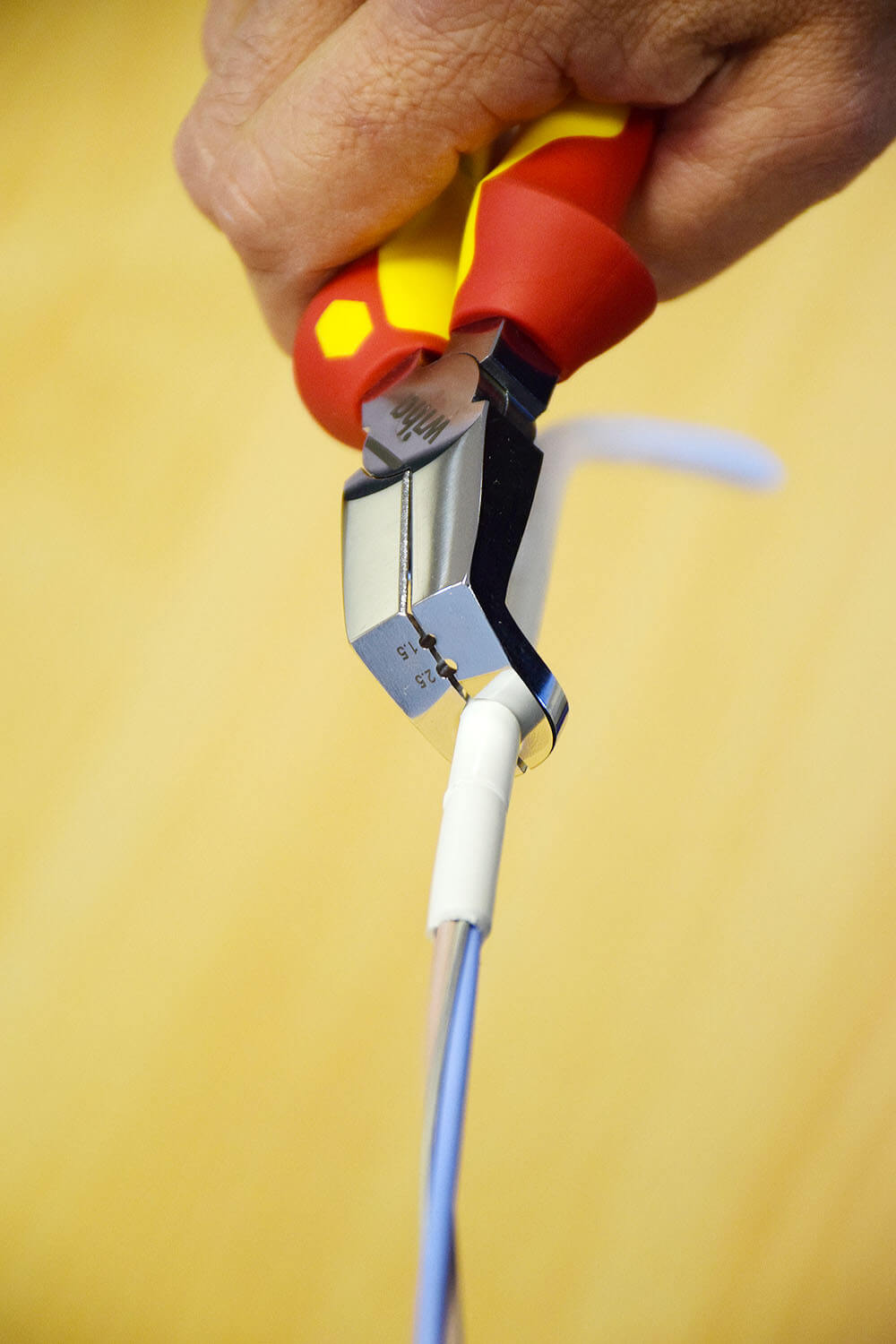 "Other cable strippers don't deal well with this type of cable because it is too soft and you can actually pull this type of cable straight off with your fingers, so to have a specialist tool to do it is very good."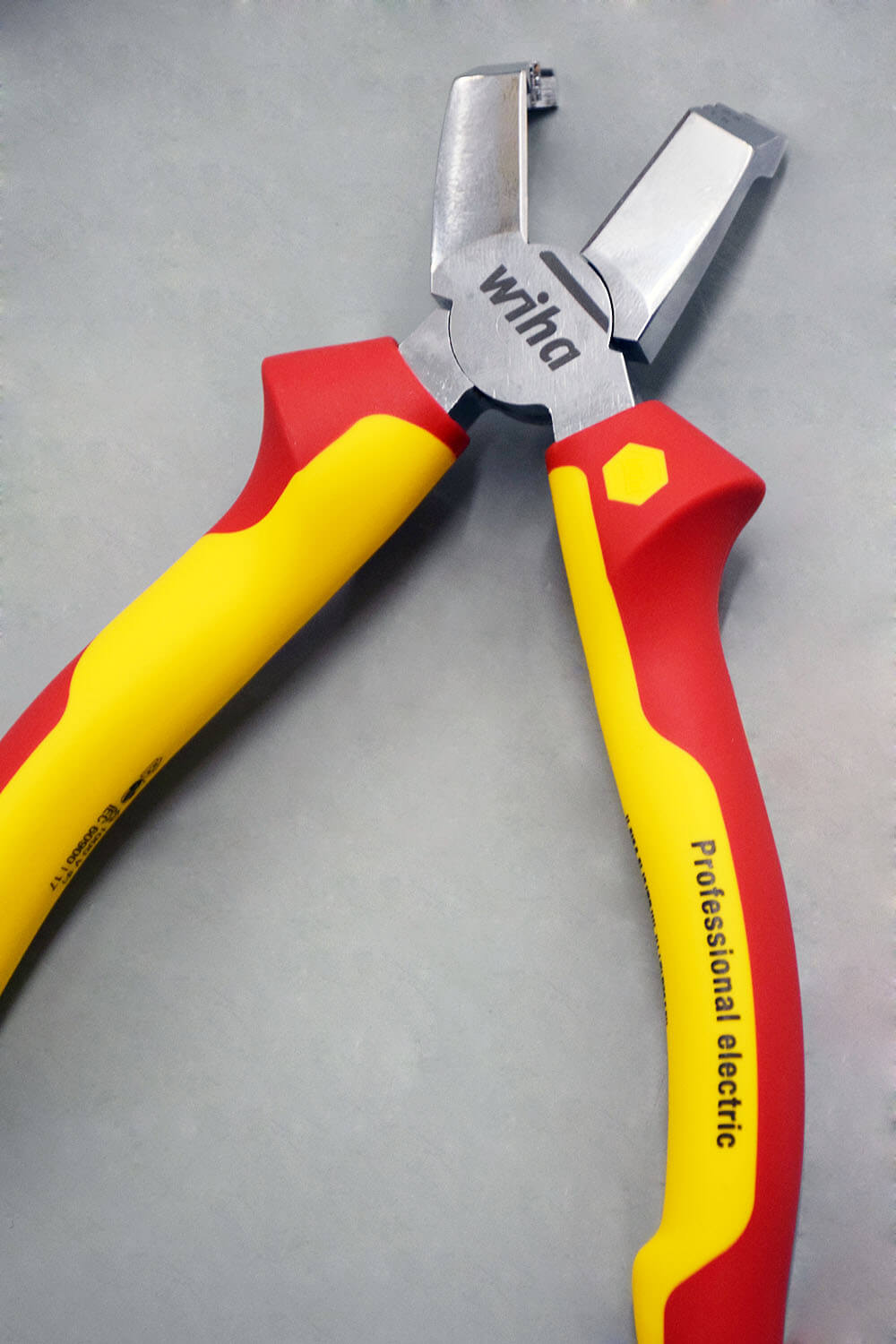 The straight cutter is also "very good as it will cut small chain, so that is a handy feature" our electrical instructor explains. The comfortable, ergonomic handle on the TriCut pliers means that you aren't applying excessive force for each function and risking injury to yourself either.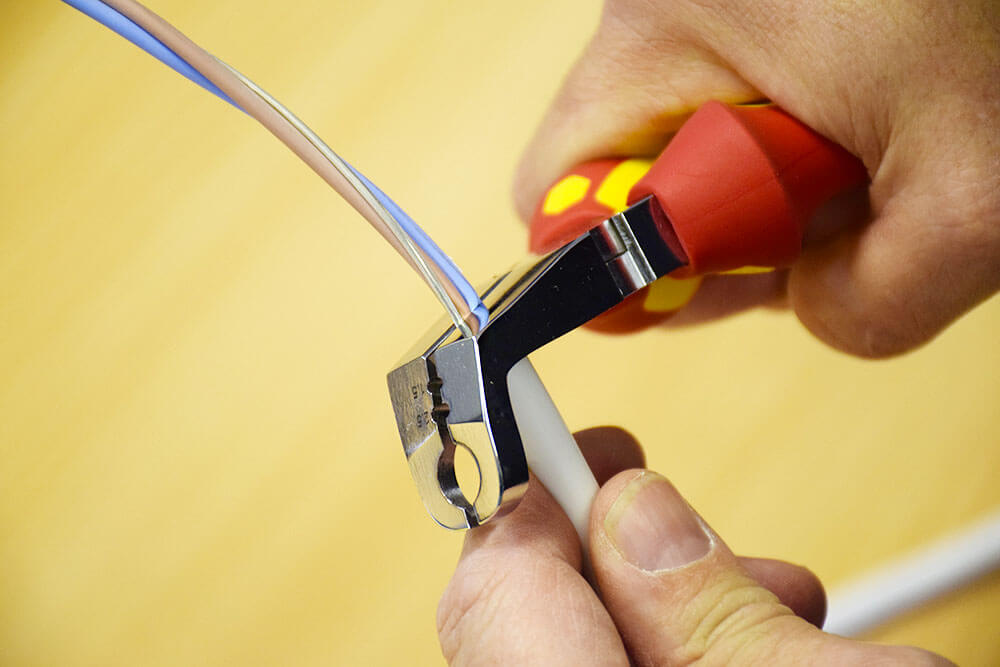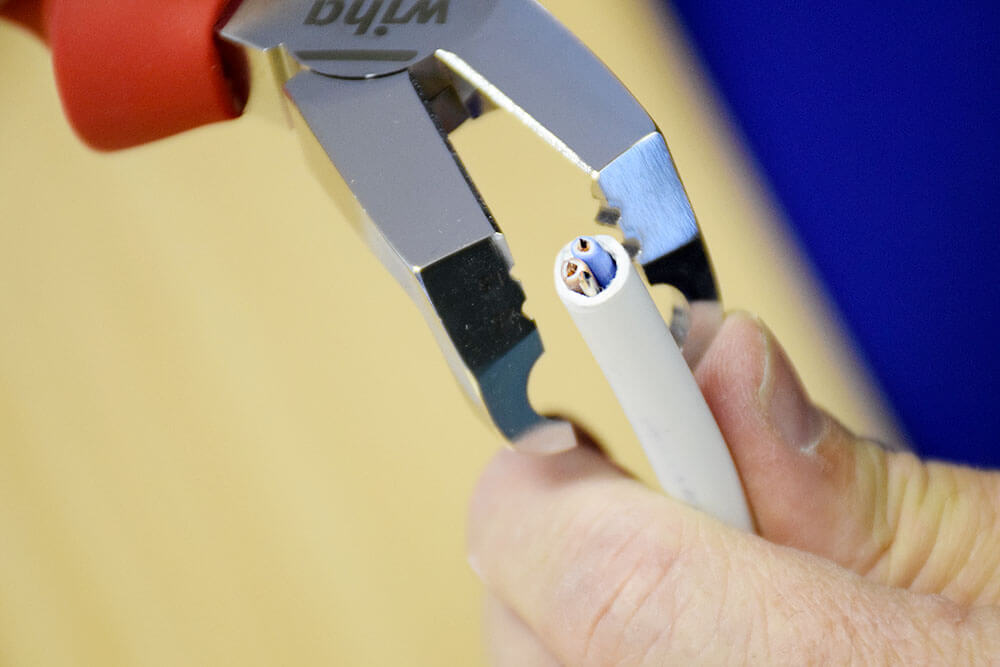 Our only improvement to the TriCut pliers would be for the stripping plier to have a slightly smaller diameter, in order to cut through flex and not damage the inner. With this improvement the tool would become more universal and versatile to use on site.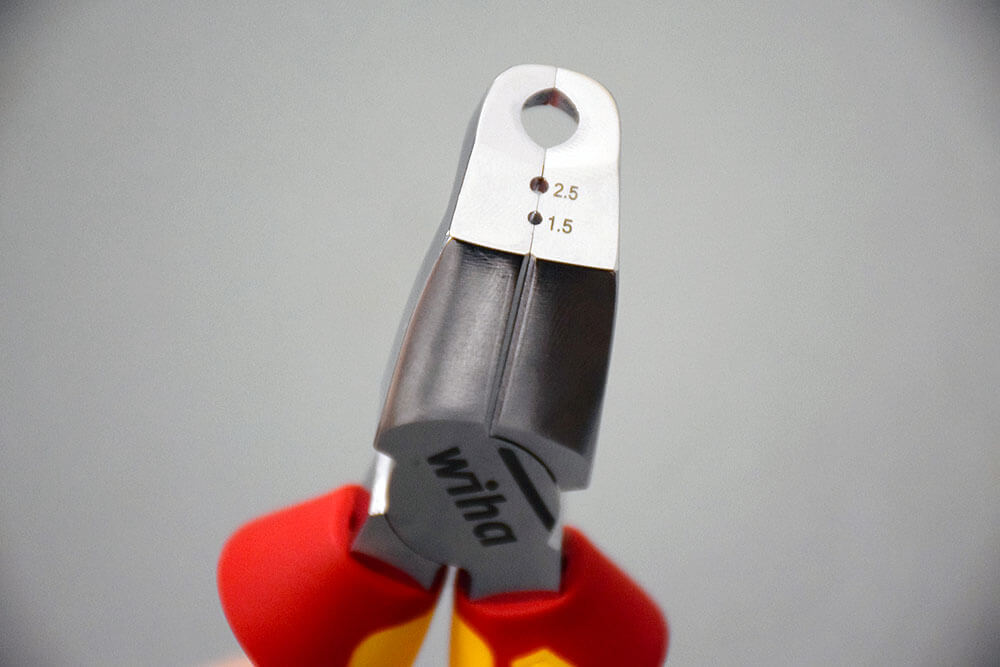 The TriCut professional installation pliers are a specific tool designed for a specific type of cable; we found them to be most suitable for fire protection cables like FP200.
Currently, fire protection cable is not a commonly used cable for domestic installers in the UK. This tool is brand new on the market and understandably very specialist, so only useful and worth the price tag if you are using lots of FP200 cables on installs.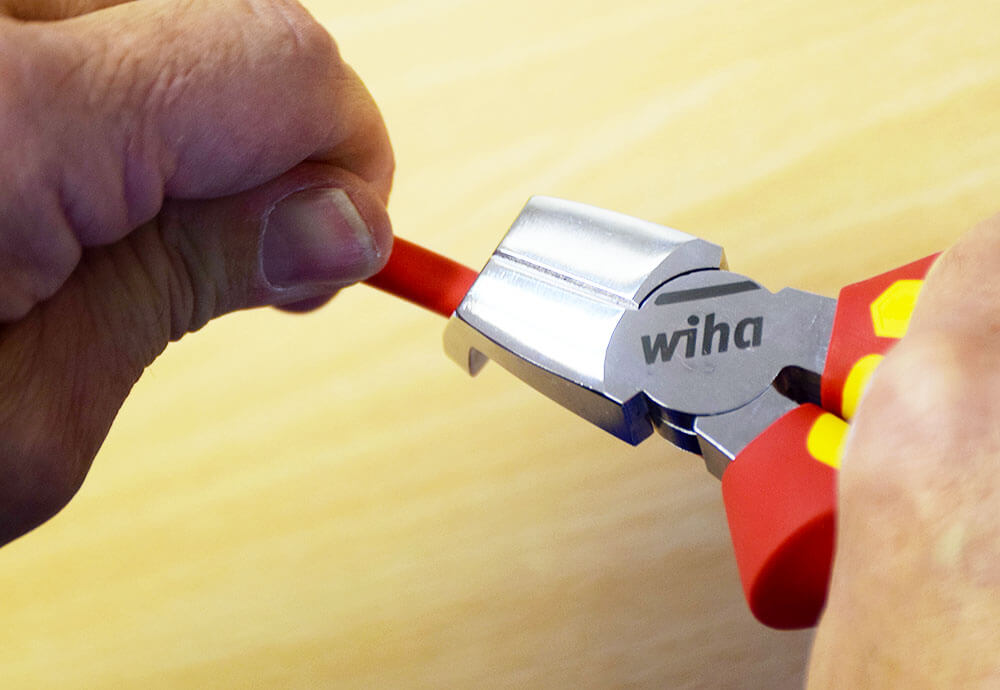 We think that with the increase in fire regulations and one of the ways to meet the new regulations in the 18th Edition, about premature collapse, would be to use FP200 cables with p-clips across a property.
Our trainer goes on to explain that "then it would be metal containment and fire proof cable throughout, which is probably the cheapest alternative to putting containment in."
"Once we match very similarly to the German standards, then Wiha's TriCut pliers will become extremely universal and useful on site" our trainer predicts.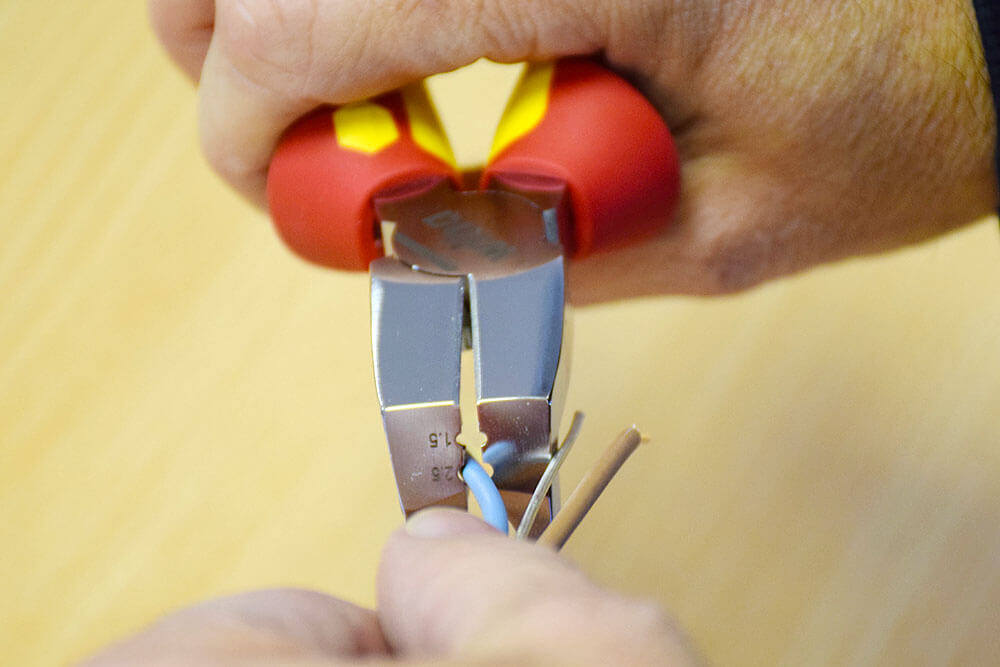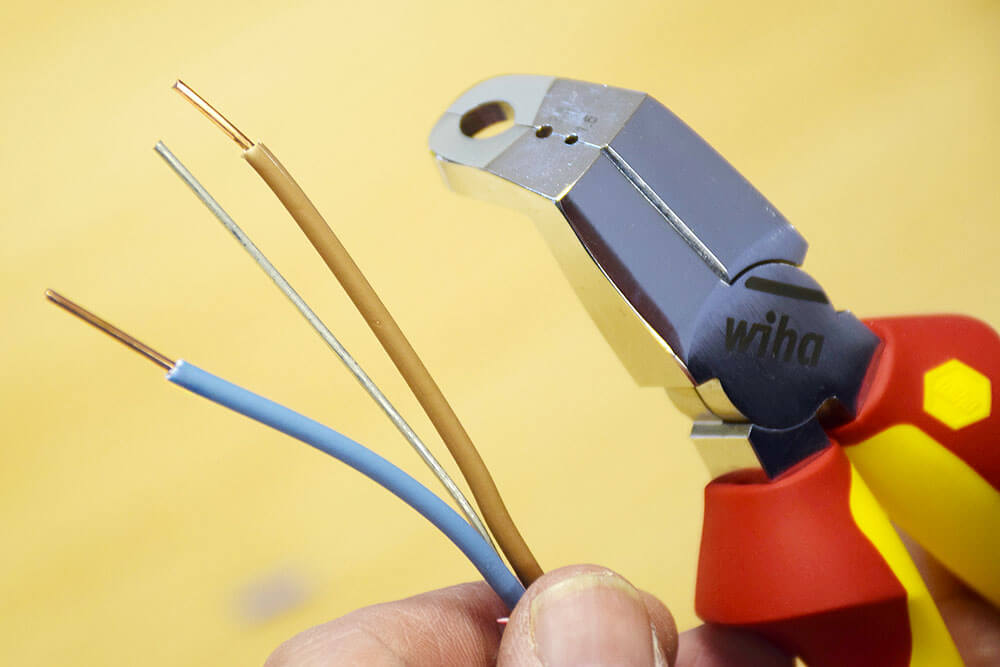 Pros:
Three tools in one so less tools to carry around while on the job.
Straight cutter and the thin wire stripper are quick, efficient and clean.
Round cutter and stripper allows you to get a good angle when in confined spaces and pull on the cable.
VDE rated to 1000V.
Cons:
Price is a bit expensive for a tool that serves a specialist cable.
A more universal fit would be more beneficial, with a smaller diameter stripper.
Wiha TriCut Pliers are available from Wiha directly or through various online retailers.
Back to Electrician Tools