EC4U Rating:
Features:
Time saving prewired junction box that speeds up installation time on site.
At 32mm thick, it is small and compact to fit above the ceiling for a variety of lighting fixtures
Two different products to cover your everyday needs and also work together.
There's a new, revolutionary product on the market for electricians and we've got one of the first reviews.
From Flex Connectors, comes a brand new innovative design that is guaranteed to speed up wiring on site. Quickwire is a prewired junction box with a push fit design, which means there's no need for clips, clamps or covers.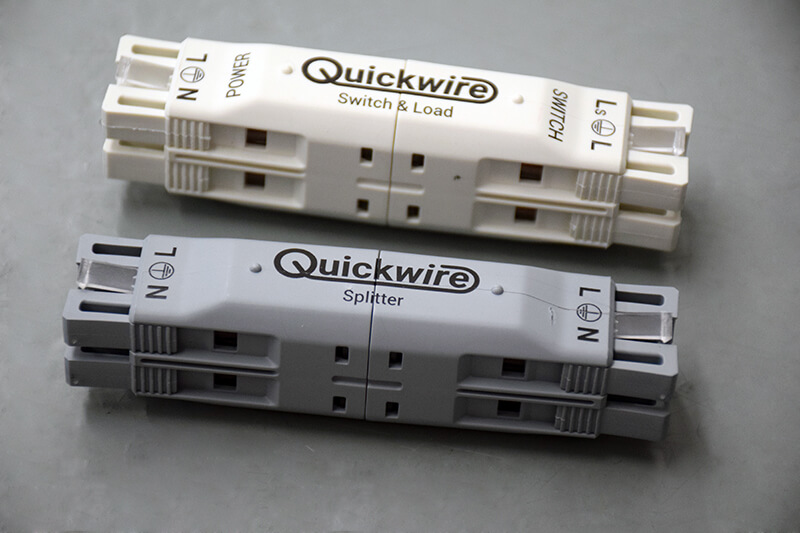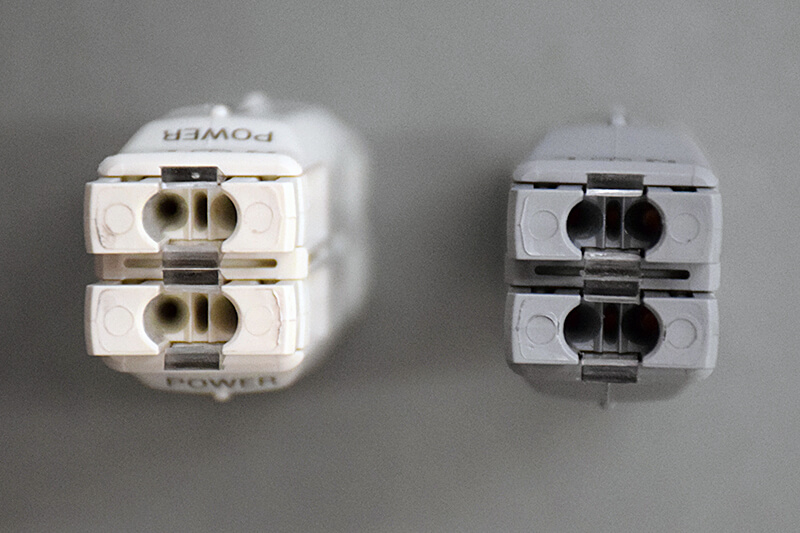 The junction boxes available are a Splitter and a Switch & Load, both can be used and wired up in a record 7 seconds, saving valuable installation time. To use, just strip your wires and push them into the allocated push fit connectors until you hear a click. That's it! Wiring up junction boxes couldn't be any easier!
Each inlet is clearly labelled with cable entry points, meaning this junction box is completely error free and carried out in no time at all.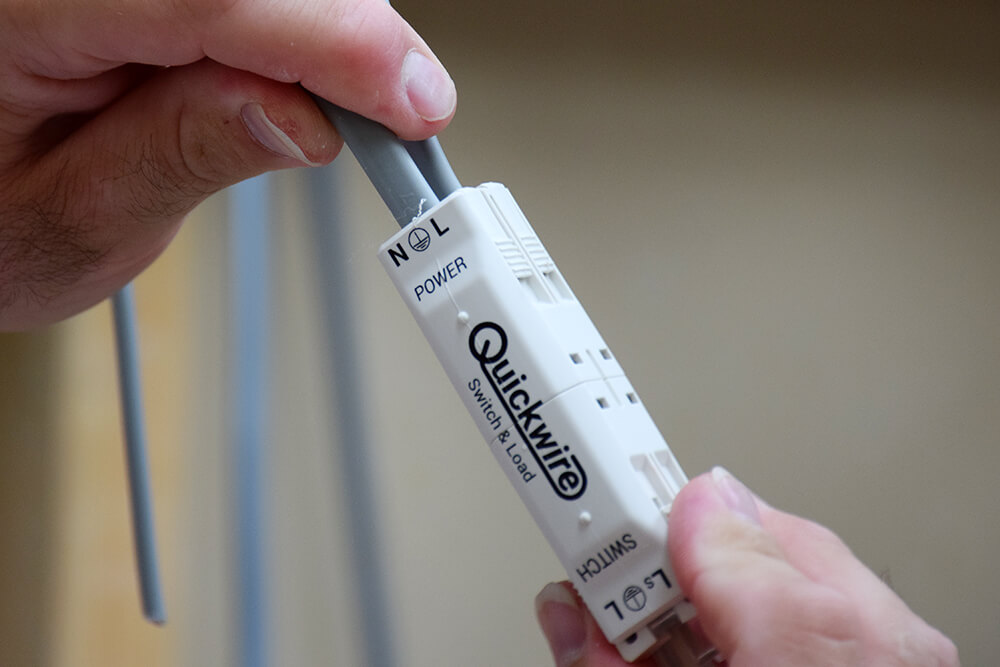 The Switch & Load includes two power connections, a switch connection and a load connection, and if you wanted to carry the power on to a new circuit or room, then you can connect the Splitter with the spare load inlet and continue the circuit.
The Splitter allows you to connect up to 3 additional luminaires (lighting points) for the more complex lighting circuits.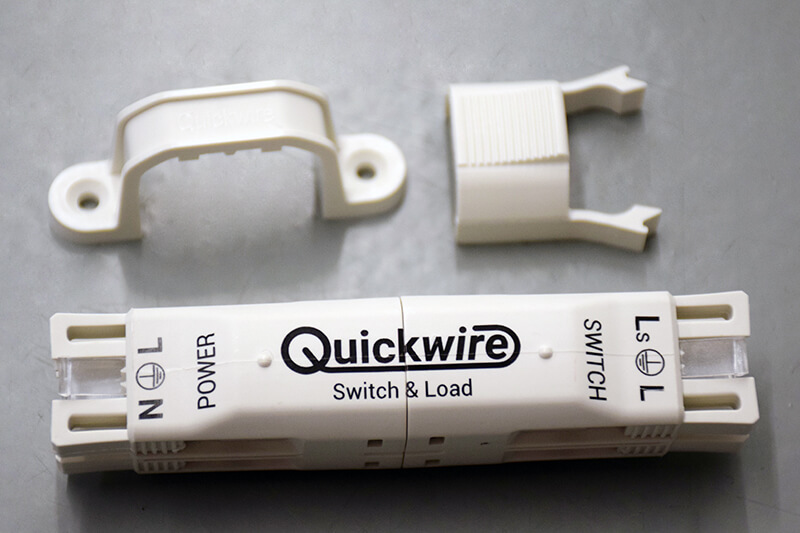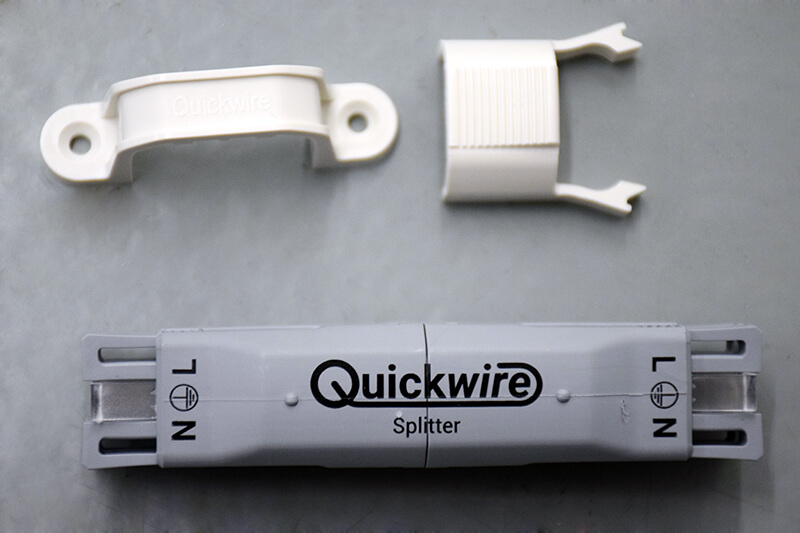 Splitters are priced at £6.73 (+VAT) and Switch & Load's are priced at £7.19 (+VAT). "They are great value for money," our trainer explains "so quick and easy to use and take apart too. They will also be great for downlighters because they're slim enough to stick above the ceiling, which is a huge bonus."
Our expert electrical trainers were incredibly impressed with the product. Our customers recently tested both prewired junction boxes out on one of our mock flats during our Experience Course, and found them incredibly easy to fit.
Our trainers found no cons with the product at all, only advisement's for the future. "It would be great to see if Quickwire could do a power one for sockets and extending ring circuits."
Within each Quickwire set you receive the prewired junction box, mounting grip and a removal tool. "I love that they come with brackets to mount on joists, very good touch!"
Quickwire replaces the needs for time consuming, old junction boxes. "What Wagos have done for old junction boxes and connector blocks, Quickwire has done for lighting, without a doubt!" Our trainer says, "The sparkies out there are gonna love them! These will take the industry by storm and everyone will want to use them!"
Pros:
Quick, easy to use and time saving.
Good value for money.
Slim enough to use for downlighters and come with a bracket to mount to joists easily.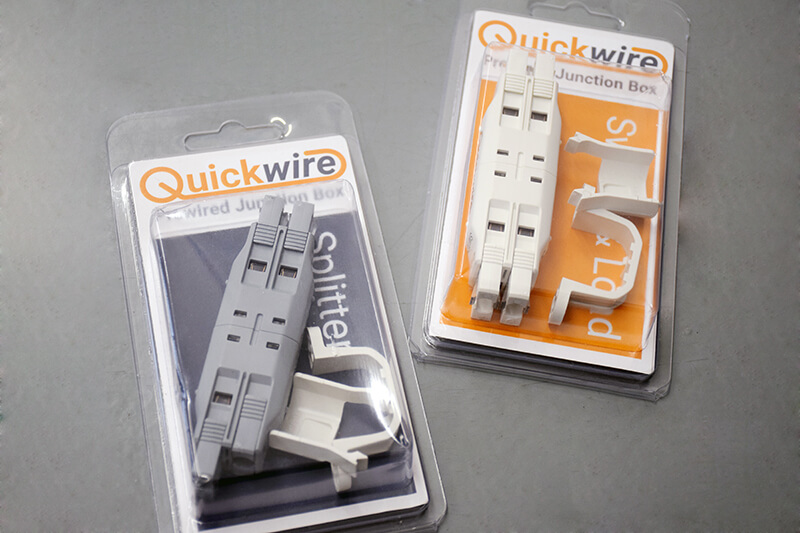 Quickwire prewired junction boxes are available to buy from Quickwire directly or through BEW Electrical. 
Looking for that perfect pair of cable strippers? Take a look at our Jokari Flat Cable Strippers review now!
Back to Electrician Tools