EC4U Rating: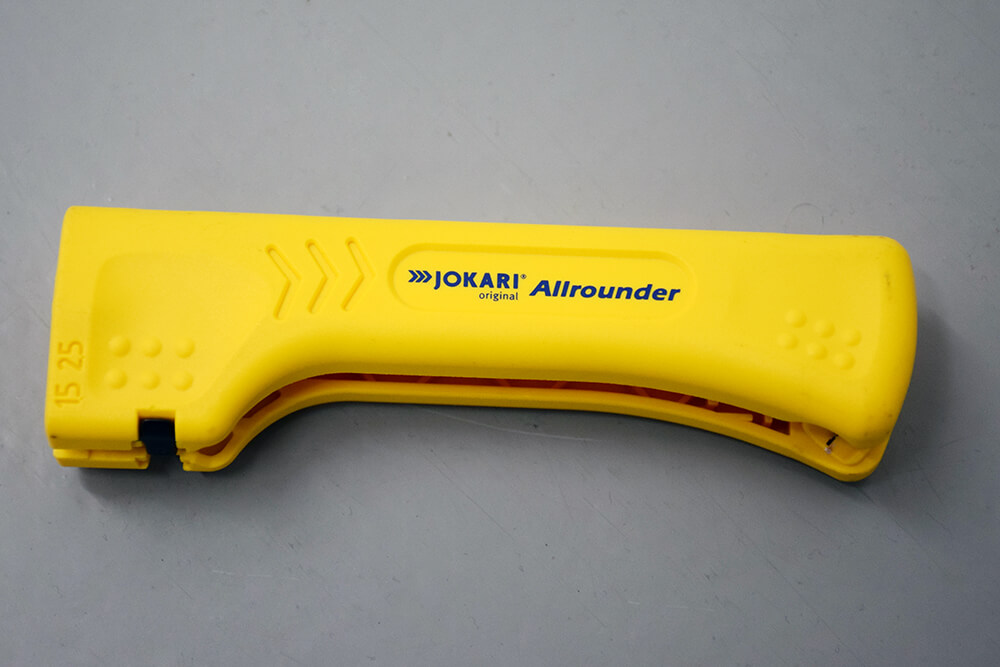 Features:
Can strip any type of flat cable and round flex from 4-15mm.
Useful, handy small size to carry in your tool belt and bag.
Blade doesn't damage the conductors and has 2 preset stripping notches with length stop (1.5mm and 2.5mm).
Longitudinal cut blade for dismantling cables.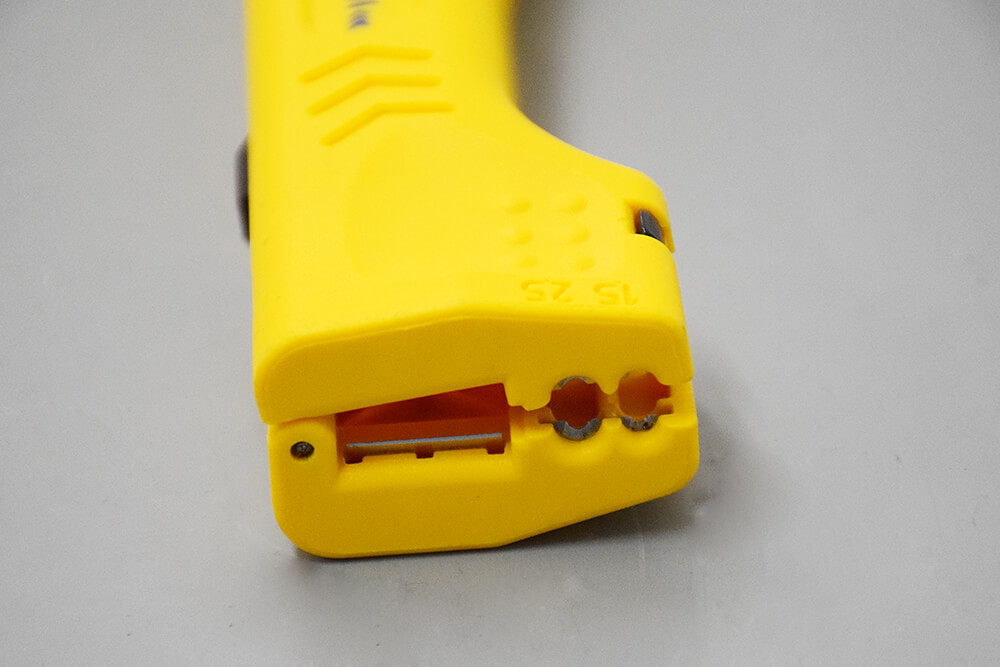 Every tool designed by Jokari aims to make wire and cable stripping as safe and easy as possible. If you're looking for a small, handy tool to strip cables quickly for small jobs, then the All Rounder could be the tool you are looking for.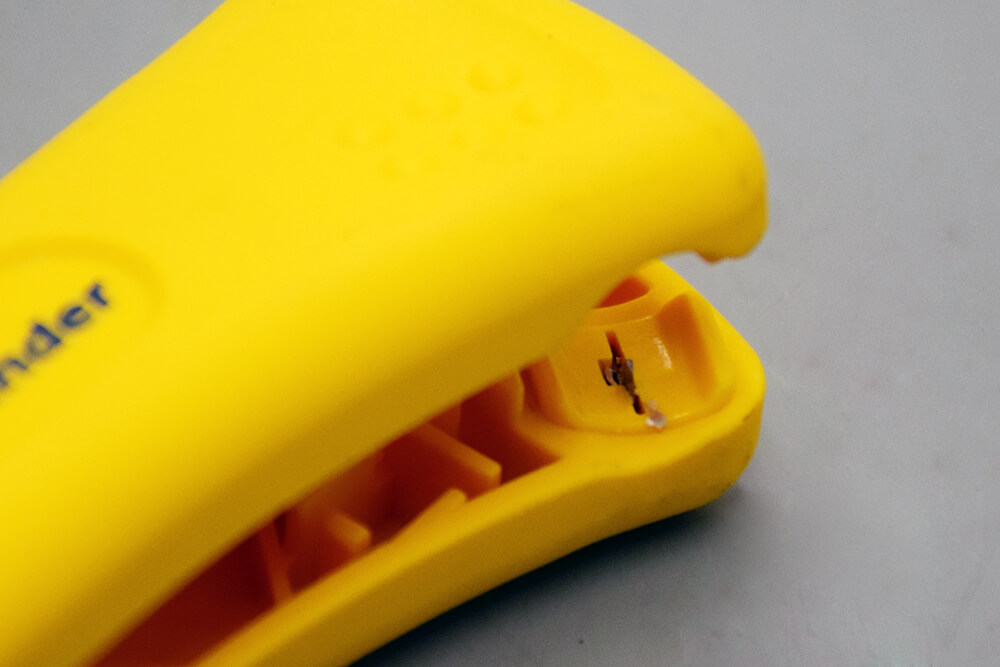 "It is an excellent tool for an electrician to have in their tool bag, suitable for any type of flat cable or round flex up to 15mm" our electrical trainer explains. With the All Rounder there is also no risk of damage to the conductors, so no matter how hard you push the tool, it will not damage the insulation inside.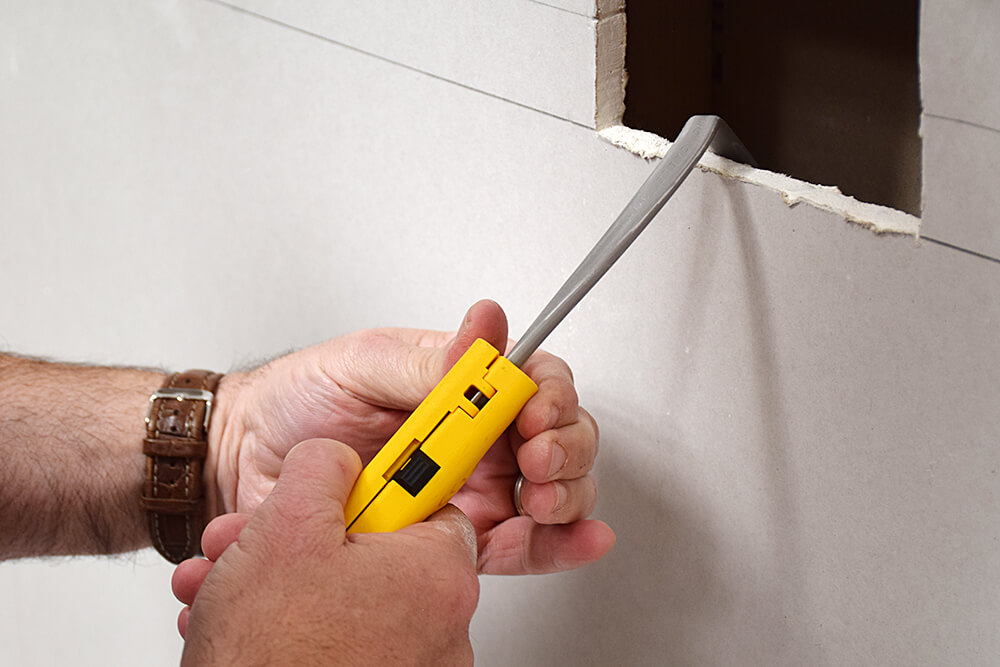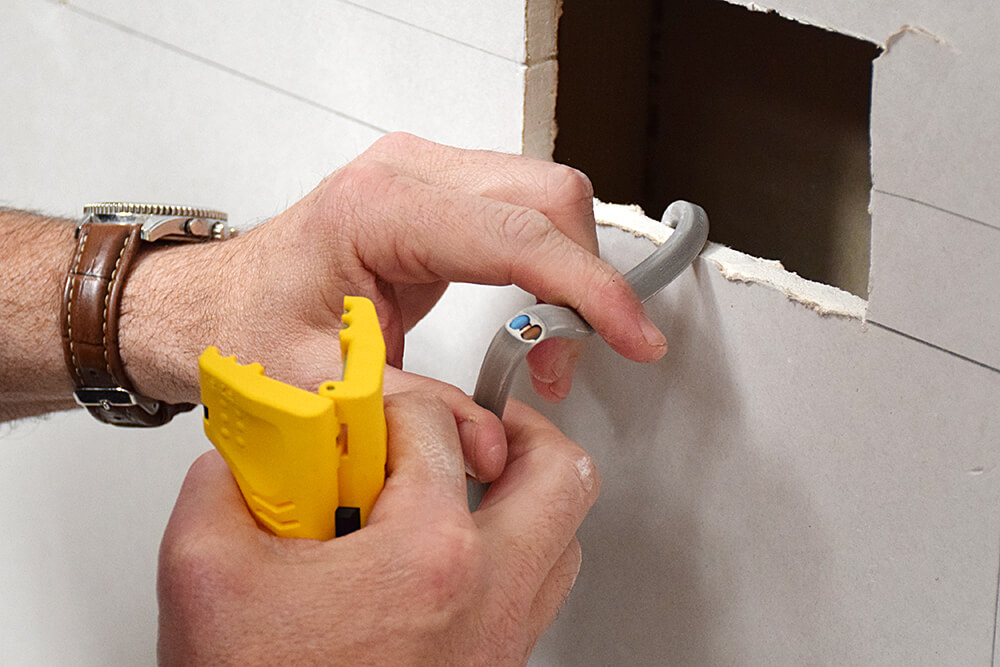 The end result is a straight, neat cut, compared to if you were to use a Stanley knife, which is very dangerous. With the All Rounder, you simple position the stripper around the cable, close it and squeeze before releasing slightly and twisting the stripper from left to right. Then move the stripper further down the cut, bending the cable as you go to release.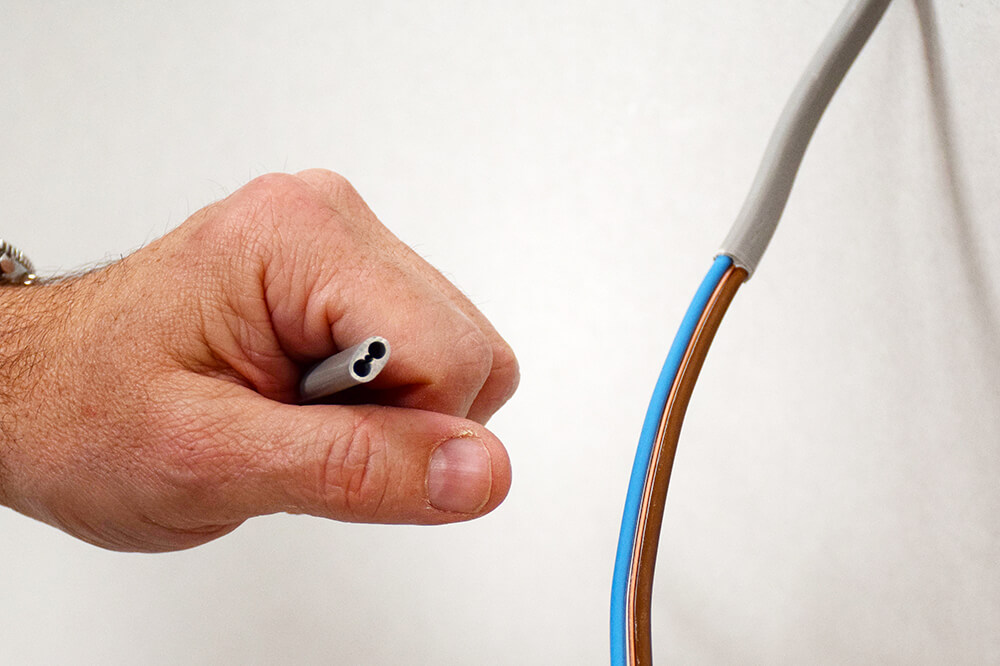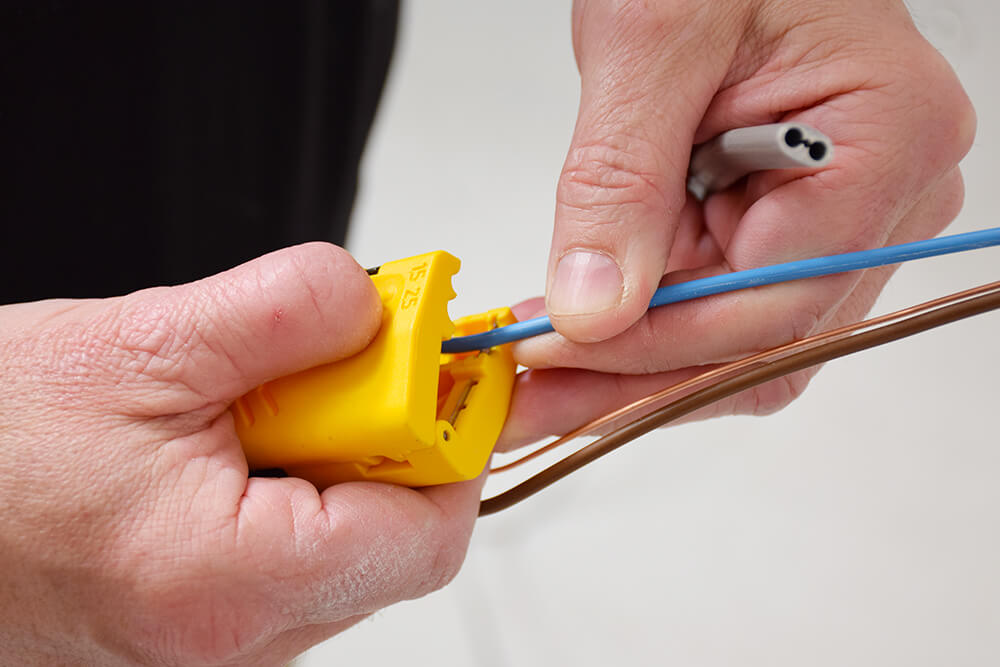 Pull back on the cable sheath with the stripper to reveal the neat finish. For stripping conductors, Jokari have included two specific stripping blades, for 1.5mm and 2.5mm cables with length stops.  For dismantling cables, you can use the longitudinal cut blade to speed up the process too.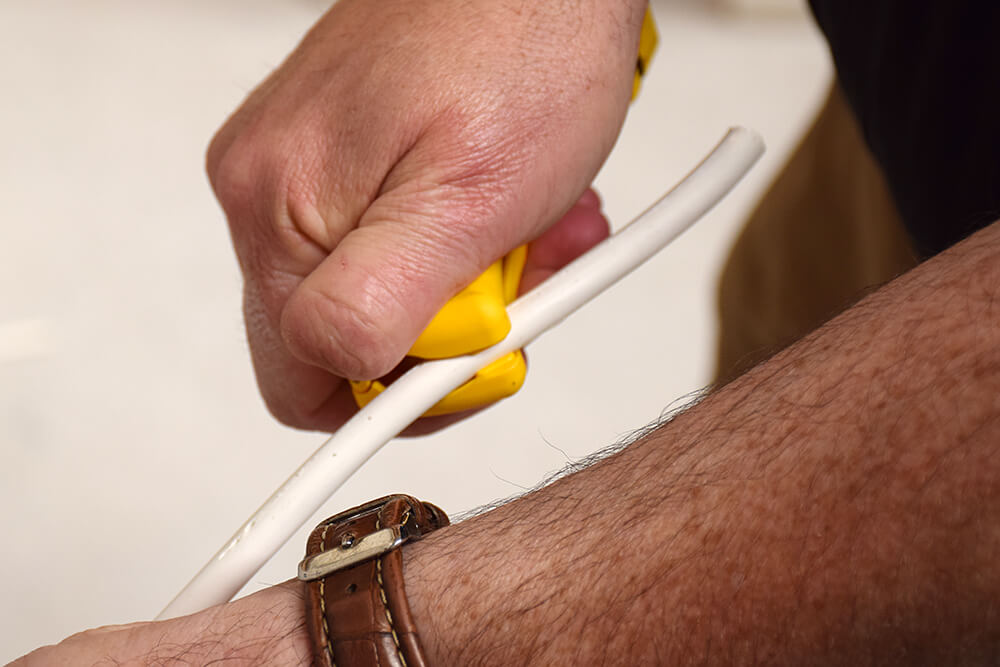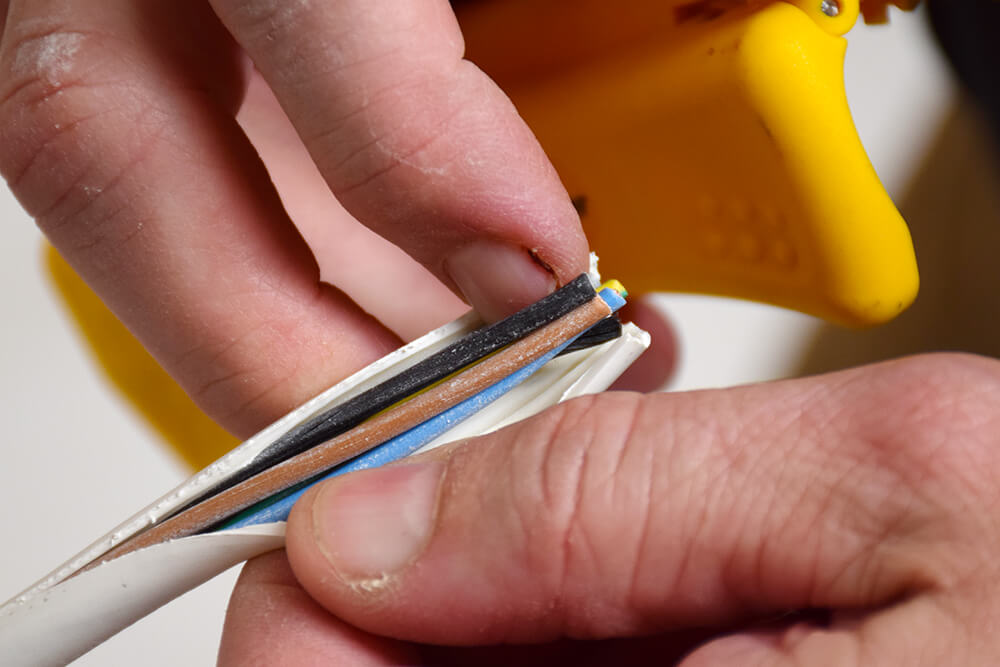 However, as our electrical trainers point out, it is another tool to carry around on site and "if you are doing a lot of cable stripping, the All Rounder is not as quick as the Jokari Flat Cable Strippers."
"For small jobs, like an odd socket or a ceiling rose, it is ideal and handy to have in your pocket to quickly make off a cable, but not ideal for large installations when you are doing 25 sockets in a new build."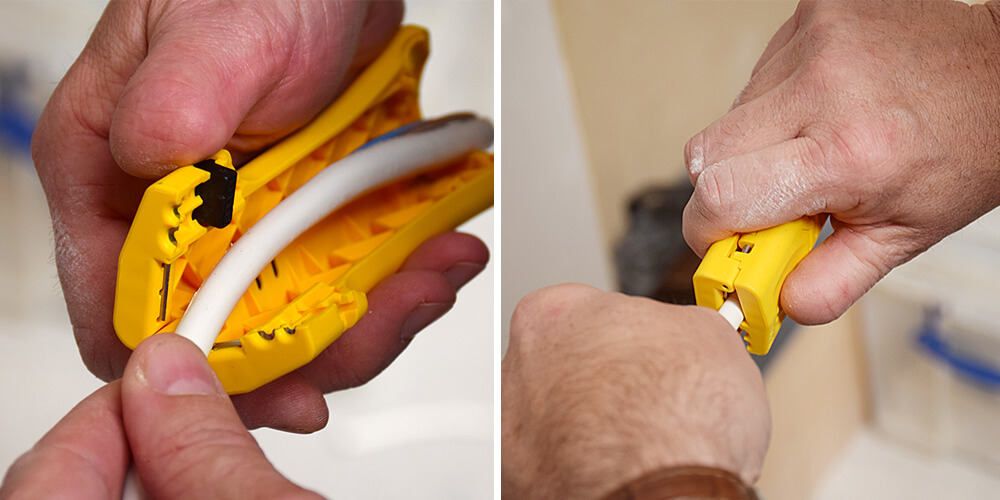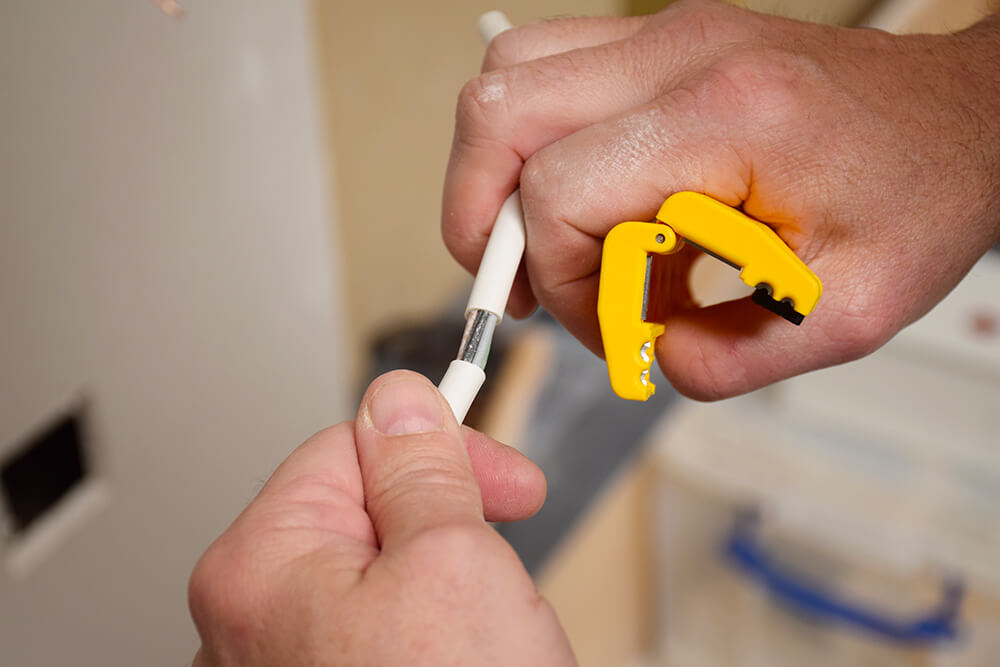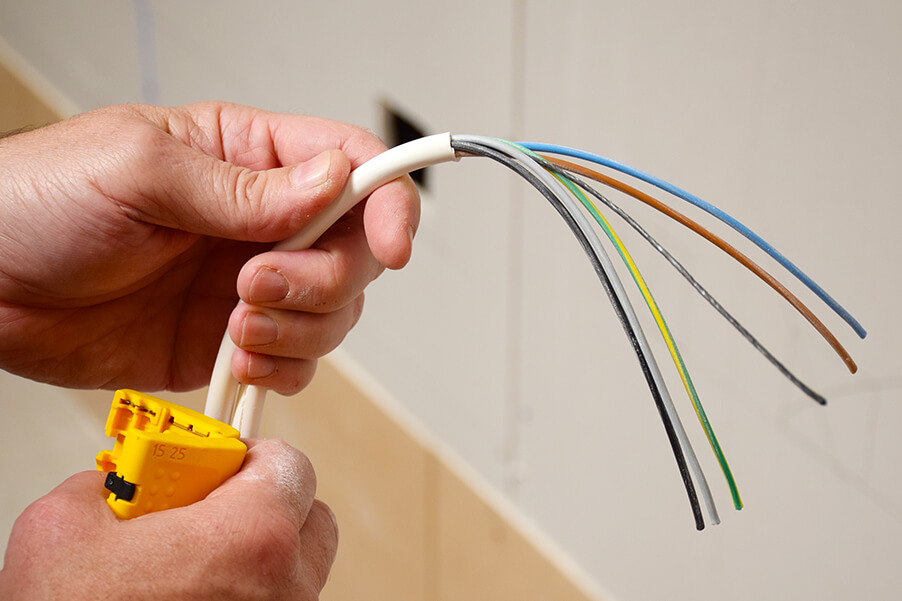 For that reason, we have given the All Rounder cable stripper 4 stars for large installations and 5 stars for small installations.
Pros:
Suitable for all trades and prepares cables quickly and easily.
Quick and easy to strip cables in small installations.
Straight, neat finish compared to if you were to do it the classic way with a Stanley knife.
Blade doesn't damage the conductors or insulation inside.
Cons:
It is not adaptable enough to do large installation work, and although quick, it is not as quick as Jokari Flat Cable Strippers.
You can buy your Jokari All Rounder Wire Strippers from CEF. 
Looking for a new cable cutter to accompany your cable stripper? Take a look at our NWS VDE Cable Cutter review!
Back to Electrician Tools