EC4U Rating: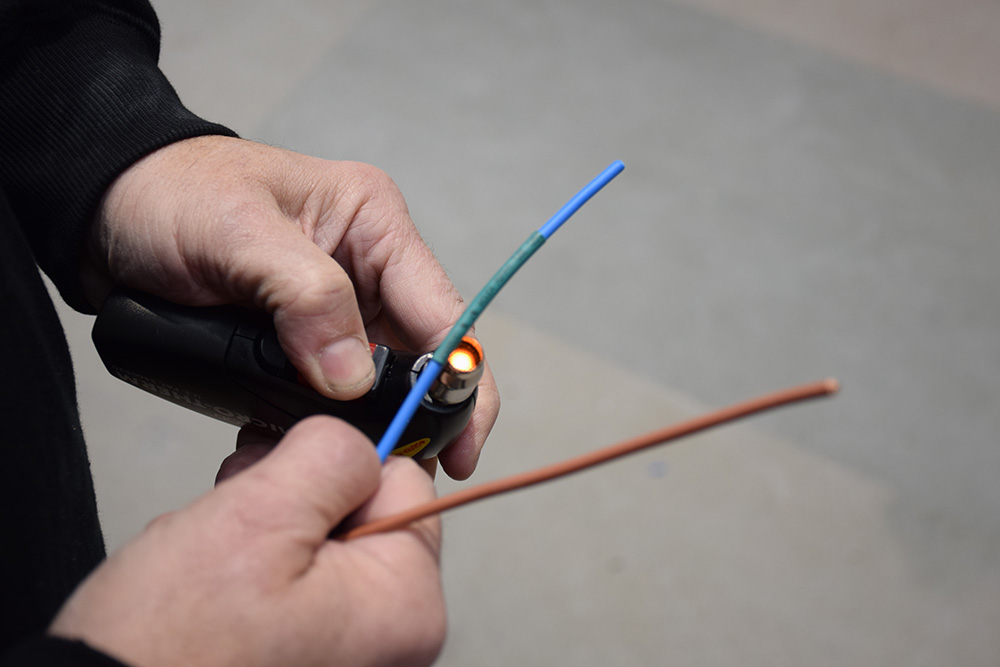 Features:
Micro-therm heat guns can be used in confined spaces and heats up to 650°C.
Heat shrink tubing comes in a variety of colours and sizes to suit the job.
Heat gun is easily refillable and features safety lock.
Tubing shrinks cables up to ½ of the original size
Heat shrink tubing
Heat shrink tubing is extremely useful for marking cable that is permanent and therefore accurate. They form a waterproof, protective barrier of insulation over damaged or exposed wiring and electrical connections.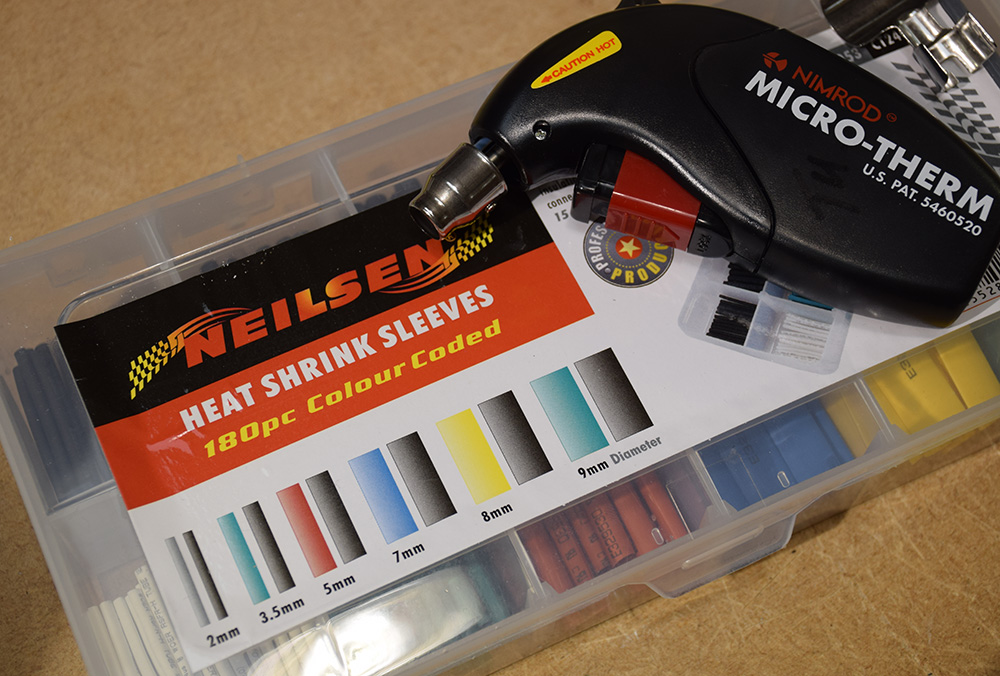 The tubing is a great invention for when you need to repair wiring, identify circuits and conductors that are being used for switch lines. They are very easy and simple to use, while looking very neat and tidy.
After heating the tubing, they shrink roughly up to ½ of the original size, forming an extremely tight connection, which is safe after use. When cool, the material can be quite stiff, but still flexible enough to bend and twist into position.

Heat Gun
To accompany the heat shrink tubing, the heat torch is a very useful item that stops the damage to insulation that other methods involve.
Nimrod's Micro-therm heat gun is a small but mighty tool which produces a 650°C hot air stream. Commonly used by electricians for heat shrinking cable tubing, it is a versatile tool and its uses extend to fast drying of adhesives, testing thermostats, thawing locks, speed-drying touch up paint and will also melt soft solder.
Its micro size aids the use of the heat gun in confined spaces, handheld and no cables involved.
The heat gun is easily refilled from butane gas lighters and will run for approximately 20 minutes, per fill. With safety at the forefront, it features a safety lock to prevent accidental ignition.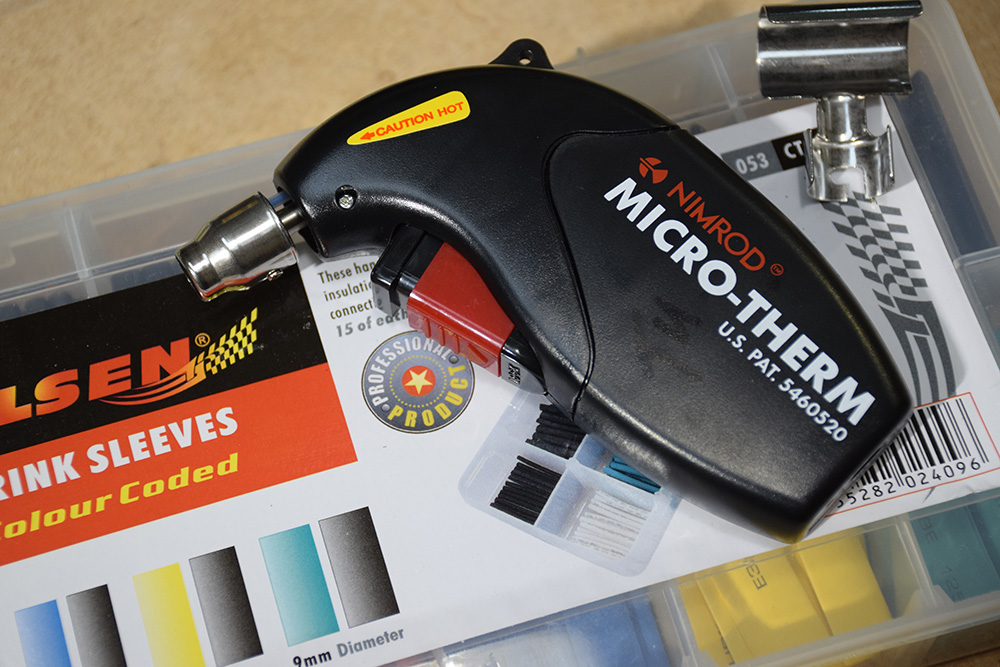 One of our electrical trainers explains how "at a price point (under £20), this little gadget, with its simple fuel reservoir, has become a vital component of my installation tool kit"
Nielsen heat shrink tubing is available for purchase from Amazon and Ebay for under £20, representing good value for money. Other brand alternatives are available in various retailers. Heat guns are available for purchase online from various retailers and Amazon.
Tool Roundup
Pros:
Tubing shrinks cables up to ½ of the original size quickly and neatly
great price for heat gun and so many varieties of tubing to choose from
Cons:
Material can be quite stiff when cold
Looking for more tool reviews? Find out what we thought of the Jokari Flat Cable Strippers!
Back to Electrician Tools