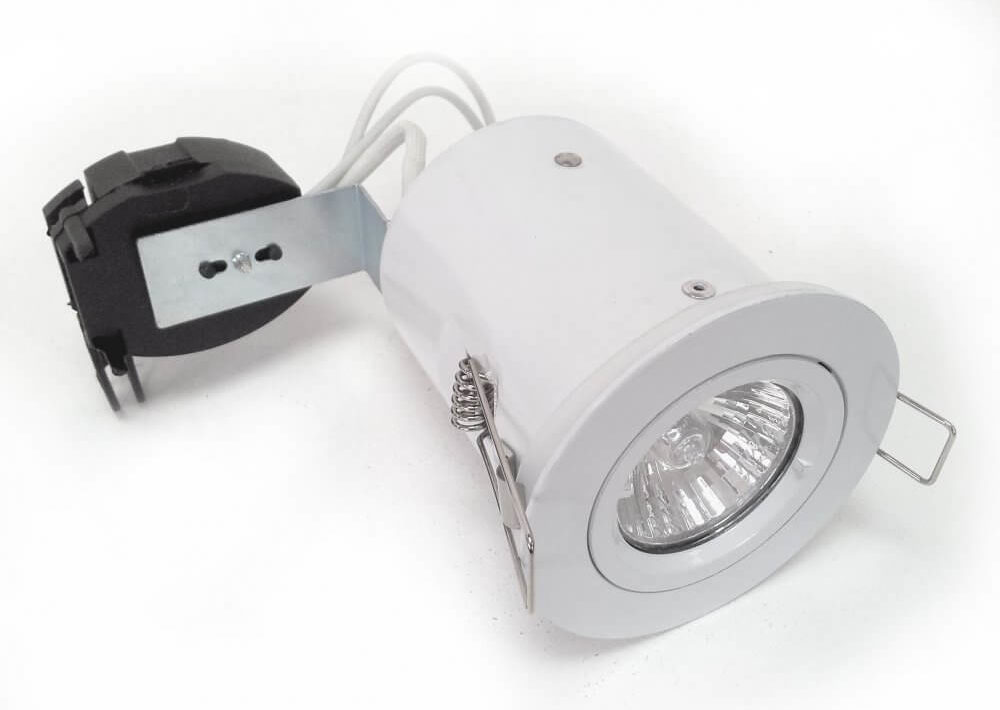 If you're changing or updating the lighting in your home, chances are you have discussed what you would like to use. Downlighters are arguably one of the most popular lighting options, however there are a few questions you need to ask yourself first.
One being, are your downlights going to be fire rated or non-fire rated? If you're not quite sure what this means, read on as we run down the common questions homeowners and electricians have.
What is a fire rated downlight?
Fire rated downlighters help slow the spread of fire, compared to traditional downlights.
When you cut a hole into a ceiling and install recessed lights, you are reducing the existing fire rating of the ceiling. This hole then allows for fire to escape and spread more easily between floors.
Fire rated downlights have an important role in fire safety, as they effectively block the hole cut into the ceiling. On each downlighter they have an intumescent pad, which will expand when it reaches a certain temperature, and ultimately slow the spread of fire. Different fire rated downlights have different fire rated times, varying from 30 to 90 minutes.
Without fire rated downlights, it can mean that your ceiling collapses within just a few minutes compared to giving you extra time to get out to safety.
Do downlights have to be fire rated?
It is highly recommended that all downlights installed are fire rated. This is purely for your protection in your home, as they give you more time to escape a fire and help slow the fire spreading through floors.
What are the fire ratings for downlights?
Part B of the Building Regulations includes fire protection testing of recessed ceiling lights. Fire rated downlights are then given a rating of 30, 60, 90 and sometimes 120 minutes. This is the amount of time the light fitting will block the fire for.
Do downlights have IP ratings?
Depending on the location of the light, such as bathrooms and kitchens, IP ratings can vary. It is best practice to take into consideration BS 7671 and Parts B, C, E, L and P of the Building Regulations.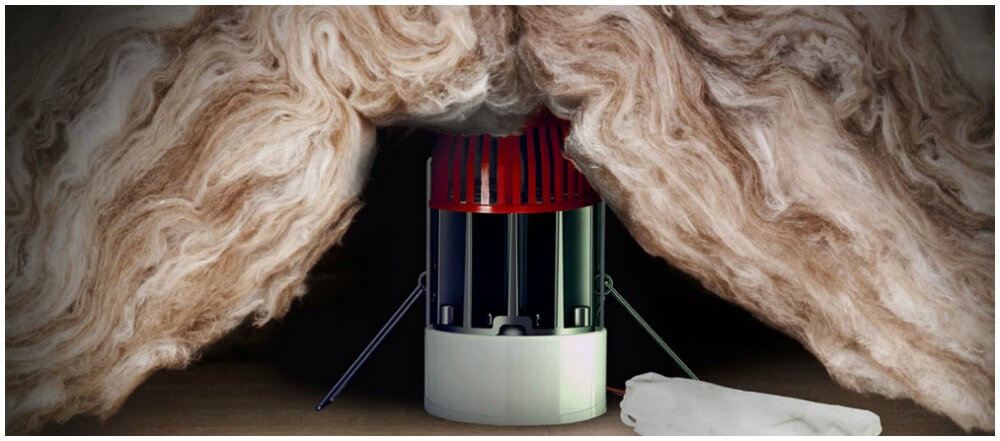 Can you cover fire rated downlights with thermal insulation?
You must always follow the manufacturer's instructions, supplied with your chosen downlight, to install. This is because some fire rated downlights can't be covered with thermal insulation, as they will overheat and catch fire, even though there are LED lamps inside.
If you have insulation already in place, you can fit an insulation displacement box over the top to protect. However, some manufacturers do sell fire rated downlights that can be installed directly into thermal insulation, so be sure to look out for the correct symbols.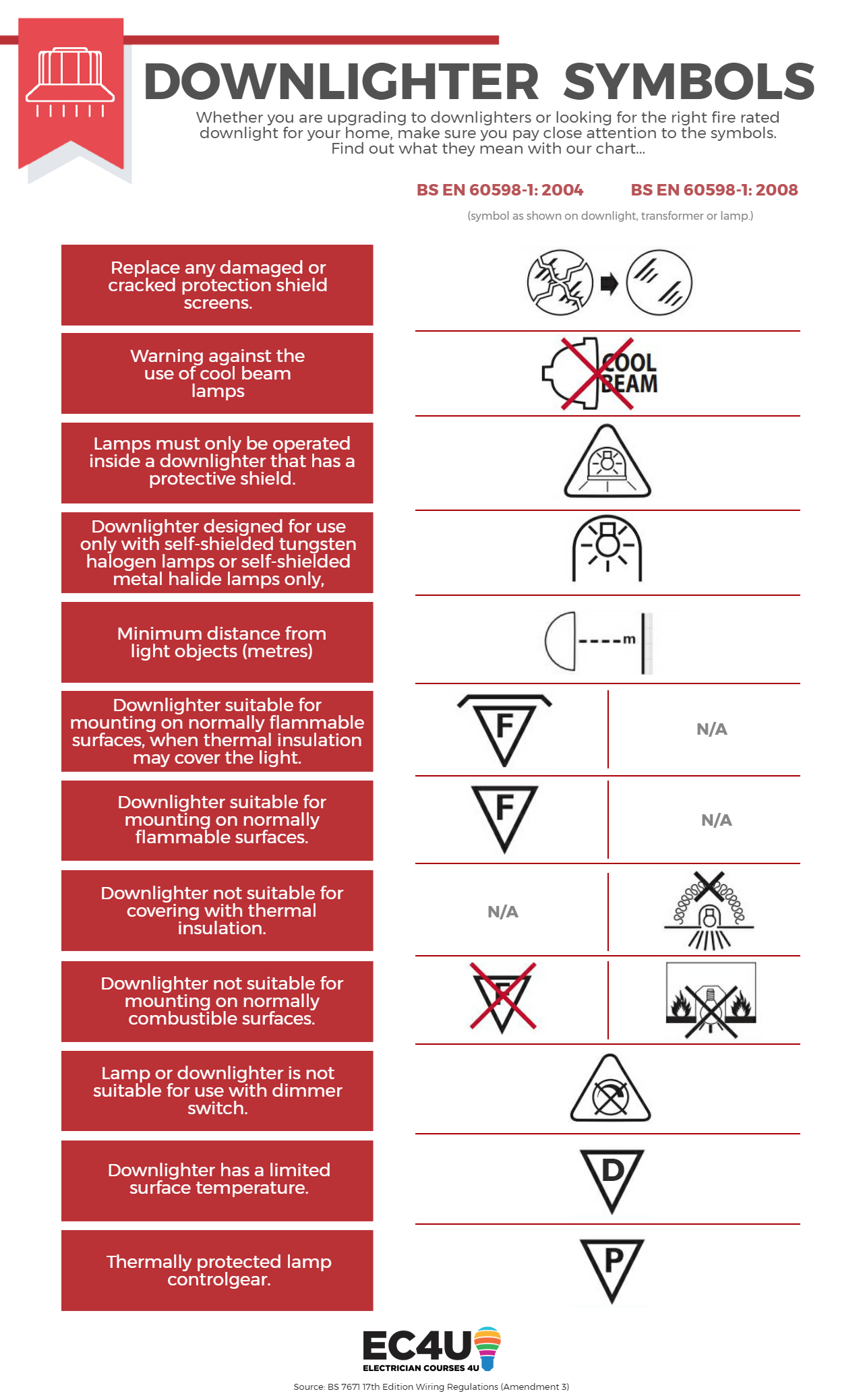 To share our 'Downlighter and Lamp Symbols' infographic on your website, simply copy and paste the embed code below:
What if the customer doesn't want fire rated downlights?
The benefits of fire rated outweigh the difference in price.
They are highly advised for increased safety measures in the home. Without them, the spread of fire would not be slowed down and could spread even quicker, putting their life at risk.
The alternative to fire rated downlights is using fire rated hoods placed over non-fire rated downlights. However, the cost of doing this job works out to be roughly the same cost as fitting fire rated downlights.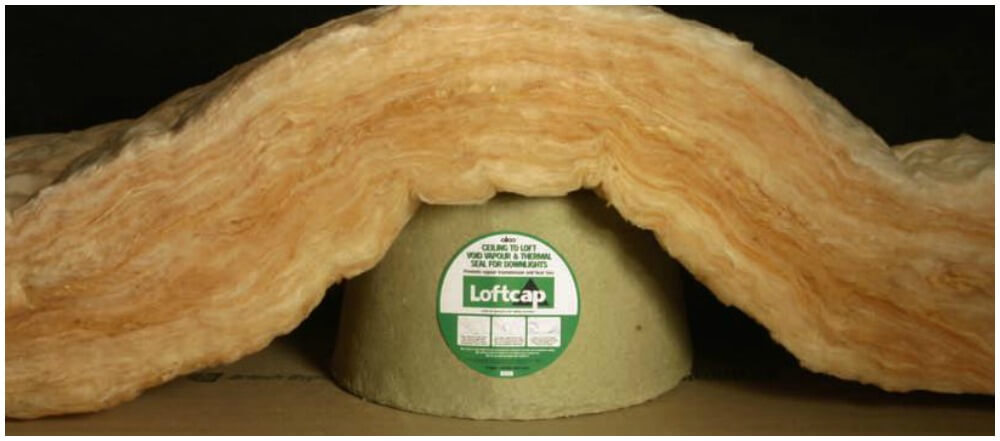 Can a homeowner fit fire rated downlights themselves?
No, a registered competent electrician must fit downlighters in the home as the fitting is regulated by Part P of the Building Regulations.
When downlights have been installed, the registered electrician must then give you a minor works Part P certificate as proof the work is safe.
If you do not receive this certificate, your home insurance could be invalidated and the wiring could not be safe, which means you are still putting you and your family at risk of a house fire or an electrical shock.
Looking for a registered electrician to work in your home? Take a look at our Homeowners Guide to find out how. 
Back to blog