Skilled trades are popular choice for many looking for a career change. With a shortage of electricians on the rise and smart technology installation in high demand, there has never been a better time to retrain and become an electrician.
Before deciding to join us here at EC4U, Scott was working for the NHS in Somerset, "I wanted to come into a trade, so I looked up electrician courses. I was looking for a course that did it all in a short space of time and EC4U and their centre fit the bill."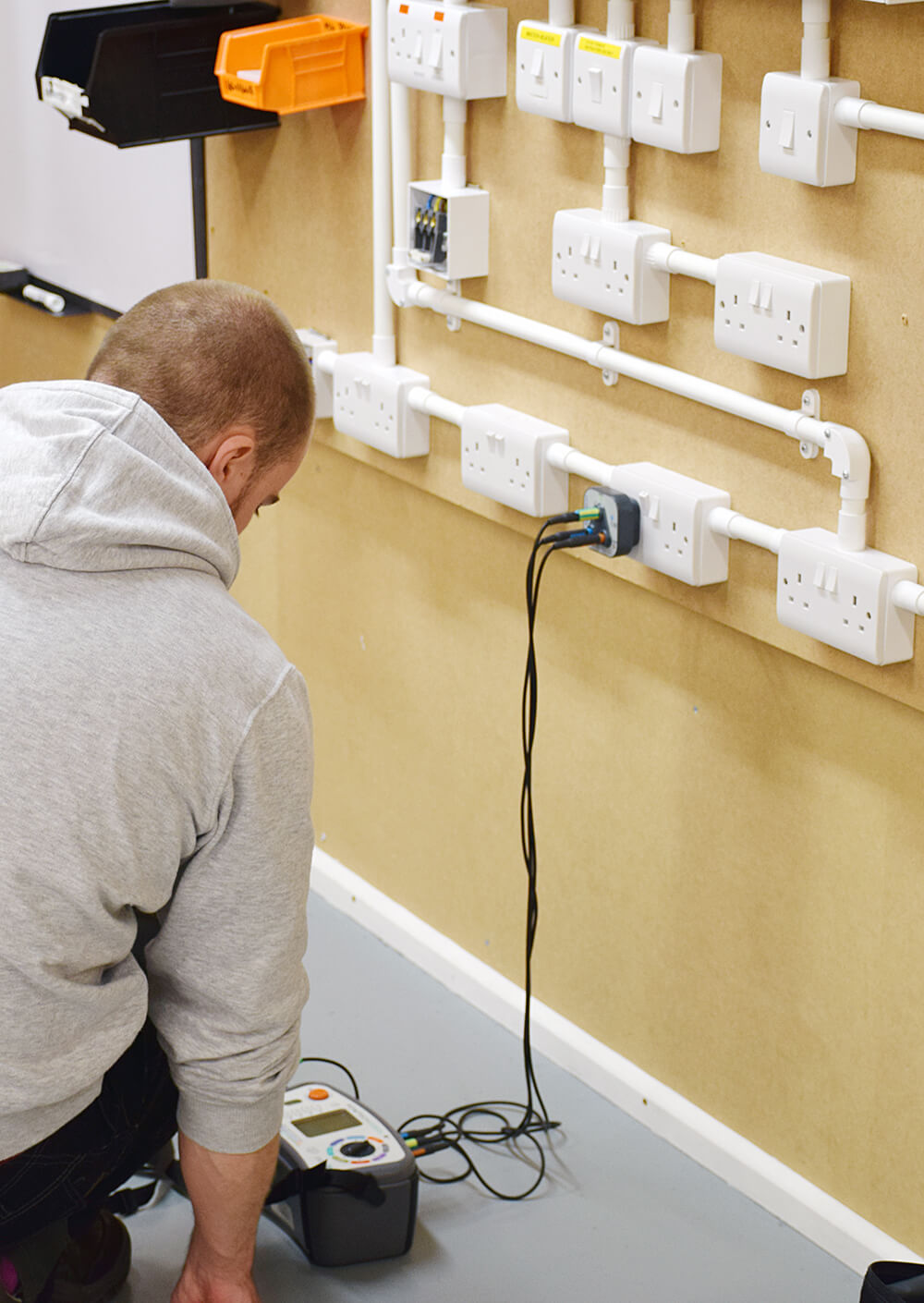 Choosing a trade was simple for Scott, "my father in law is a carpenter and he said 'if you're going to do a trade, choose either a plumber or an electrician; they are the best two' So I chose electrician!"
Scott trained with us on our Domestic Electrician Package, which includes our additional Experience Week, an entirely practical week with realistic mock flat set ups. "The practical parts of the course were my favourite. I like getting hands on and I learn better when I'm putting it into practice, rather than being sat in a class room."
"The experience course was great for learning all the tricks to installing things that we're going to be doing in people's homes and I would rather make any mistakes here than make them on someone's house." Scott said, "The trainers are really good too and very approachable; they know what they're talking about".
Scott finished our Domestic Electrician Package at the end of January and plans to go self employed and look for work as an electricians mate first, to gain further practical experience before starting his own company.
"I come from Somerset, so it's nice to come away, stay on location and learn everything in four weeks." Scott explained. "I would definitely recommend the package and EC4U, because it's a comprehensive course in a short space of time."
EC4U would like to wish Scott all the best in the future!
Back to blog