If you're looking for a career change, skilled trades can offer some lucrative benefits. You have the opportunity to work for yourself, build a business and be your own boss, but you can also gain a flexible work schedule.
One of our recent customers, Vimal, explained that he chose to train as an electrician "because I want to work for myself and I want flexibility." Many customers want the same thing when deciding to retrain; another reason for Vimal was that his family have previously worked in the electrical industry, with his dad being a linesman for Southern Electric, so chose to carry on the trade.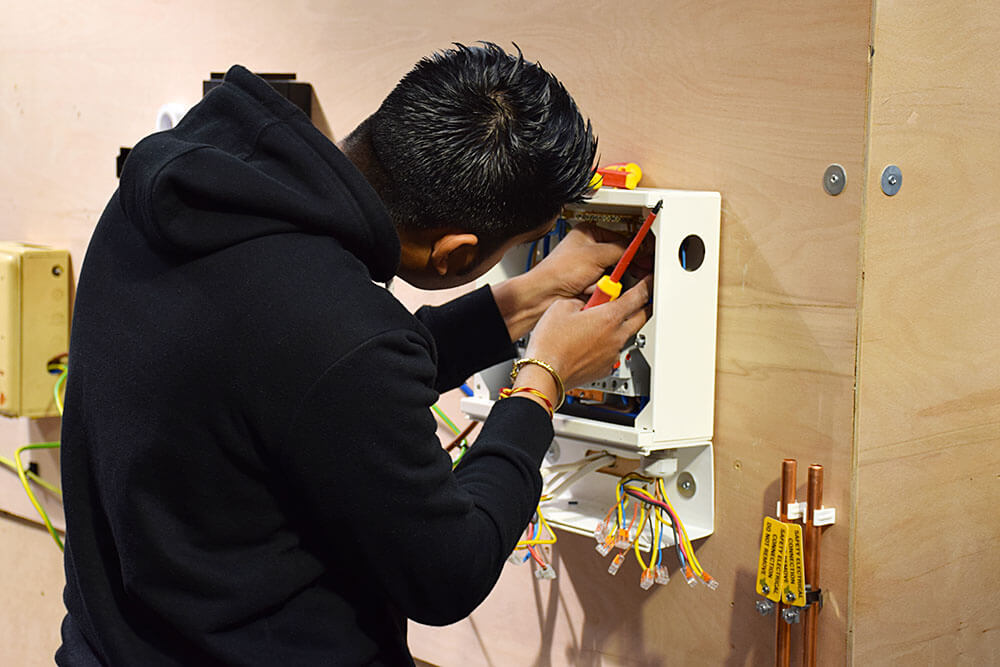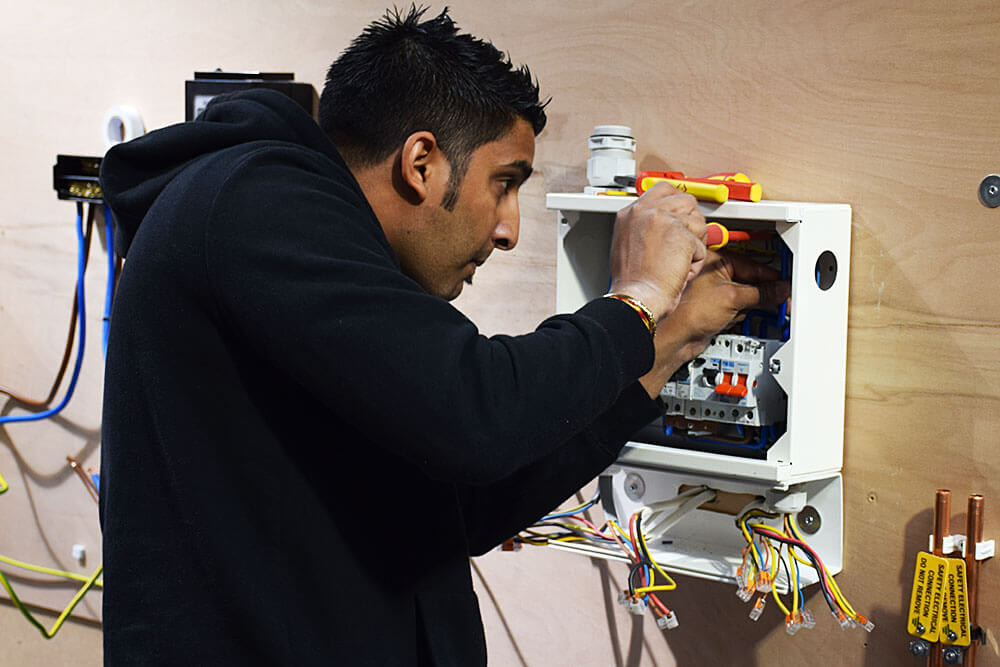 Before starting his training with EC4U, Vimal had spent 10 years working in the motor industry, selling cars. "I chose EC4U initially because the website was really professional, organised and clean, all the information was on the website, all the prices and options" he explained, "it had videos of Nigel [Managing Director of EC4U] and you could get an idea of the centre with the tour."
Vimal chose to complete his Domestic Electrician Package over a 6 month period, splitting the modules up to suit his schedule. "When I got in contact with EC4U, they were accommodating, managed to fit me in when I wanted to do it, the emails were really professional and clear, and I knew exactly what I needed to do."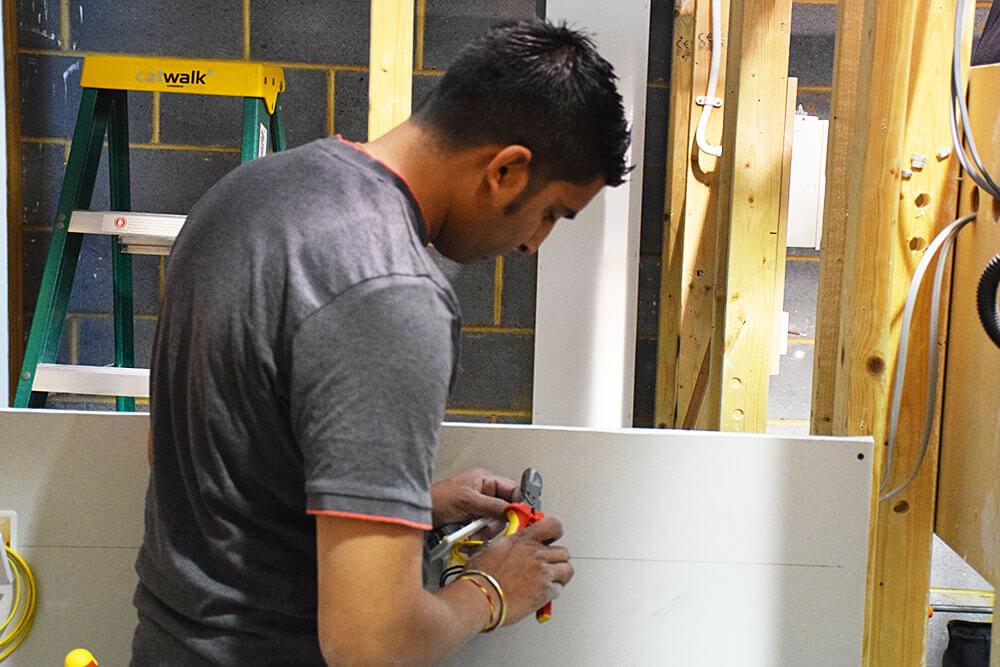 "I liked being able to split the course up, in terms of being able to do one week here and one week there" Vimal says. "My knowledge lapsed hugely between the weeks, but with help from all the trainers, I got it back really quickly."
Our domestic package caters to anyone looking to enter the electrical industry and also gain further practical skills. Part of the Domestic Electrician Package is our unique Experience Course, and as Vimal says "it's as real as you can get to being out there."
The Experience Course takes place in our 3 purpose built flats we have in our centre, allowing our customers to put their skills they've learnt to complete use. "There's a variety of all levels of experience and we're all learning from each other. The trainers say there's no such thing as a silly question and they actually mean that, you can literally ask them anything about electricity and they generally know the answer."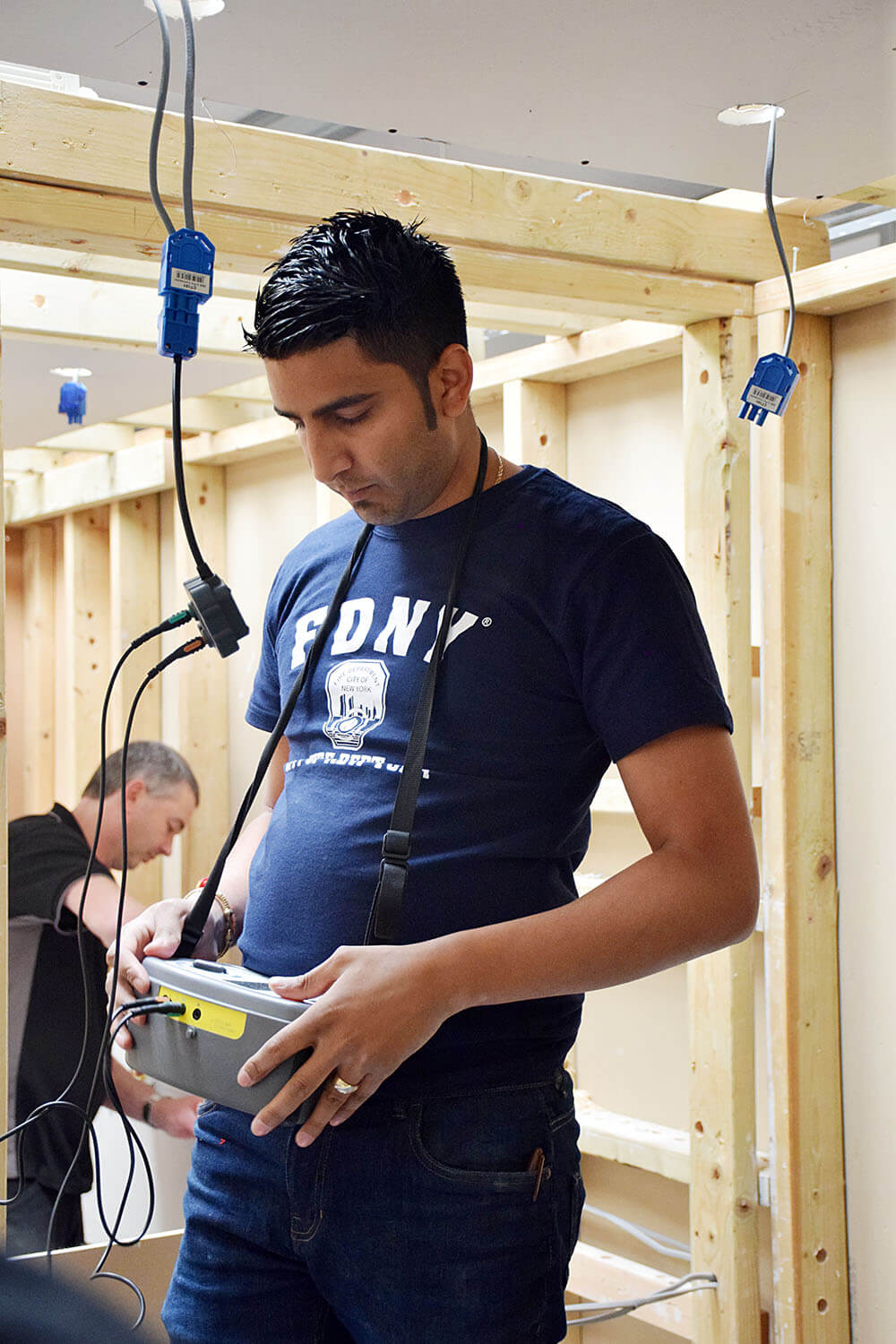 "The trainers are really good, professional and welcoming, even during tea breaks, you can talk to them about whatever you want, they don't go to their own canteen and hide away. The centre is also clean, tidy and well lit, it's all up to date stuff, the tools are great – I can't complain!"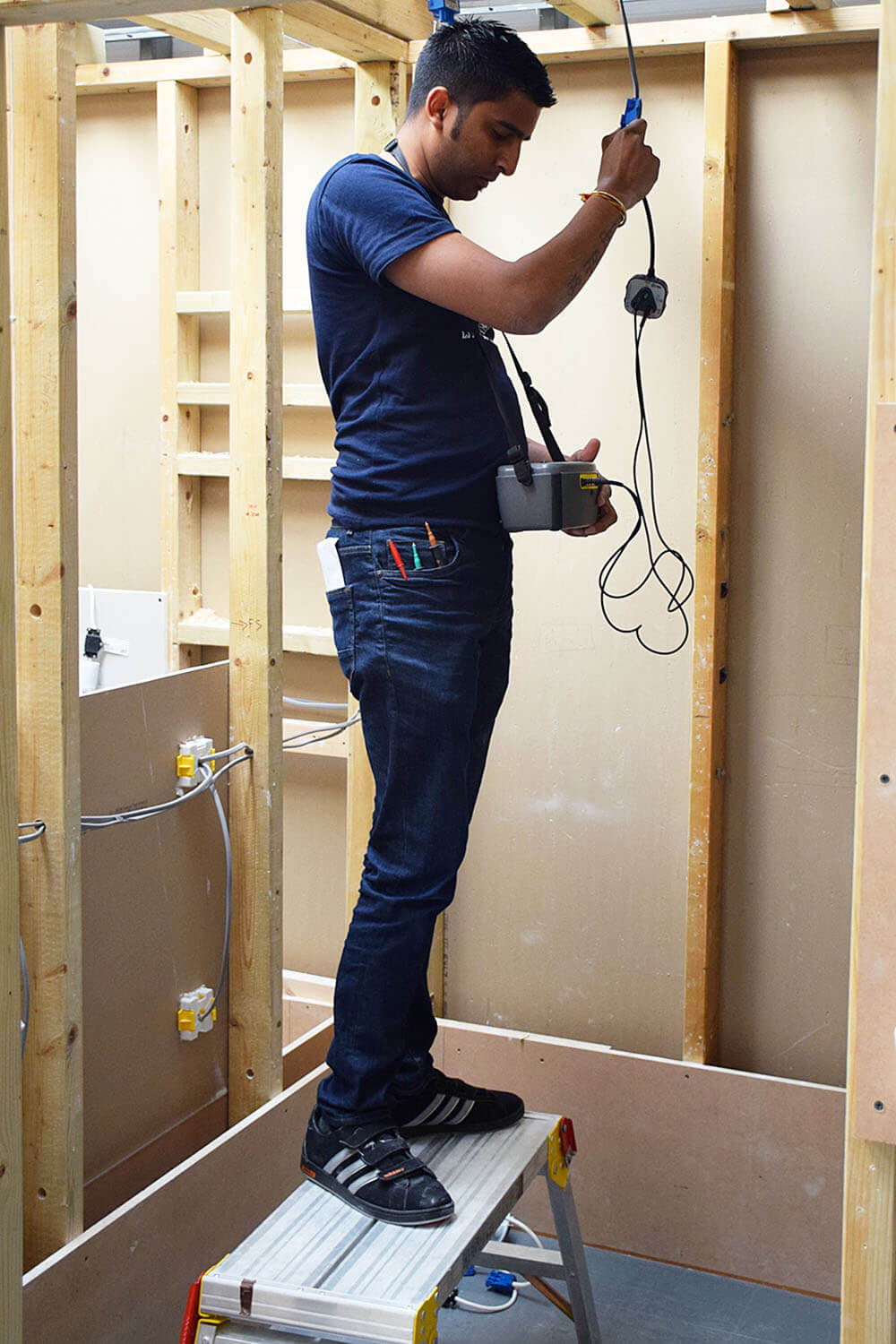 Now that Vimal has completed his training, he will be setting himself up as a limited company and has NICEIC assessment booked for December to become a registered Qualified Supervisor. "I've got a few jobs for the family to start with, but my long term plan is to grow the business and eventually move on to commercial work."
"I don't want to grow the business to a point where I'm in the background, I want to be doing the work because I just really, really enjoy it. If anyone wants to get into electrics, it's hard work, but I think the industry is great and I would recommend EC4U 100%."
EC4U would like to wish Vimal all the best in his new career and for the future!
Want to find out more about what it's like to train with us? Take a look at all of our case studies!
Back to blog