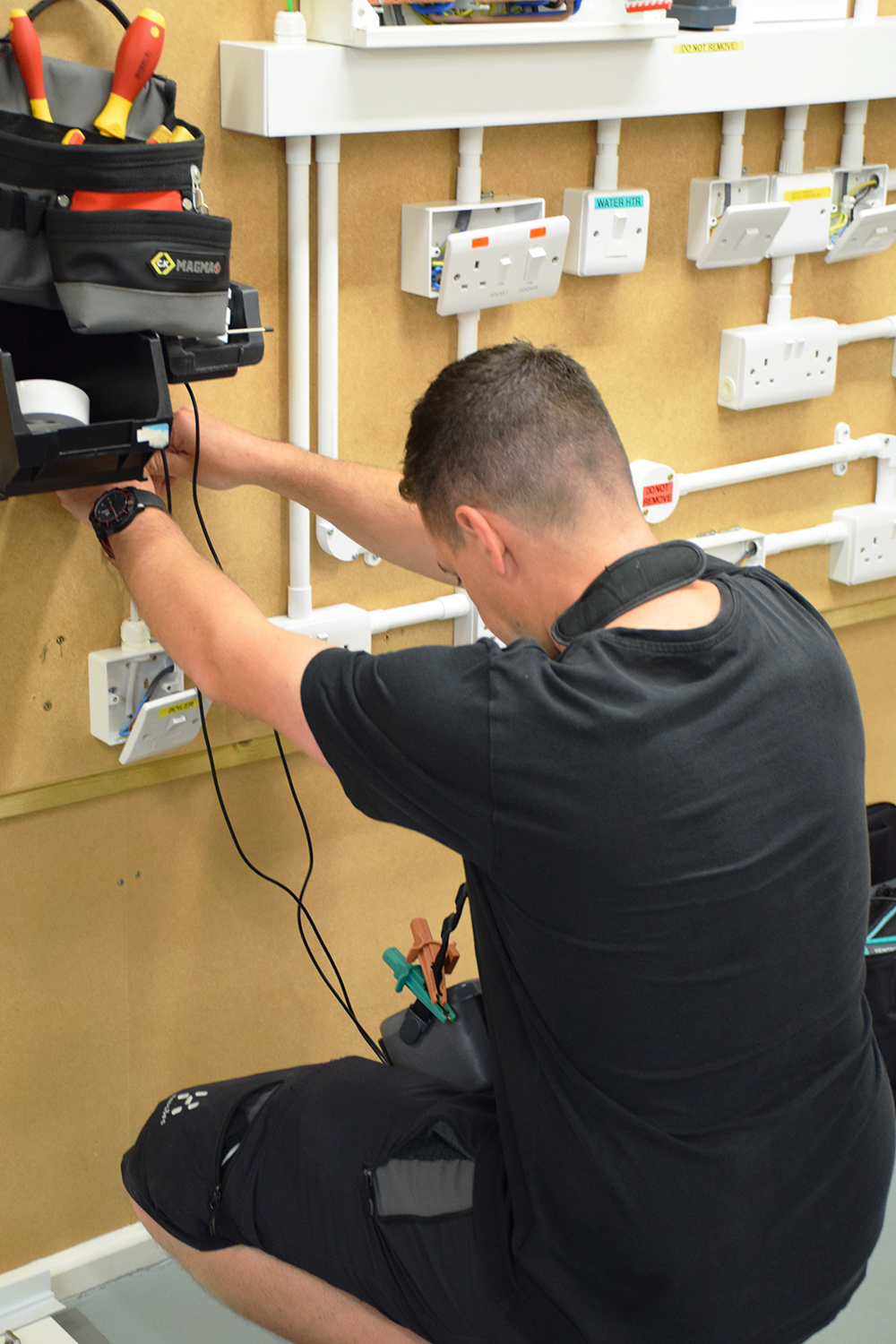 Thinking of a career change? With many uncertainties currently surrounding job security, the prospect of entering a new job sector has become more likely for some than others.
A career change can be nerve-wracking and incredibly daunting, but learning a new skill can give you great opportunities to succeed. Whilst many industries are facing skills shortages, the electrical industry is experiencing an increasing gap in skilled workers. As a result, many people with transferable skills and job roles are making the move into the domestic electrical industry.
One of our recent customers, Gareth, has worked as a sound engineer for the last 15 years in the events industry, but with the events world being one of the many harshly affected by COVID-19, he has decided to progress into a more structured and secure career. With a lot of experience in cable infrastructure and electrical terminology, he explained it was "a natural progression to come into something and understand electronics on a grander scale and do it safely".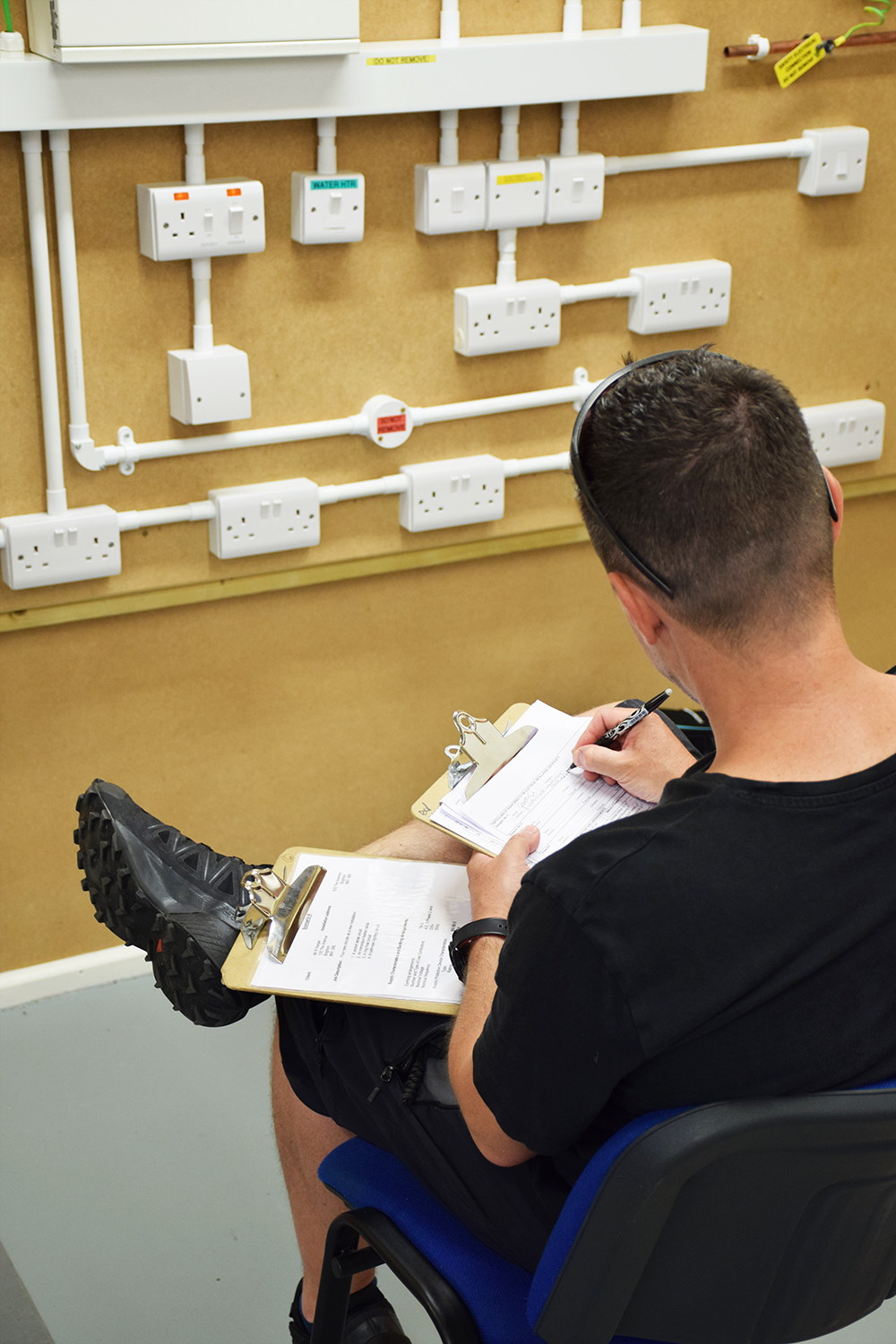 At EC4U, we find that many of our customer's train with us when specifically looking for a career change. Our team help our customers make the initial jump into self-employment, which will give them flexibility and control over workload.  Gareth confirmed that "I will probably still do gigs and touring, but I'll probably do this on the side for an extra bit of income. Or if this never goes away at least I still know I have another job".
When it came to choosing what course would be best suited to Gareth's needs, he stated that "I don't have time to do an apprenticeship. Life is too busy. So I wanted to do a short course get my knowledge base, do things correctly". As a result, he decided to take the Domestic Electrician Course, a 3-week intensive learning course in which he will gain the qualifications required to become a Qualified Domestic Installer.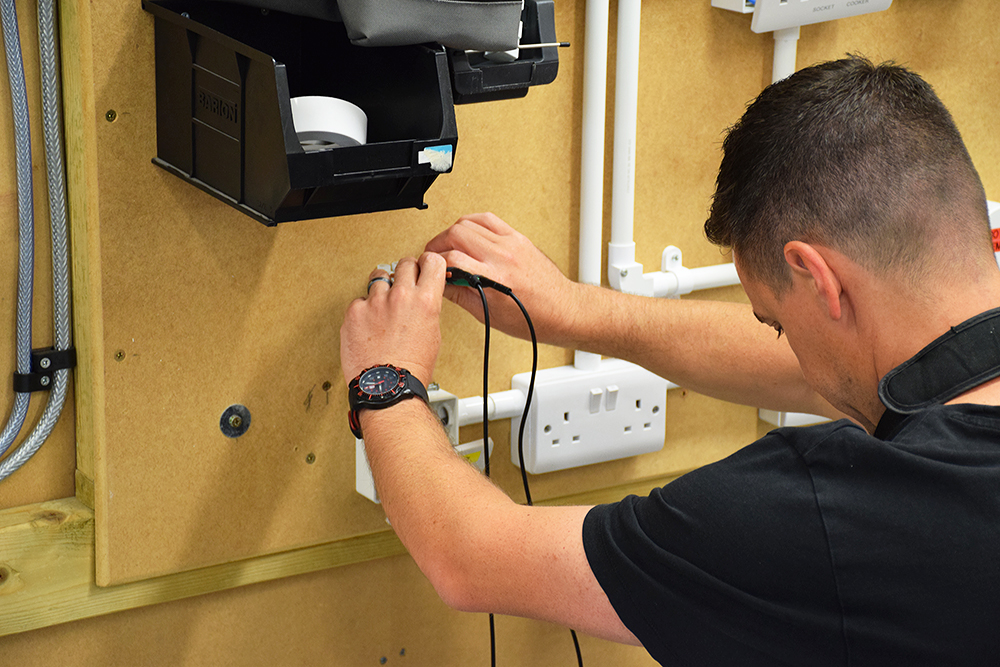 Throughout his three weeks at the training centre, Gareth mentioned that although "it is quite intense, I understand that it's a 3 week course and an apprentice would do this in 4 years". However, "I am keeping up with it because it's really fast paced and I'm learning a lot very quickly and asking a lot of questions. I've enjoyed it because I've learnt a lot and don't have to take a lot of time out of my normal life so it's good in that respect."
Here at EC4U, we acknowledge the importance of practical learning, and ensure that throughout the course, customers gain as much hands on experience as possible. Gareth explained that his favourite part of the course was "the hands on stuff. Reading the textbooks is one thing, talking to Tony and getting information to understand the textbook is another thing. It's not until you get your hands on a circuit and testing something that your head knowledge becomes practical knowledge. It feels really nice being at the consumer unit and totally understanding what we we've learned in the classroom."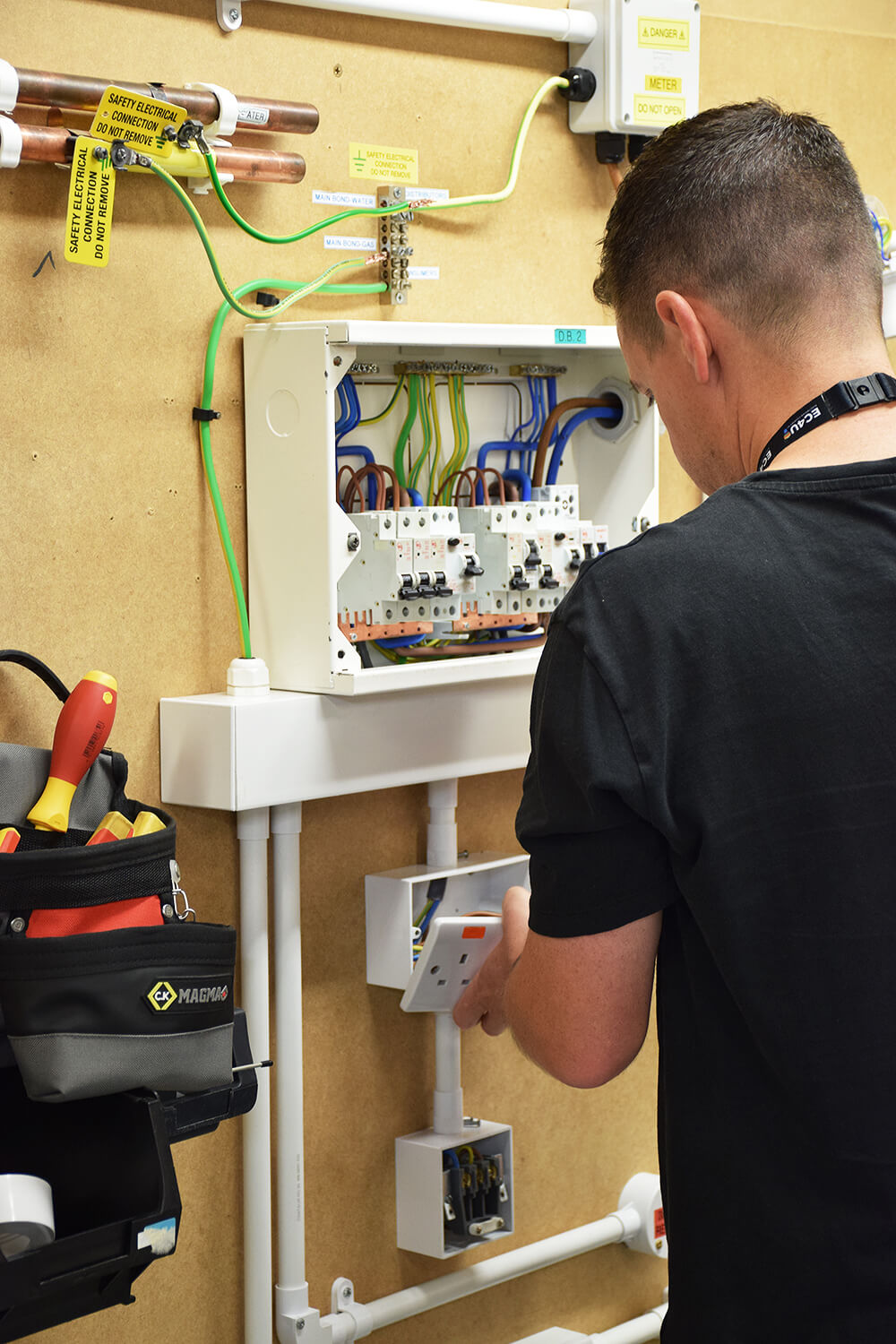 By combining theory and practical work, we give our customers the opportunity to understand electrical processes in a variety of different circumstances to best prepare them for their career after the course. Gareth explained it was important for him to "understand why things are happening. It's all fair to read a textbook but it's another thing to say 'what does this actually mean?'. When you're testing and get a funny reading, it's nice to understand why I am getting that instead of just writing it down".
Gareth successfully passed all his exams and now plans to put his knowledge into practice by becoming an electricians mate, with the potential of gaining more qualifications in the future. Gareth explains "I think the next goal is to get some practice in. I need real world experience with someone there to support me. It may mean a short pay cut for a while but that doesn't matter because furlough is £0 for me in the events industry. This is a good plan B and I think my next step after that is to gain some more qualifications and get to the next level."
We wish Gareth all the best in his new career!
Back to blog