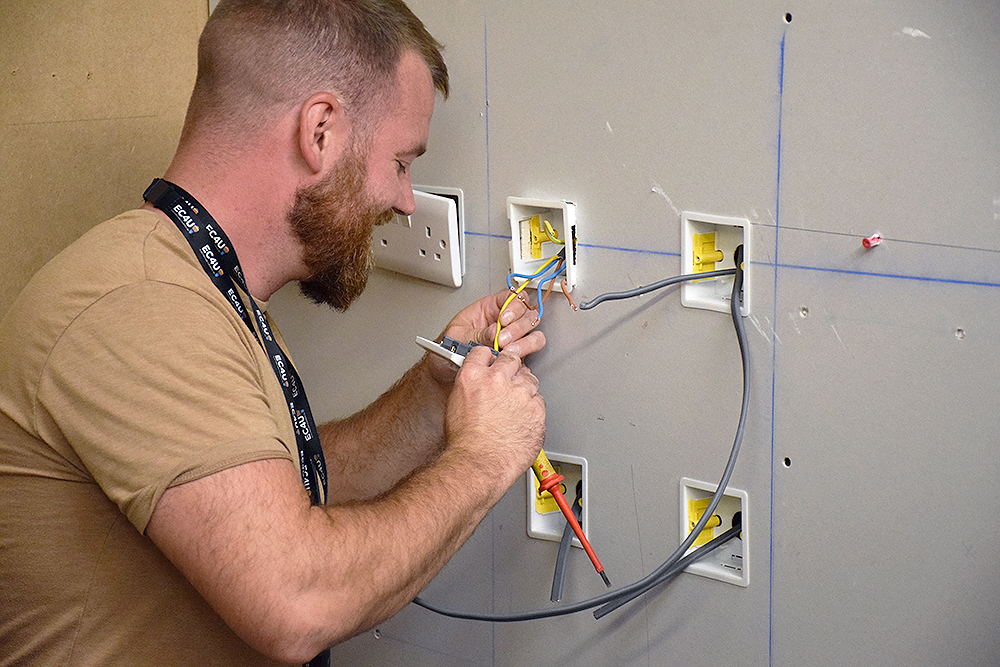 At EC4U, our courses are designed to attract a variety of people, no matter your skillset or previous background. We aim to combine theory and practical knowledge to ensure our customers are confident when leaving the course. This is most reflected in our Domestic Electrician Package, which includes a week long, hands on Experience Course.
Andrew chose to undertake the Domestic Electrician Package after working as a sound engineer in the events industry for 10 years and deciding to change his career due to the unsustainable working hours. He explained "my job could cover anything from festival sites, touring, conferences to corporate events, so I have experience working with various cables and hardware. My skills are slightly transferable and I suppose since the outbreak of COVID-19, the work opportunities have dried up. So I think it would be the best time to change my career, since I was originally working 16 hour days, 4 times a week".
When it came to choosing EC4U, Andrew had the convenience of where he was located, however, he stated that "I like the facilities when looking at your website. Your website was very clear and gave me a good indicator that you offered good facilities".
Here at EC4U, we offer a unique opportunity within the Domestic Electrician Package by giving our customers the opportunity to take part in a week long Experience Course which puts into practice the theory and practical knowledge they have gained over the previous 3 weeks. It is a chance for you to apply your understanding into realistic scenarios, including a complete electrical installation of a flat and a full consumer unit change.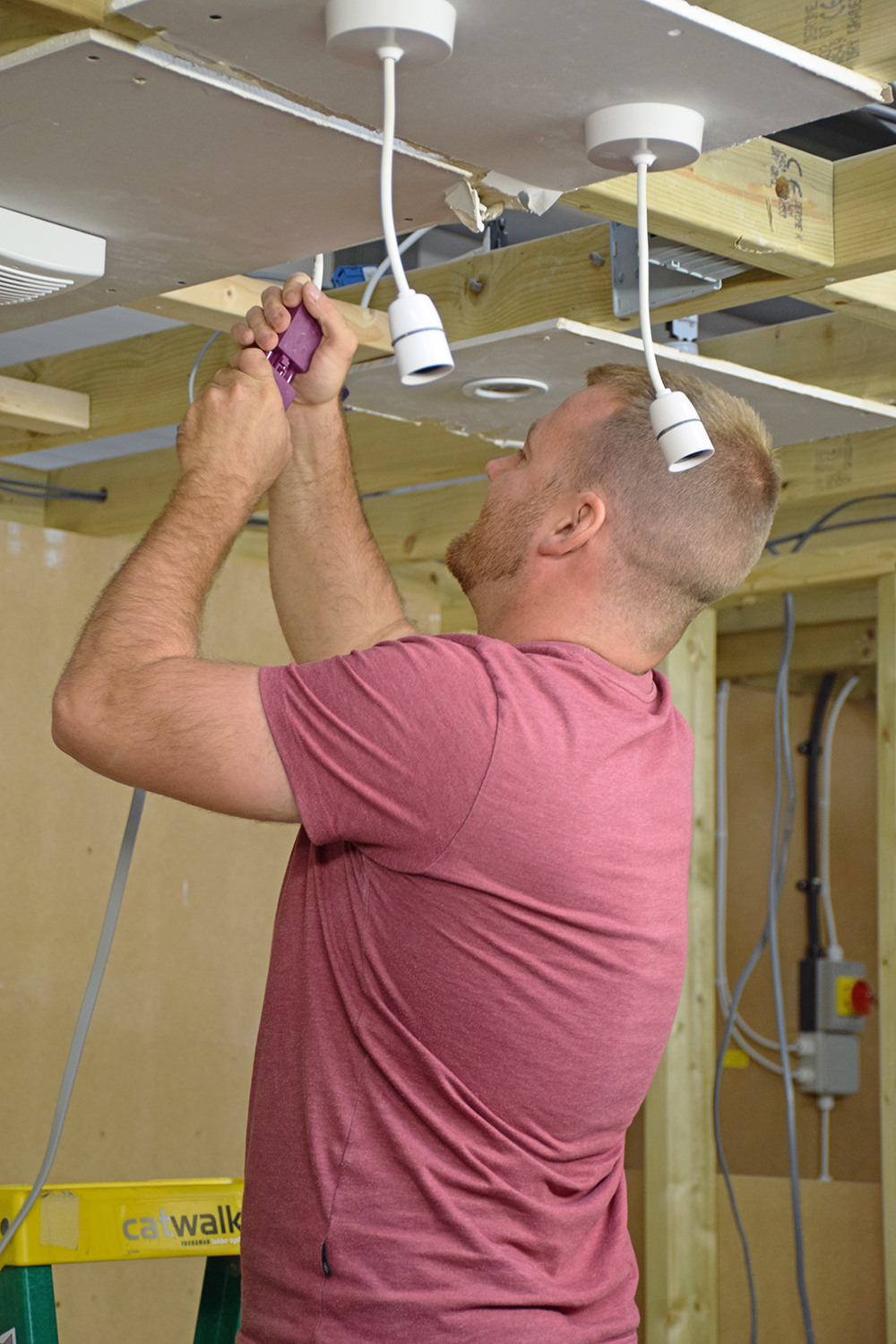 Andrew explained his enjoyment of the "challenge of learning something new, being back in a classroom environment. I really think it has been helpful to work in a classroom based environment and then move into the practical side of it.
Alongside this, Andrew explained that as he suffers from ADHD, he found it difficult to concentrate at times. However, Andrew stated that our trainer, "Tony had been really good at handling that challenge. He kept me engaged".
"The experience week has certainly helped me; I don't think I'd have quantified what I had learned unless I put it into working practice. So it's been really good to get hands on".
Whilst Andrew admitted that he initially found the course quite intense, he stated "I slowly settled in, but that's why I think the experience week is such a fundamental art of that learning experience. Perhaps not for everyone as some would be about to take that classroom experience in for what it is and learn straight away. But for me I have to put that into practice before it really cements in the mind."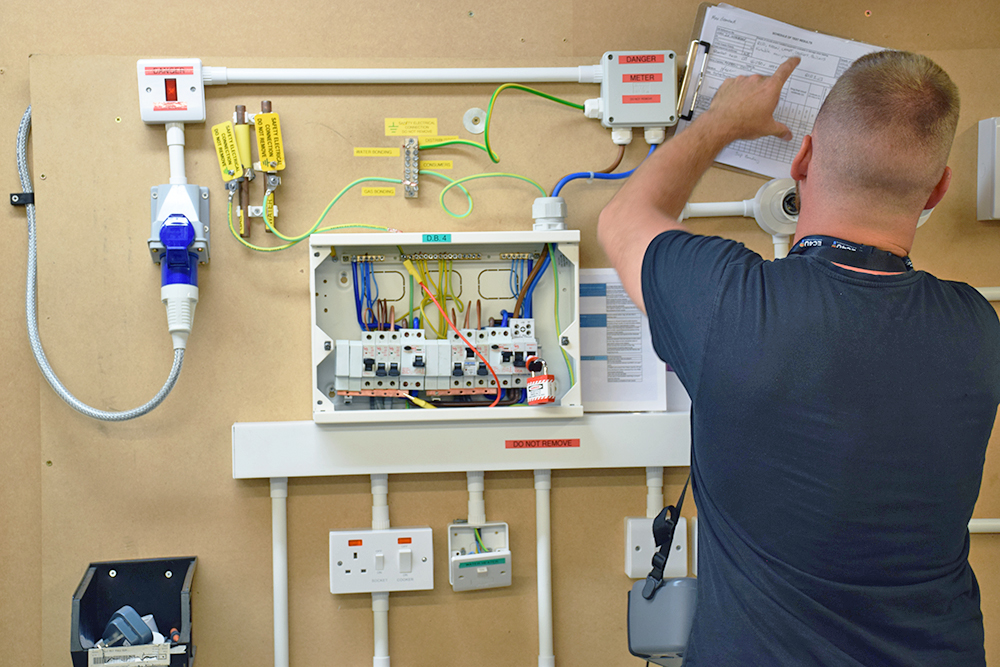 Additional aspects covered on the experience course include talks on quoting and estimating for job opportunities. Alongside this, our trainers provide marketing advice to help best prepare your new, self-employed career. Andrew stated his plans were to "jump in the deep end and see how it goes. I'm already self-employed, so it's not too much of a jump for me".
"I very much have an ethos that I need to invest 100% of my energy and concentration into one avenue and I'm not really interested in going back to the world of events"
EC4U would like to wish Andrew the best of luck in his new career path!
Back to blog