Shocking Electricity Statistics and Facts
Do you know what level of voltage can kill you? Well we have the answers! Check out these facts about electricity, from Google to New York to renewable energy, and learn something new today!
New York the Electric City
New York currently holds the record for most electrical firsts, with the Brooklyn bridge being the first bridge to use electricity in 1883 and the Statue of Liberty being the first lighthouse to use electricity in 1886. The city is also home to the first power plant, owned by Thomas Edison. Edison invented over 2,000 items, including some that have become household necessities for using electricity, such as: fuses, sockets and switches. The USA use electricity in great abundance, as their amount of energy used doubles every 20 years!
Google Energy Use and Renewable Energy
The search engine accounts for a staggering 0.013% of the worlds energy use! That is enough electricity to continuously power 200,000 homes!  Did you know that one bolt of lightning has enough electricity to power the same amount of homes? The world use renewable energy differently, however Iceland is still the first and only country that solely relies on renewable energy. Solar energy is rising in popularity, growing consistently 20-25% over the past 20 years. Many countries produce electricity from coal; currently coal makes up two fifths of the worlds electricity.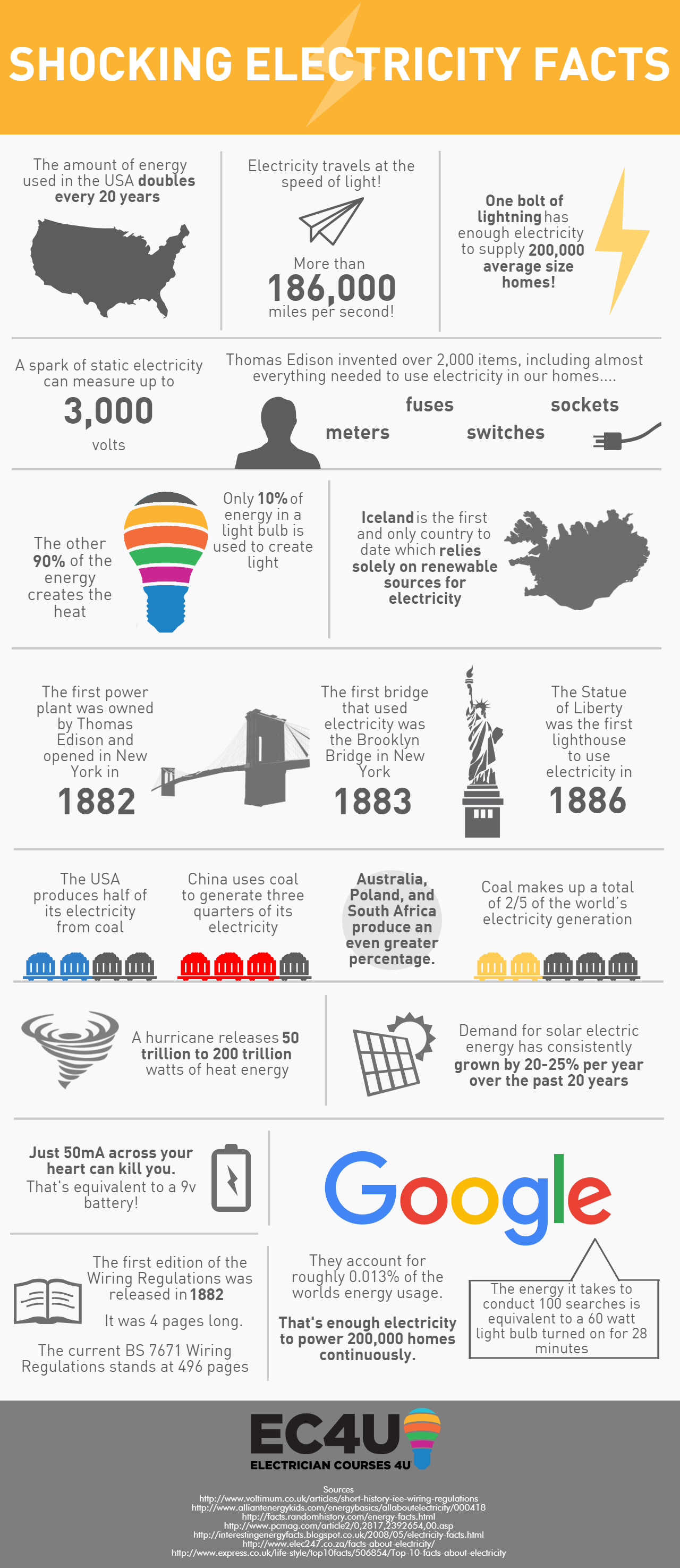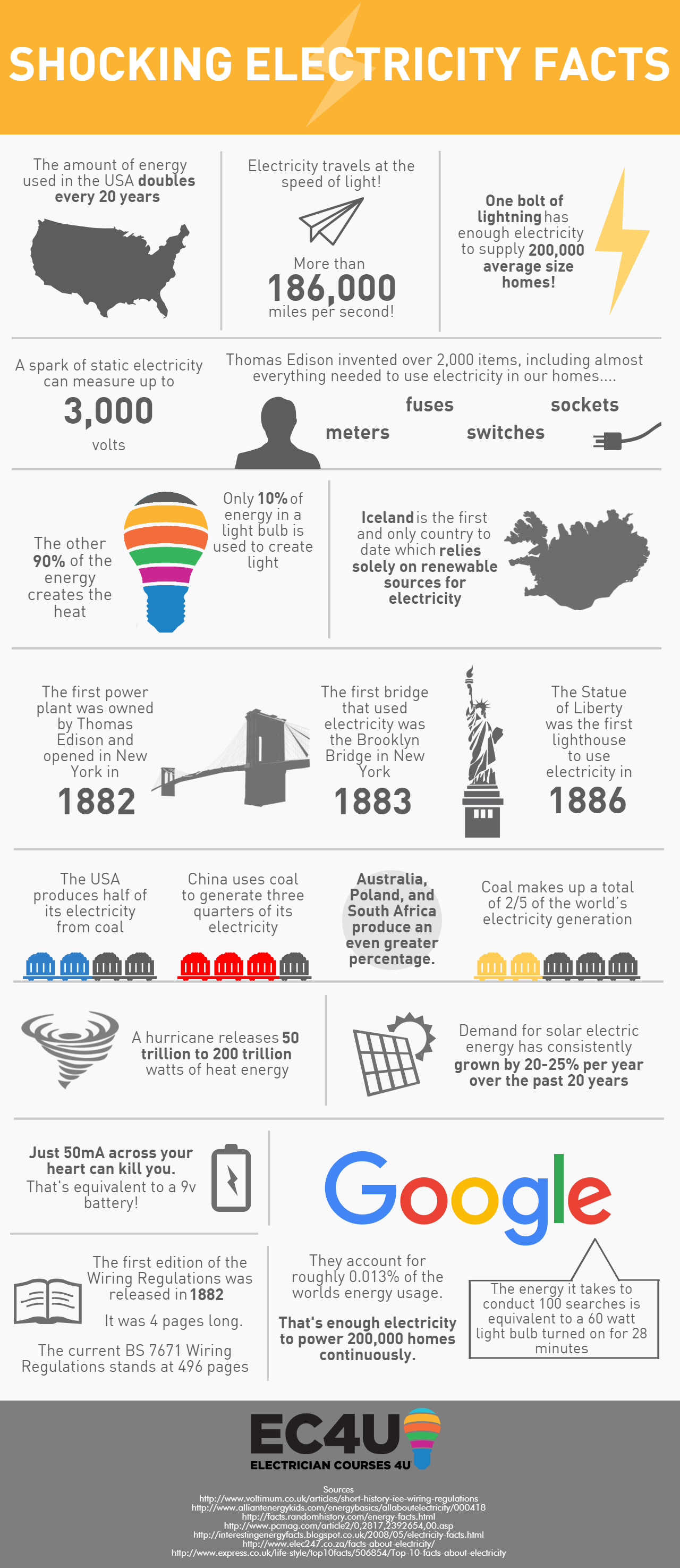 Please feel free to share our 'Shocking Electricity Statistics and Facts' infographic on your website, by simply copying and pasting the embed code below:
The History of the Wiring Regulations
Electricians must follow a set of Wiring Regulations, which go through constant amendments through the years. The first edition of the Wiring Regulations was released in 1882 and was just 4 pages long. However the current BS 7671 18th Edition Wiring Regulations now stands at 560 pages long. This change shows the progression of the electrical industry, with new inventions, but also the aspect of safety and efficiency, to make sure all electrical work reaches the same standard.
For more facts, take a look at these amazing facts about the world!