EC4U Rating: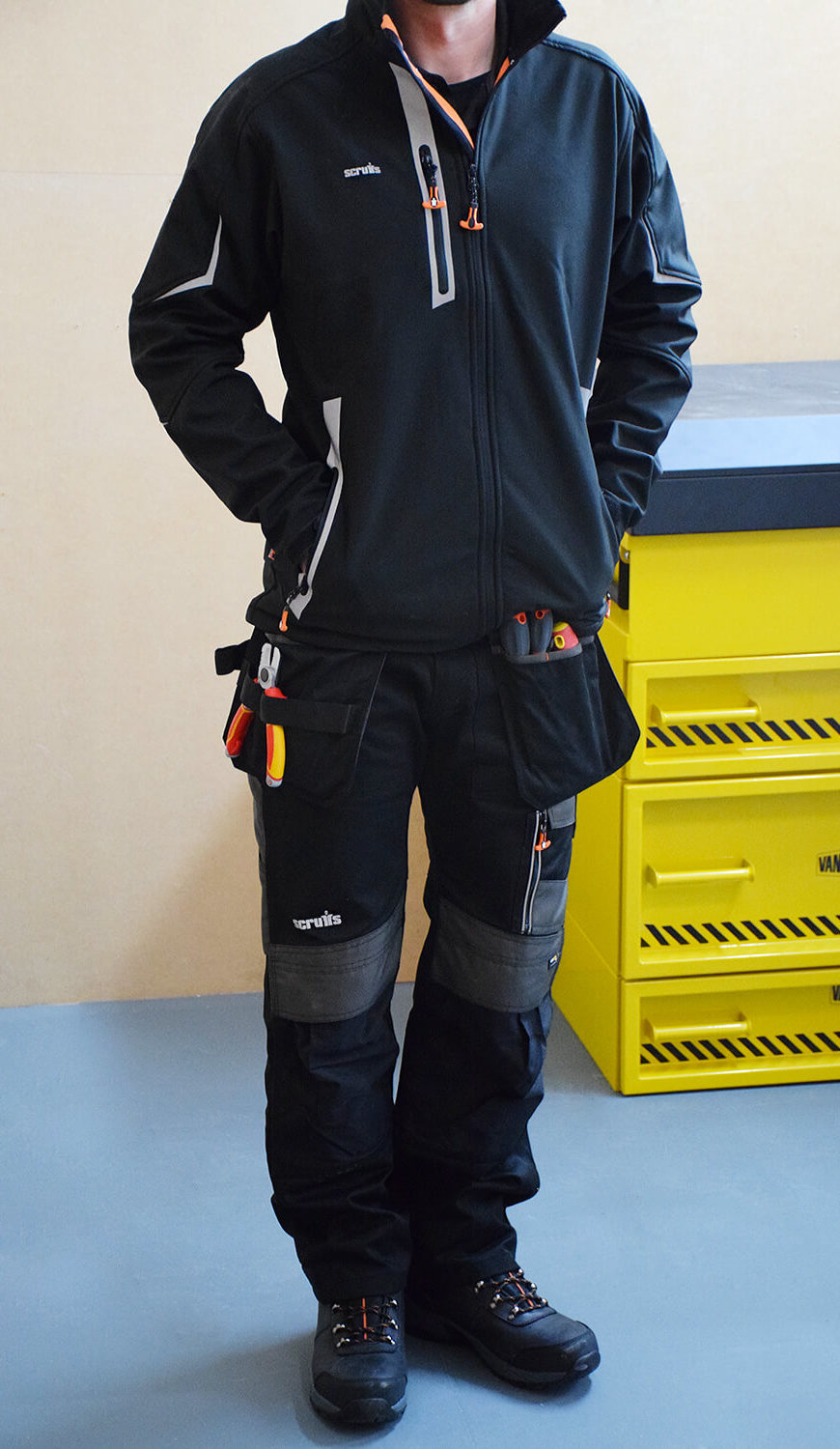 Your professional image is very important to your business and career. If you want to get positive reviews and referrals, as well as being skilled, polite and reliable, you also need to look the part.
Scruffs are the UK's leading workwear brand and want you to look the business, so you get the business. They have designed innovative workwear with every tradesperson in mind, both men and women, no matter your trade.
Over the past couple of months, we have put three pieces of Scruffs workwear, including footwear, to the test, to see how well they perform.
Pro Softshell Jacket
Features:
Waterproof bonded fleece, softshell jacket with multiple secure pockets.
Reflective detailing
With the days getting colder, it's important to have the right winter protection to keep you warm on site. Scruffs' Pro Softshell Jacket is both professional and practical, with a waterproof bonded fleece to keep you warm and day.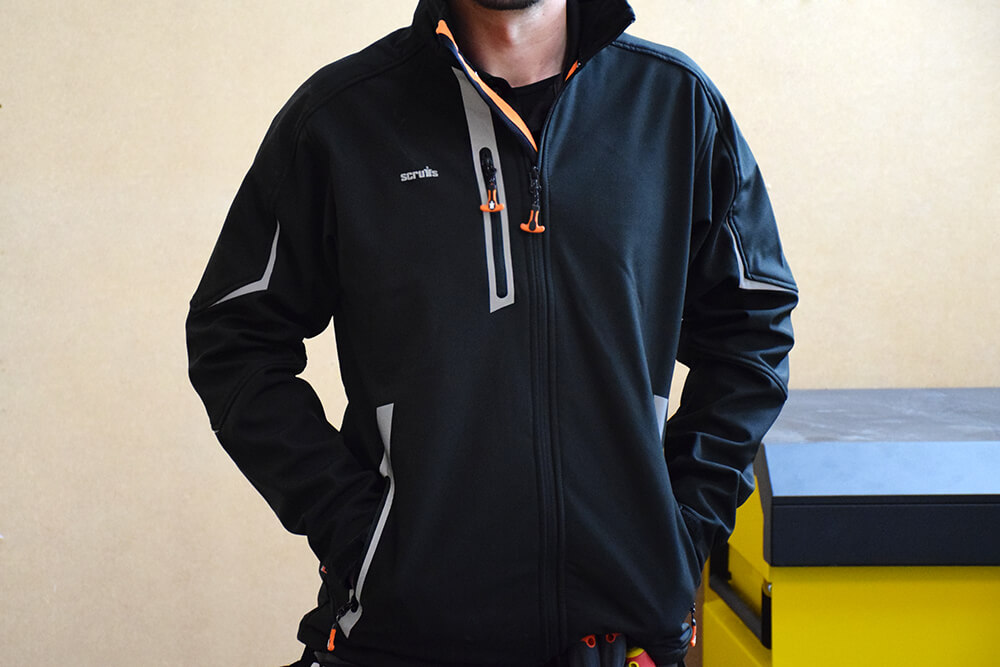 "I like that it's big enough to get other layers underneath it, without having the size up, because the sizing is perfect for outside gear" our experienced trainer says. "It's fine for outside work too, I've tested it in showers, but not heavy rain, and it's warm, dry and good for general out and about work."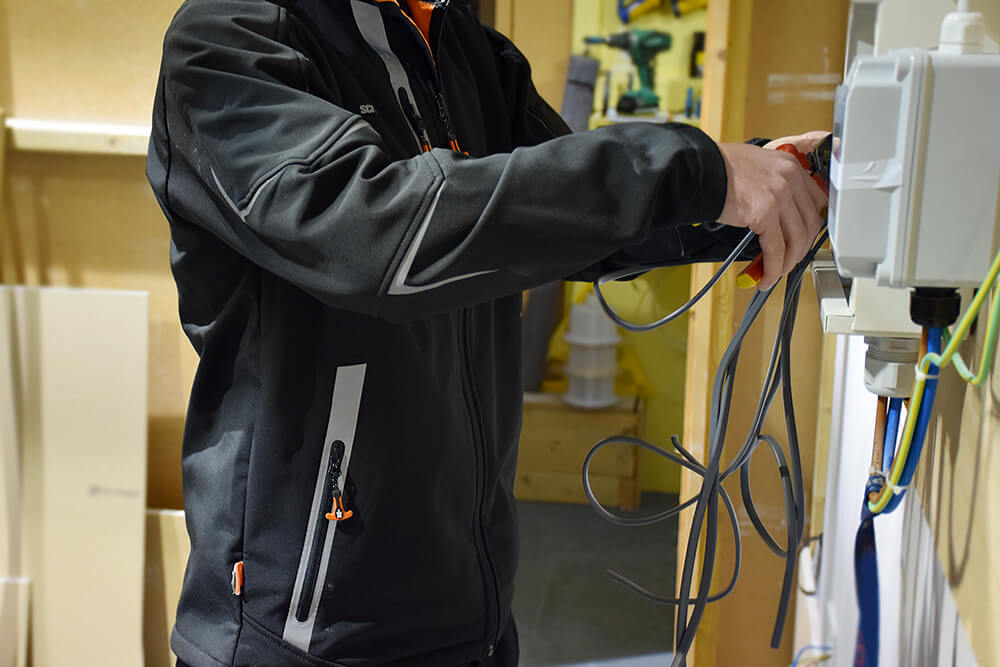 The only issue our trainer found with the item was that it doesn't have a hood, "you could improve the design by having a hood on it, because for the price it is, that is the only thing it is missing. It would be especially useful if you are working inside and outside too. So for the price and lack of hood, it might not be for everyone."
The softshell jacket has plenty of pockets, including a smaller inside pocket, "that's very handy to have and easily stash things inside, like your phone."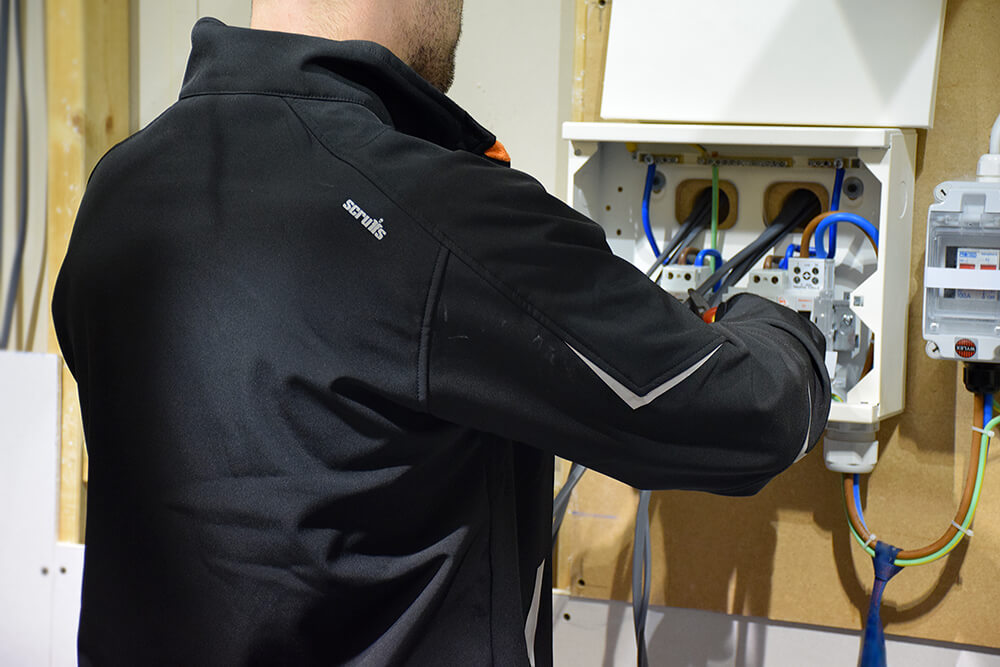 The design of the jacket has proven to be very robust, comfortable to wear and also looks very professional. "The reflective detailing on it is also a great addition and I like the orange and black sleek design!" our electrical trainer says.
Pros:
Comfortable and warm jacket to wear on site.
Lots of secure pockets, including one inside the jacket.
Washes well and comes out like new.
Cons:
No hood, a downfall if you work outside a lot.
The Pro Softshell Jacket is available to buy from Scruffs for £54.95 (inc VAT)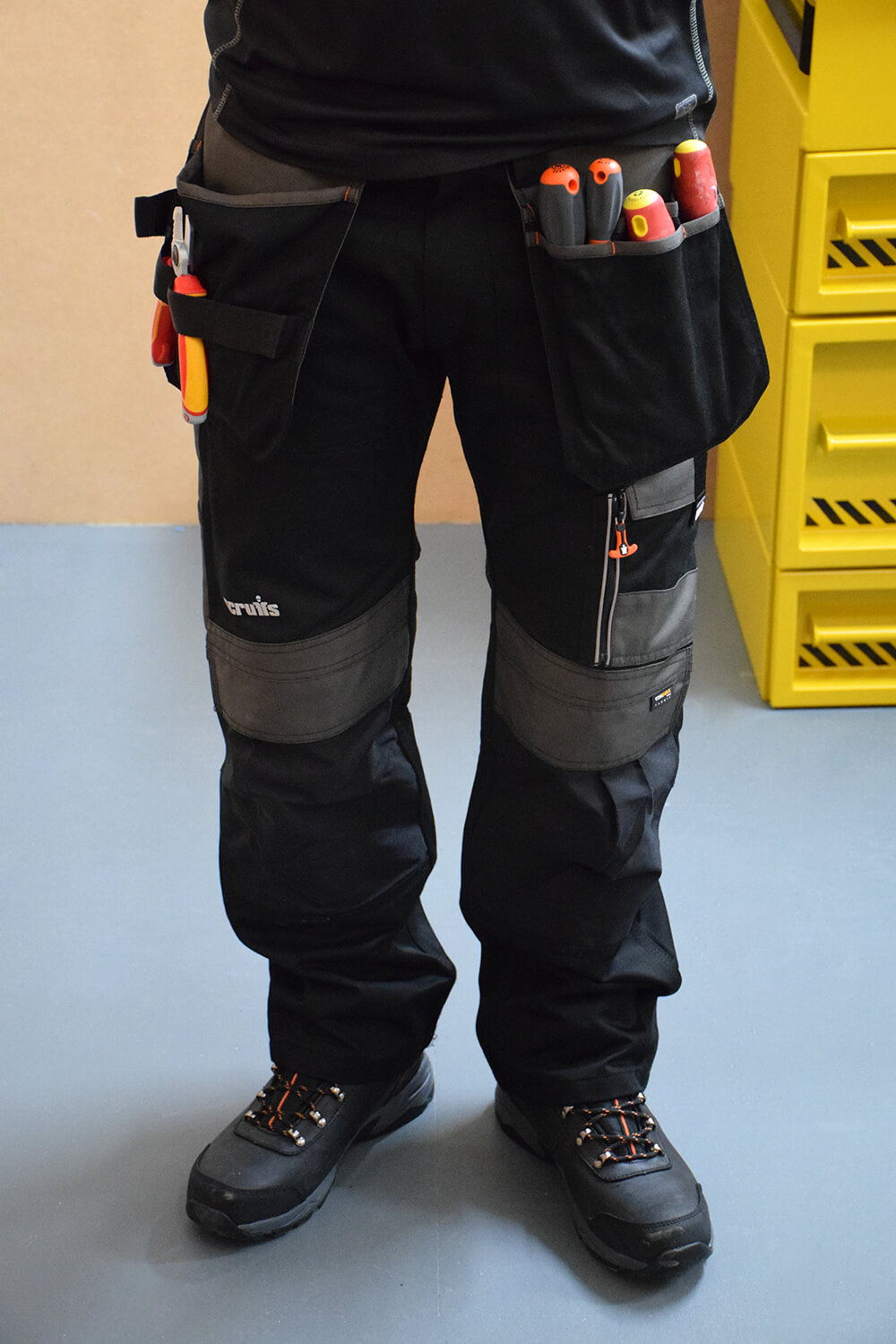 3D Trade Trousers
Features:
Ergonomic 3D trousers that allow for flexibility and movement on site, reinforced with Scruffs' Cordura abrasion resistant fabric on the knee pad pockets.
Hardwearing fabric, with lots of holster pockets for essential tools.
Reflective detailing
Hard wearing site trousers are essential to any tradesperson and Scruffs 3D trousers have definitely hit the mark with our trainers. "They're bulletproof, they feel solid and robust, and the zips don't get caught easily either" our trainer says.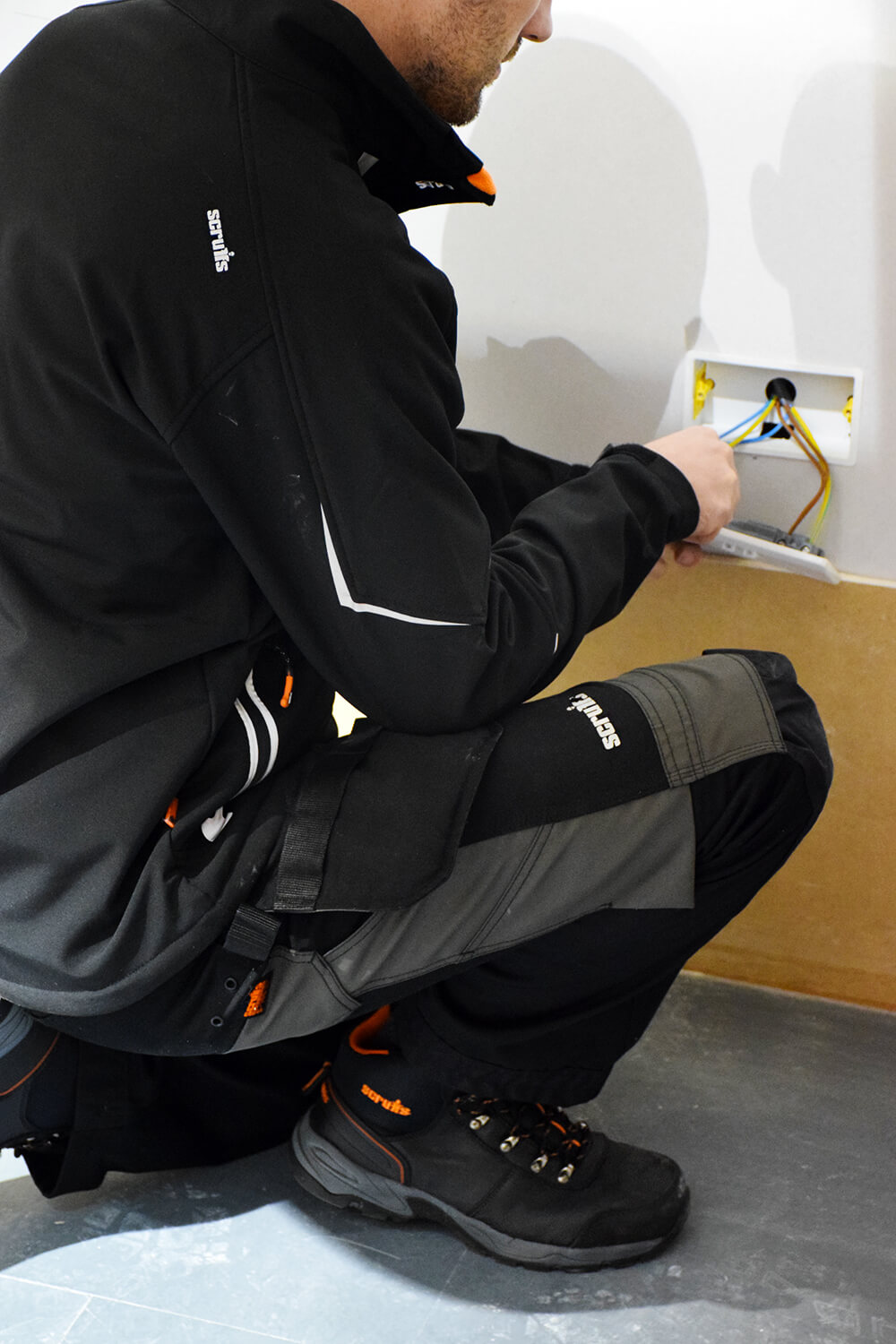 These trousers also have top loading Cordura knee pad pockets, which is Scruffs' abrasion resistant fabric. "Universal fit for most kneepads, I tested them out with other brands and they fit perfectly around the knee. They are heavy trousers, but you don't notice it with tools in your pockets."
Scruffs have designed these trousers with storage in mind, as "there's more than adequate amount of space for your tools and everything that you're going to carry in your pockets. There's so many that you'll need to remember to check every one before washing!"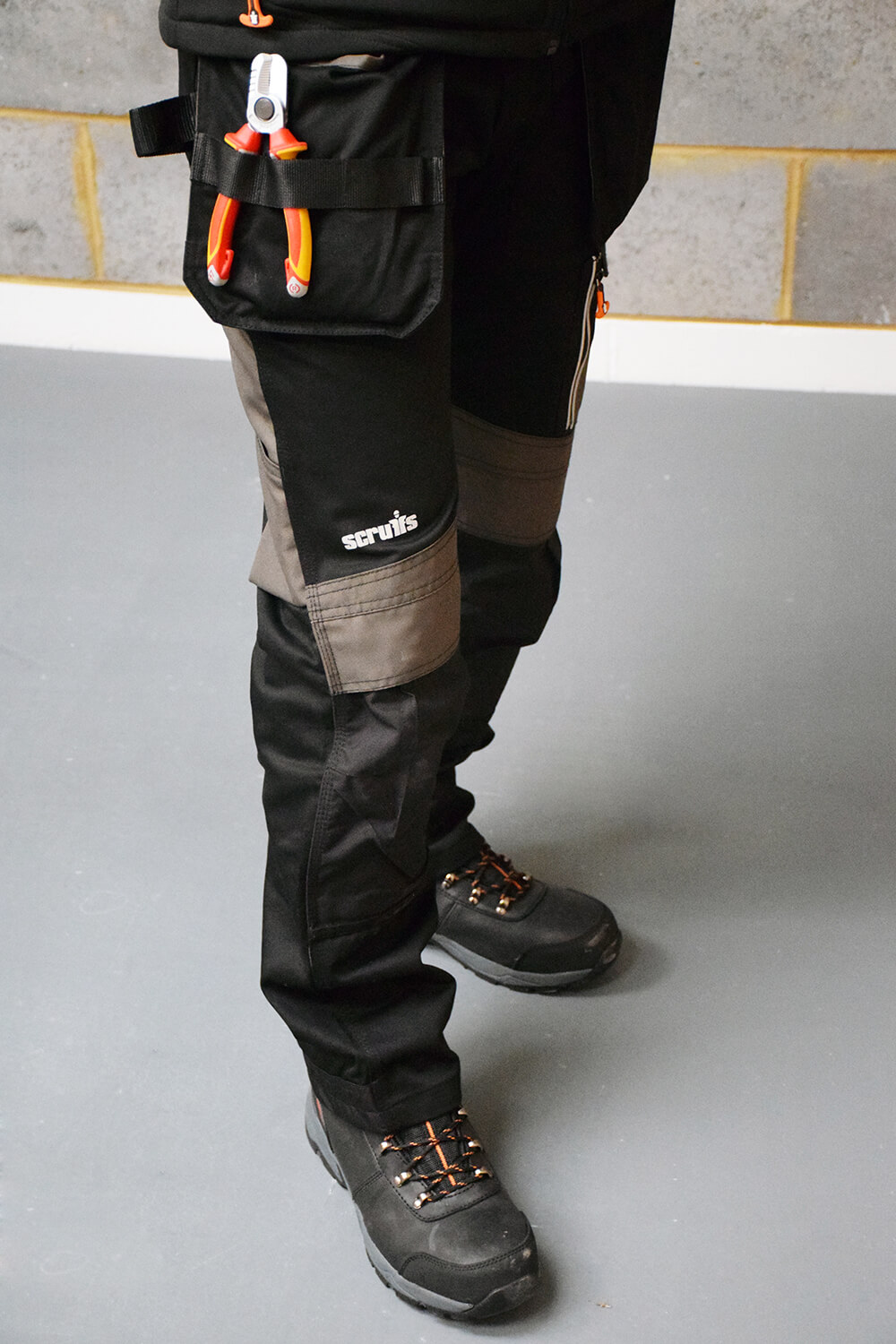 They have proven to be durable and comfortable for our trainer, "for £60, it is expensive for trousers, but they will last you and they will be worth it because of just how robust they are."
Pros:
Lots of pockets and a great variety of them too.
Bulletproof, thick fabric that's comfortable and durable.
Wash very well and comes out like new.
Cons:
Cost would be the only drawback for some, but they will last a long time.
The 3D Trade Trousers are available to buy from Scruffs for £59.95 (inc VAT)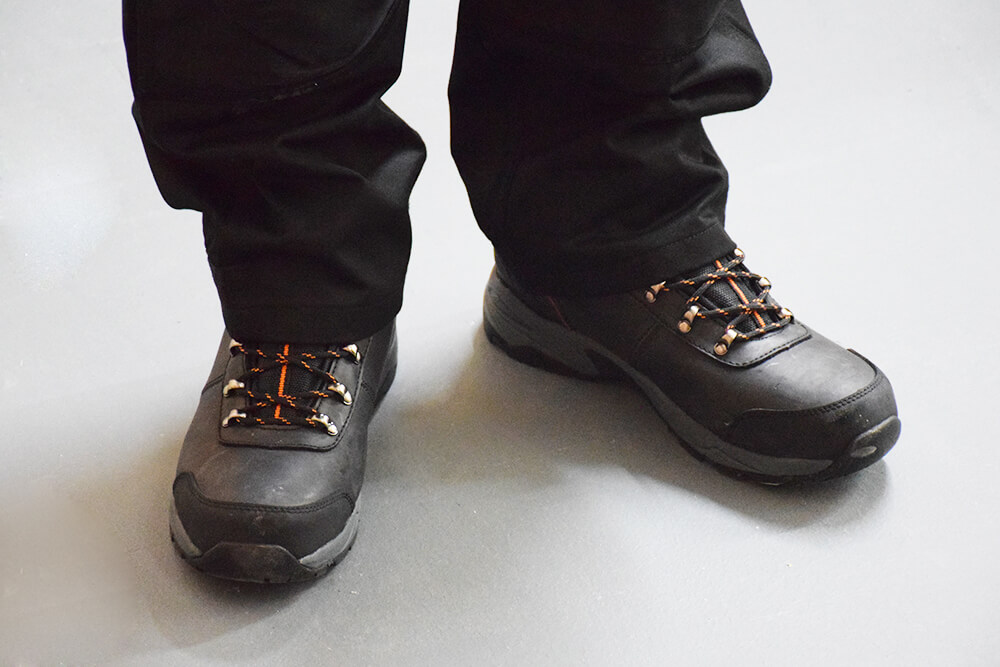 Assault Safety Shoes
Features:
Steel toe and midsole and leather uppers.
Comfortable EVA footbed and rubber, slip resistant sole.
Soft padded ankle collar.
The Assault Safety Shoes were a clear favourite with our electrical trainer, "for safety boots and for the price, they are not cheapest and also not the most expensive by a long stretch, but they are probably the most comfortable safety boots I've ever worn."
With our trainer being on his feet for 8 hours a day, he says "you normally get to a point where you notice you're wearing steel toe boots, but these I'll even walk home in just because they're so comfortable to walk in."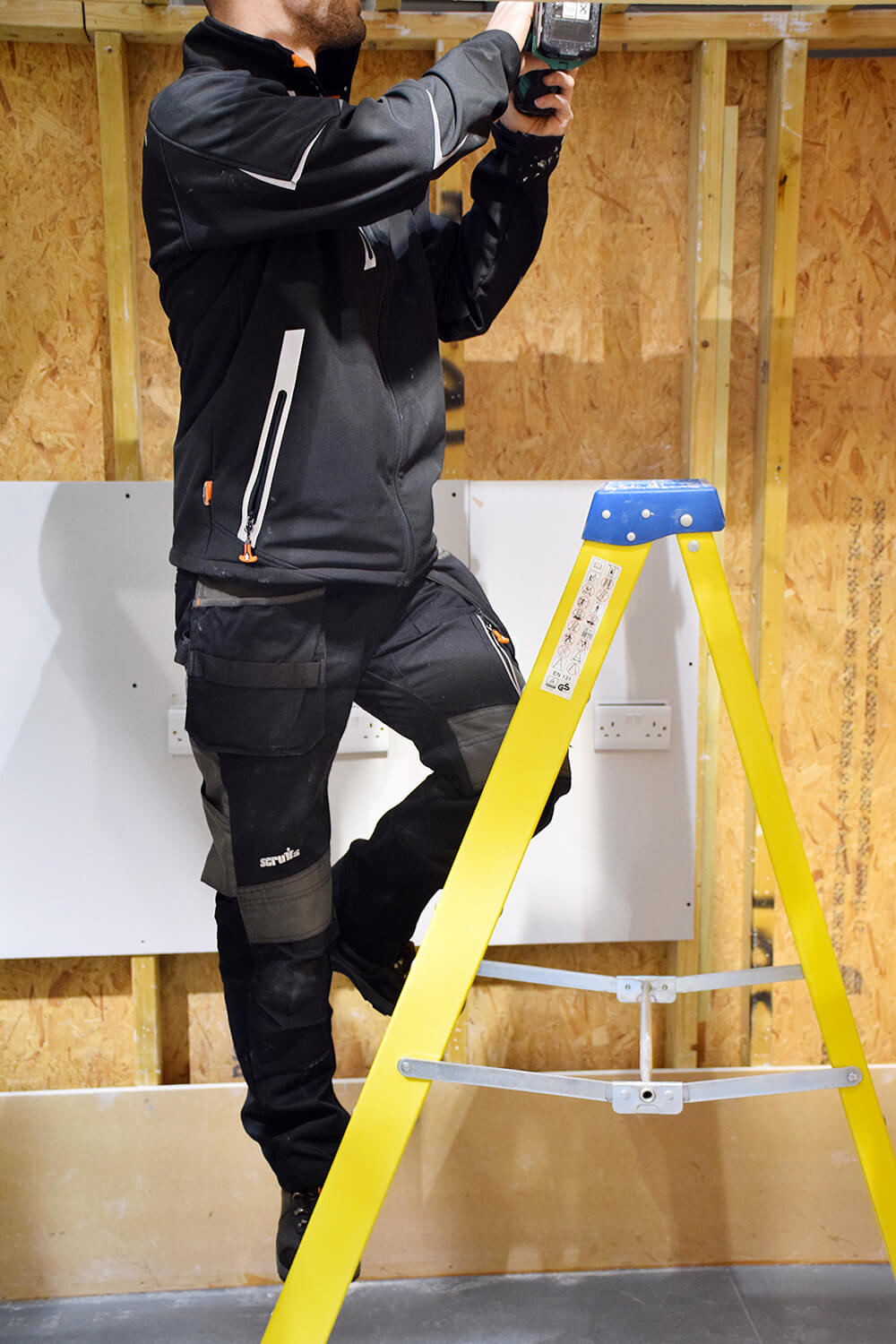 Another added bonus of these safety boots is that they are durable to take the stresses of onsite work. "The problem with most safety boots is that if you are working on your knees a lot, then you'll go through the toes really quickly, and with a lot of places, as soon as the steel is showing, they won't let you wear those boots on site anymore" our trainer explains.
"But with Scruffs Assault boots, you've got a rubber toe cap protector, preventing that from happening.  The durability of these boots is great and I can see them lasting a long time."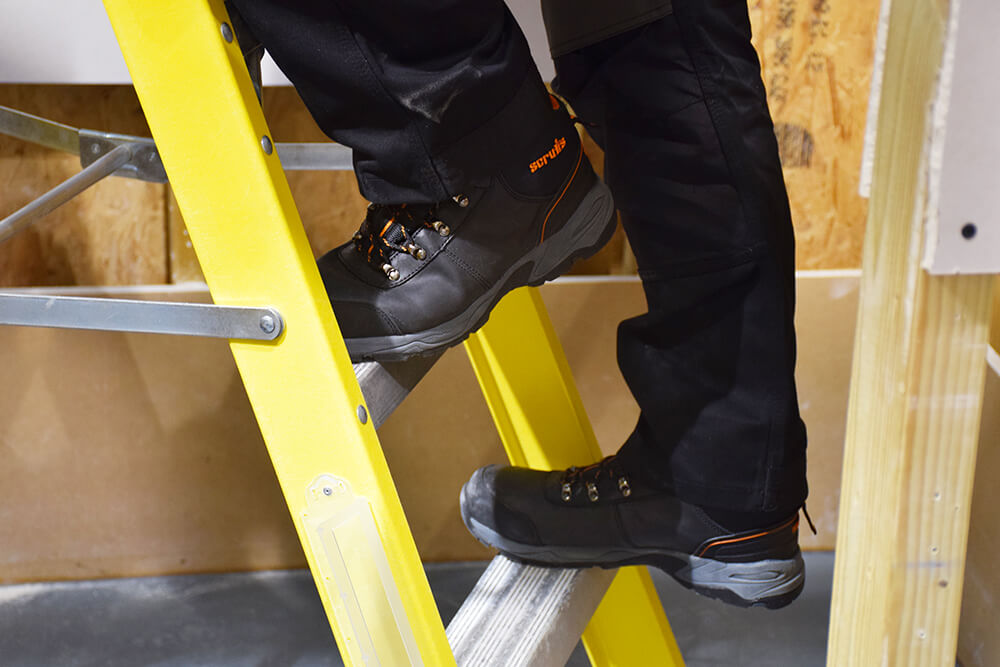 If you require steel toe boots for your work, our trainer would highly recommend these safety books. "If I was on site and had to wear proper safety boots, I'd even happily wear these, even in summer."
The boots have proven to be light and comfortable enough that you could wear them on a day to day basis and you wouldn't even realise, "they're brilliant!" our trainer says.
Pros:
Comfortable and lightweight.
Steel toe with rubber toe cap protector, as well as cushioned ankle support.
Durable for onsite work.
The Assault Safety Shoes are available to buy from Scruffs for £59.95 (inc VAT)
Scruffs workwear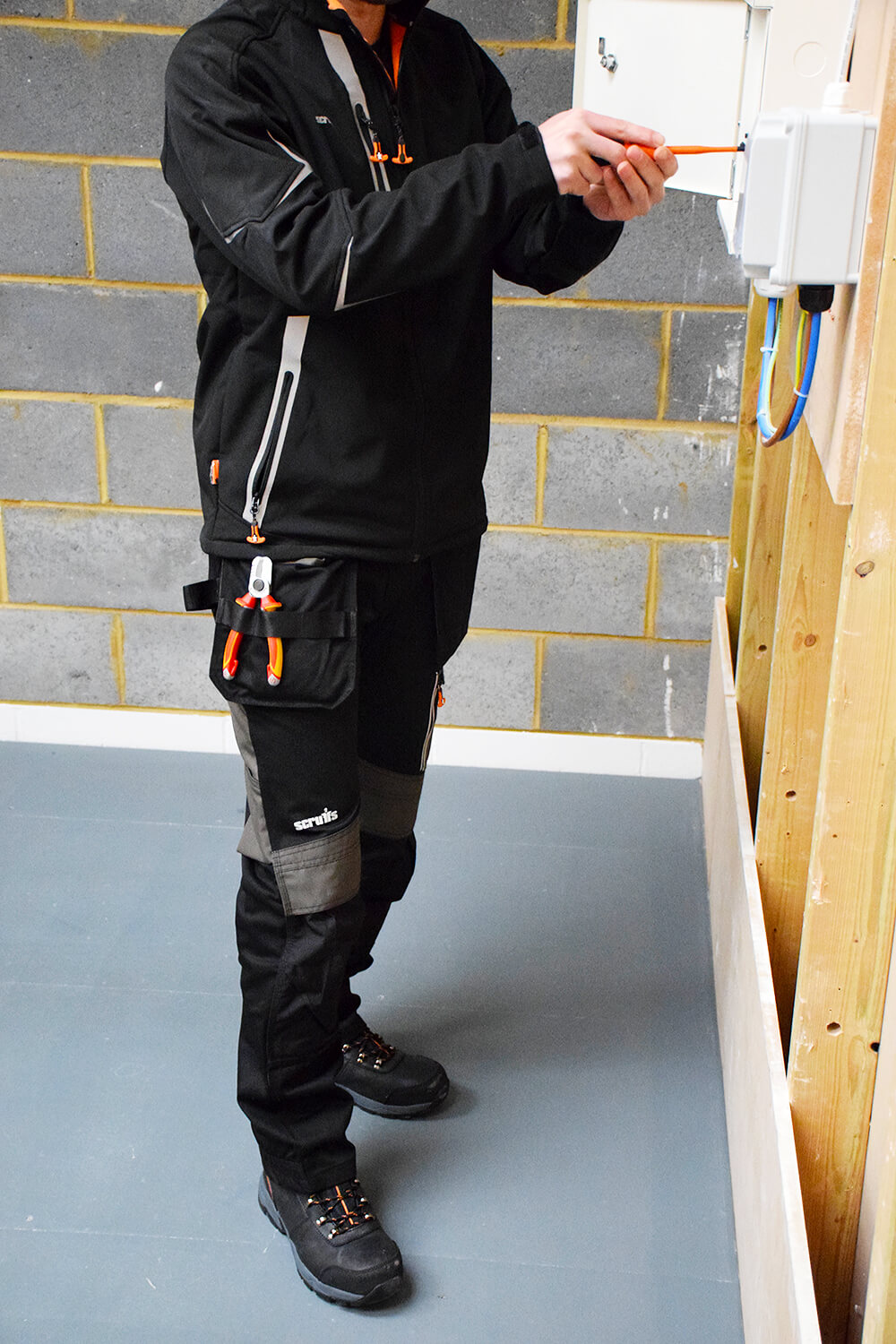 As a whole, our trainer has been thoroughly impressed with these Scruffs workwear pieces. "They look great all worn together and separately and definitely make you look the part!" our trainer says.
The Pro Softshell Jacket was awarded 4.5 stars, marked down only on cost and need for a hood. "It is pricey for something that you could get elsewhere and with a hood, but for a general purpose jacket to throw on and keep you warm, it's good, especially as you can fit a thick body warmer underneath without sizing up."
The 3D Trade Trousers were awarded 4.5 stars, "they are expensive, especially if you want a couple of pair, but having said that, they will last a long time."
But the clear winner amongst them, was the shoes with 5 stars from our trainer. "If I had to buy one piece, I'd absolutely get the shoes first because they are a great price!"
Find your perfect workwear at Scruffs now!
Back to Electrician Tools