EC4U Rating: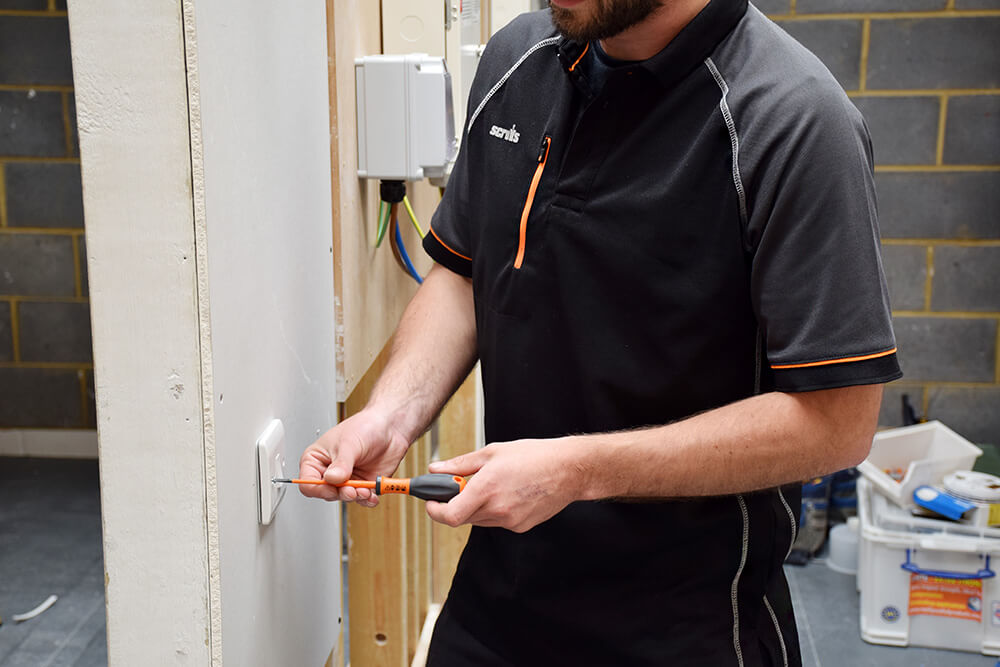 Features:
Lightweight, Slimfit design active polo top
Suitable for logo customisation
Zipper chest pocket and piping detail
The Scruffs workwear range offers a variety of professional options for tradespeople to make the best first impression. We have previously reviewed their jacket, trousers and shoes to test just how tough they really were.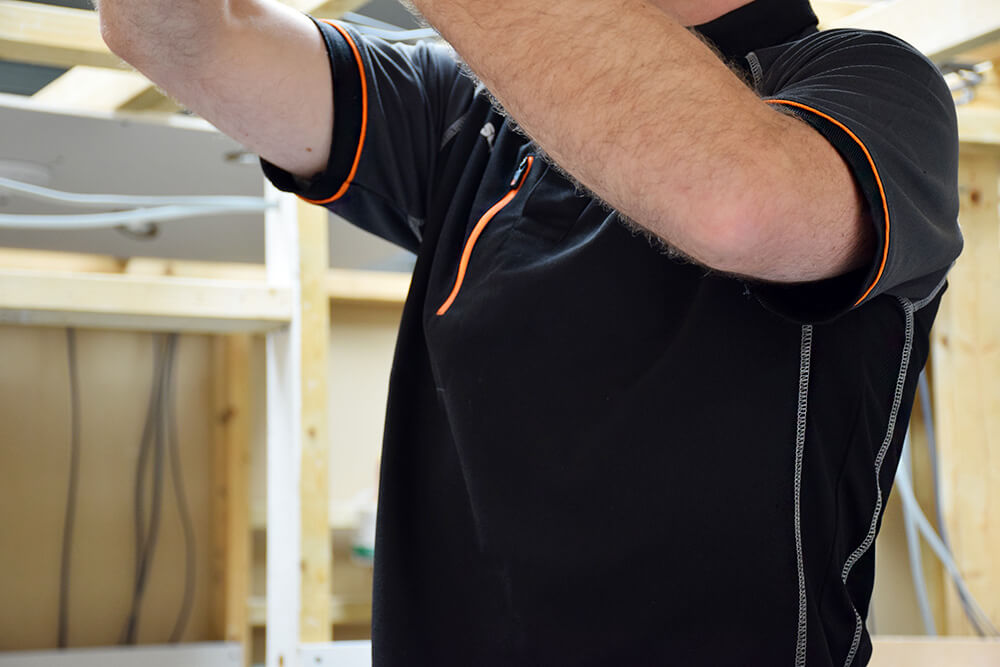 With summer here, we are looking at Scruffs workwear for the warmer months, namely their Trade Active Polo Top. It can be customised with your company logo and offers a comfortable fit for a full days work.
Our trainer, who has been testing out the top for the past month, says, "it's nice and robust, it dusts down easily and is surprisingly comfortable. The fit does come up on the smaller side, as I was in a medium in the Scruffs jacket, but had to size up to a large in this polo top."
With the slimfit design, our trainer has advised sizing up for other tradespeople for a loose comfortable fit on the hot summer days, but also to allow for added layers for the cooler, winter months.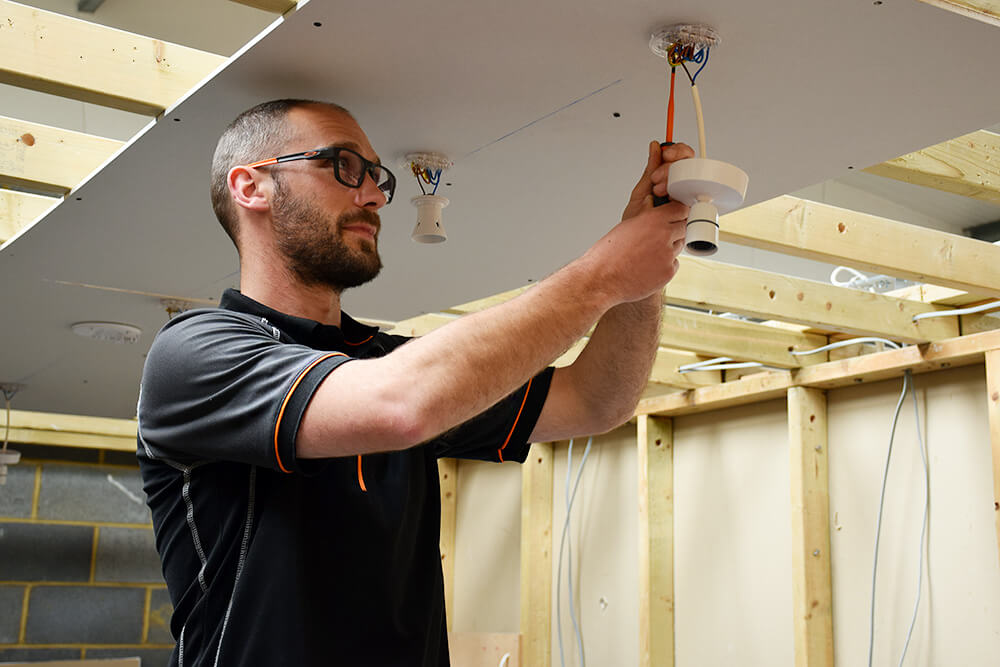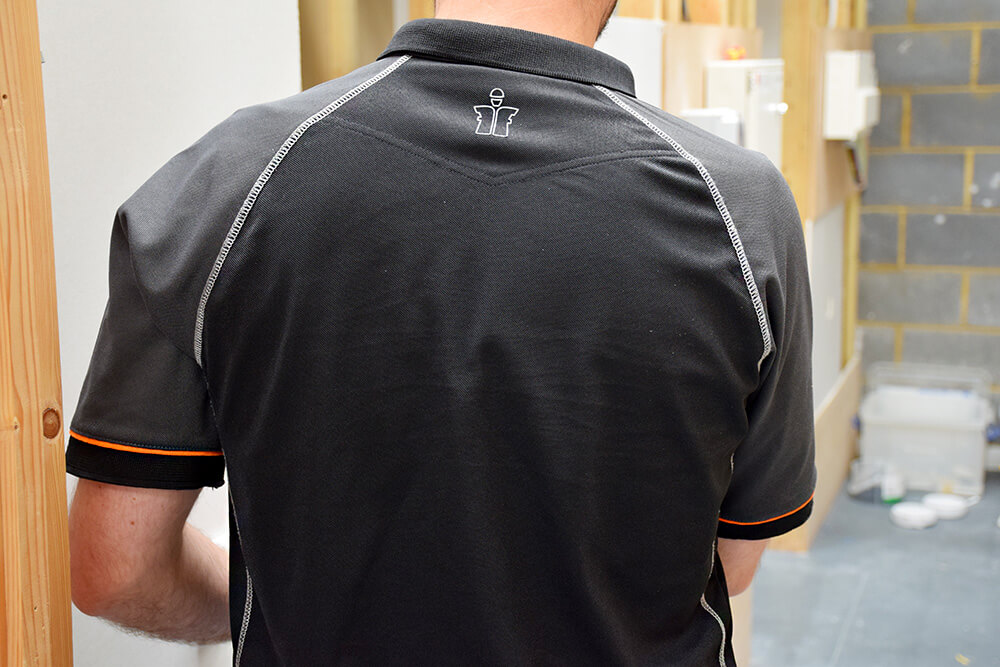 The lightweight, quick drying material can feel a bit coarser than other brands, but it is hard wearing and washes well. However, the one drawback with the top was the pocket for our trainer, "I would advise to get rid of the pocket as it doesn't have any function and looks weird with anything inside, like a phone."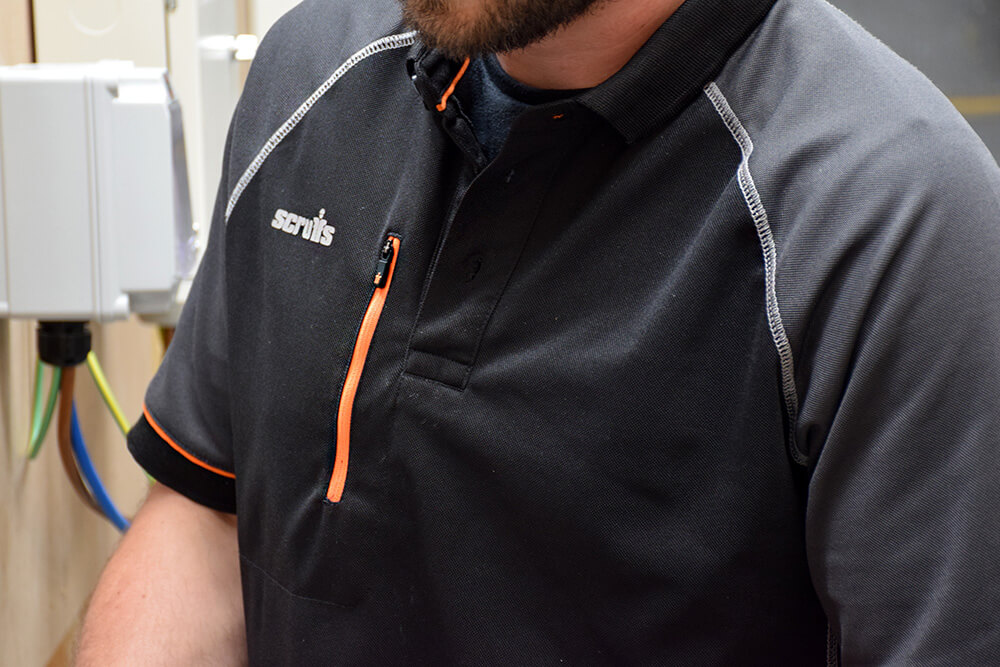 Another bespoke improvement for the top, and other Scruffs tops available, would be custom piping, with our trainer saying "it would be interesting if Scruffs offered custom coloured piping for those who have their logos added on, obviously at an extra cost, but it would add to your company branding."
Overall, our trainer gave the Scruffs Trade Active Polo 4 stars, with the main cons being the sizing and pocket.
Pros:
Lightweight and comfortable to wear
Robust material
Cons:
Zip pocket has limited purpose.
Sizing can come up small, but it is a slimfit design.
You can buy your Scruffs Work Top for £16.95 inc VAT from Scruffs.
Back to Electrician Tools