EC4U Rating:
Features:
Handy blade storage in the handle, for both long and short blades.
Adjustable tension up to 30000 PSI for precise and quick cuts.
Hacksaw comes with 2 blades: 305mm (12 inch) 24TPI bi-metal hacksaw blade and 152mm (6 inch) 24 TPI bi-metal reciprocating saw blade.
Front mount on hacksaw for reciprocating saw blade.
Soft grip, angled handle for better leverage.
Klein Tools produce a variety of quality tools to fit every tradespersons needs. With the aim of making the job easier and quicker, they have delivered this with their latest High Tension Hacksaw.
We recently have put the hacksaw to test in our electrical training centre, with our customers on hand to test it out in practical settings. The hacksaw comes with two blades, one 12 inch bi-metal blade, and a second 6 inch bi-metal reciprocating saw blade, both with 24tpi (teeth per inch).
The 12 inch blade has an adjustable tension, for fast and precise cuts and the 6 inch blade attaches on the front of the saw. Our trainers love the idea of having this additional attachment blade, "it's very useful for tight spots, especially if you're decommissioning and cutting things out".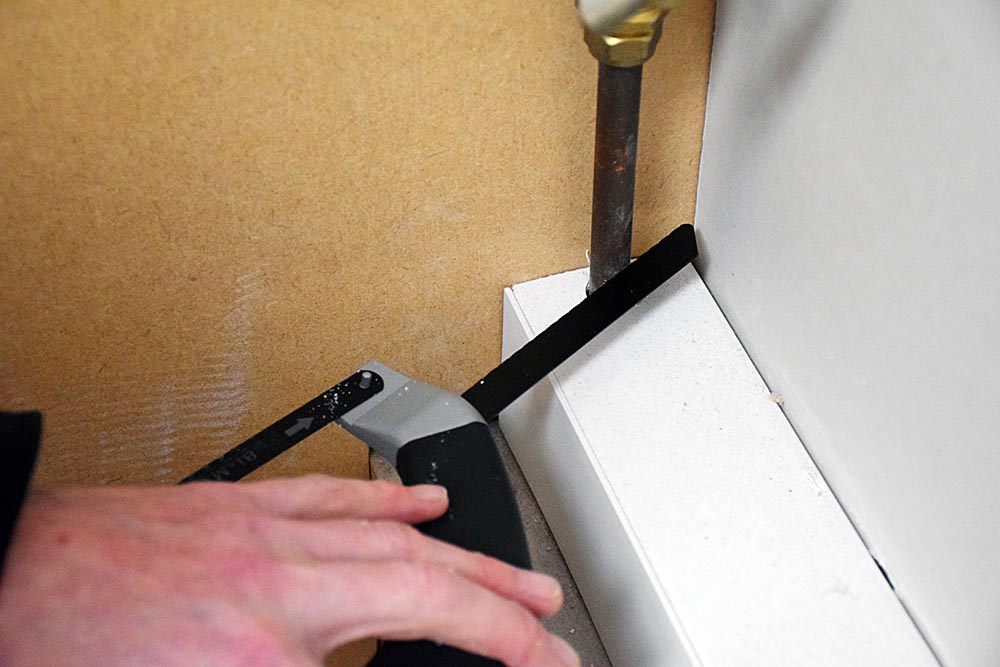 Being dual purpose means there is no need to carry around another mini hacksaw for the small, tight jobs. You can also store additional long and short blades within the hacksaw, as it has a great storage facility located in the handle and along the top of the saw.
The angled handle aims to give you a better leverage, while still maintaining a solid grip on the cushioned pads. It has great adjustment on the blade to get you a good tension too, which is easy and simple to do.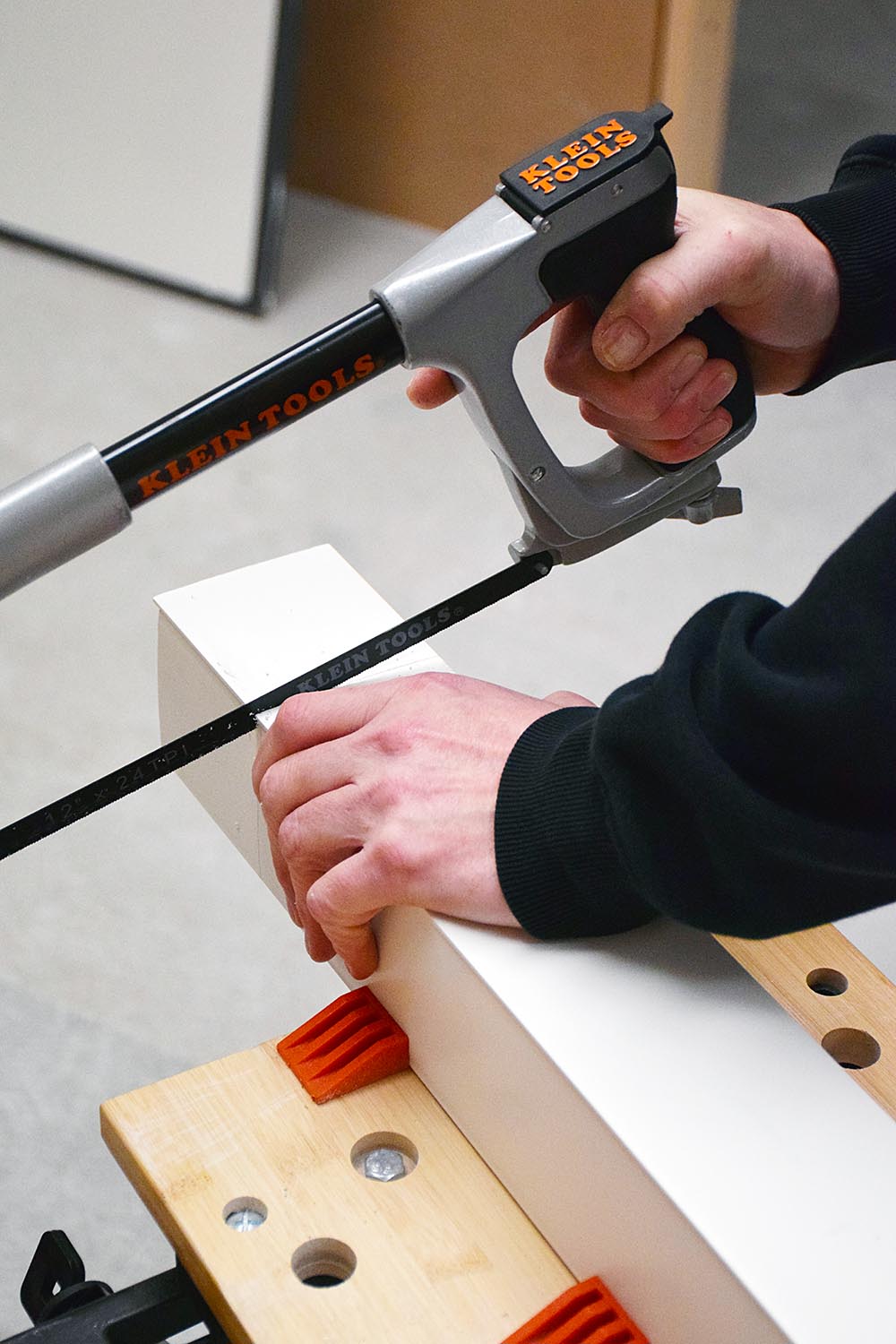 Our electrical trainer found the hacksaw to be "sturdy, with the standard 24tpi (teeth per inch) blades great for metal work, plastic, steel and plastic conduit, and trunking". Although both 24tpi blades get the job done, "a 32tpi blade would make for a quicker and smoother finish"
At just £22 + VAT, it is on par with most branded, good quality hacksaws, like Bahco or CK, and delivers a great finish.
Pros:
Handy blade storage solution for extras, should you go through a lot of them.
Reciprocating saw blade is great for tight spots, making even the toughest corners, easy to reach.
Hacksaw and blades are sturdy and deliver a good finish.
Soft, comfortable grip for heavy duty work.
Reasonable price for the quality and dual purpose of the hacksaw.
Cons:
For improvement, we would recommend 32 tpi blades instead of 24 tpi for a smoother finish.
You can buy Klein's High Tension Hacksaw from CEF and other online retailers.
If you're looking for more Klein tools, then take a look at our Klein Screwholding Screwdriver set review! 
Back to Electrician Tools