EC4U Rating: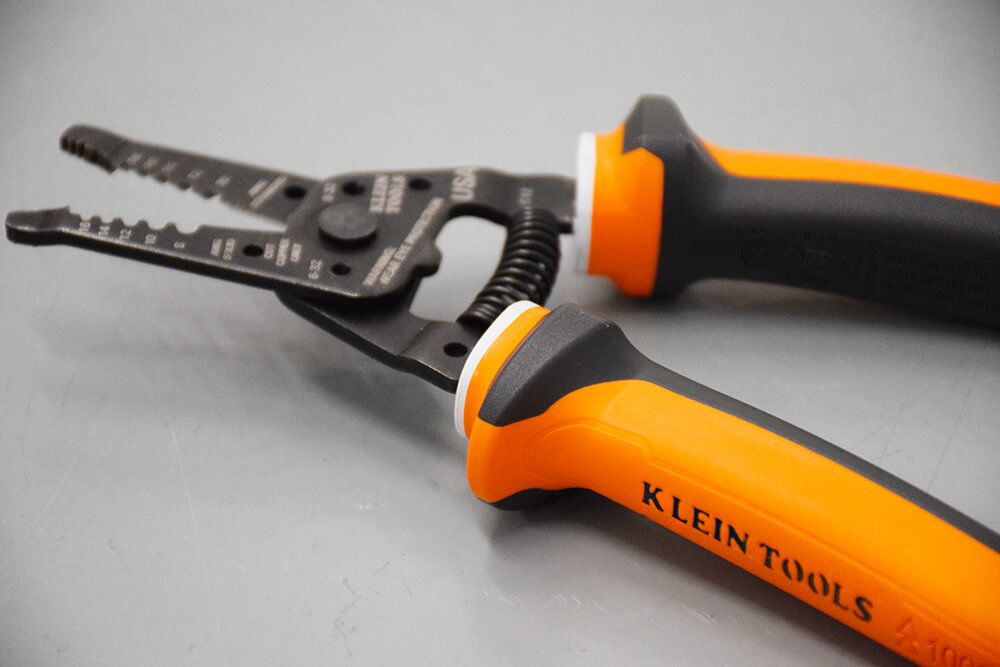 Features:
Cuts, strips and crimps both solid and stranded wire.
Spring loaded return on handle, for self opening.
Insulated up to 1000V, and features 3 layers of insulation, with the white underlayer acting as a warning sign that insulation is damaged.
Serrated nose, for bending, pulling and shaping of wire.
Klein Tools have released a brand new, insulated combination wire stripper/cutter into the UK market and we have put it to the test in our training centre to find out if it is worth investing in.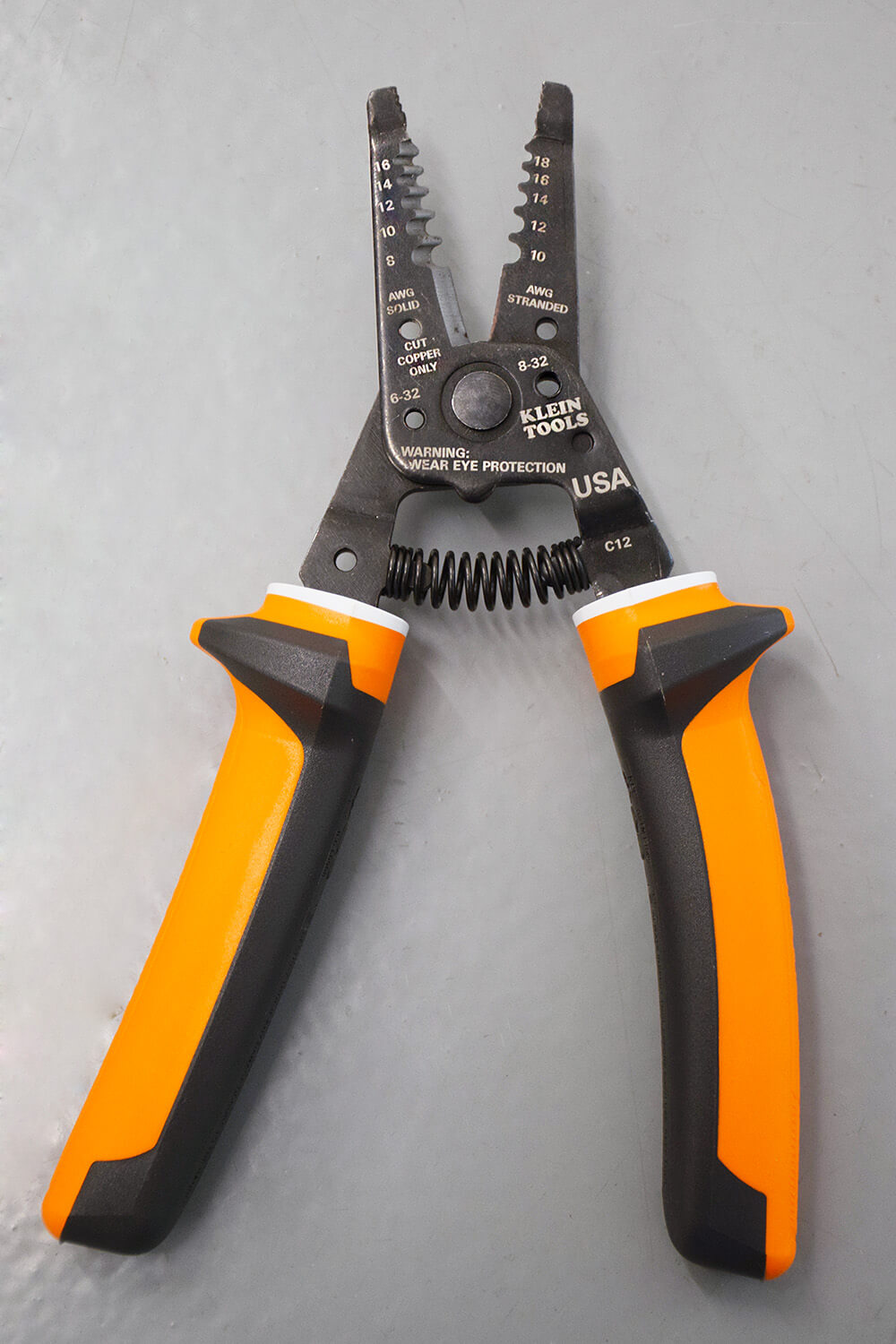 This combination stripper and cutter, on first impression, is different to your traditional shaped cutter. "It can take a little bit of getting used to, but they are surprisingly useful", our experienced electrical trainer says, "you can use them in a similar fashion that you would use the CK combi cutters."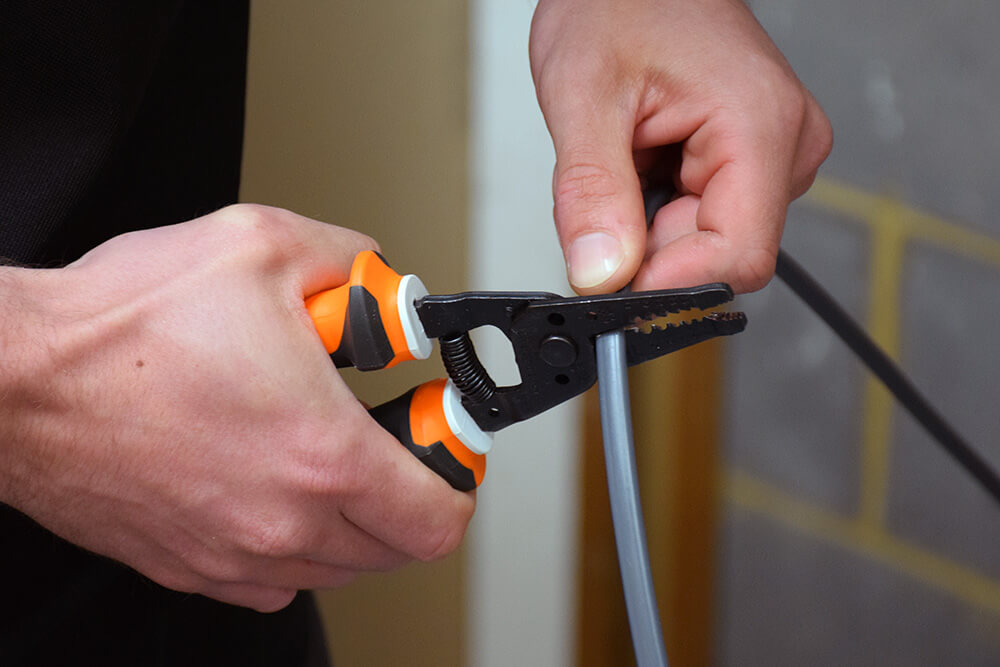 They feature a spring loaded handle, great for self opening, and give a clean, finish on cut cable. "The cutter is good and they also give a lovely strip on the cable, with a nice clean edge" our trainer says, "you can also double back the end of your cable, which I didn't think they'd be able to do."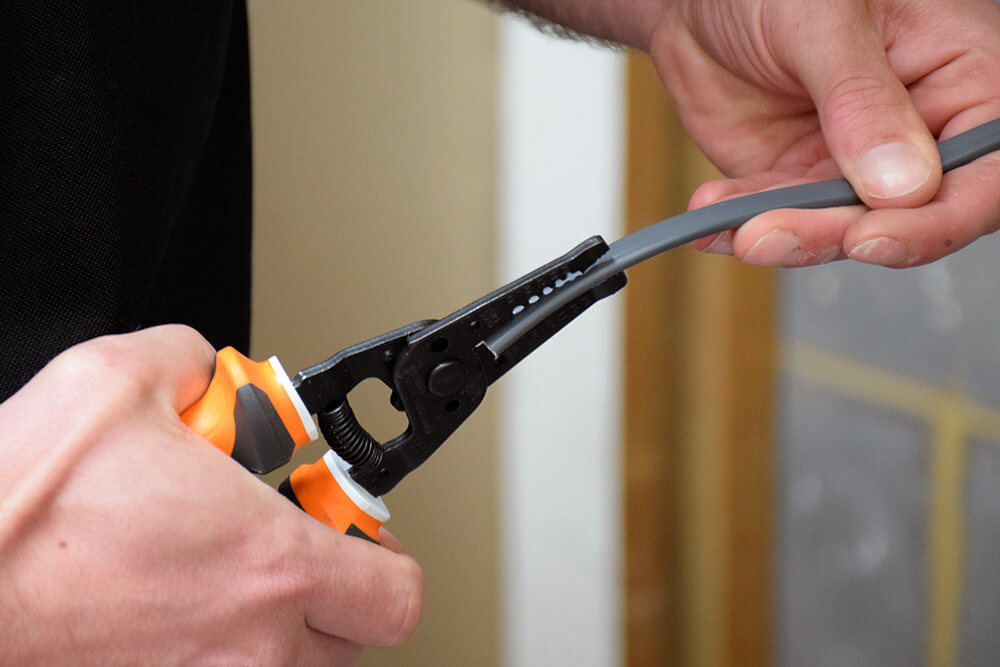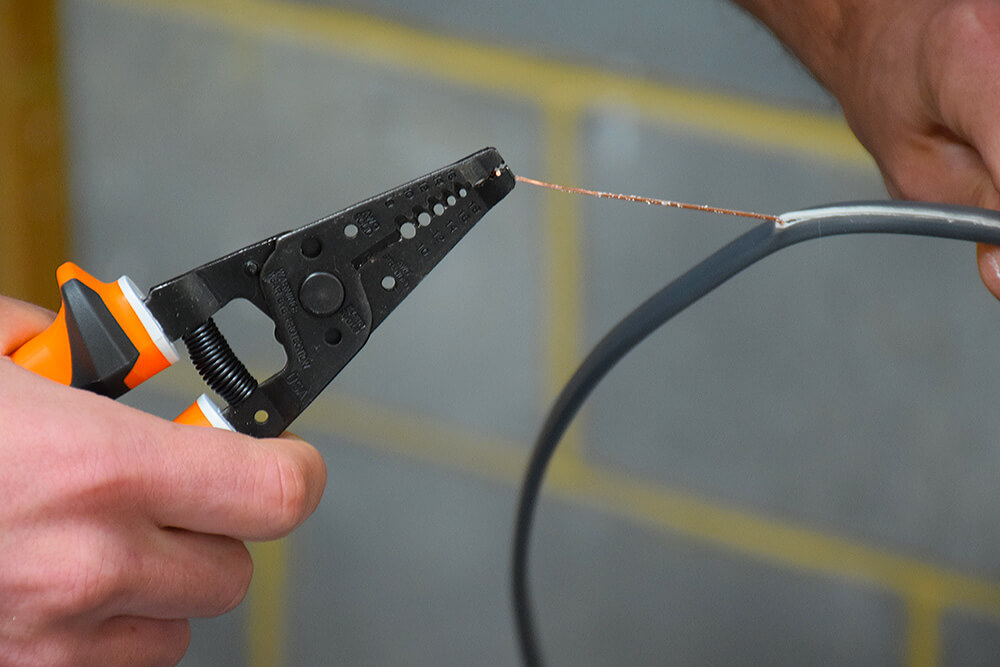 The Klein insulated wire strippers/cutters also have a ferrule crimping die on the very tip of the tool. Our trainer explains "it's a reasonable finish on the crimp, but I wouldn't use it as a first resort because there are better options available. But if you are in a pinch, it would work."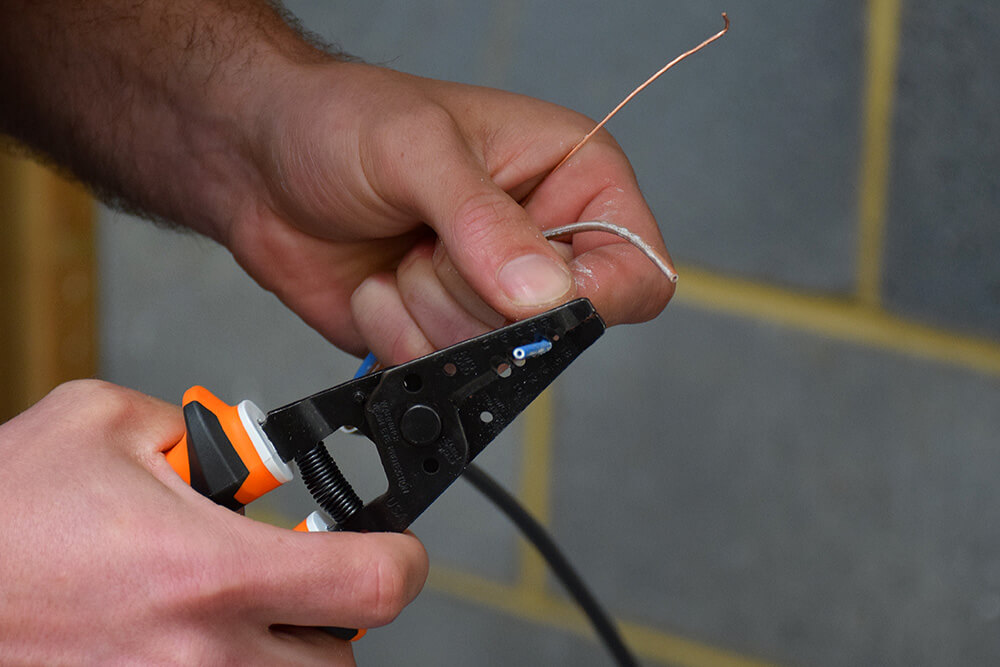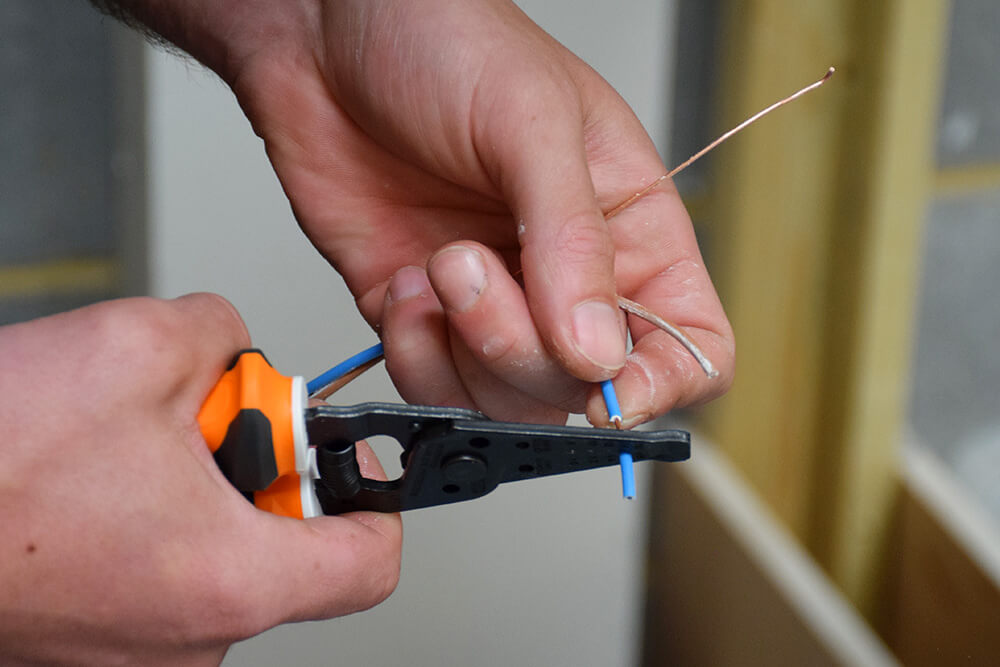 Despite the clean finish on cables, the ease of wire stripping and the overall, comfortable and tactile grip of the tool itself, our trainer found the biggest downside to be the cost of the stripper/cutter.
"At over £100, it's a lot of money when you can buy a set of CK Combi Cutter 3's for £28. They do all the same things, but don't strip as many individual sized cores, which isn't an issue if you work mainly in domestic, as you will generally be working with the same sizes of cables on the majority of jobs."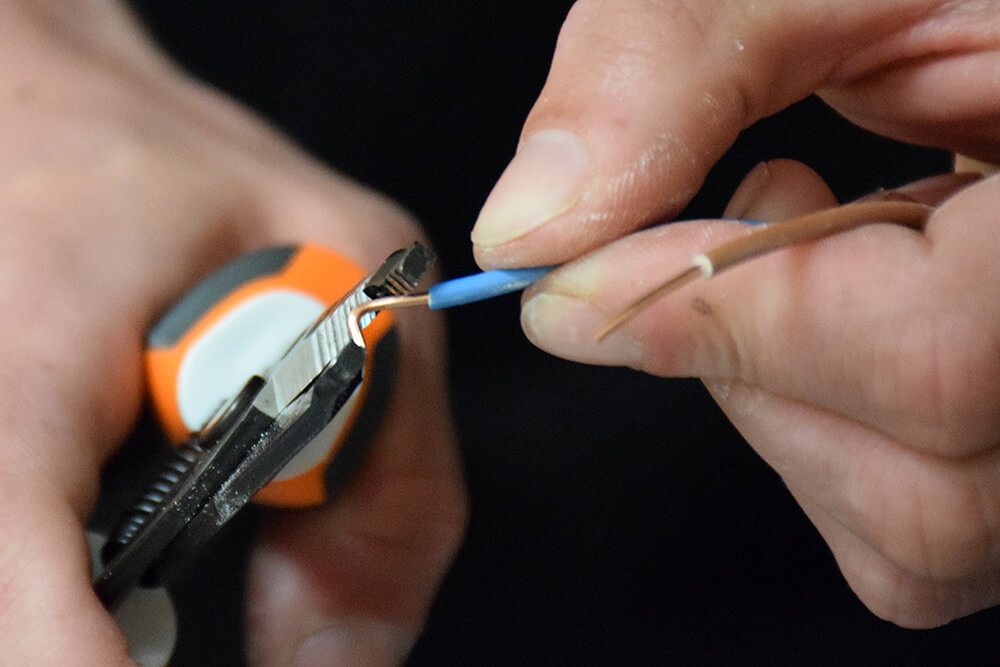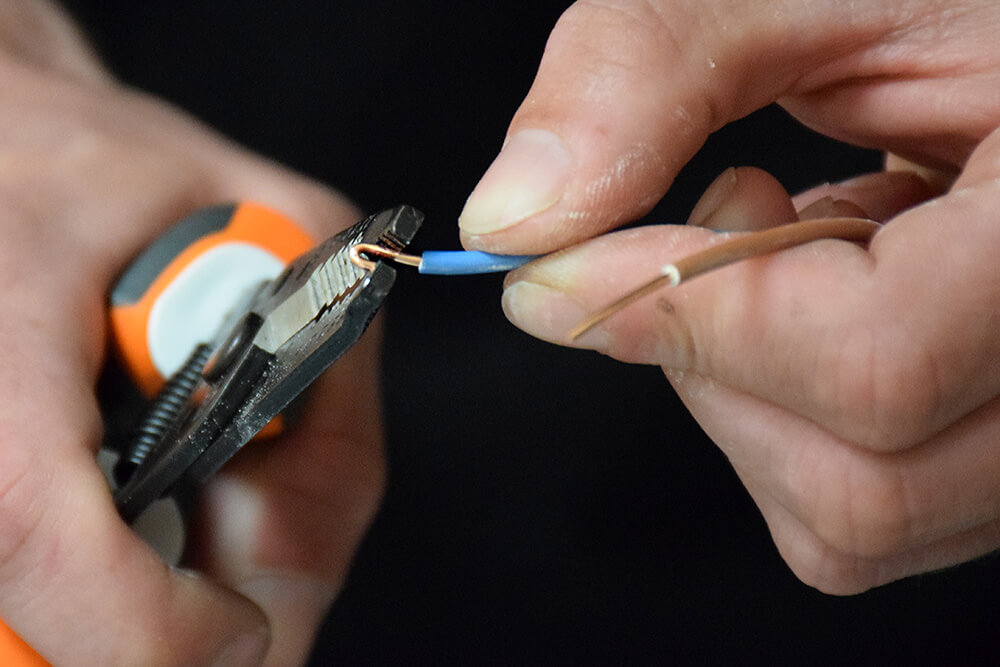 Our trainer stated this tool would be best suited for someone who is working in a commercial environment, where there are a lot of singles being used, or if they are working with a lot of multi-strand cable.
"Unfortunately at the current list price, I wouldn't recommend you spending this money, when there's as good alternatives out there" our trainer says.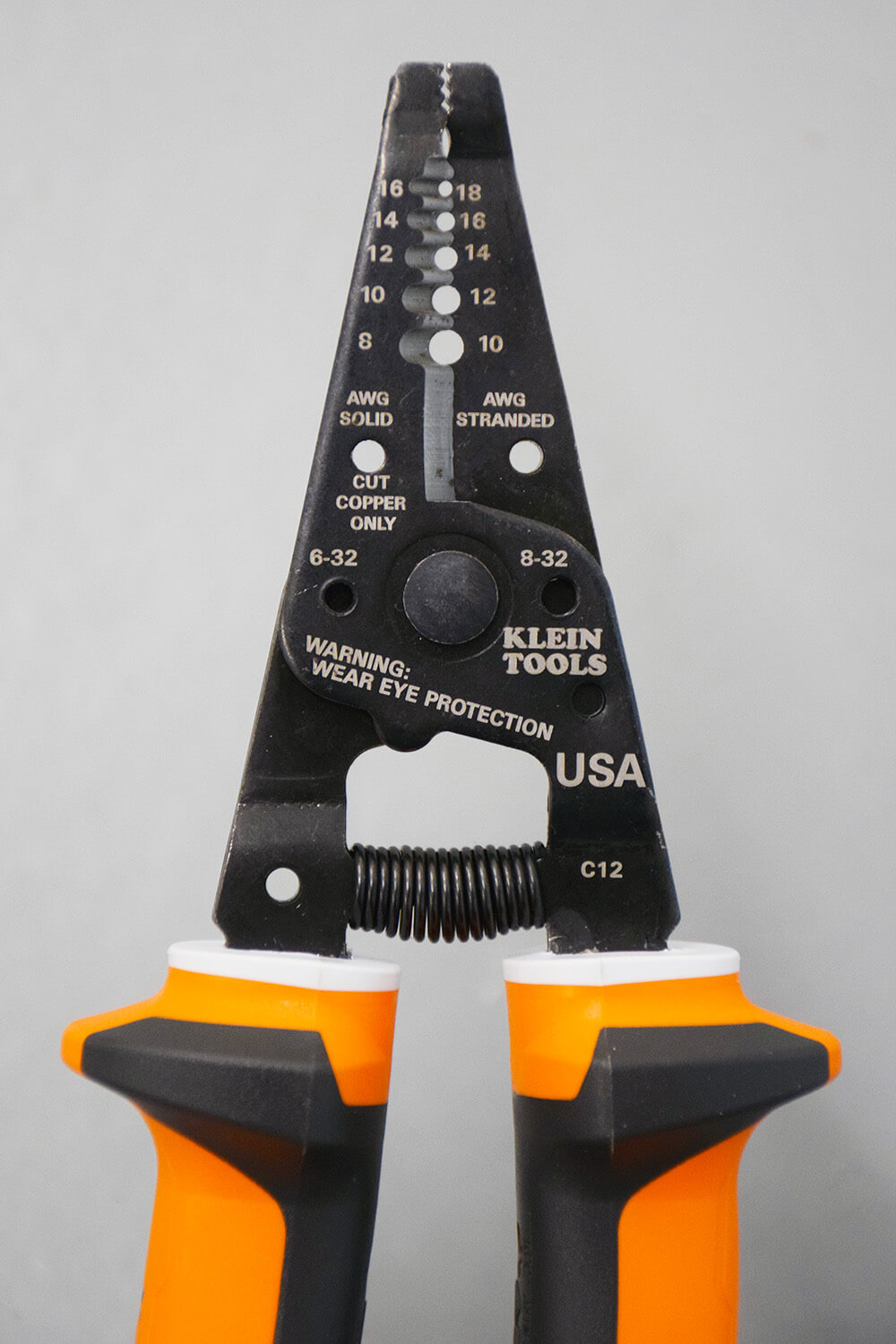 Pros:
Spring loaded handle.
Clean cut and strip on the cable.
Tactile and comfortable tool to use.
Cons:
Price, very expensive for what it does. Other brands have comparable tools for a third of the price available.
The tool takes some getting used to, given the non-traditional shape.
It is bigger than most standard combination stripper and cutters.
Klein Tools Insulated Wire Stripper/Cutters are brand new to the market and available to buy through CEF for £107.
EC4U would like to thank Klein Tools for sending us this new tool to test out.
Back to Electrician Tools