EC4U Rating: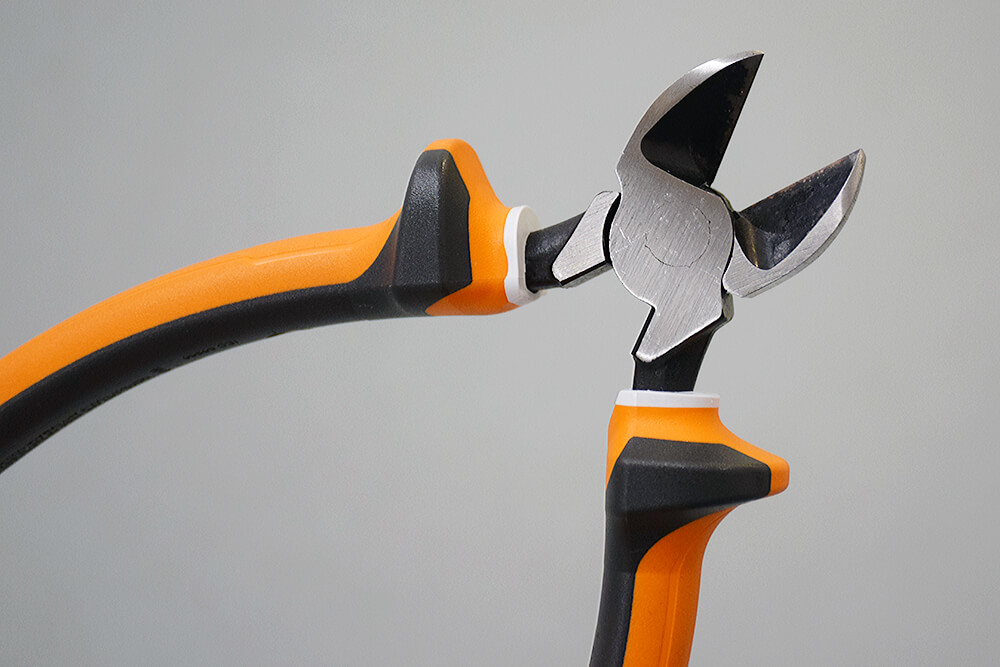 Features:
Newly designed diagonal cutter.
VDE rated up to 1000V
Unique three part insulation, with a white under layer which aids as a warning sign if the insulation is damaged.
Hot-riveted joint for a smooth action.
We were recently sent a pair of the new Klein Tools 6" diagonal cutters for testing within our centre. At the time it had been part of research by Klein, to gain a professional industry opinion on the design and performance of the new cutters which had been developed specifically for the UK market.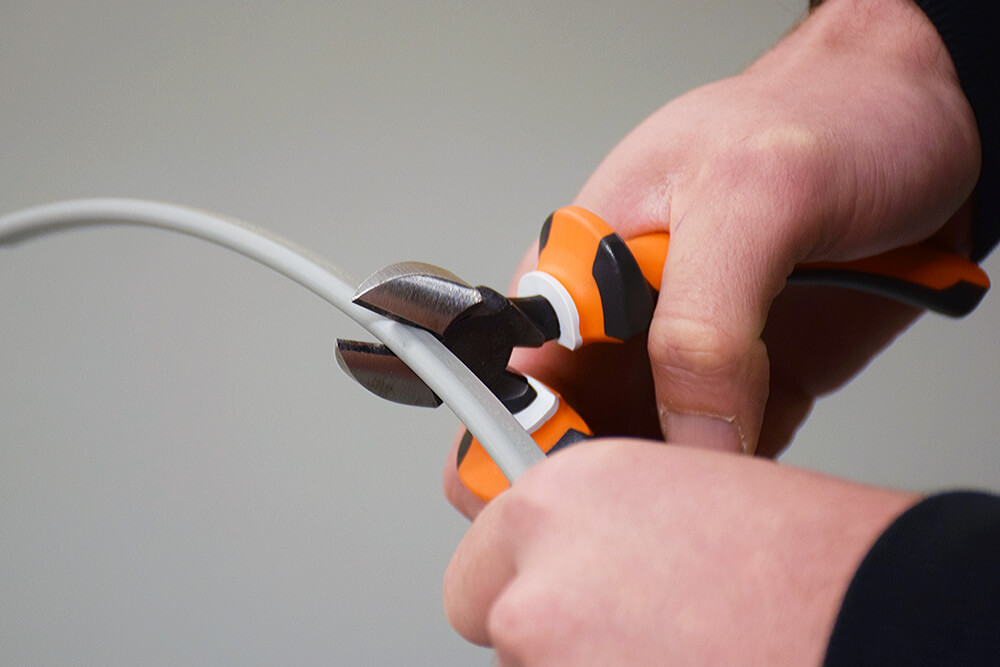 We have tested the diagonal cutters in our training centre for the past few months and overall have been impressed with their clean cut finish and robust build.
"I've cut cables up to 6mm with them, and although it was tough, it was still doable and they seem more than capable of it" our trainer comments, "they give a lovely clean cut and are a nice size to handle, but the opening and closing action can still be a bit stiff, despite being used a lot."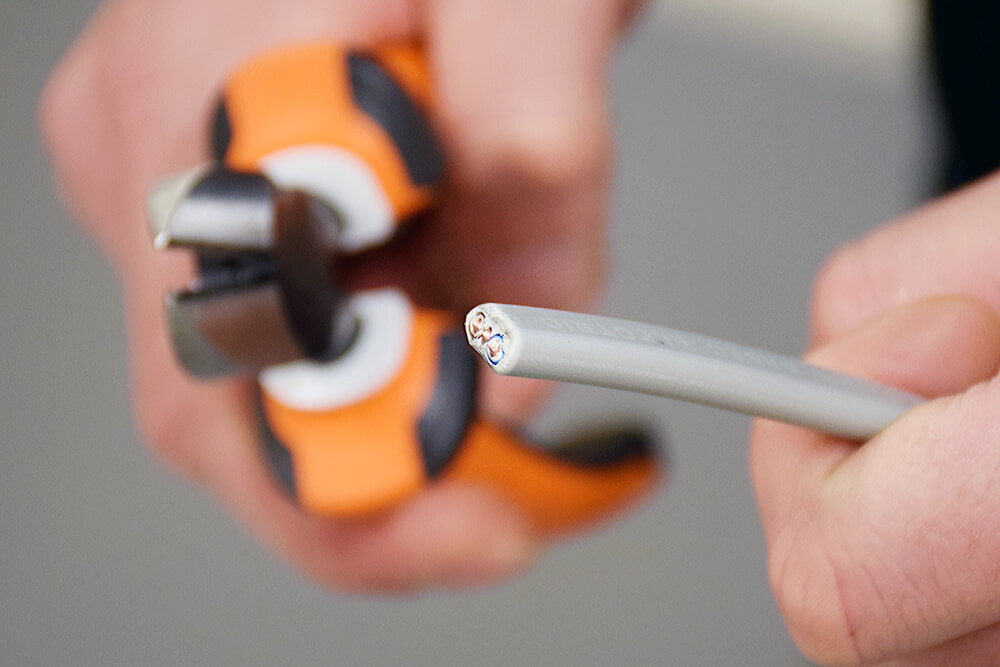 The cutters are VDE rated up to 1000V for your optimum safety and have Klein's signature triple insulation layers. "They are nicely made and you can tell they are very robust," our electrical trainer says,
At £27.95 (+VAT), they fall into a similar price bracket as many other brands' cutters, however Klein Diagonal Cutters have one purpose; to cut.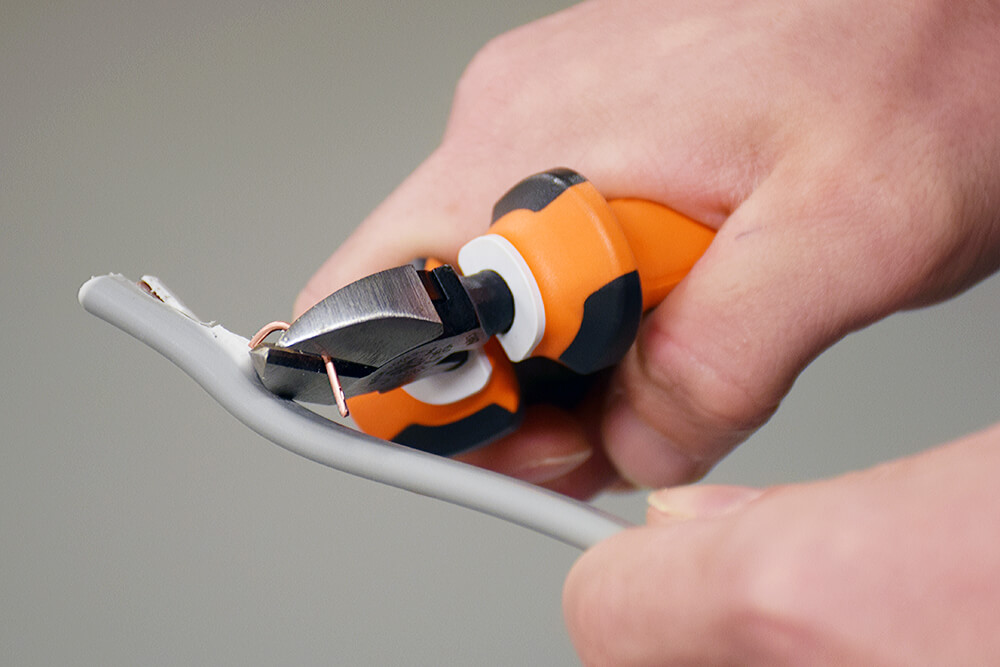 "Although the Klein Diagonal Cutters are best for everyday use, they have their limitations as you can't strip easily with them or double over, although they are not designed to do so, it would have been great to have these features included in the cutters" our trainer says.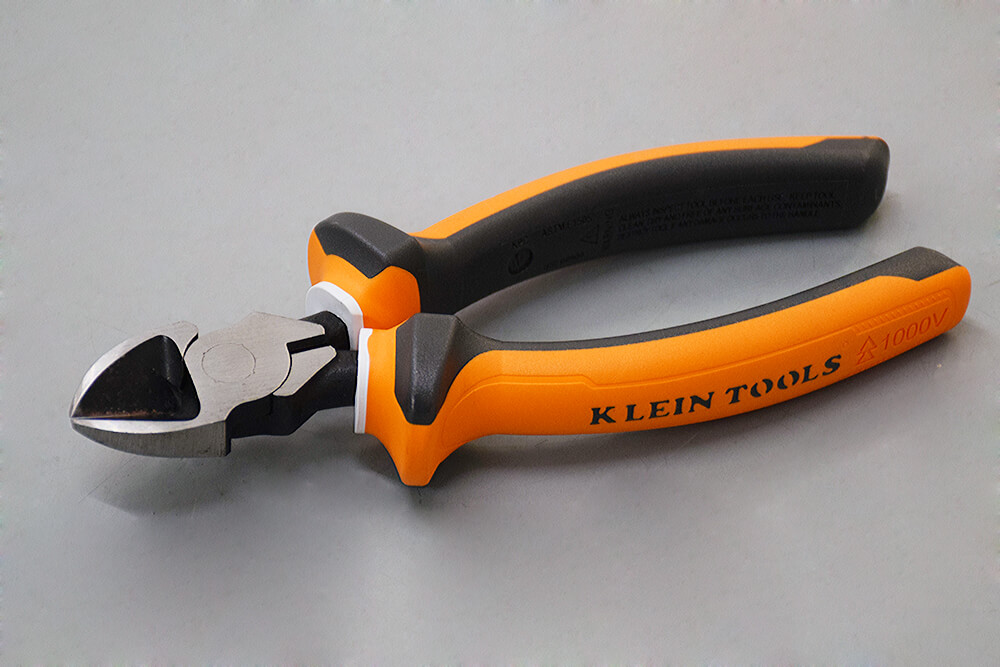 Other brands such as CK Tools and NWS offer combination cutters that not only cut, but they also strip and double over, ultimately serving more than one use and making them handier to have on site with you, not to mention more cost effective.
"I would struggle to see why you would buy cutters that serve just one purpose, over a pair of similarly priced combination cutters, unless you are just cutting cable all day" our electrical trainer comments. "It wouldn't have taken much to add those two features into this product and the cutters would have benefitted from them."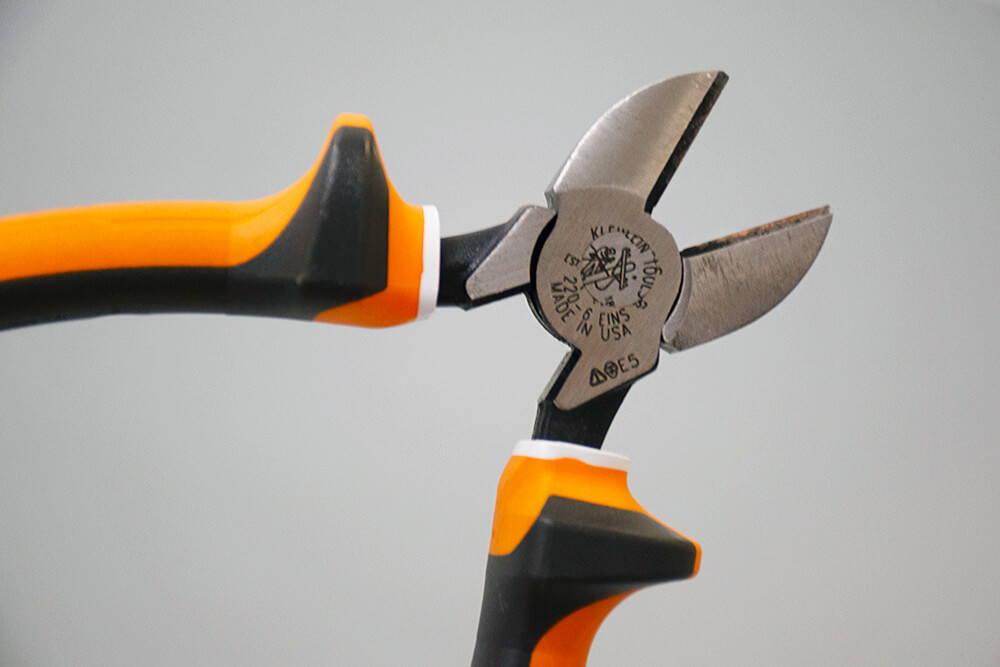 For ratings, our trainer has awarded them 4 stars as a pair of angle cutters, "not 5 stars, purely because they are still a bit stiff and they have been used lots of times." As a tool for an electrician, our trainer has awarded them 3 stars "because they aren't versatile enough, as lovely and quality as they are, you just aren't going to use them enough."
Pros:
Clean, cut finish.
Robust, strong build and VDE rated, with guards to prevent your hand from touching conductive parts.
Cons:
Not versatile enough for an electrician as they serve limited purpose.
Still stiff to open and close after a few months use.
The Klein 160mm Diagonal Cutters are available to buy through CEF now.
Back to Electrician Tools